PijonBox is a subscription box for college students. You can send this box to anyone who is away from home – it's a great lifestyle box!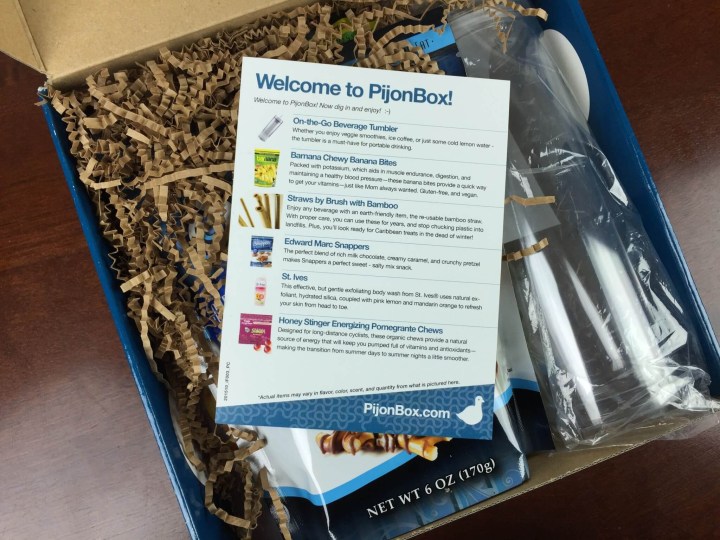 An information card greets you when you open the box. The information card has brief details as well as the photo of the item.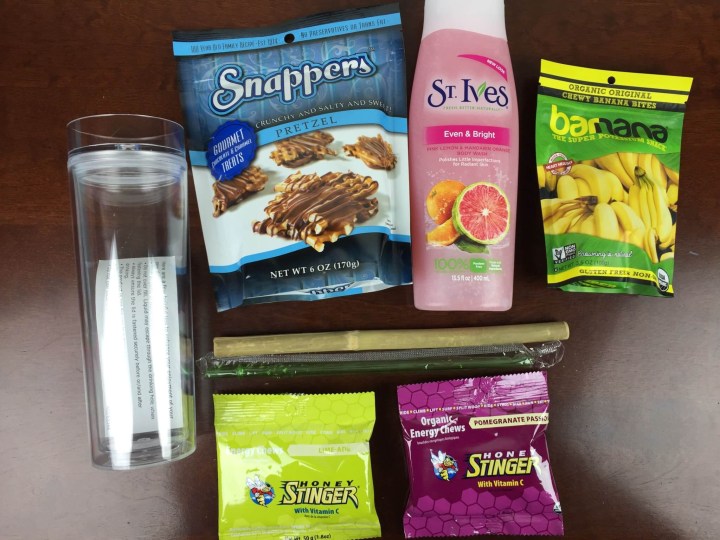 Everything in the October Pijon Box!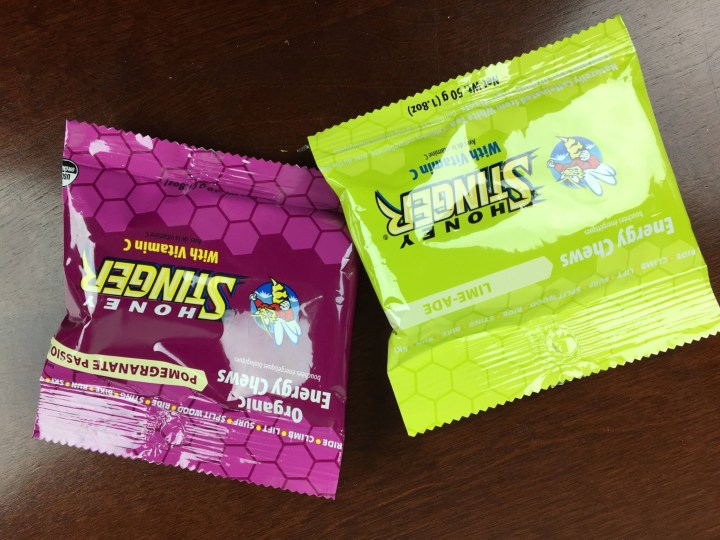 Honey Stingers Organic Energy Chews in Lime-Ade and Pomegranate Passion ($3.50) Organic gummy energy chews. They're pretty much candy, but I guess we'll call them a healthier choice than regular candy! Repeat from a few months ago.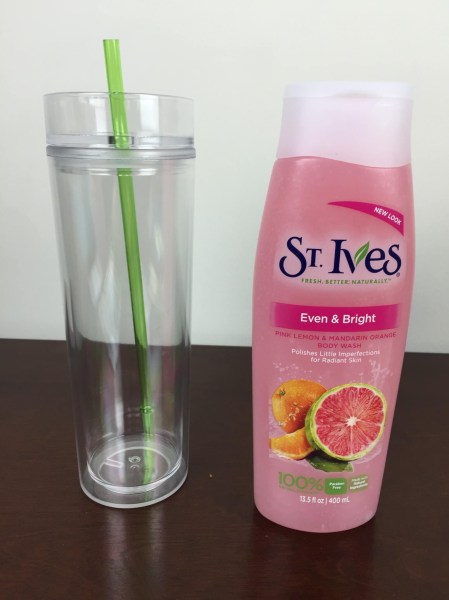 Pijon On-the-Go Beverage Tumbler ($10) Well I got this exact item in my April box!
St. Ives Even & Bright Pink Lemon & Mandarin Orange Body Wash ($3.48) The box had quite a strong scent when I opened it. Nothing smelled, this just has a really strong scent to it. It seems like a nice scent of body wash, and always useful!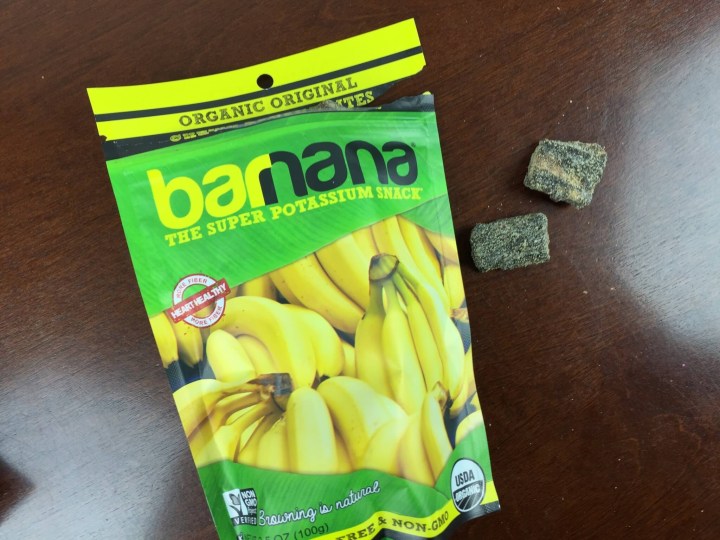 Barnana Chewy Banana Bites ($4.99) These are yummy, organic, and not as sweet as they might seem, and not as sticky as you would think! Great banana flavor!
Brush with Bamboo Straws by Brush with Bamboo (83¢) This is, quite frankly, just odd. These come in a 12 pack and they just threw one in. I know this because I've received an entire package in a box before.
Snappers 6 oz Original Milk Chocolate ($4.99) These are delicious as they look. I have always avoided buying them and I don't know if I can anymore now that I've tasted them!
The total value of this box comes to $28 – and that's only by using the price of the tumbler from the PijonBox website. (It's probably more like 6 or 7$). This box seems to be a bit of a mess, with multiple repeats from previous months.
The funny thing is that I've seen other boxes that don't have repeats. I bought this box with some sort of mega deal – I can't remember what it was but it was through my email as a former subscriber – and it isn't at all the same as the box on Instagram.  I honestly think if you just sign up for a regular subscription you'll probably get a normal box, but I'm not sure. However, I do have to say that my perspective is as a box reviewer, not a college-age recipient. She looks pretty freaking excited! So I will say that your child will love this box – or probably any other box you send them – because there really isn't anything better than a care package from the people you love while you're away from home!
Visit PijonBox to subscribe or find out more! When you use the promo code media-deal you will receive $10 off your first box.
The Subscription
:
PijonBox
The Description
: College care subscription tailored to needs of recipient plus a delightful surprise every time. Crates are stuffed with fun and useful items, like food and snacks, cleaning supplies, grooming and personal hygiene, and more!
The Price
: $29.00 per month
The Coupon
: Use the promo code
media-deal
 for $10 off your first box.