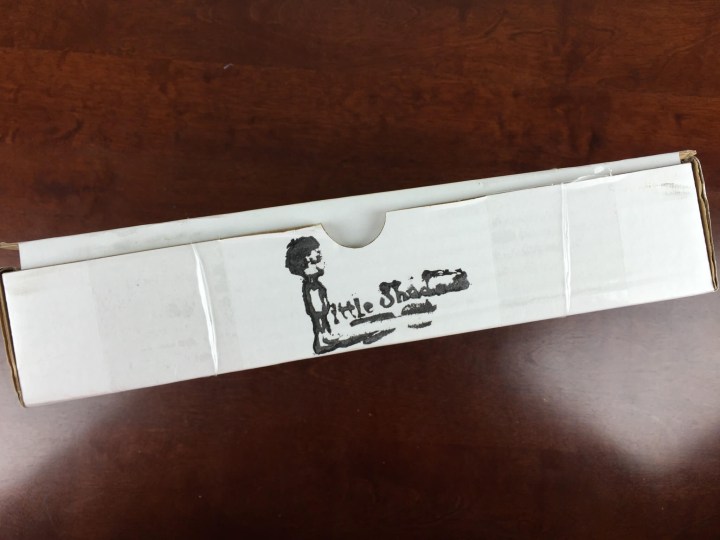 For October Little Shadow Box subscribers could pick from a Walking Dead themed box or a surprise box!  Little Shadows Box is a monthly subscription box for babies and kids up to size 8.  Each month they send out a themed box that contains an outfit created from a remade licensed shirt (usually – sometimes they are right from scratch) and other small surprises for your child. This is an indie subscription and everything is handmade for your child's age, gender, and size and there are substantial variations between boxes (and they are ALL cool!).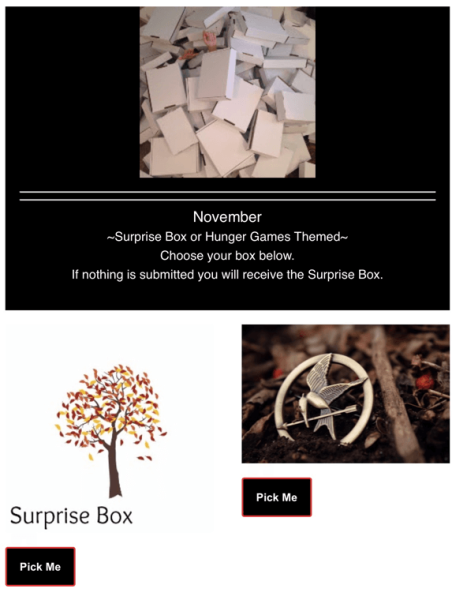 Little Shadows Box has updated their website and customization selection process! Now you'll get an email like the one above (and November is either a surprise or Hunger Games theme!). You can also add on City Moccs moccasins.
SQueeee!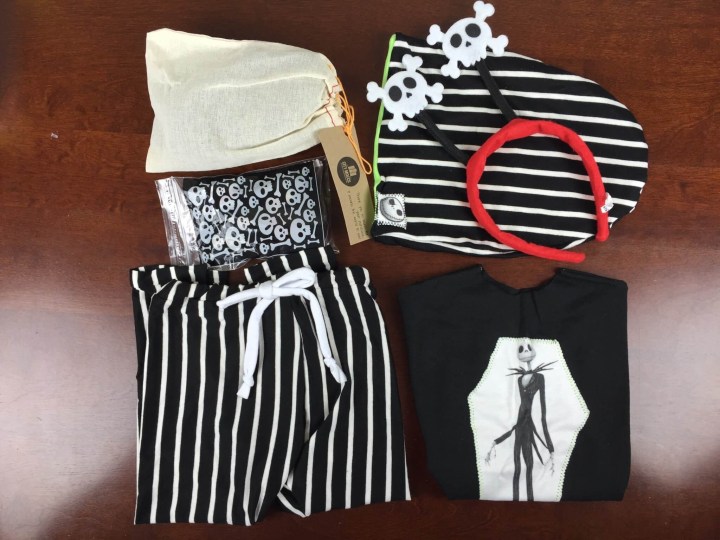 Everything in the October box!  There were two themes available for October: Halloween or Walking Dead. We chose Halloween! Our 4 year old would be not happy with zombies.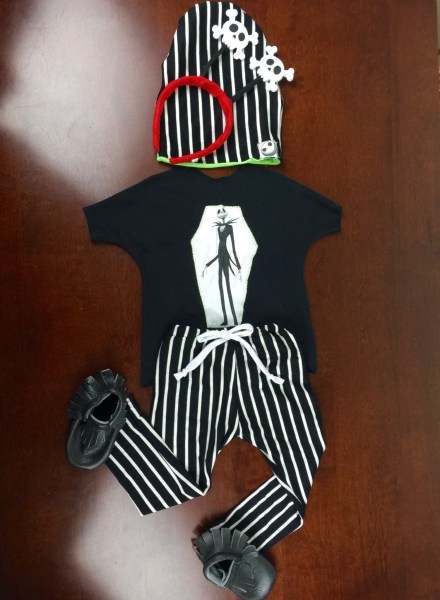 This is an adorable outfit – we added on the shoes for $19!  I was totally excited about Jack Skellington! This will be baby's costume!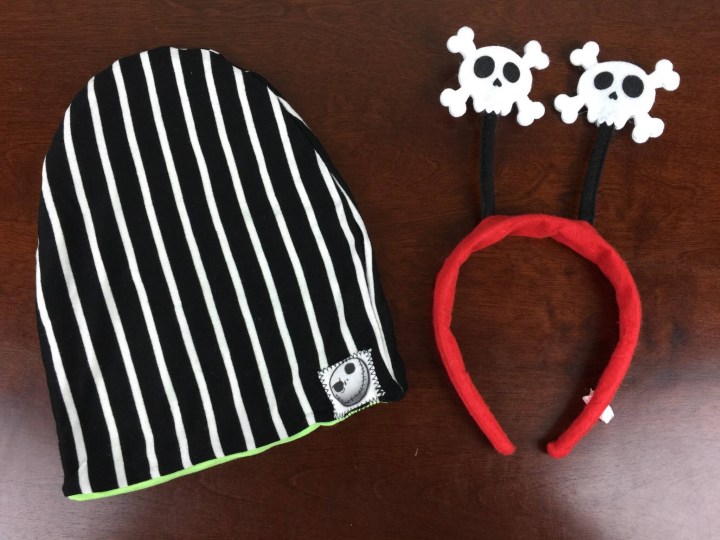 We received a cute beanie and headband – they often include photo props.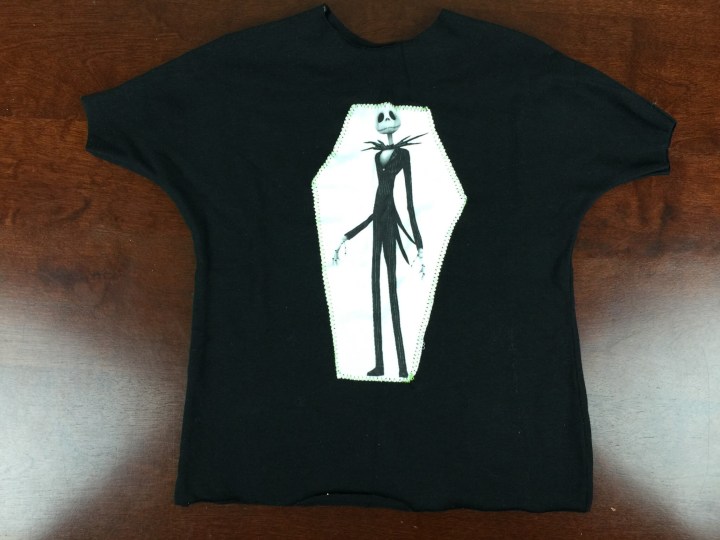 The shirt has a cutout in a coffin shape stitched with neon like green to match the lining of the hat.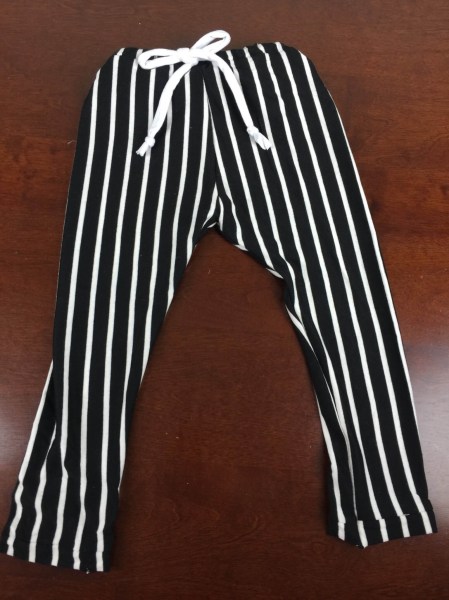 And a pair of crazy pants!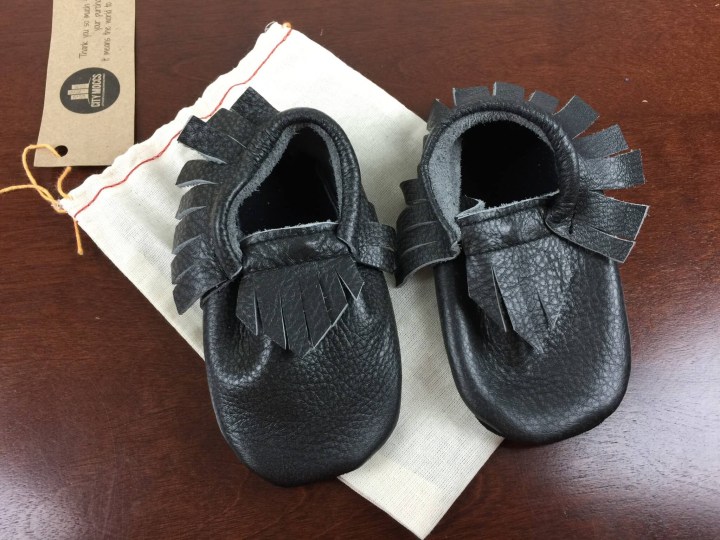 We purchased the City Moccs add ons. I measured baby's feet and when I received the size that matched the measurement they looked so giant.  But they fit just right and are super cute! I really like the lime green that some people received because it was so matchy but in the end I was happy for basic black, because my child barely has any shoes. (And by that I mean that these are his shoes).
There was also a treat bag with some snackies plus a tattoo that says "The Pumpkin King."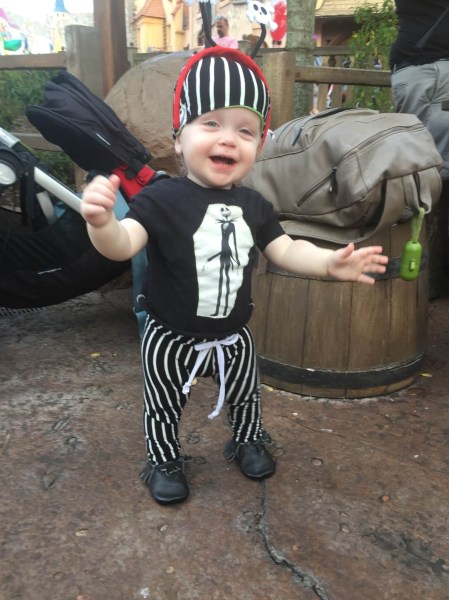 I loved this month and it was such a relief to have a Halloween outfit for my child! It's so adorable and way better than anything I could have put together. They also made shoes easy too for me, so I am pretty happy all around and staying subscribed!  Orders close on the 10th of the month. FYI – check out #shadowboxkid on Instagram to see more box variations.
Visit Little Shadows Box to subscribe or find out more.
The Subscription
:
Little Shadows Box
The Description
: Shadow Box is a monthly subscription box for children. It includes a Little Shadows outfit and other small surprises from various Instagram shops.
The Price
: $30 per month + $5 shipping