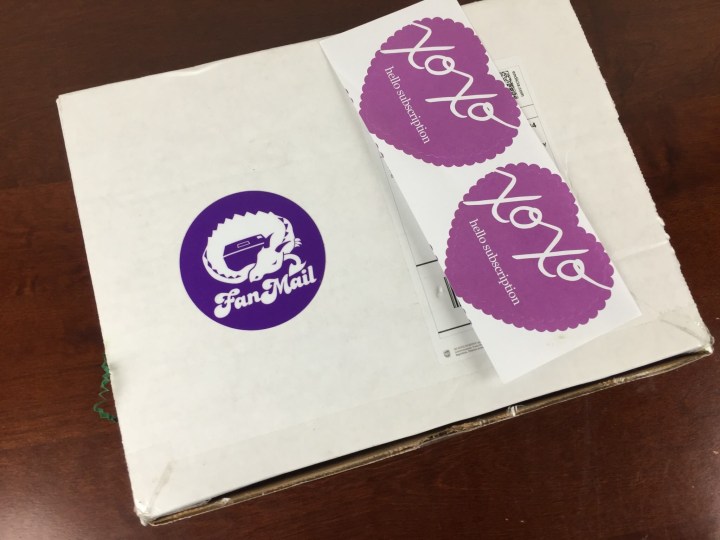 October's FanMail box was all about Young Adult (YA) Fiction franchises! FanMail is a monthly geek and gamer box for women, curated by women. Each month's mystery box will have a theme and contain a variety of memorabilia and collectibles, including handmade and fanmade! Items might include exclusive comics and t-shirts, jewelry, stationery, books, autographs, and photos.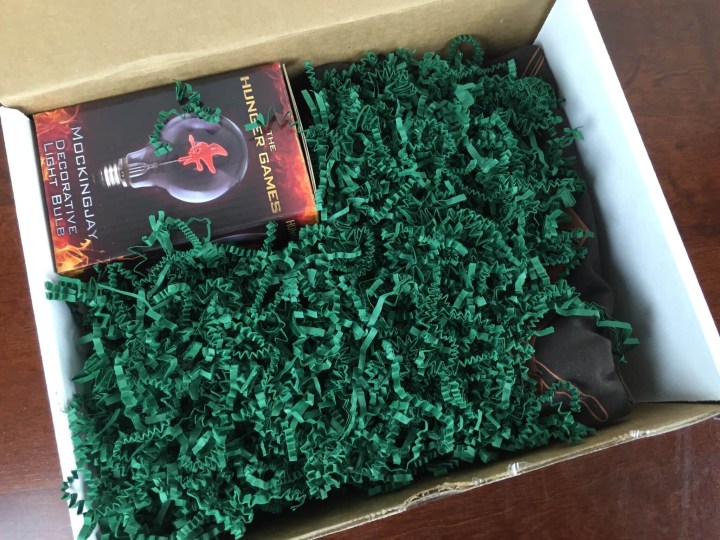 I've noticed that many subscription box fulfillment companies have started packing the cards at the bottom, because they're flat. It drives me nuts. I want them right on top when I open the box.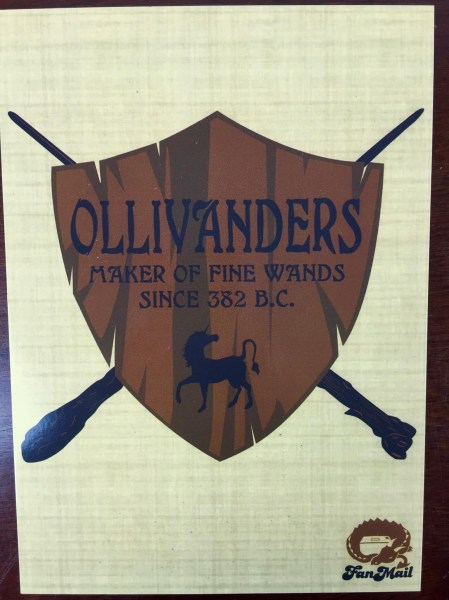 The print on the card is a nod to Harry Potter, of course!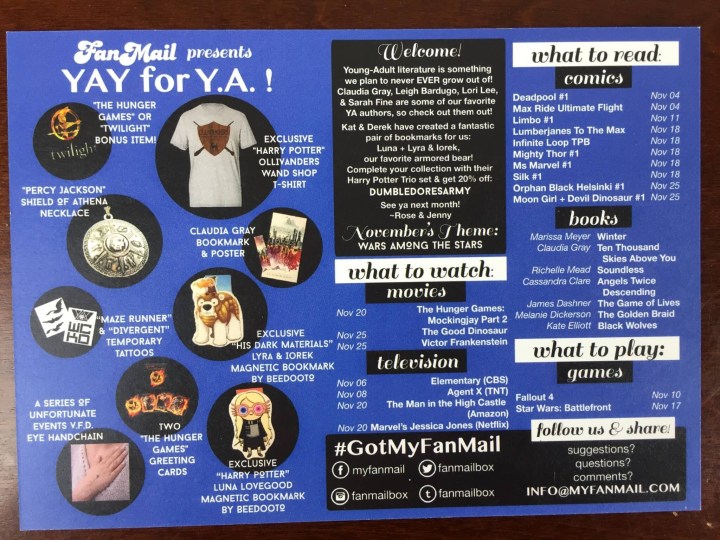 Each month, you'll get a handy pop culture newsletter that will tell you what movies are coming out, what's up for streaming and binging, and what conventions or events are out there that you may want to attend. I really need to watch Mockingjay Part 1, but in reality I'll wait and watch them all together and torture my husband.
ALSO, have you ever noticed that the end scene in It's A Small World is totally Capitol??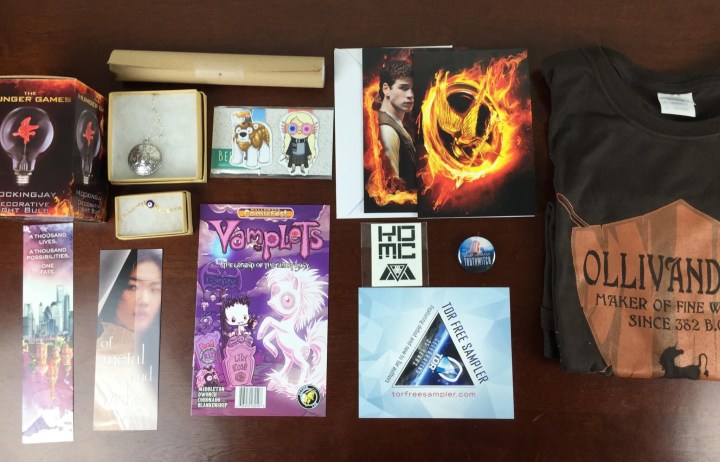 All the items in the October 2015 FanMail box.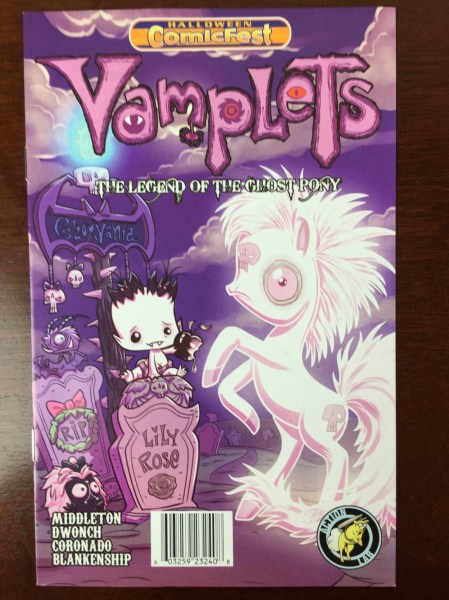 Vamplets: The Legend of the Ghost Pony: I am not sure this was really YA – it had an ad for Stride Rite on the inside cover! Anyways it was cute and fun and a teaser for the full length hardcover. It's from the Hasbro designer/illustrator of My Little Pony, Gayle Middleton. My daughter will totally love it.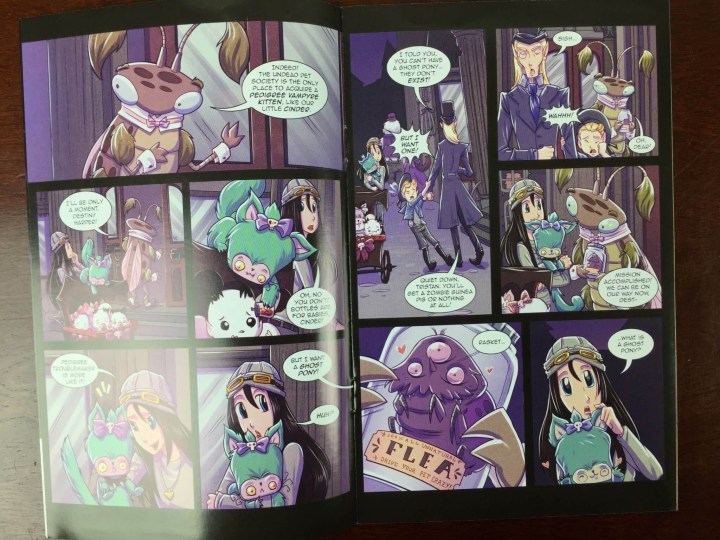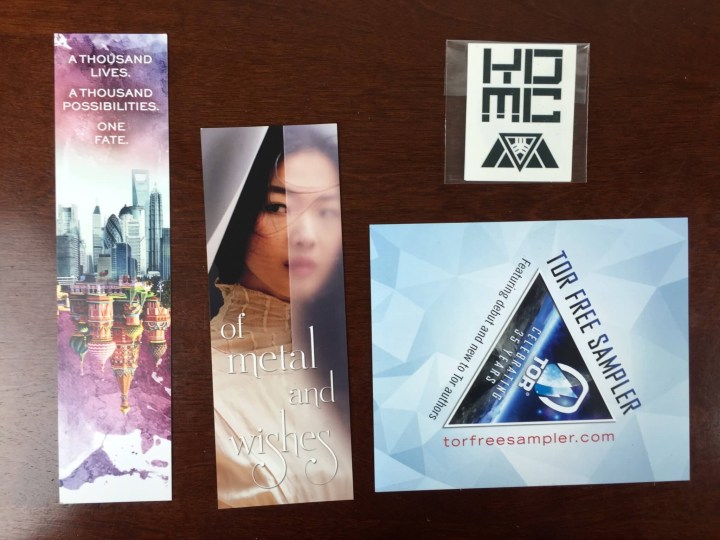 Bookmarks for Of Metal and Wishes and A Thousand Pieces of You.
Temporary Tattoos – Maze Runner and Divergent. Don't make me tell you which side is which!
Tor free sampler card.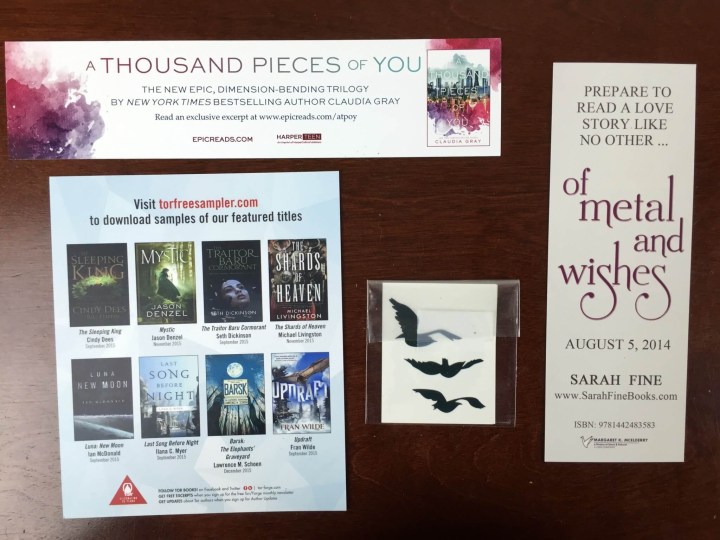 Beedoo Magnetic Bookmarks. Ohhh it's Luna Lovegood! That's awesome and fun. True other bookmark is His Dark Materials' Lyra and Iorek.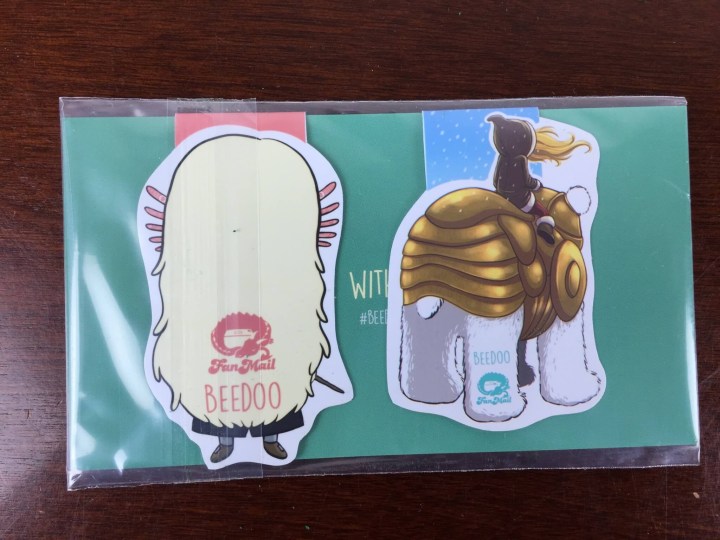 Exclusive for Fanmail!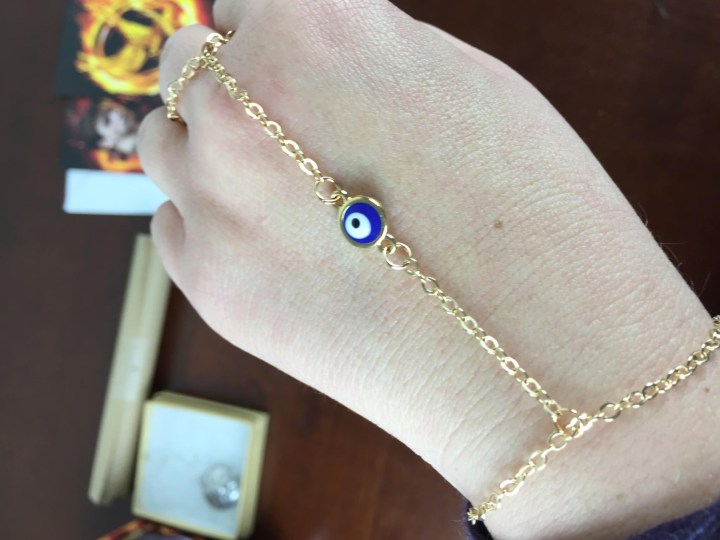 A Series of Unfortunate Events VFD Eye Handchain. This isn't exactly the eye from the book, but I loved the idea of this.  If you don't recall the V.F.D., check out this wiki entry.
Susan Dennard Truthwitch Button
Two Hunger Games greeting cards. These are officially licensed and fun. Might I suggest a cheeky Thanksgiving greeting??
Percy Jackson Shield of Athena Necklace. I can't say I have ever read any of the books but I have totally watched the movie, which I liked. Even if you have no idea about either, it's still a pretty Greek-inspired necklace.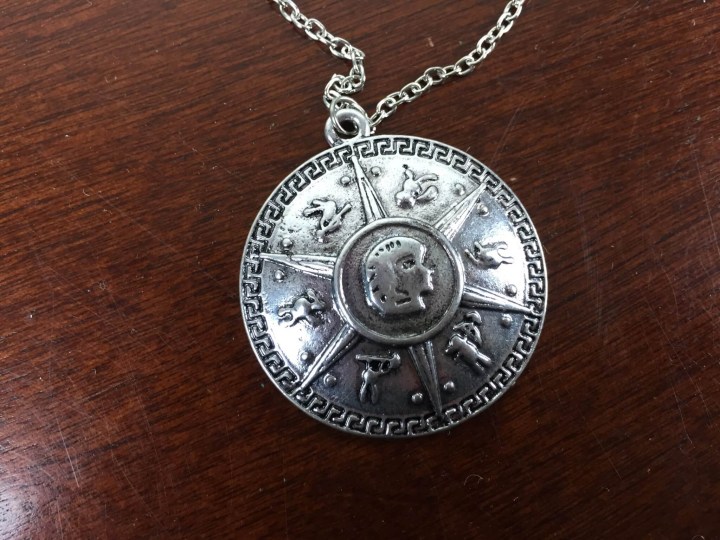 I will definitely wear it!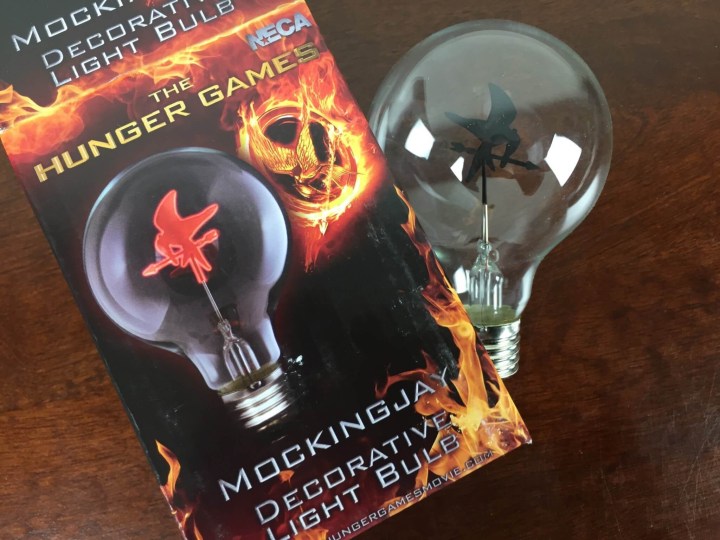 The Hunger Games Mockingjay Lightbulb. Subscribers received either a Hunger Games or Twilight bonus item, and this was mine! It's actually pretty neat!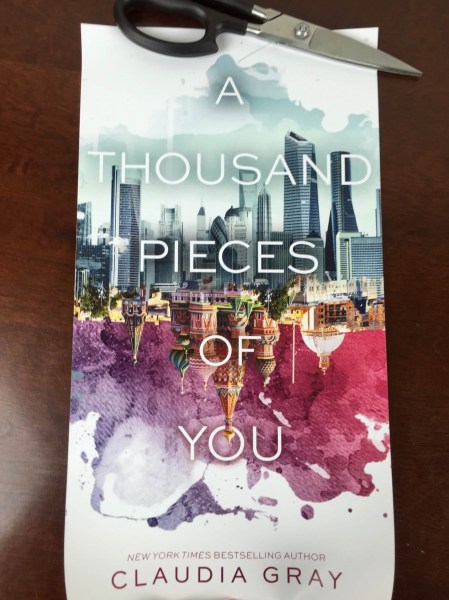 A Thousand Pieces Of You poster: I was happy to see this design, as I had thought the bookmark design was so pretty!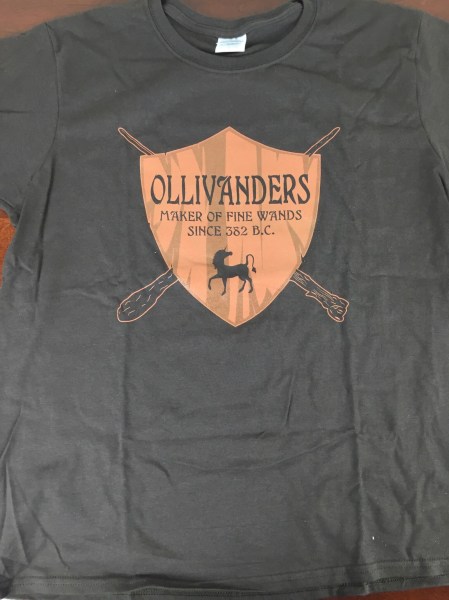 Ollivander's Wand Shop Shirt.
This box was a little mixed for me. I like the direction they went with this theme (making it YA franchised focus instead of trying to send a book) but I think the items were a little light this month and I didn't love the shirt design. It actually felt a lot like a Lit-Cube box (which is not a YA box, but a book subscription box that tends to include lots of swag), but without a book.
Visit FanMail to subscribe or find out more!
The Subscription
:
FanMail
The Description
: FanMail is a mystery box designed for lady geeks (by lady geeks!), which means that each box is filled with amazing products from the fandoms you love!
The Price
: $21.99 + $6 shipping (to me)
The Coupon
: Get a pop culture t-shirt in your first box when you sign up for a 6-month or 1-year subscription