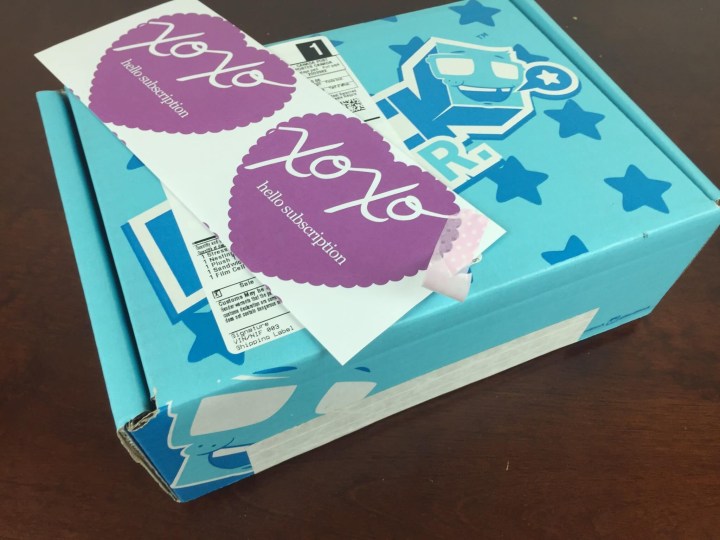 Nerd Block Jr is a subscription box for boys or girls ages 6-11 (you pick the box – boy or girl) that is a monthly surprise of fun little toys for kids. They're part of the Nerd Block Family – check any of them out here.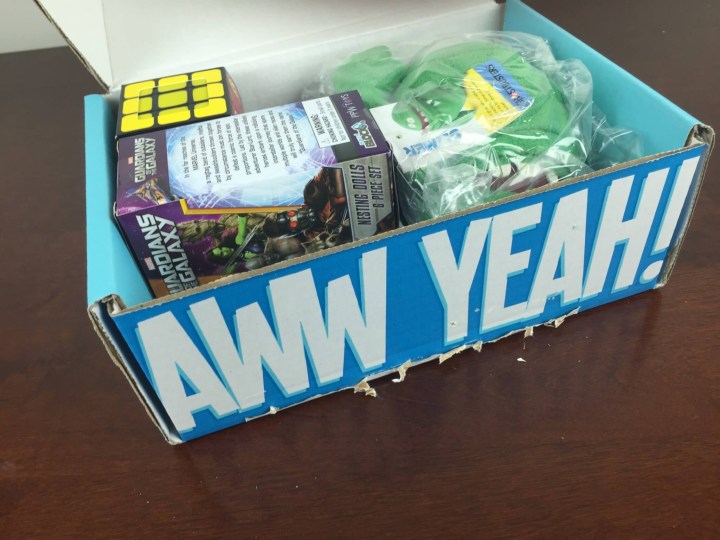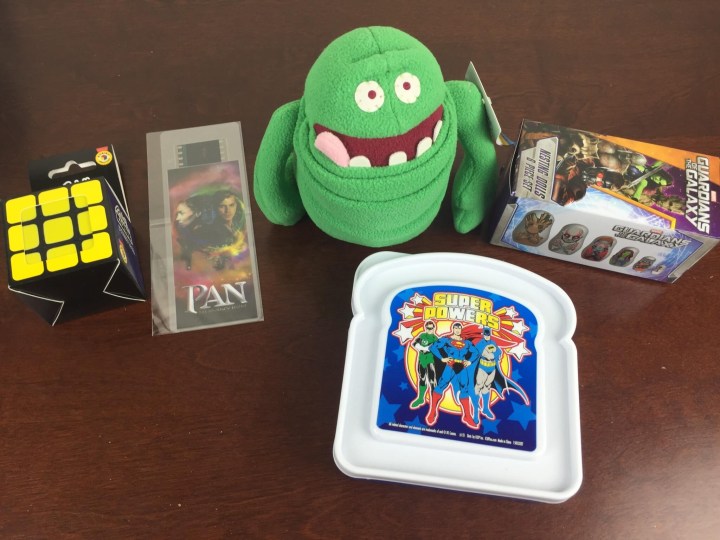 Everything in the October box!
DC Super Powers Sandwich Saver ($5?) This is a fun throwback to the 80s line. It has Green Lantern, Superman, and Batman. My son will love this.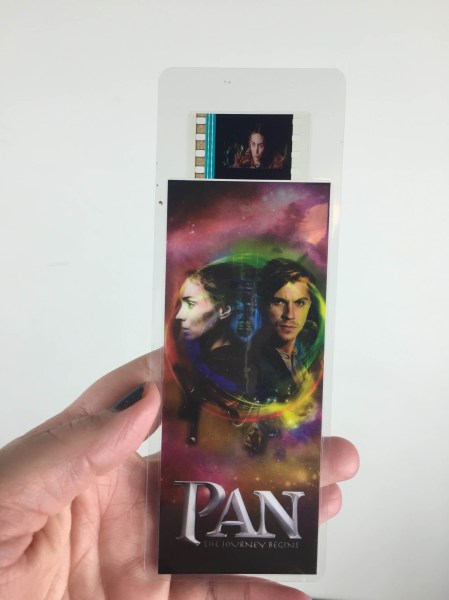 Pan The Journey Begins Film Cell (based on this bookmark, $6.95) I had a suspicion that "owning a part of the film" would mean a film cell. And what 5 year old boy wouldn't want a film cell? Um yeah.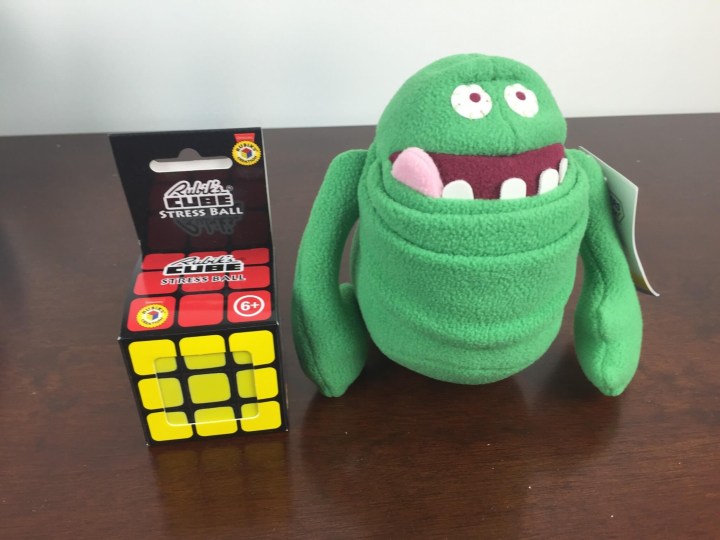 Rubiks Cube Stress Cube ($8.47) Appeared in August Nerd Block Classic.
Ghostbusters Plush Slimer ($8?) Appeared in August Nerd Block Classic.
These are both fun items that my kids really enjoyed in August!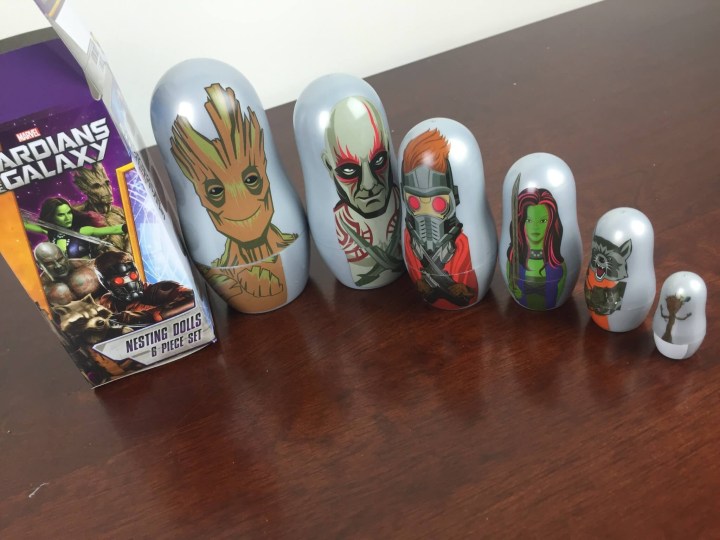 Guardians of the Galaxy Nesting Dolls 6 Piece Set (~$15) Appeared in March Nerd Block Classic.
We didn't get the March Nerd Block, so these are nice, but…. This box should not be a recycling of other blocks. After last month's amazing Nerd Block Jr for Girls, I was expecting something awesome, but I felt really let down. This box did have a high value – around $43 (mostly estimations for these products), but I was disappointed. My kids will be delighted with the sandwich saver and the nesting dolls, but I'll be canceling this one for now! Essentially it's a good block – but I don't suggest subscribing to more than one – it looks like they may be recycling items over multiple blocks.
Visit Nerd Block to subscribe or find out more about this subscription and all the Nerd Block Family boxes! Use code SAVE15 to save 15% on your first block.
The Subscription
: 
Nerd Block Jr.
The Description
: A monthly mystery package delivered right to your door filled with nerdy apparel, toys, and collectibles! Geared for kids ages 6-11.
The Price
: $20 per month for Jr Blocks
The Coupon
:  Save 15% off your first box.Use coupon code
SAVE15
. Enter code after green confirm order button.