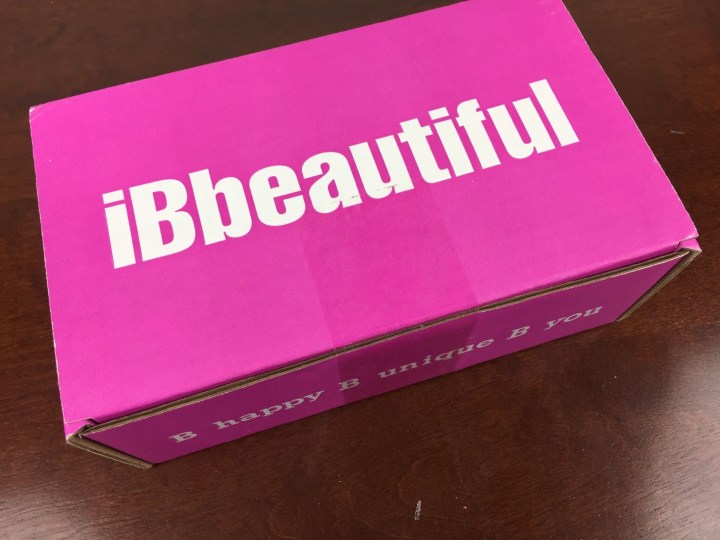 iBbeautiful is a subscription box for teen and tween girls with inspiring accessory and beauty products, plus a positive message! iBbeautiful wants to help girls be confident, smart, brave, unique, and kind. This is a review of the tween version!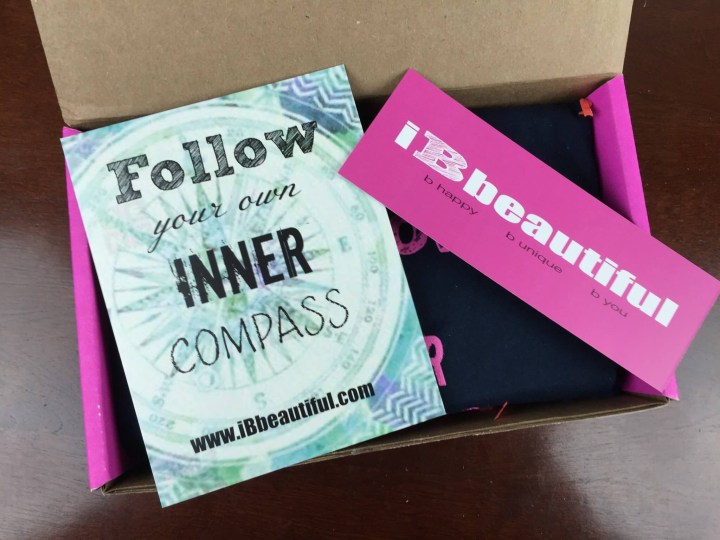 The theme for October is Follow Your Own Inner Compass. All themes are now emailed in advance to subscribers (aka parents!) so you can be prepared to discuss the theme with your tween or teen. It helps you as a parent think about what you want to discuss when you open the box. The letter to parents is so great. Below is about half of it.
As adults we may refer to this more familiarly as "finding your true north".  Identifying what our goals are in life and staying focused on that point as we make our way towards those goals.

Interestingly, when I ran this 'true north' concept by our tween/teen focus group they identified much more with the wording of "make your own way", and "follow your own path".  We talked about the concept of finding a person's true north.  We explained it with a visual of being in a heavily wooden forest where you really could not see much ahead of you.  In order to navigate your way you had to rely on your compass.  As you walked through this forest towards your destination there would be many things that might distract you or take you off course.  For instance, a cute little bunny just to the side of the trail you're on, or a really cool stream that causes you to go off course even though you are fully equipped with your own canteen of water, etc.  We talked about these examples being the same as a friend that might not be the best influence, or a group of girls that you are a part of but maybe don't feel so comfortable around.
Every box includes a "theme" card as well as an information card on the products inside.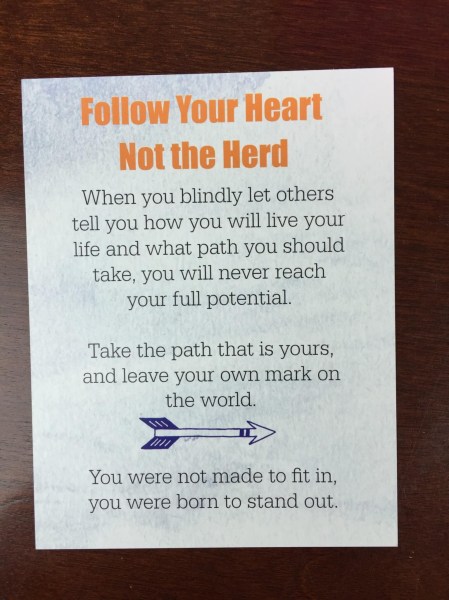 iBbeautiful always includes a positive message for girls in their boxes.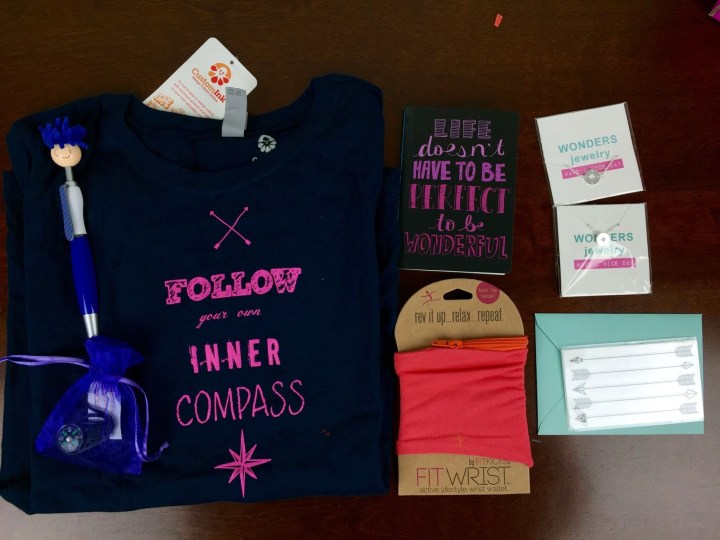 Everything in the October iBbeautiful tween box! Please note that the tween shirt is included as an example – the shirt boxes may vary slightly from what's in the regular boxes.
Wonders Compass Jewelry ($32) Tweens received a necklace and a bracelet, teens received a bracelet and earrings.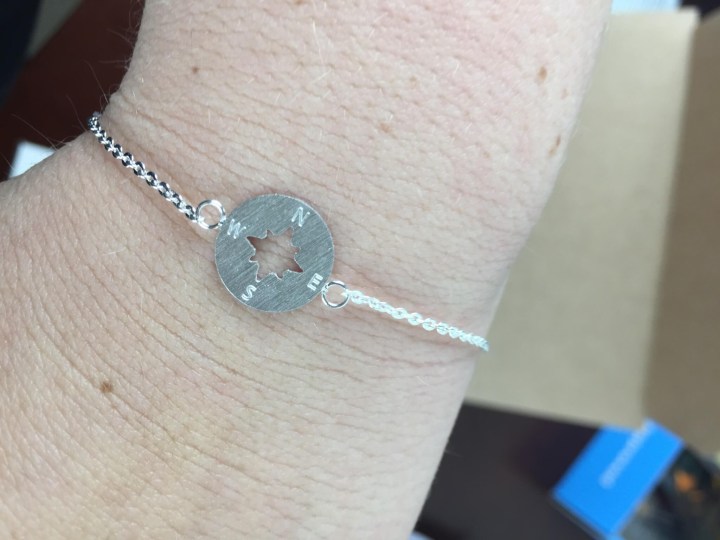 This is a sweet little bracelet, and it has an adjuster. It's big enough that I think it would work as an anklet on little girls.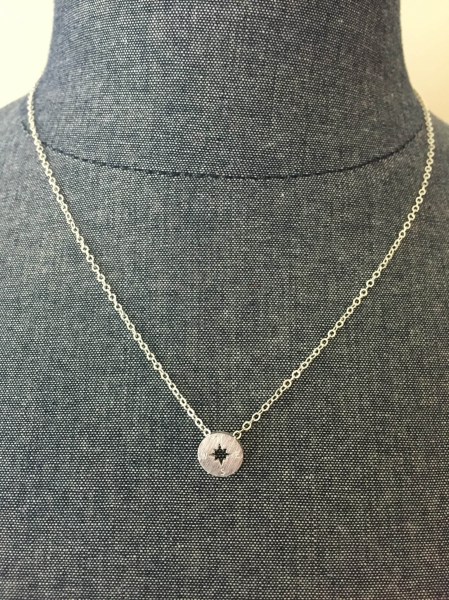 What a cute sweet necklace. Wear this to remind yourself to follow your heart and find your own true north.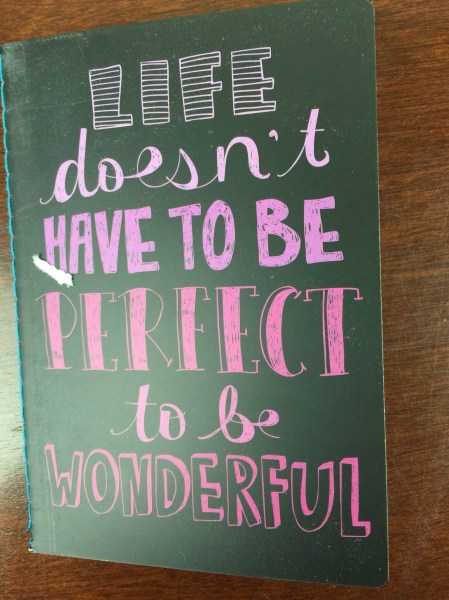 Life Doesn't Have to be Perfect to be Wonderful ($4) My daughter goes through journals and blank books like she does tape (seriously, if you have a child you know what I'm talking about). This has a sweet positive message and the card gives the suggestion to use it to journal your thoughts.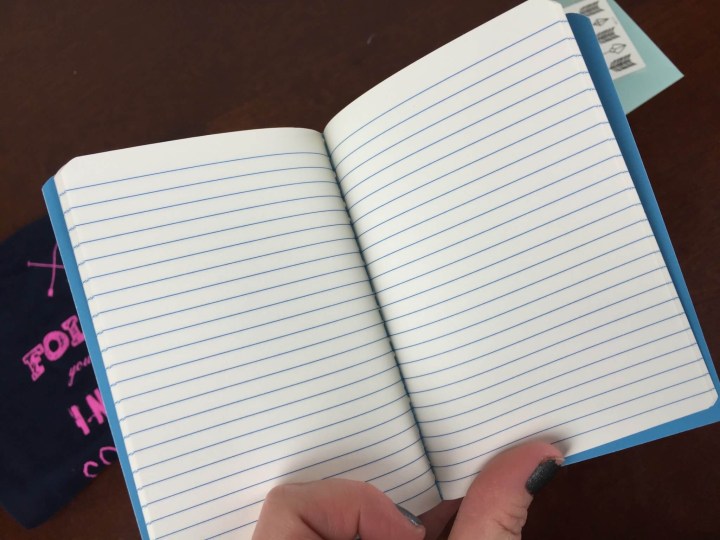 It's lined on the inside.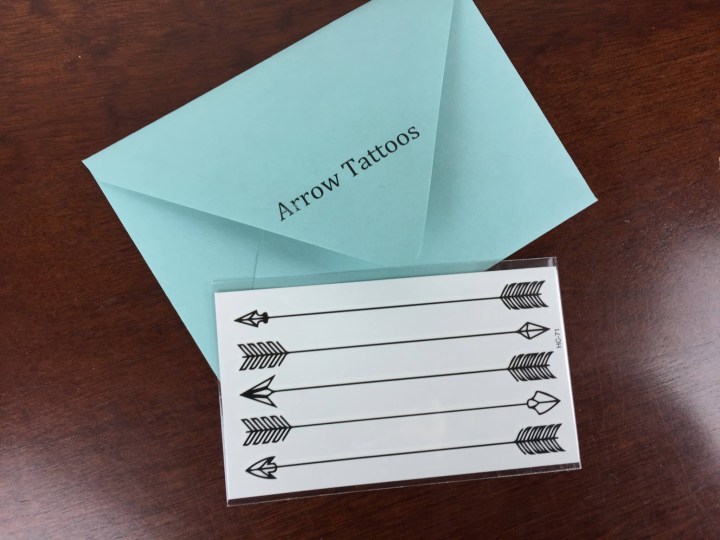 Arrow Tattoos ($4) What a fun design to symbolize bravery. Tattoos are always a hit item with the teen and tween crowd.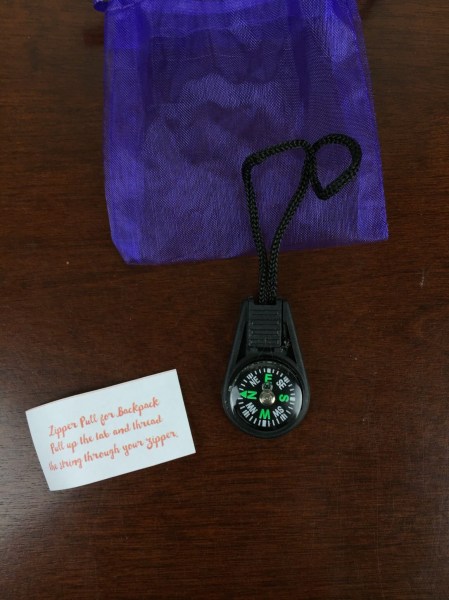 Little Compass ($3) This is a cool backpack accessory and you can use it as a find your own way reminder, plus it's useful too (just teach them how to use it! Makes a great mini science lesson.).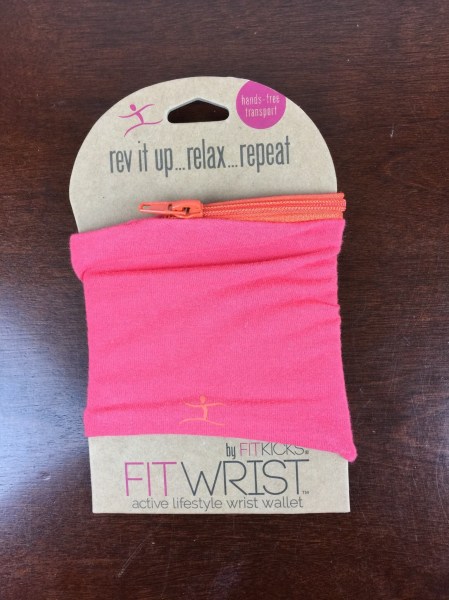 FitWrist by FitKicks Active Lifestyle Wrist Wallet ($8) This is totally genius – I love it! It has a water resistant lining and you just zip your stuff in and go. I love the idea of giving girls alternatives to purses. My daughter already notices when her clothes do have pockets because so few of them do, and it's nice to have a different way to carry your stuff. We're giving her this for vacation, she'll be thrilled to be able to carry her own items.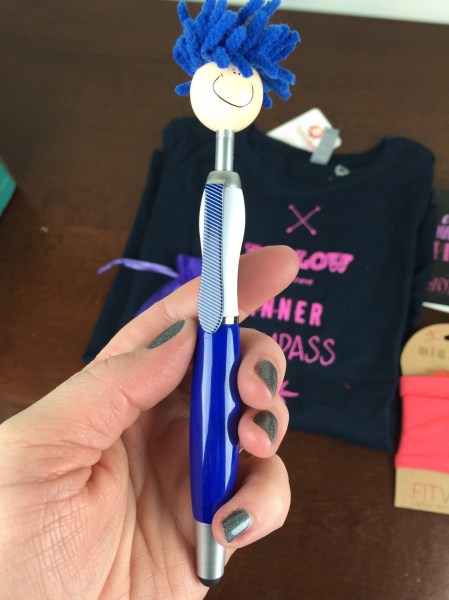 Tech Pen ($4) This is silly and fun, but oh so useful for a Minecraft addicted tween. You can use the top to wipe off your screen, the bottom is a stylus, and just click to use as a pen!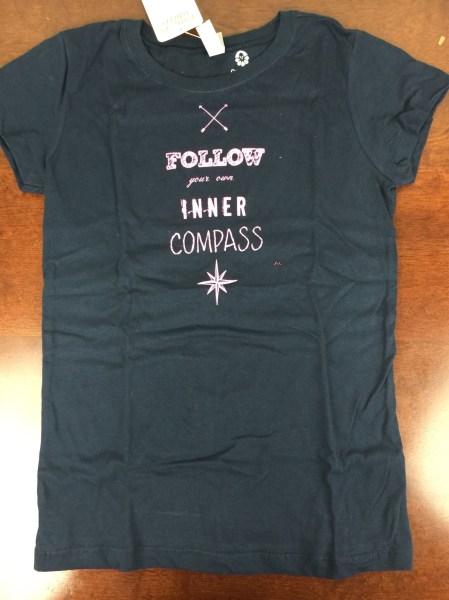 The iBbeautiful shirts are amongst my daughter's absolute favorite shirts – even though she's younger than the box range (although not so much anymore – she's almost 7 and venturing into the tween territory), the messages really resonate with her.
This was a great box with a great theme! We always love the positive messages iBbeautiful sends to girls and everything in this box was thoughtfully chosen to carry out the theme (and fun, too!).
Visit iBbeautiful to subscribe or find out more.
The Subscription
:
iBbeautiful
The Description
: Choose a box with or without the graphic tee and specify teen or tween age range. Products range from lip gloss, nail art, hair products, accessories such as rings, bracelets, and necklaces. iBbeautiful's slogan is "b unique, b happy, b you," which is adorable and perfect for a teen or tween girl.
The Price
: $18 for the basic box or $28 for the graphic tee box per month