Festy Box is a monthly music festival themed lifestyle subscription box. Step into a music festival with that month's featured artist and theme. Boxes include collectible pins, artwork, and festival accessories and apparel. There are three tiers available: One (1 pin and small sticker pack, $10 + $3 shpping), Two (2 pins and large sticker pack, $20 + $5 shipping), and Three (3 pins and large sticker pack plus large festival accessories – $35 + $5 shipping)!
The included booklet gives all the information on the August 2015 featured artist, Drake Arnold, plus the items in the box!  The theme for the month is RELAX.
Everything in the August 2015 Festy Box!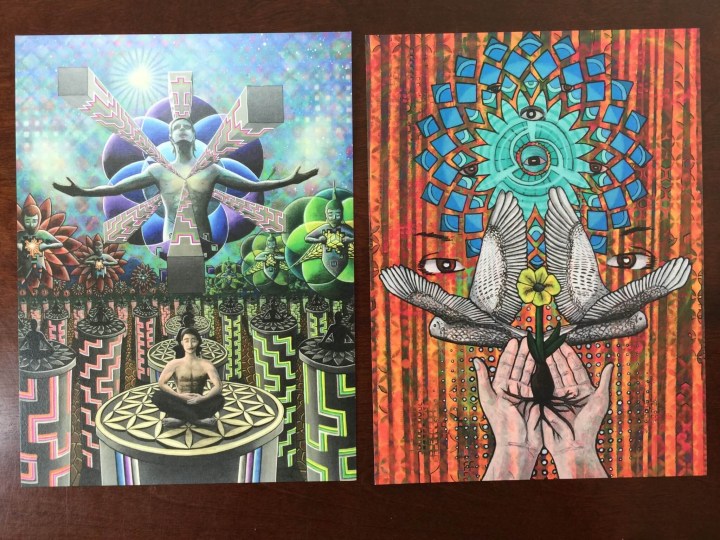 Drake Arnold Prints: Each of these measures 8.5 x 6.25. Drake Arnold live paints at music festival and his works are charactized by his sardonic sense of humor and his quirky forms of storytelling. They're also pretty trippy.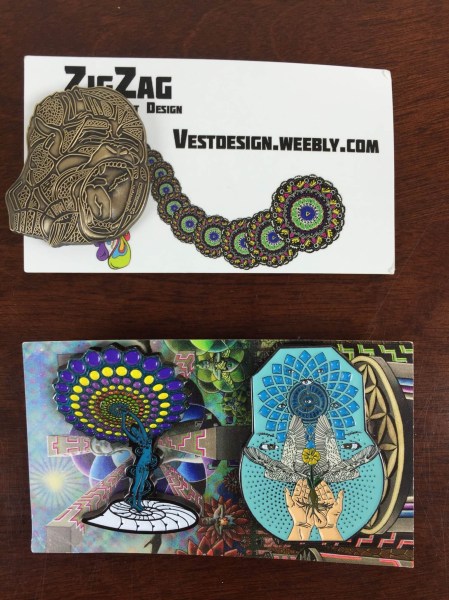 3 collectible pins: These pins are gorgeous and awesome and totally not what I expected at all (I think I was thinking buttons?). The top is the Zig Zag Design Primal-Sapian and the other two are clearly Drake Arnold. These are just very cool and highly detailed pieces.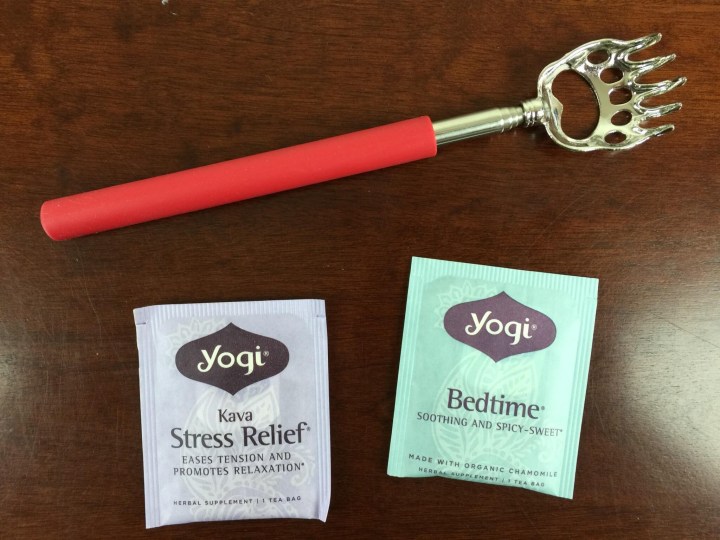 Bear Claw Back Scratcher: No relaxing if your back needs scratching!
Yogi Tea – Kava Stress Relief & Bedtime Teas: Perfect to drink after a long day at an all-day festival. A great wind-down beverage to help soothe you.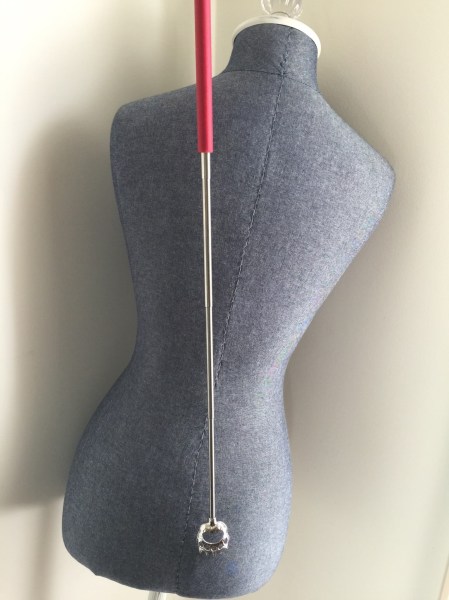 My husband helpfully demonstrated the telescopic arm of the back scratcher for us!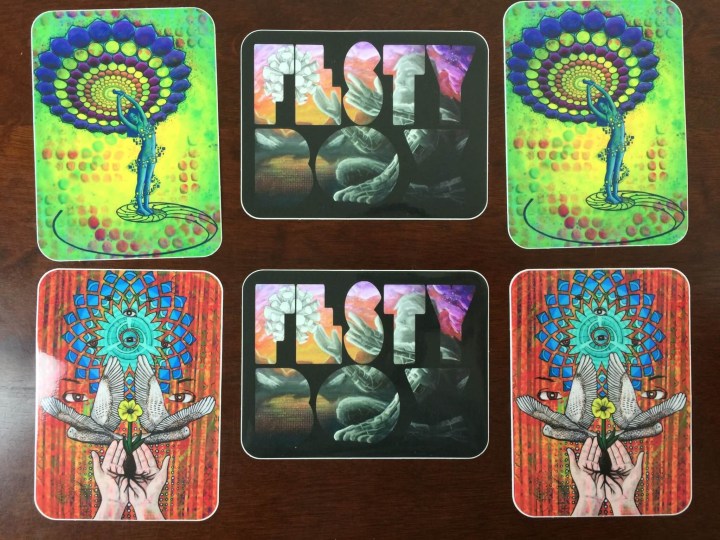 The large sticker pack included 2 Festy Box stickers, and 4 stickers from the featured artist. They're perfect to stick on your car or your laptop or mirror or window or wherever needs some sticker love. Or your scrapbook or journal!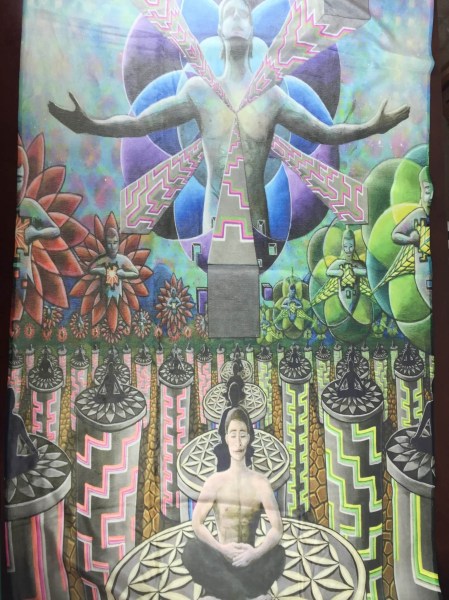 This is a GIANT microfiber towel! We couldn't get the whole thing in the photo – it's a gigantic 57″ x 27″ towel – but it includes the same image shown on the print above. It's an awesome festival goodie and will soak up all the sweat and madness from your body after pouring it all out on the field.
I couldn't have been more surprised or impressed with this box! If you love artwork and/or music festivals it is a great subscription. It's far too difficult to do a price breakdown, but between the pins and the large goodie (that amazing towel) I would be hard pressed to say this box wasn't totally worth it! It was totally awesome and had a great festival vibe!
Visit Festy Box to subscribe or find out more!
The Subscription
:
Festy Box
The Description
: We feature deserving artists to bring you exclusive designed hat pins, stickers, custom artwork, apparel for our third tier option, healthy snacks, and a plethora of other festival related accessories. We also run weekly giveaways through social media and include a special surprise to one lucky subscriber every month.
The Price
: $10.00 per month + $3 shipping