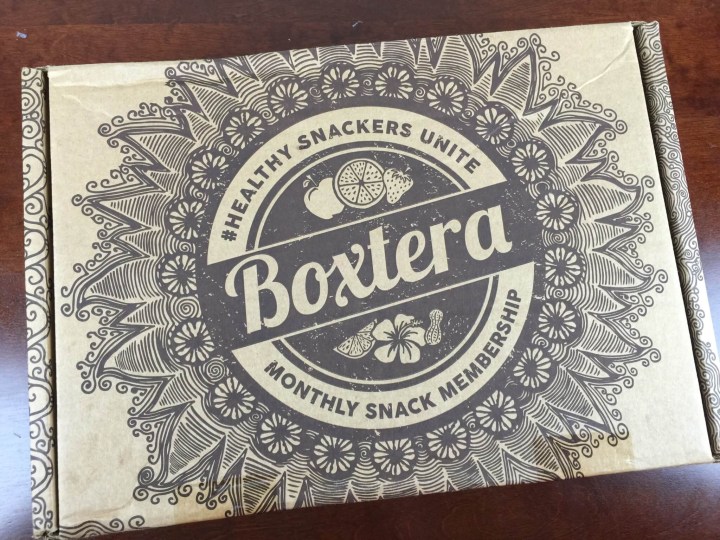 Boxtera is a monthly snack subscription box! Every month you can let Boxtera pick out your snacks or PYO (pick your own)! Boxtera snacks must meet certain nutritional criteria: no trans fats, no artificial sweeteners, no artificial flavors or colors, and no high fructose corn syrup!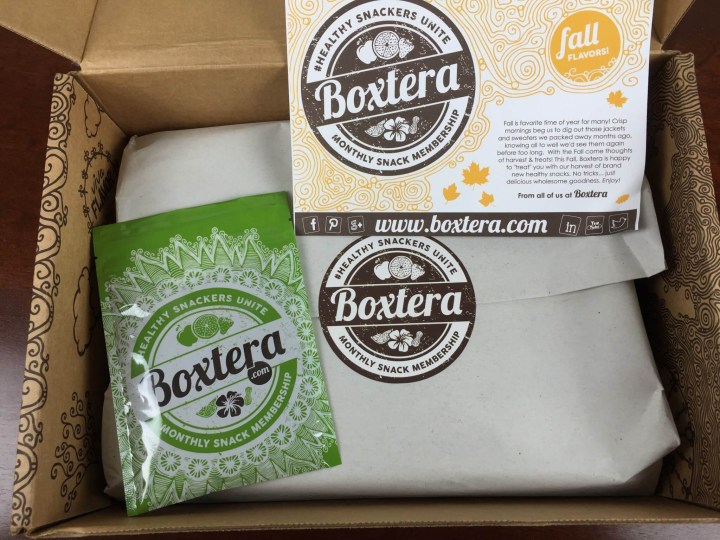 The snacks arrive all tucked in to the cool looking Boxtera packaging, so you get your snacks replenished and get to enjoy opening it up like a nice present.

The insert gives a quick rundown of the current selections.
A sample pack of Boxtera Brew – Ande's Specialty Roast coffee was included as a bonus item.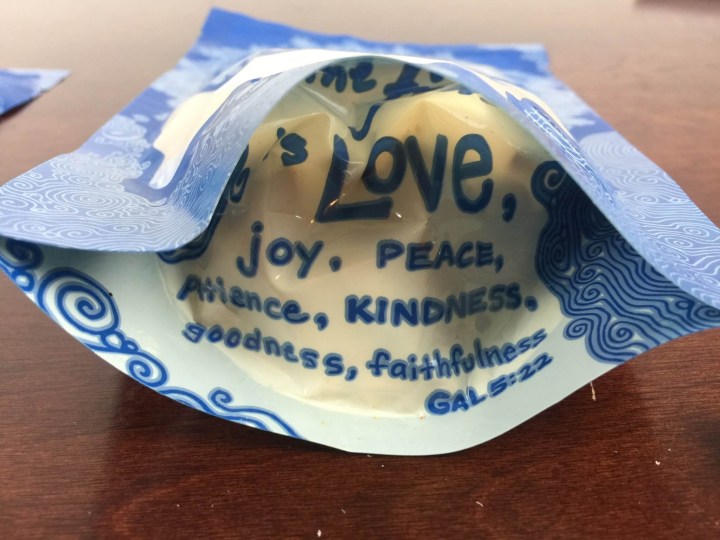 The packaging displays the company's Christian inspiration with a citation from Galatians.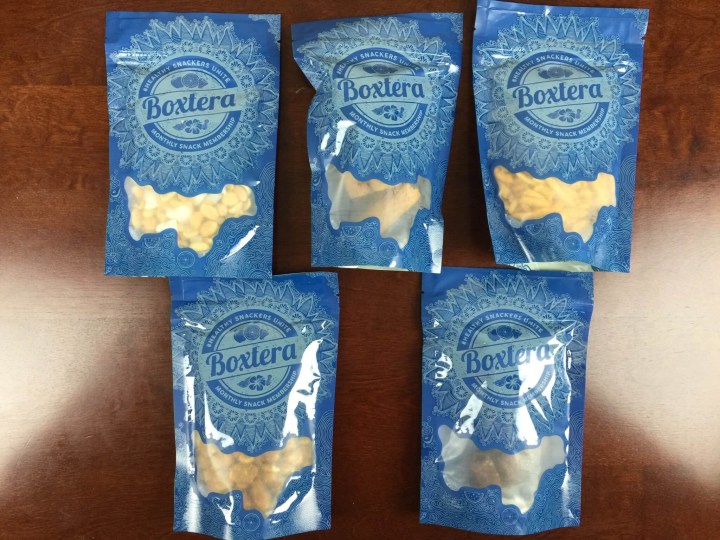 Our five selections this month.  The resealable and self-standing bags are sized to provide 4 approximately 1 oz servings each.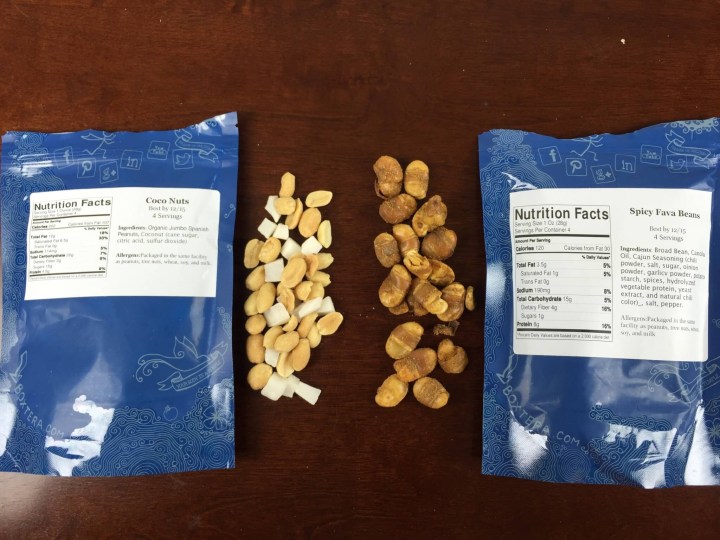 Coco Nuts:  Cococut cubes and organic spanish peanuts combine in a simple, crunchy blend.  The peanuts are lightly roasted, and the coconut retains a nice firm texture.
Spicy Fava Beans:  Mild cajun spices complement the umami of the beans.  The favas have a great loud crunch, but are pleasantly free of tooth-breaking hardness.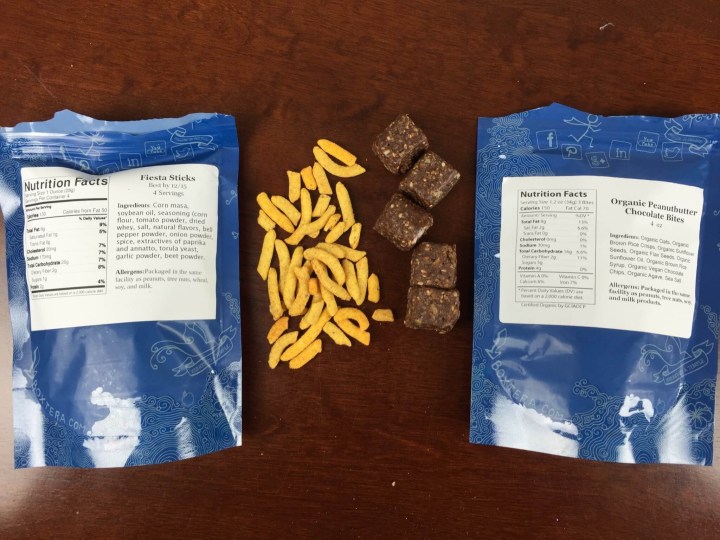 Fiesta Sticks:  Great southwestern seasoning adorns these crunchy corn sticks.  Caution, these things are very addictive.
Organic Peanut Butter Chocolate Bite:  These soft oat cubes have a mild sweetness and deep chocolate flavor that gets tastier with each bite.
Wholly Wheat Mango Bars:  The whole wheat cake wrapping adds a great flavor dimension to these overgrown Newton impostors, balancing the sweetness of the filling.  Fig paste is accompanied by mango puree to give these tasty bars a tropical twist of flavor.
I thought the taste and quality of the selections was really good.  This box has twenty or so servings, so the per serving costs is about $1.  The treats are very tasty, though, so you may be tempted to not stop after one serving!
Visit Boxtera to subscribe or find out more! Save Half Off Your First Box! Use coupon code HALFOFF
The Subscription
:
Boxtera
The Description
: Get delicious, natural, healthy snacks delivered to your office, dorm, or home door. Each Boxtera discovery box includes approximately 20-22 servings of snacks.
The Price
: $19.95 per month
The Coupon
: Save Half Off Your First Box! Use coupon code
HALFOFF