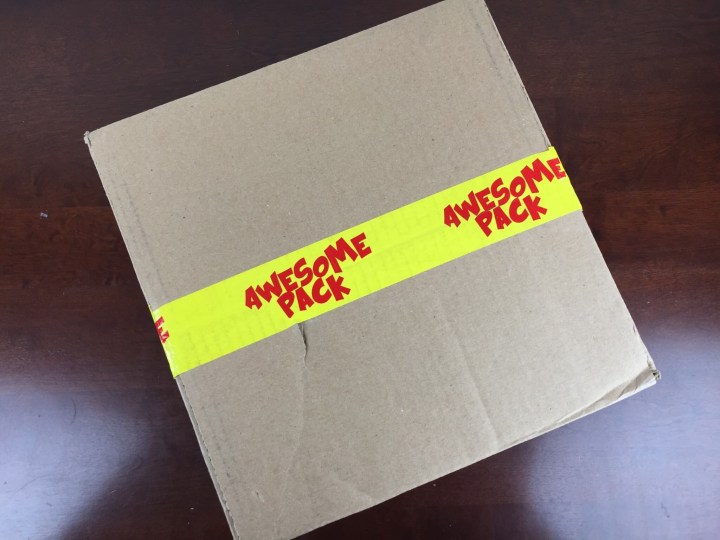 Awesome Pack is a whole family fun subscription box with a tabletop board game in every box. Whether your family includes kids or not – choose either the family box or the Big Kid box, for the game loving fun at heart big kids – this is a great fun box that will keep you away from your screen! Every box will include a board game and other fun activities selected based on your preferences. Family Boxes include a family board game, and Big Kid boxes are for kids 12+ and will include higher quality (and more advanced!) games and other activities. You do not have to have a child to order this box, they have plenty of adult awesomeness, but our family has kids, so that's what our box includes.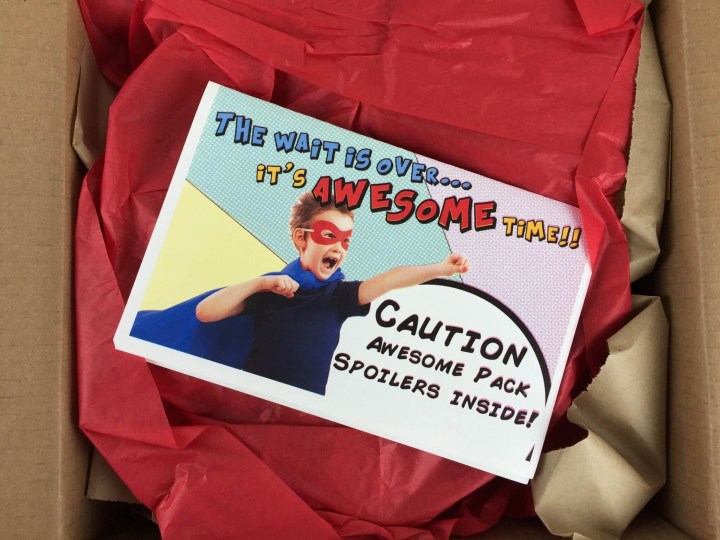 The packaging is designed to get everyone totally psyched for game night!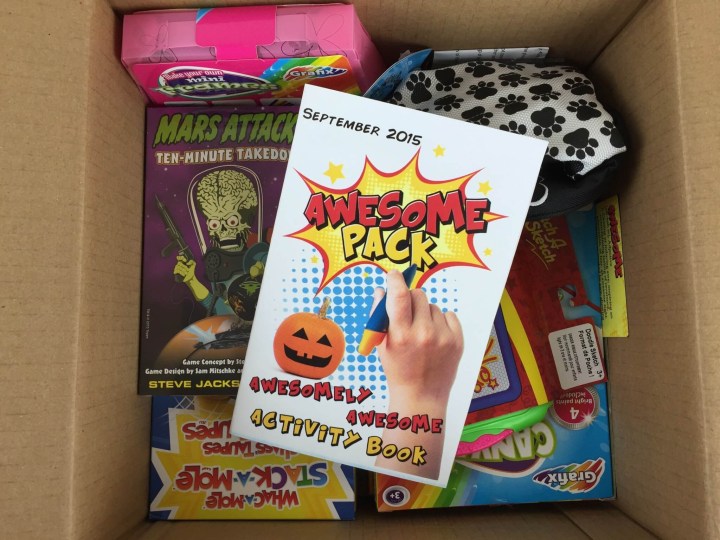 It's Awesome time!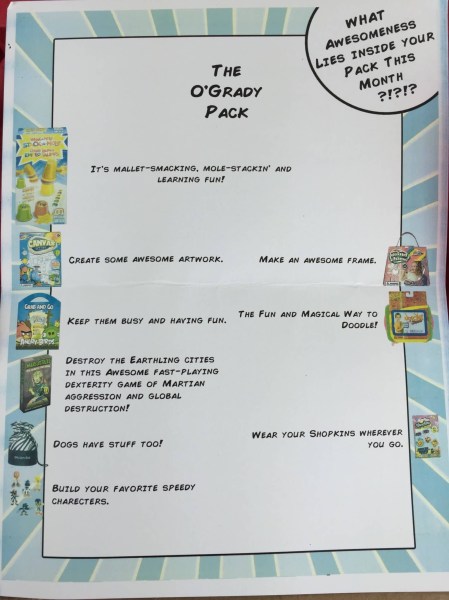 An information card detailing all the items is in the box.  Awesome Pack curated this box for our family, which includes mom, dad, a 6 year old girl, a 4 year old boy, a 1 year old baby, and a dog.  We always sing the EVERYTHING IS AWESOME song when this box comes!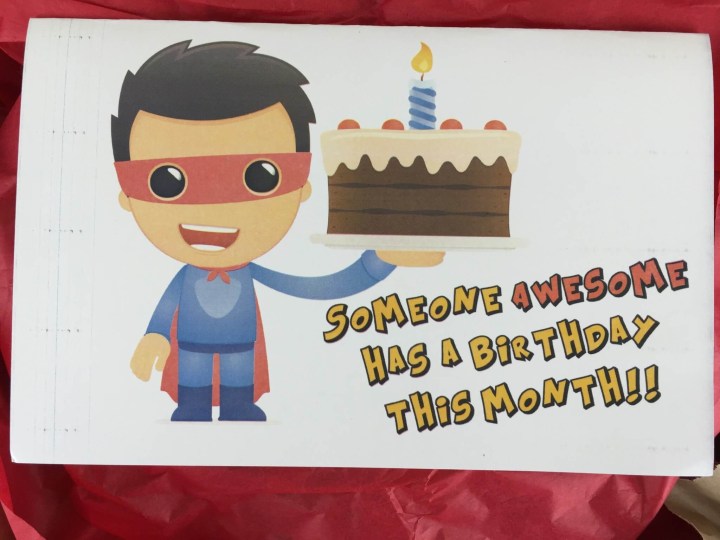 Because the box is age-tailored, they knew our littlest one had a birthday coming up (and hey, they got the number of candles right, too!).
The inside of the card was even personalized.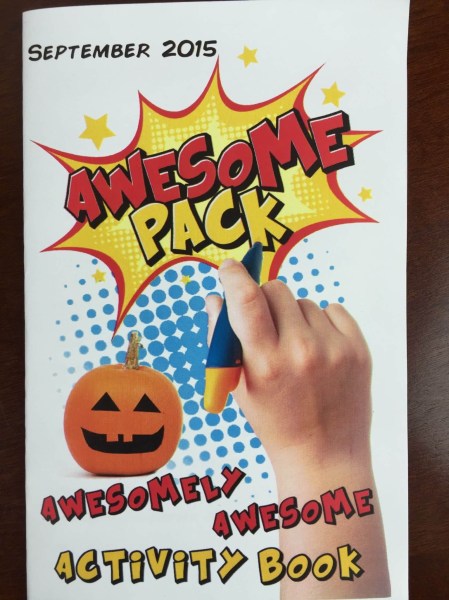 The Awesomely Awesome Activity Book!

My daughter is obsessed with this activity book. Remember those magazines with all the puzzles and games? It's like that, plus activities and other stuff. She completes every activity.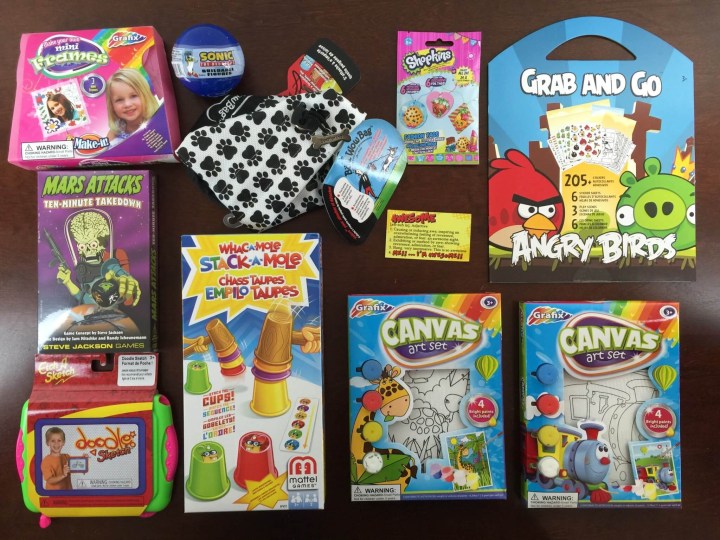 All the items in the Awesome September Box!  It seemed like a particularly big haul this time around.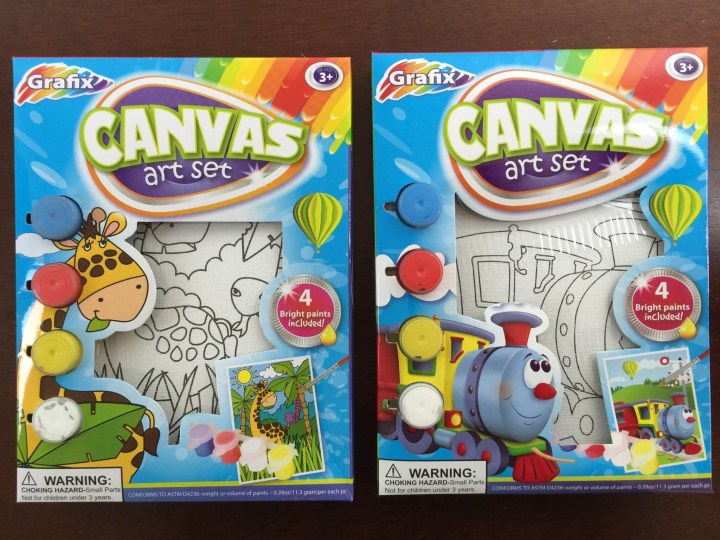 Grafix Canvas Art Set:  We received a giraffe and a train, themes we hope pique the interest of the two older kids.

Each set comes with an outlined picture, primary color paints, and a brush (the brush is good quality for a kid's painting kit).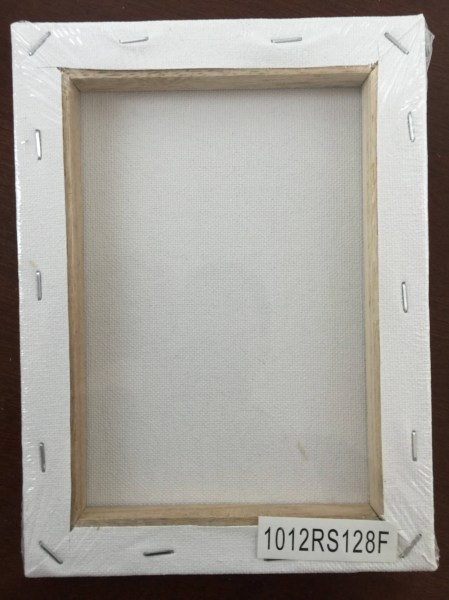 The paintings are REAL, stretched and stapled canvas, so the kids will have wall-worthy artwork when they finish.
Etch A Sketch Doodle Sketch:  The classic concept, but the knobs are replaced with a magnetic style to make it easier to use for kids.  It comes in fun colors and has a simple clearing mechanism instead of the shaking technique of old.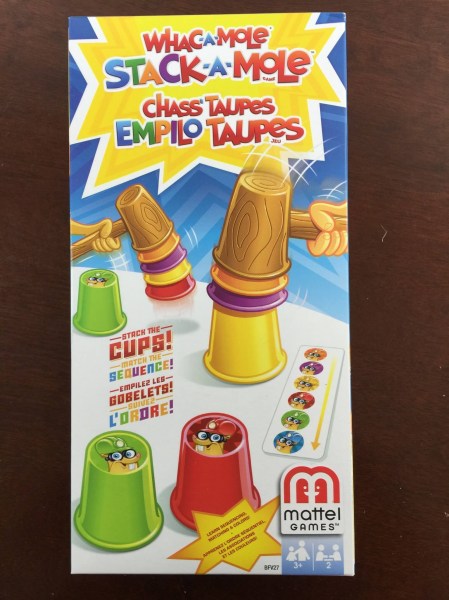 Mattel Stack-A-Mole:  This is fun and fast-paced.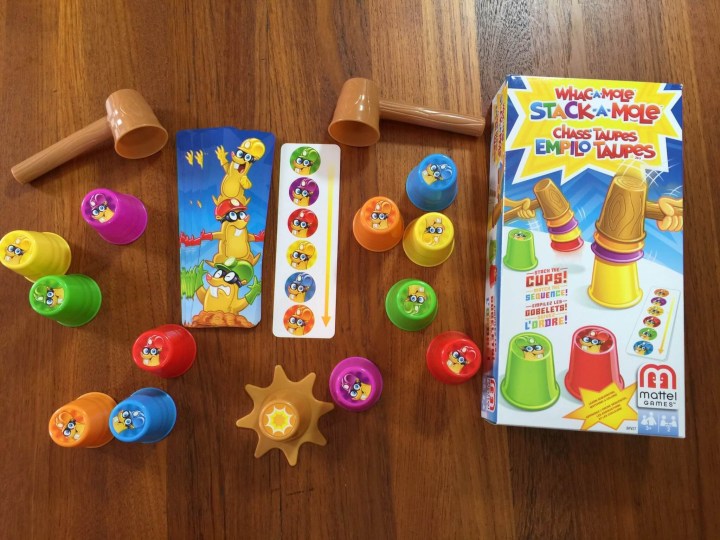 Everything in the game — it's made for two players, but you could easily play teams, as well.  We instituted a number of second delay to handicap the adult when going head-to-head with the kids.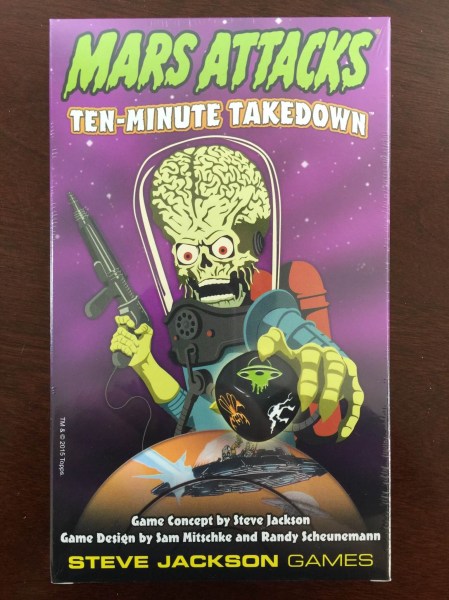 Mars Attacks Ten-Minute Takedown:  Based on the 1964 trading card set that inspired the cult movie.  You play as Martians and flick the die to move your saucer around and score.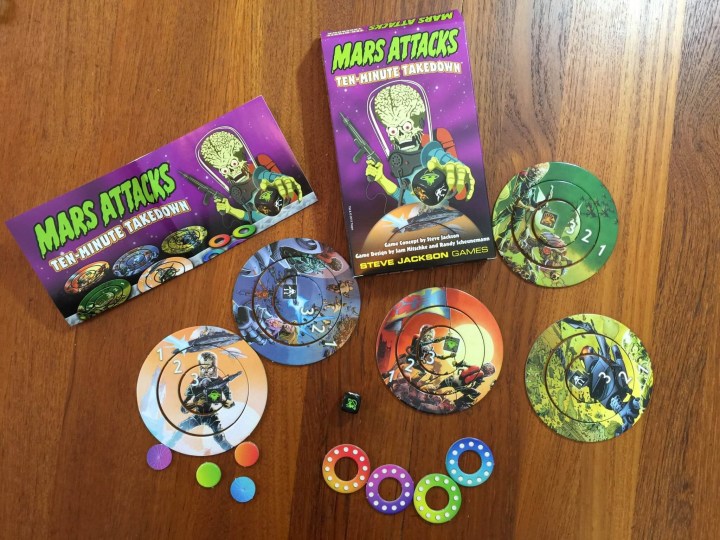 It is a simple game, but it requires some serious die flicking skills!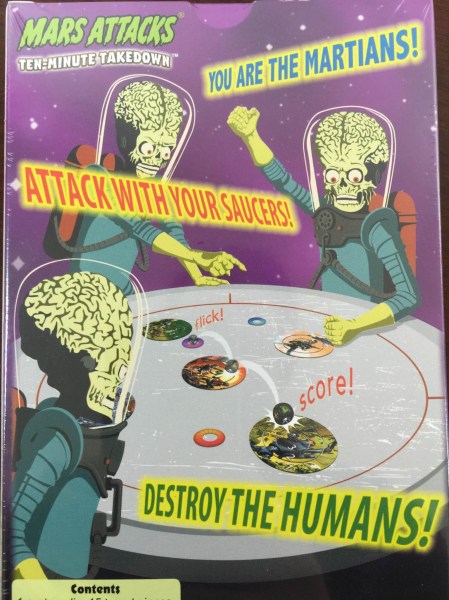 The back cover art about sums it up.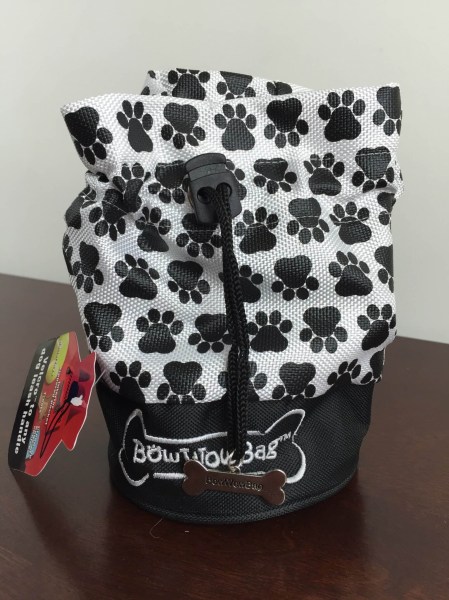 Bow Wow Bag:  Our pup needed something awesome, too!  This bag is made of sturdy nylon mesh and has  rigid circular bottom.  The top closes with a drawstring to turn it into a travel bag or to limit pooch's access to the contents.  The bag is fairly compact, as it attaches to the handle of any standard leash, allowing for hauling of your pup's essentials.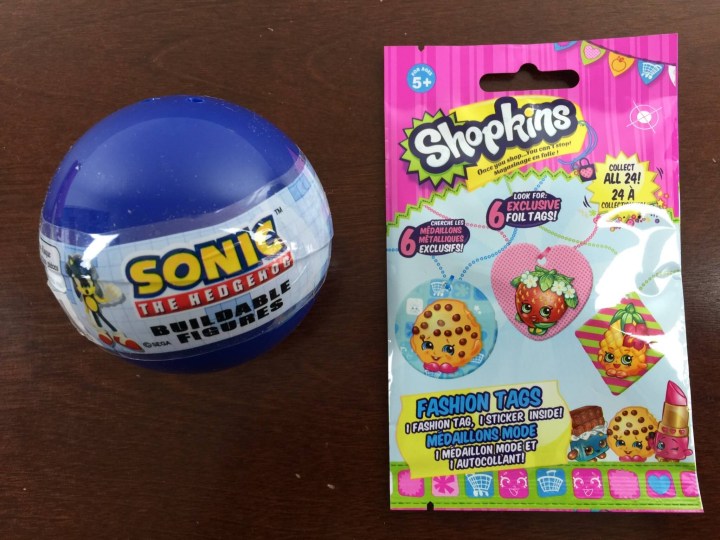 Sonic The Hedgehog Buildable Figures:  Assembled, this guy stands a couple inches high.  The arms and head attach via a peg and slot system.  The figure itself is bendable plastic and comes in a hard plastic shell.
Shopkins Fashion Tags:  Shopkins are little creatures with cute faces and bodies made of items you'd find in a grocery store.  This pack is Shopkins themed — it doesn't have the figures themselves.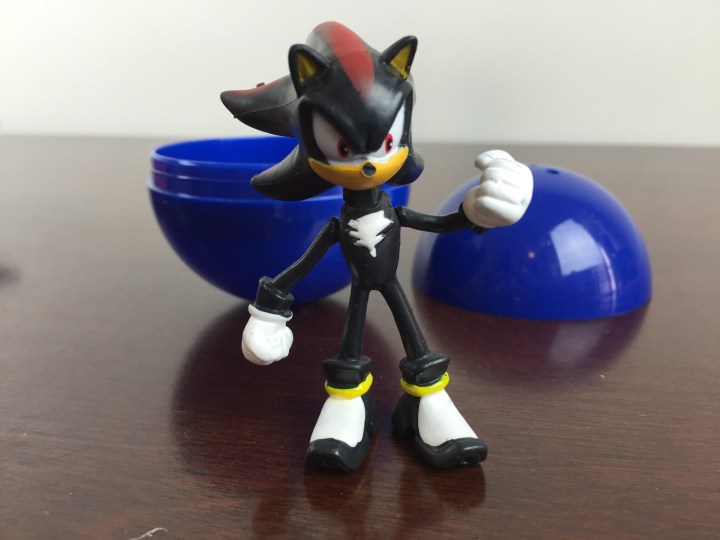 He only looks fast.
The Shopkins set includes a big sticker and a fashion tag (a coated dog tag in a fun shape, with a picture of  a Shopkin, and a beaded necklace.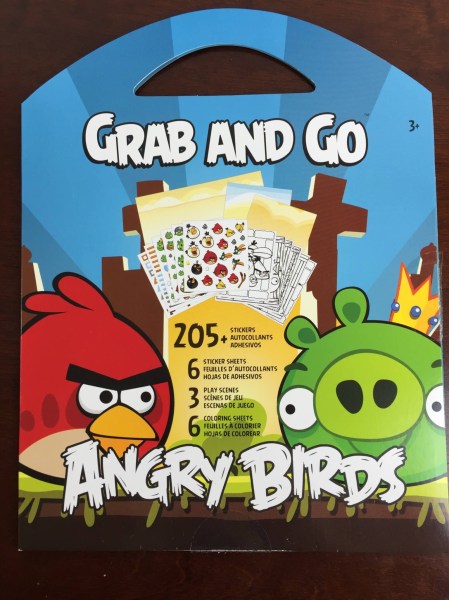 Grab and Go Angry Birds:  This fun kit is loaded with expressive stickers, and it has coloring sheets, as well.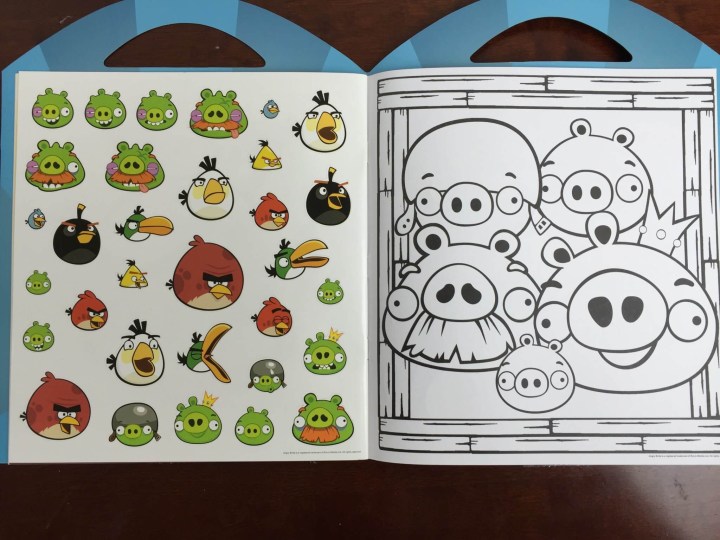 Some of the over 200 stickers in the book (three background sheets are provided to arrange stickers on), and one of six coloring pages.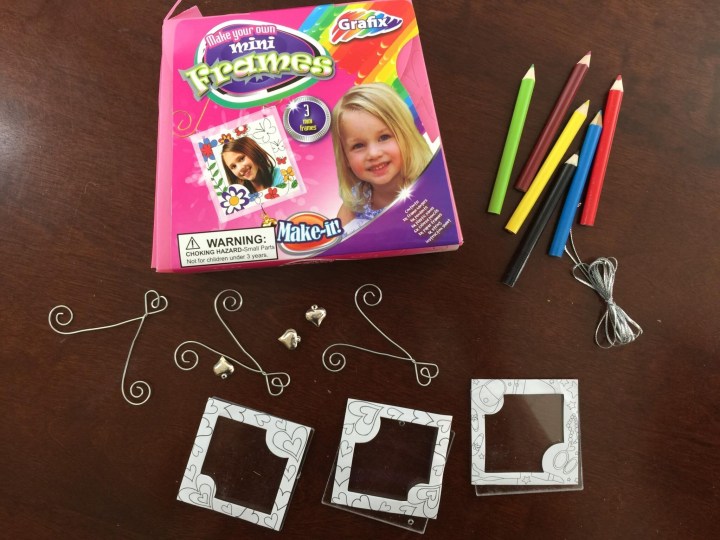 Grafix Mini Frames:  This simple kit has everything you need to prepare three custom mini frames for your favorite mini photos.  You use the provided pencils to color the paper frame insert, then assemble with decorative hanger and pendant heart.
Awesome Pack is, well, pretty awesome.  We love that it is tailored to our family, so everyone gets a special toy, game, or craft picked especially for them, and we also get a game for the whole family to play.  It is a great way to make sure you have some new fun activities for your next rainy weekend or family game night!
Visit Awesome Pack to subscribe or find out more!
The Subscription
:
Awesome Pack
The Description
: Awesome Family Fun time that is customizable to your family's size, ages and genders. There is a Board game in every pack! Every pack contains Awesome games and activities handpicked for each family to offer hours of fun! We also offer a pack for families without kids. We offer free shipping to the USA and to Canada.
The Price
: $44.99 per month