When I returned my last Rocks Bo xset I asked "got any kendra scott in rose gold or abalone?"And they totally delivered! Rocks Box is a jewelry rental subscription service – fill out a style profile and get 3 fabulous pieces of jewelry to try out and experiment with, and return when you're done and get your next set.  You can also keep the pieces you want to love forever at a 20% discount off retail.  Use promo code mommysplurgexoxo to get your first month free. I love this subscription because it's such a great way to try out new jewelry styles without overloading your collection or overspending. If you're wondering – they turn around boxes really fast, and you get your boxes even faster when you drop it in the mail and also leave feedback – they prep it for shipment right away after the feedback is left and the return tracking is scanned! I think I probably get a box every 4 or 5 days depending on what day of the week I return it.
Your jewelry items come in a neat little box tied with a bow! New color bow lately!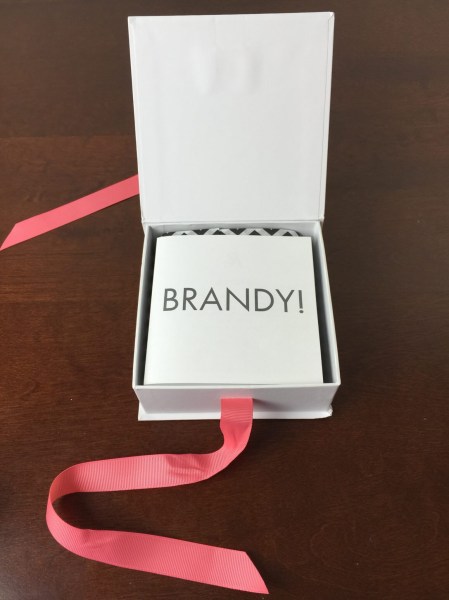 Rocks Box has a rewards program called "Shine Insider." You'll be granted $10 of Shine Spend every single month to keep the pieces you love. As always, return your Rocksbox pieces anytime and as often as you like or keep your favorites at 20% off retail. You can request pieces via the Wish List or on Instagram, it's really neat and I've received pieces that way! I make sure to update my wishlist every time I get a new box.

The information card has the retail price and your discounted price if you want to keep it!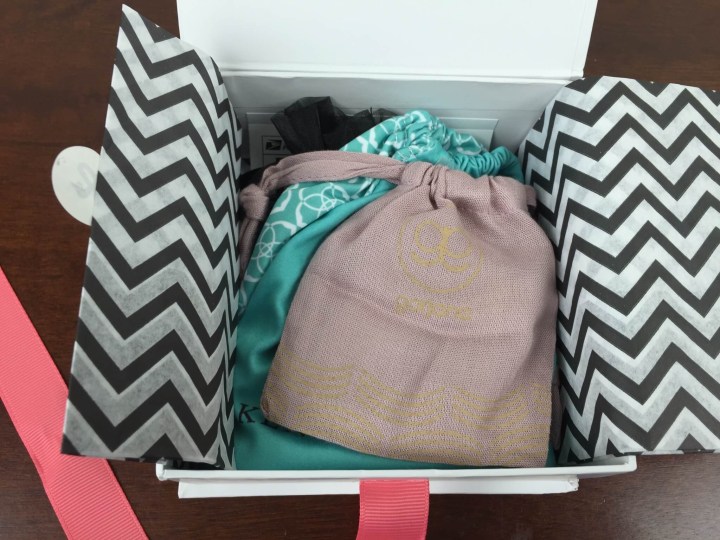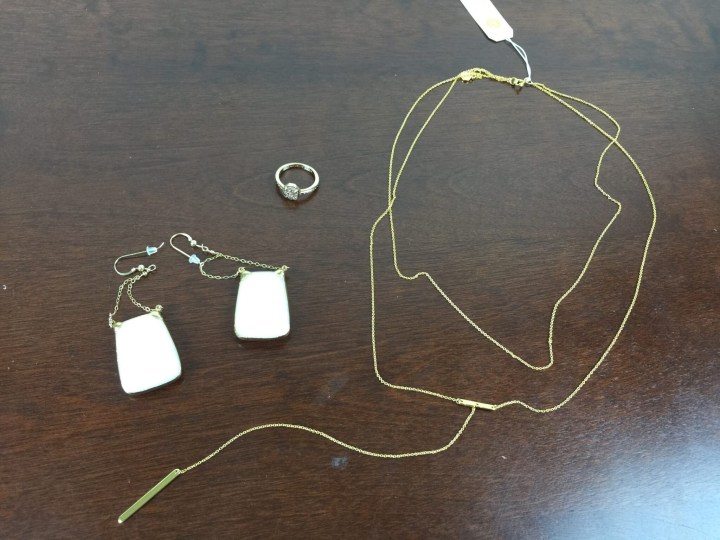 When I returned my last set I asked "got any kendra scott in rose gold or abalone?"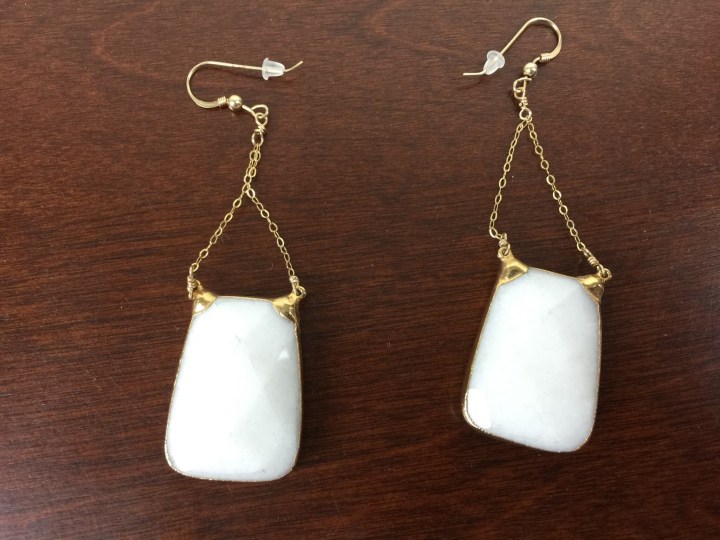 Robyn Rhodes Meg Earrings ($105/84) I peeked at my box before receiving it and these were MUCH larger than I had expected! See them next to the ring above. I wore them and they were chic, but really too big for me, so I only wore them once!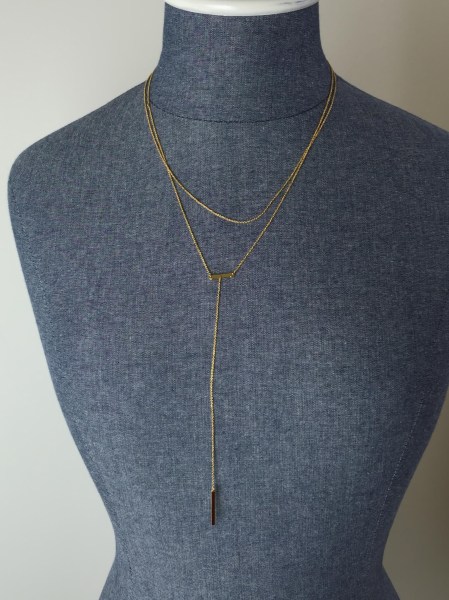 Gorjana Asher Lariat Necklace ($78/62) Eeek, lariats aren't my style at all. I find them distracting and they make me look pregnant. I rarely skip wearing a piece, but this one went right back!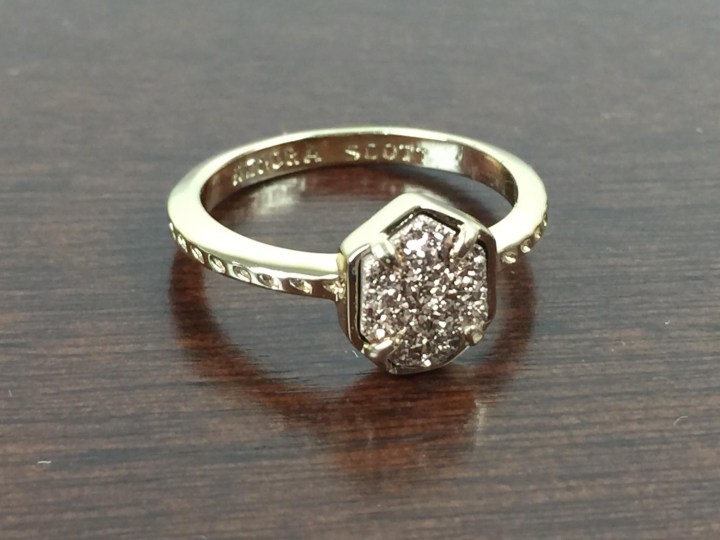 Kendra Scott Calvin Ring in Rose Gold Drusy ($65/52) SQUEE! I was so excited when I opened this one – I had asked offhand if they had any Rose Gold Kendra Scott, and my stylist sent me a gold ring with a Rose Gold Drusy! SHINE SPEND APPLIED! Yes I had to keep this sweet piece! I rarely wear rings, but this one is just perfect. I was totally thrilled with this one!
I absolutely love experimenting with new jewelry with my Rocks Box – and having a personal stylist to keep me supplied with fresh new looks all year round!
Visit Rocks Box to subscribe or to find out more, or check out all our RocksBox Reviews. You can get your first month of Rocks Box FREE with coupon code mommysplurgexoxo! You can also see more Jewelry Subscription Boxes or find other free and inexpensive subscription boxes.
The Subscription
: 
Rocks Box
The Description
: Unlimited jewelry rental subscription service. Take the style quiz and get 3 pieces in each shipment. Free shipping both ways, buy jewelry at 20% off!
The Price
: $19 per month