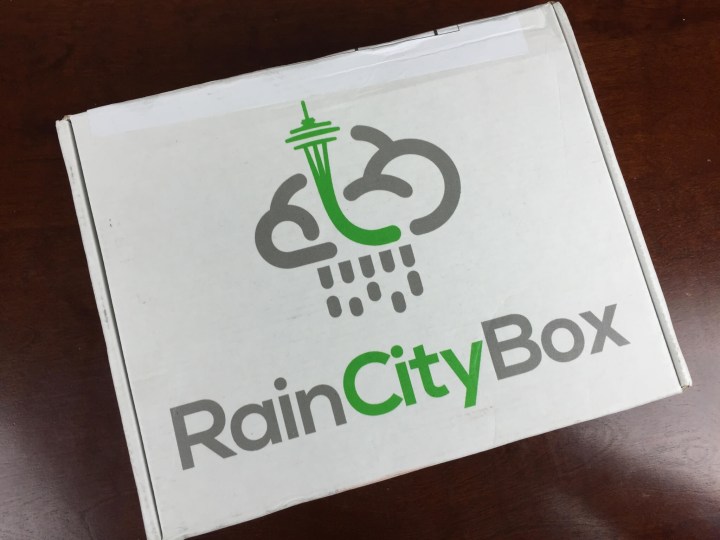 Rain City Box is a monthly subscription box bringing the best of the Pacific Northwest to fans of the region, wherever they may reside.  Every monthly box revolves around a theme and you'll get a carefully curated assortment of Pacific Northwest items celebrating that!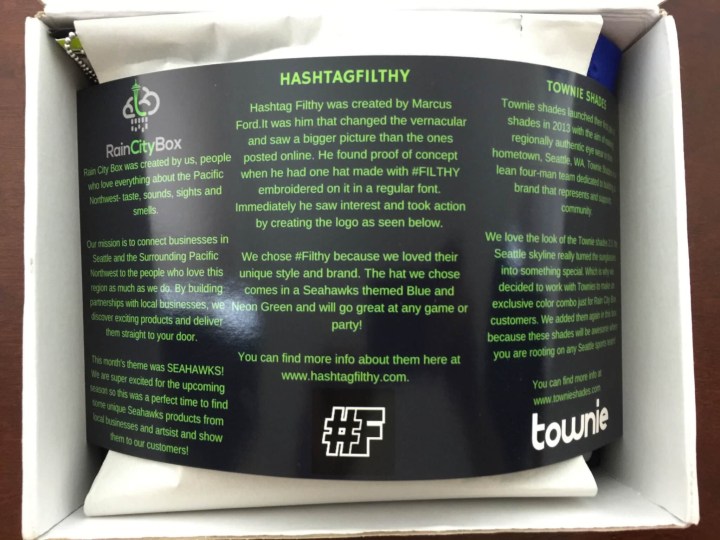 First glimpse inside.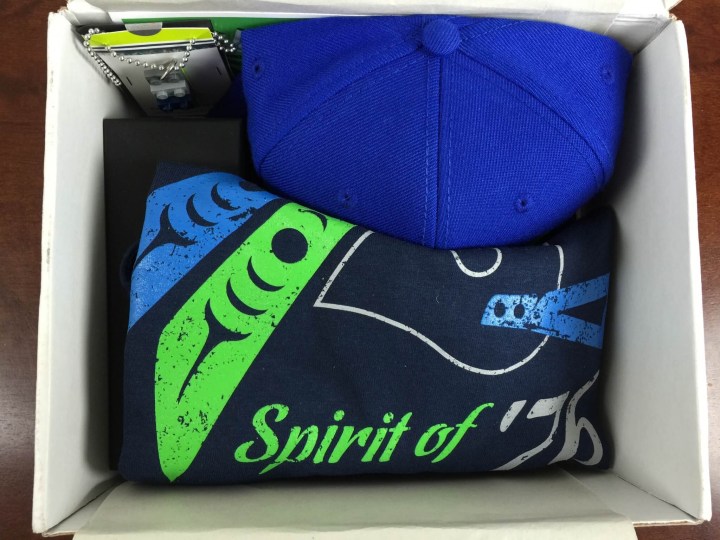 Inside the box — a couple high-value items on top.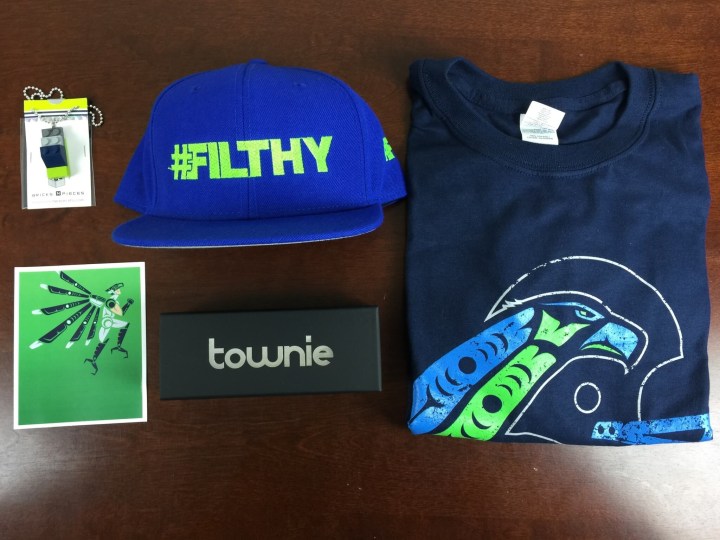 Everything in the box.  Basically, a whole outfit from the waist up.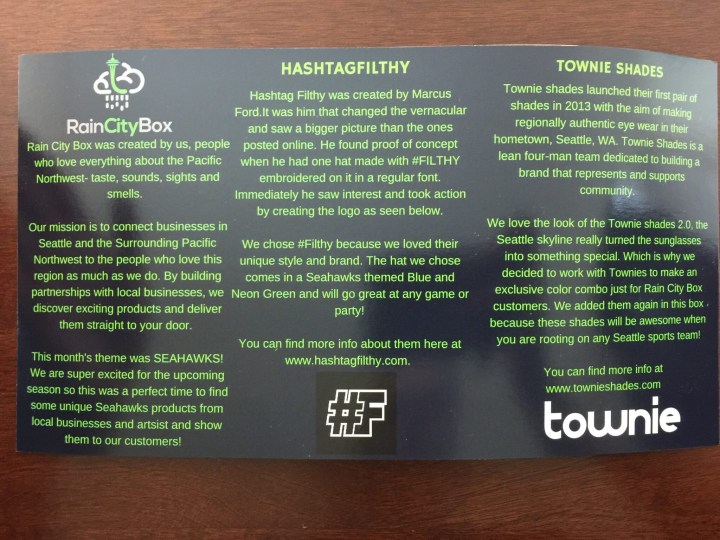 The info card describes the items and their significance to the culture of the region.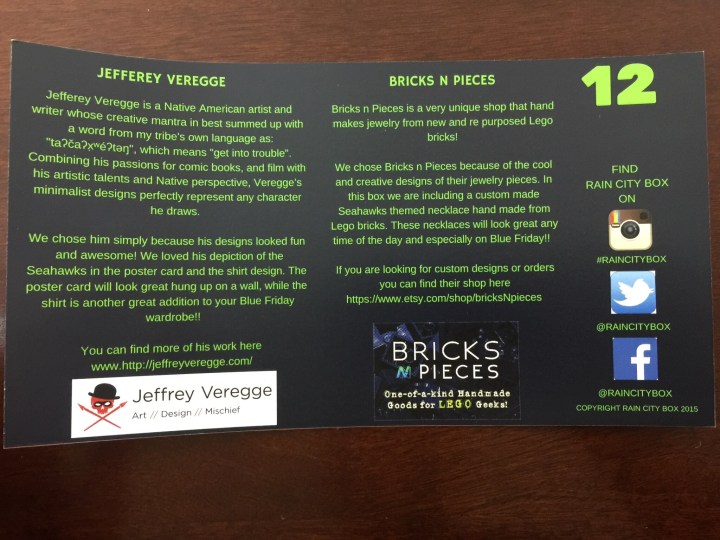 Still more on the back of the card.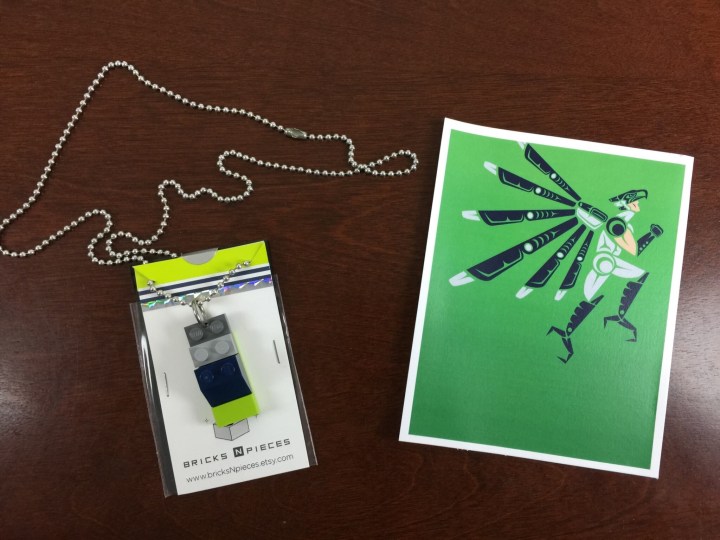 Bricks N Pieces necklace:  BNP uses repurposed LEGOs to craft interesting jewelry.  This is their tribute to the home team.
Jeffrey Veregge postcard: Pacific Northwest Native American imagery joins team spirit in this original postcard by Jeffrey Veregge.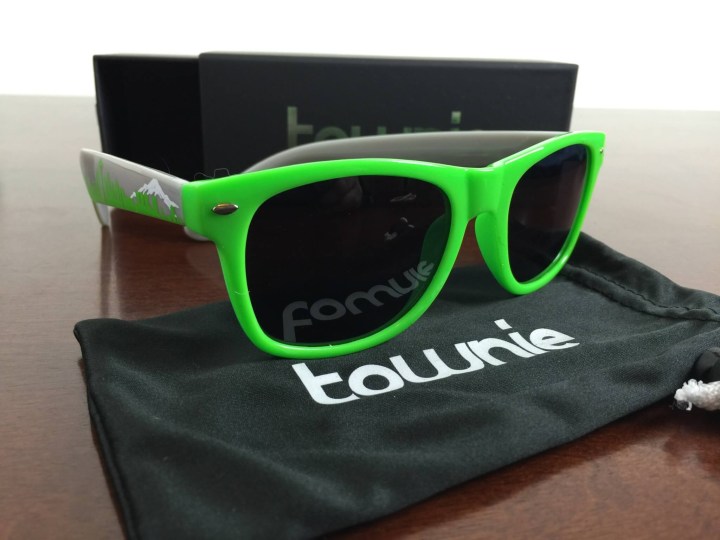 Townie sunglasses:  70's styling, 80's palate, and PacNW landscape combine in these exceedingly Seattle sunglasses.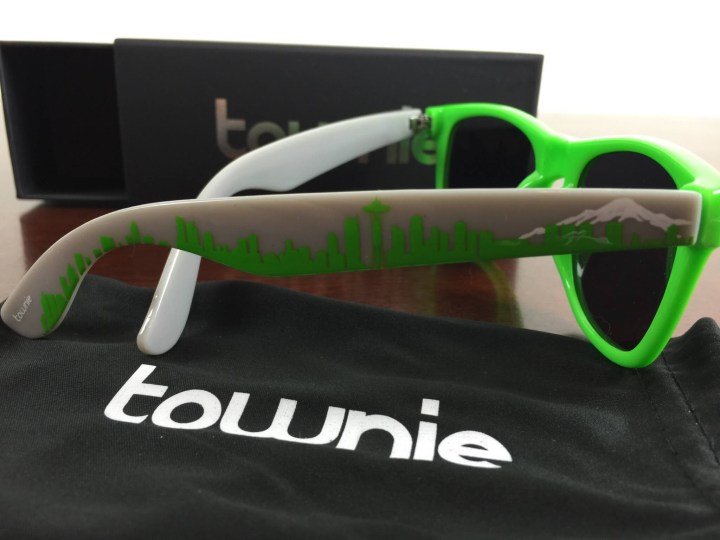 The Seattle skyline, including the space needle and Mount Rainier, grace the stem and temple of the glasses.
Hashtag Filthy Hat:  Marcus Ford took a hashtag and turned it into a fashion statement.  This eponymous hat embodies that statement.  This version has the trademark Seattle neon paired with a livelier blue than the team colors.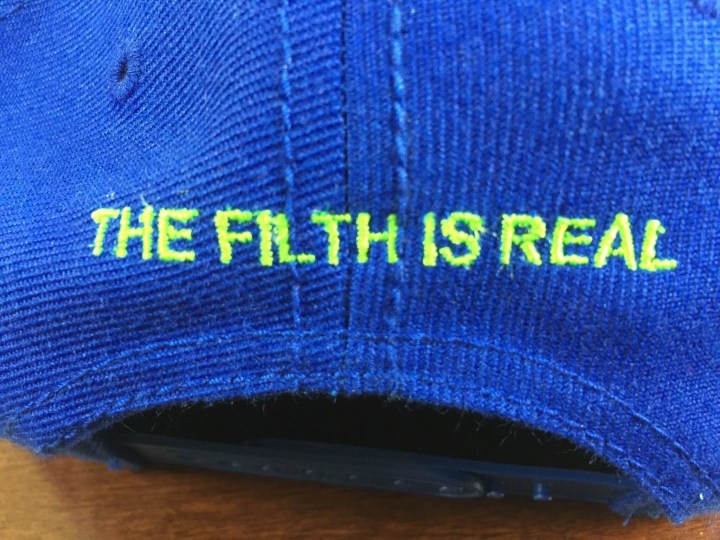 Back of the hat, featuring the common usage of the term Filthy, "The Filth is Real."
The TShirt features a "Spirit of '76" tribute to the Seattle Seahawks, referencing the year they first played an NFL game (though the team was announced and founded two years prior).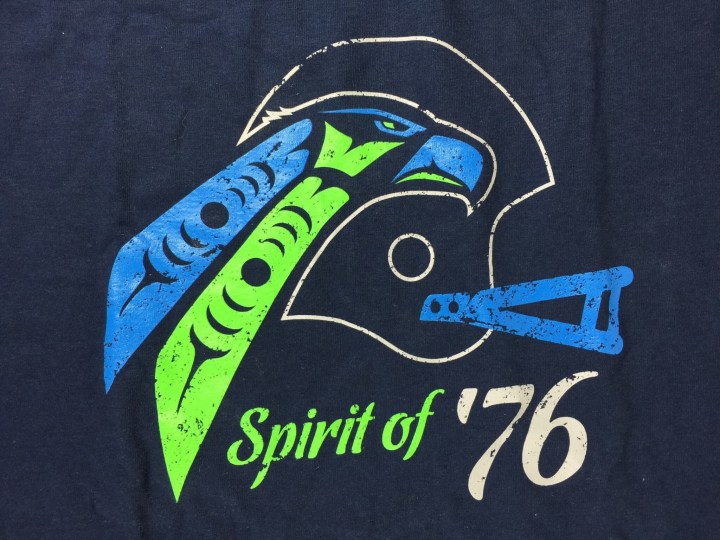 We have a friend that is a HUGE SeaHawks fan! He would absolutely love this entire box and we're going to send him the shirt as a surprise (fortunately he hasn't moved since grad school, time to move on dude!).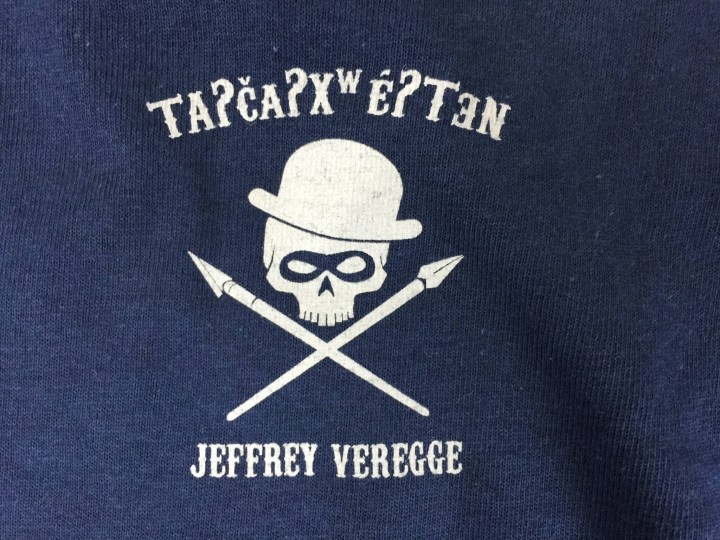 The back of the shirt has the Jeffrey Verge crest with his slogan (roughly translated:  "get into trouble").  It is a center of the shoulder decal, not the entire back.
This is a great box for a Seattle native or fan of the Seahawks, since all the items sported the team's colors.  This particular installment was really pinpoint focused on the team, so those looking for a broader perspective on Seattle may have been left a little wanting, but this month was advertised in advance as the SeaHawks tribute box. It was cool that they were able to pull that off while still having local trendsetters contribute to the box. The next month might be coffee, grunge, Boeing, Microsoft, etc. So much culture has emanated from Seattle that I am psyched to see what is in coming boxes! The theme for next month is Keeping It Warm and you can see previews of the items on their site – hurry to get the October box before it closes!
Visit Rain City Box to subscribe or find out more!
The Subscription
:
Rain City Box
The Description
: Rain City Box provides you with a monthly box of the hippest, most buzzworthy products from Seattle and the surrounding Pacific Northwest!
The Price
: $34.99 per month plus $6 shipping
The Coupon
: Save 10% off your first box!Use coupon code
HELLORCB10
. Expires 10-01-2015