Hawaii Snack Box is a monthly snack subscription full of Aloha and sends a taste of the Islands straight to your door! Every month this subscription delivers 5-7 snacks from Hawaii, plus a little culture on the side!
The box is carefully packed with snacks that represent Hawaii tastes and culture.  Everything is either made in the islands or popular there.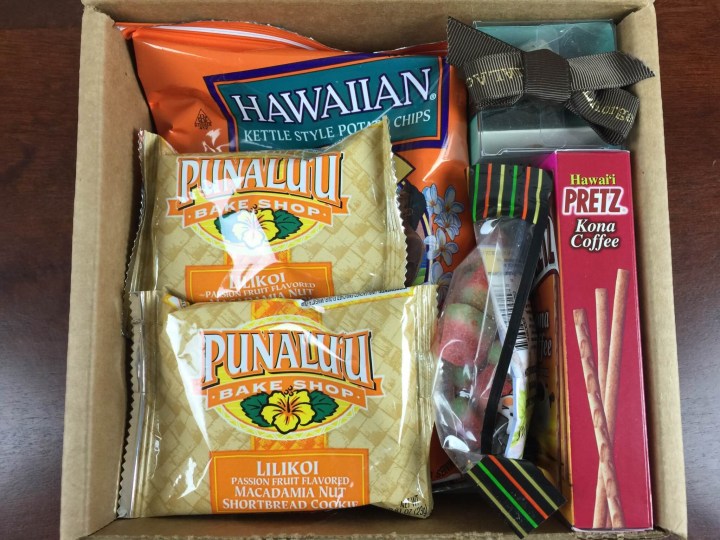 The box is small, but the entire space is filled with treats!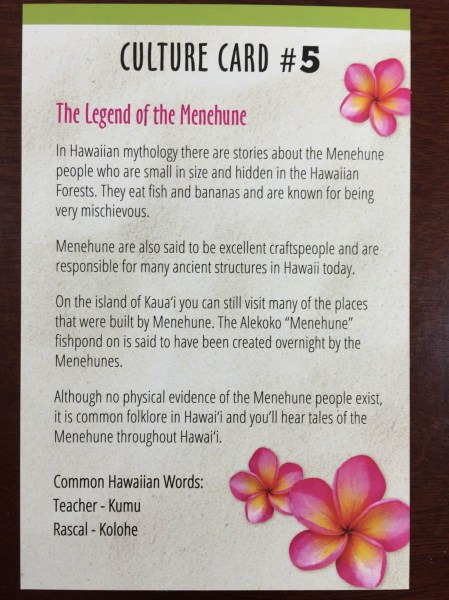 Hawaii snack box comes with a fun culture card, which is a great way to learn some fun facts about our 50th state and its unique culture.

The information card gives the details on the items, and even more flavor.  The snacks are not only Hawaiian-made, but they are often emblematic of Hawaiian culinary tradition, using treasured Hawaiian ingredients, like macadamia nuts, kona coffee, coconut, pineapple, taro, and other island staples.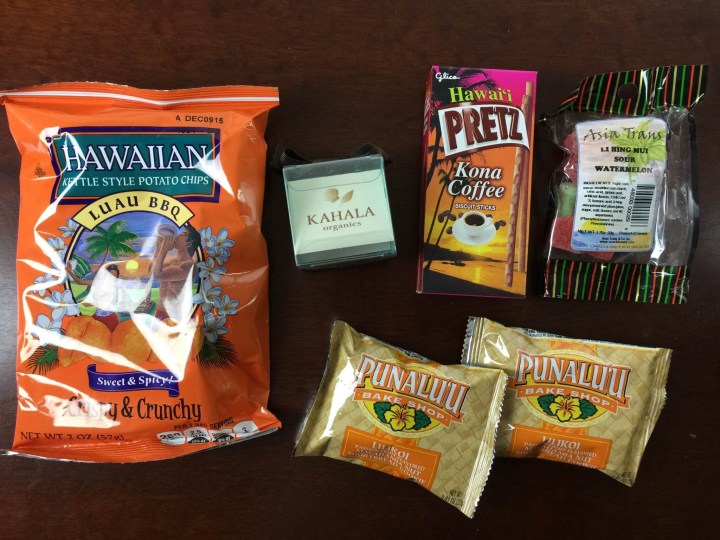 Everything in the September box!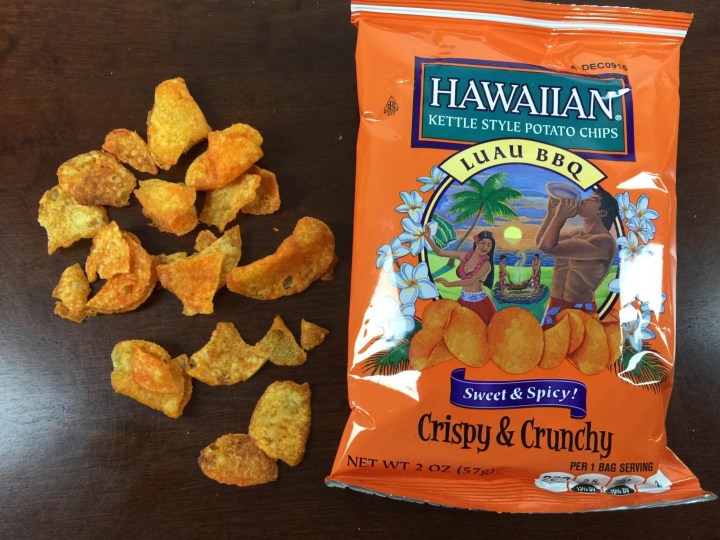 Hawaiian Kettle Style Potato Chips:  When kettle chips first became popular on the mainland, they were often called Hawaiian-style, because they borrowed the kettle method perfected on the islands.  Very crunchy, with a sweet, tangy BBQ seasoning.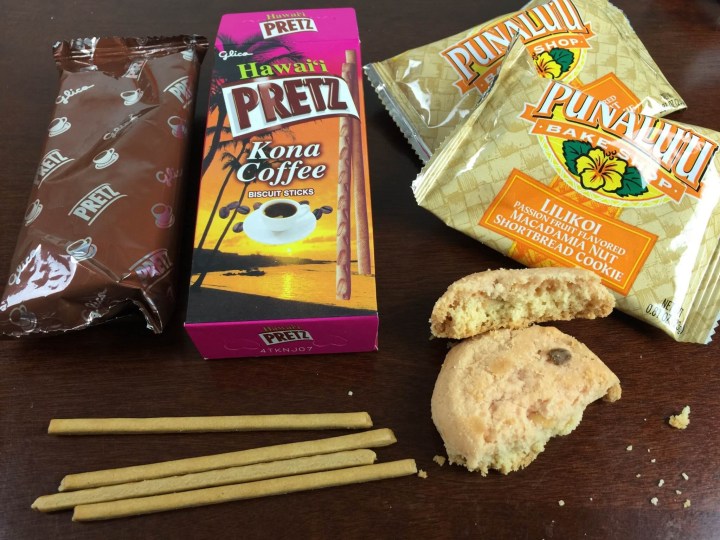 Glico Hawai'i Pretz:  The real kona coffee flavor is bold and rich, and it gives these crunchy sticks a slightly greenish brown hue.  Very tasty, they are not fully pretzel-flavored, with a hybrid pretzel and tea biscuit taste.
Punaluu Bake Shop Lilikoi:  Passionfruit juice and macadamia nuts give this buttery shortbread a sweet, tropical flavor.  The Punaluu cookies are not as intensely fruit-infused as those from rivals Kuaui Kookie, featured in a previous Hawaii Snack Box, so they have a more traditional shortbread texture and taste profile.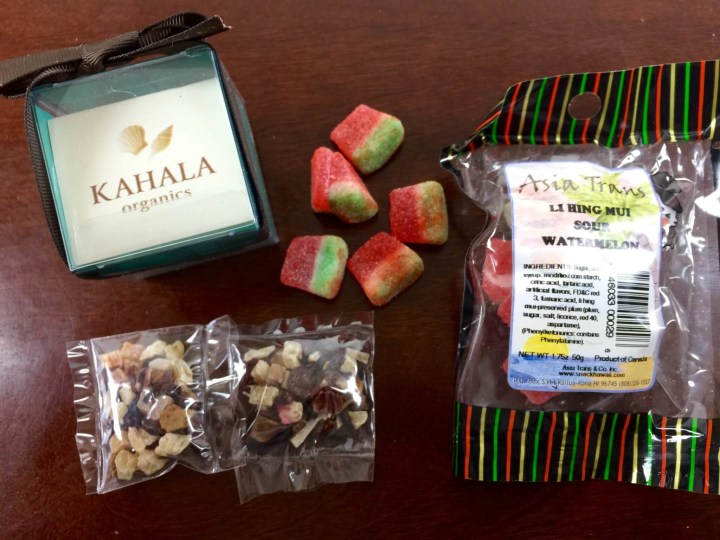 Kahala Organics fruit tea:  This "tea" is a blend of dried, tropical fruits. Just fruit, no tea!  Use it to brew a batch of tasty tea, then eat the fruit!
Asia Trans Li Hing Mui Sour Watermelon:  Li Hing Mui is a traditional Chinese ingredient made from powdered dried, salted plums.  It has a tangy, sour taste that complements the sweet sugary watermelon candies and is popular with Hawaiians. And me!
We like Hawaii Snack Box a lot.  Many of Hawaii's hidden food gems rely heavily on tourists purchasing while in Hawaii, and Hawaii Snack Box brings these great snacks right to our home.  The $5 coupon makes it a pretty good deal for the first box, and the quality of the selections (and rarity on the mainland) make it worth staying onboard.
Visit Hawaii Snack Box to subscribe or find out more.
The Subscription
:
Hawaii Snack Box
The Description
: A monthly box that lets you sample local Hawaiian treats every month while receiving a taste of the culture, along with a fun word, phrase or recipe that teaches you about Hawaii.
The Price
: $19.95 per month
The Coupon
: Use code
HELLO
for $5 off your first box!