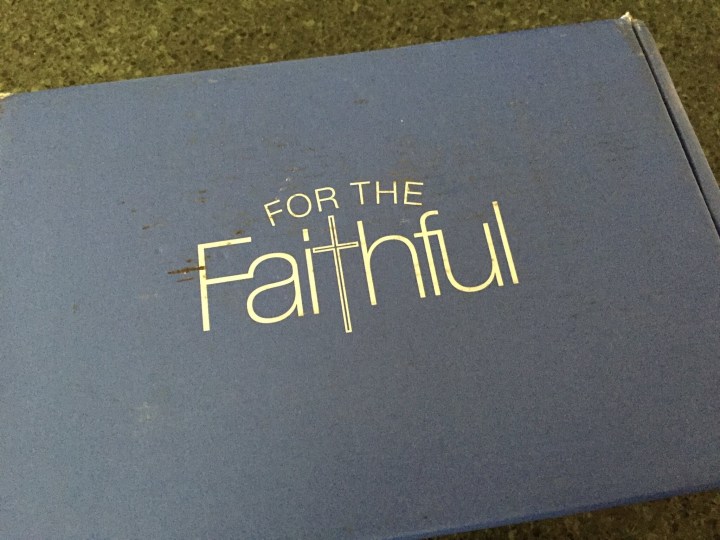 For the Faithful is a monthly subscription box full of Christian products delivered right to your door. You may receive items like books, DVDs, items for the house (or even garden), something brilliantly inspirational, or things for the kids.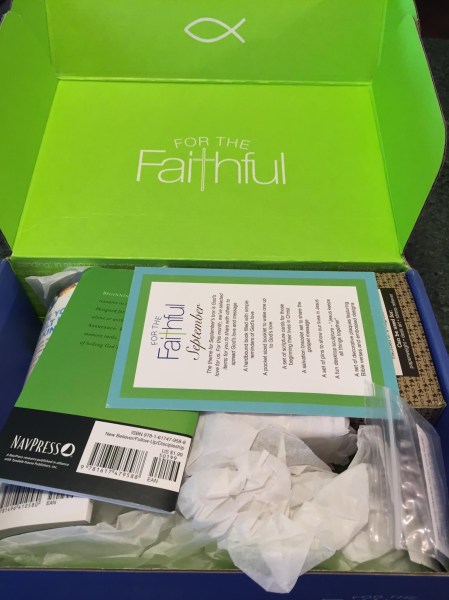 The Theme for September's box is God's love for us. For this month, we've selected items for you to share with others to spread God's love and message.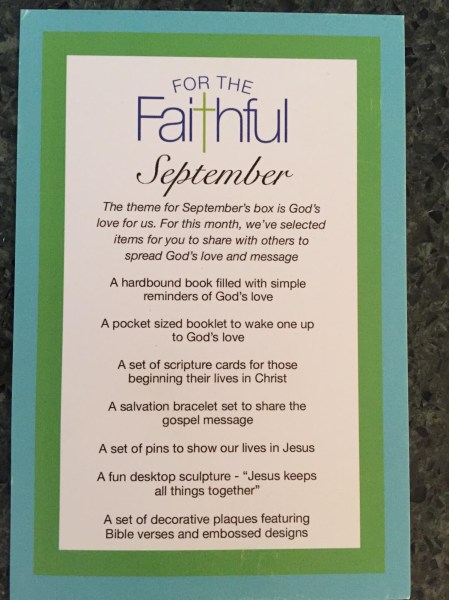 The information card lets you know what's in the box and what the item is for.
Everything in the September 2015 For the Faithful Box.
The bracelet is a nice small craft and reminder of Christ's love for us.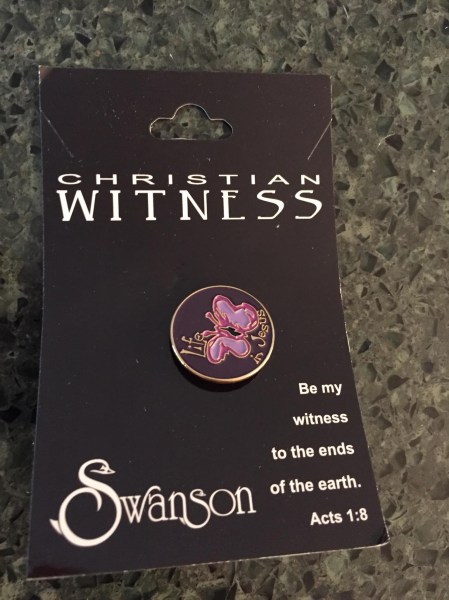 Two pins were sent, one for the Legend of the Dogwood and one for Christian Witness to show our lives in Jesus.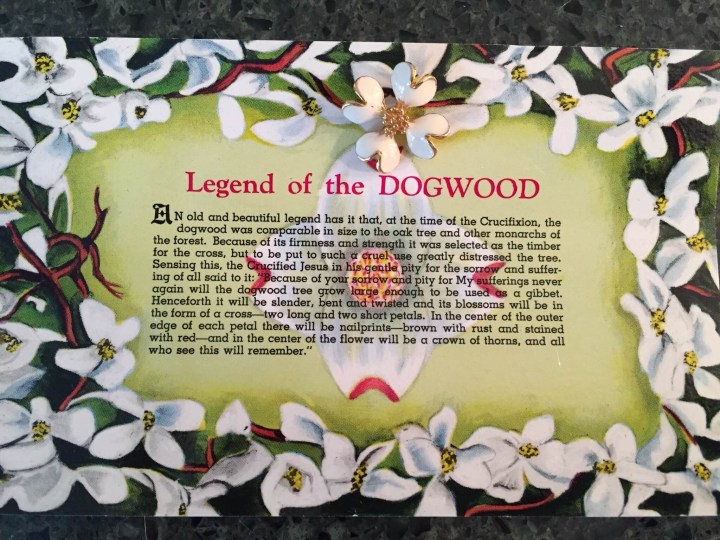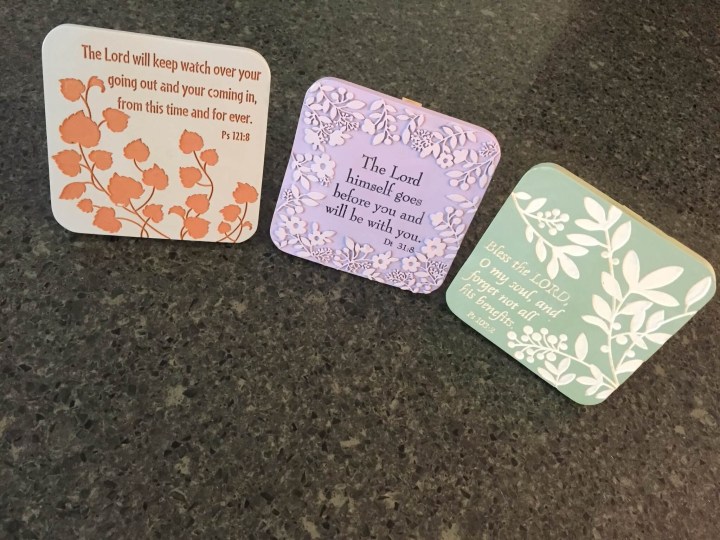 The 3 plaques are quite nicely made, and have an attractive and modern style too. These will go in pretty much any modern decor and are really quite lovely.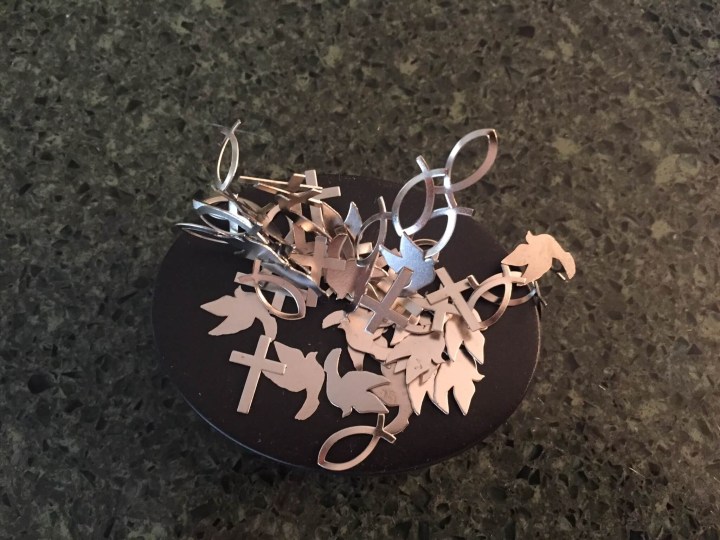 Did you notice the "Jesus keeps all things together" magnet toy? (It has that phrase on the base.)  I LOVE those things, I can play with them for quite a while.
If you look at the little green book, Beginning with Christ, it just looks like a little book but it has perforated cards the size of small business cards that can be kept in your wallet, purse or given out.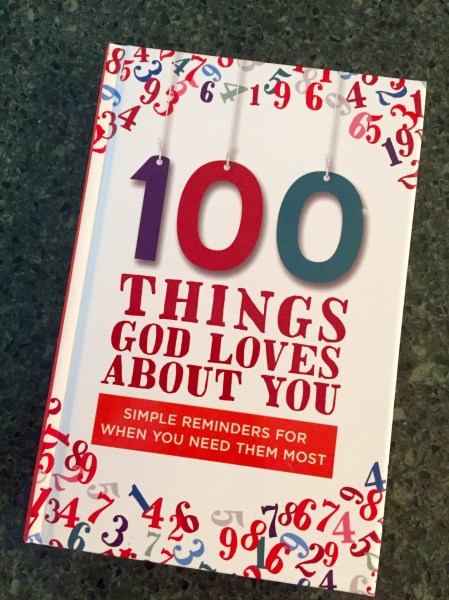 The  100 Things God Loves About You is a bright and cheery book all the way through.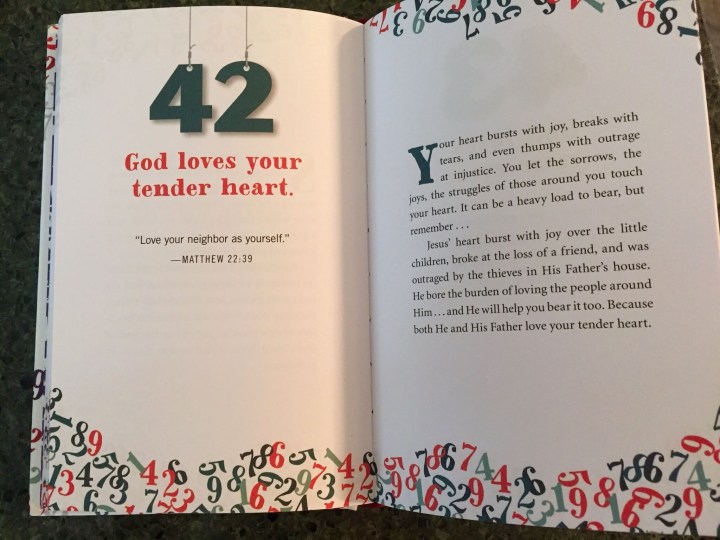 The September theme is God's love for us and the items were selected for us to share with others to spread God's love and message.  I'll be doing just that.
Visit For the Faithful to subscribe or find out more. Use coupon code hello$ave to save $5 off your first box.
The Subscription
: 
For the Faithful
The Description
: For the Faithful is the monthly subscription box for today's Christian family. Each month, we hand-curate a gift box filled with great Christian and family friendly products from world-class brands and deliver it right to your doorstep
The Price
: $21.99