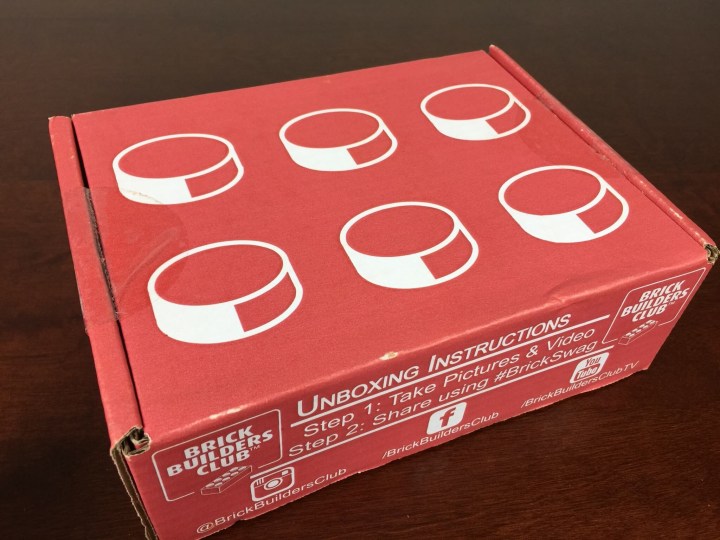 Brick Swag by Brick Builders Club is a monthly subscription box for fans of LEGOs and other studded brick building systems.  Each box comes with brick-related swag, including an exclusive build pack.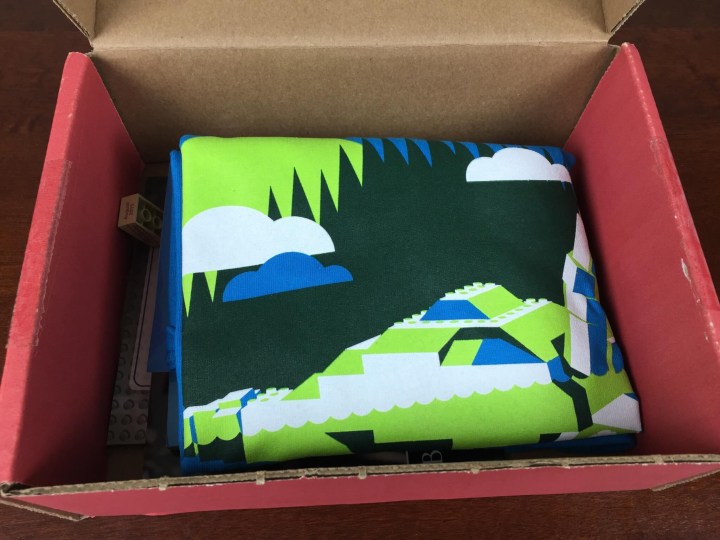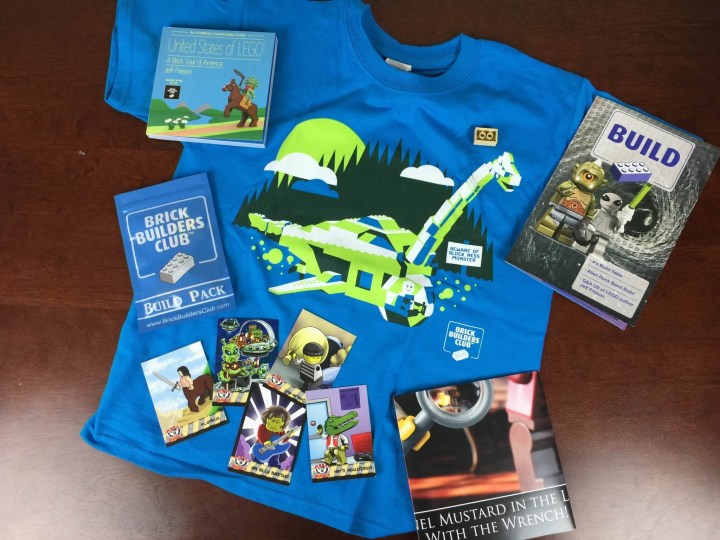 Everything in the box.  With the exception of the Build Pack, all items are brick-themed, rather than actual bricks or brick accessories.  This is a brick fan's box, not a brick supply box.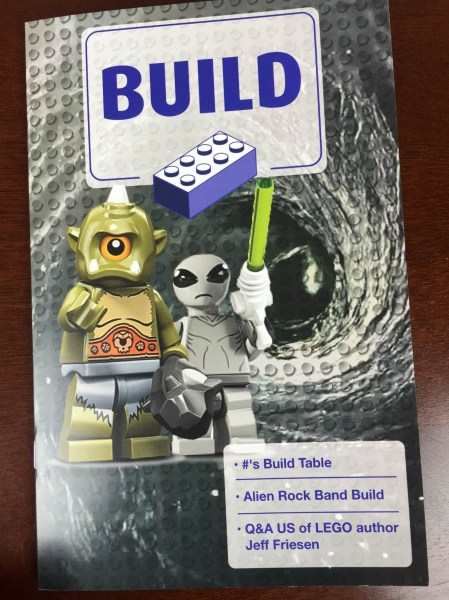 Each box comes with BUILD magazine, a short glossy booklet with several single or double page features, like the Build Table, where fans submit pics of their creations.

One page of BUILD lists the the contents of the box.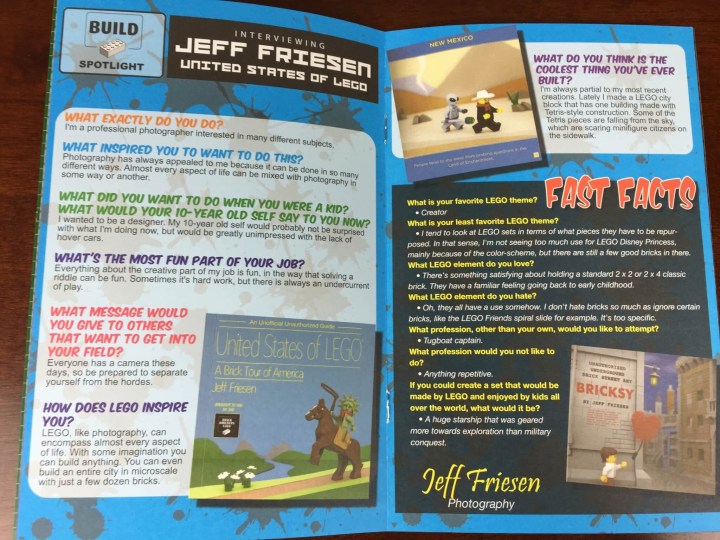 This month's BUILD Spotlight was an interview with Jeff Freisen, the author/photographer of United States of LEGO (and major LEGO fan).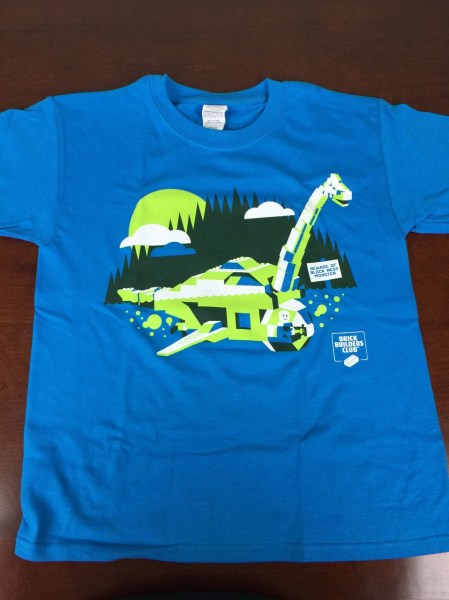 BlockNess Monster Shirt ($15) The Tee Shirt sports a graphic of the "Block Ness Monster," who, apparently, is actually a submarine.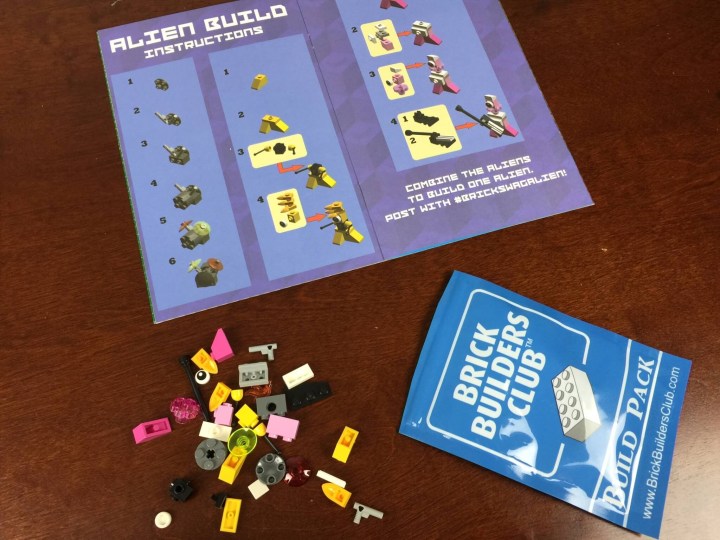 Alien Build Exclusive Build Pack: The Build Pack comes with all the pieces needed for the featured build — they even threw in a little tongue of flame to embellish it!
This one was an alien band with drummer, drum kit, and guitarist (with his axe, of course).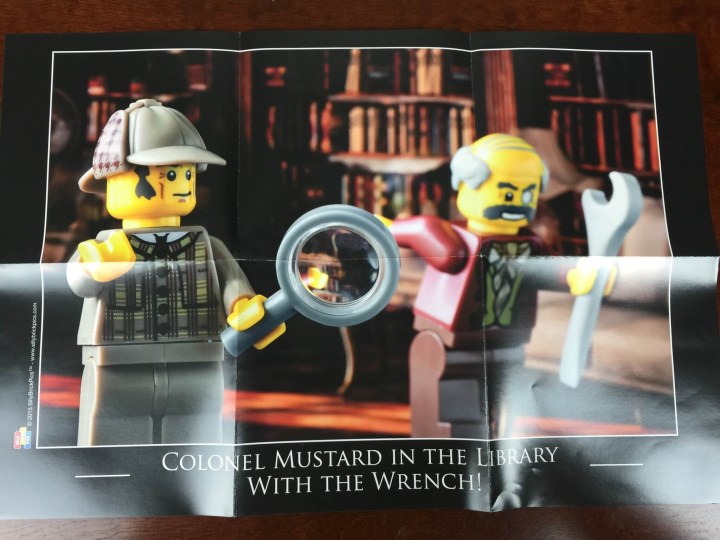 "Get a Clue" poster ($3?)  I'm not a big fan of folded posters, but it's cute nonetheless and I don't think a child would mind a folded poster.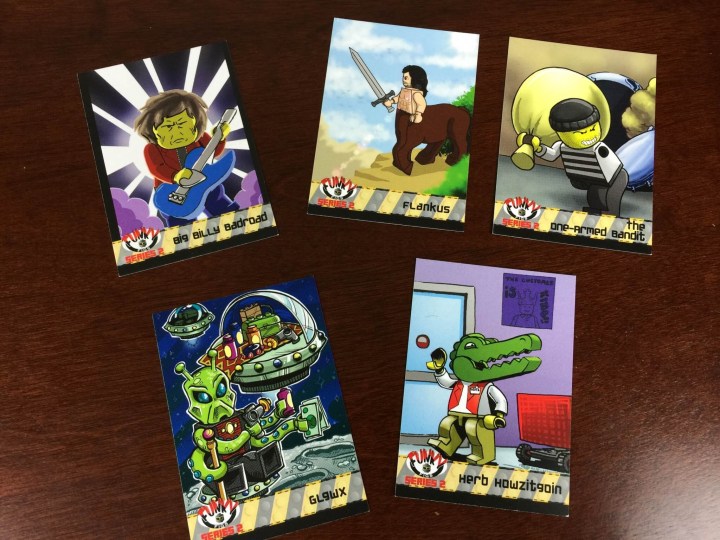 Funky Series 2 Collector Cards: You also get five cards with LEGO-esque characters inspired by block people from various sets.
The back of the card, with some rumination about the character.  Also pictured is the Brick Builders Club brick that comes in each box.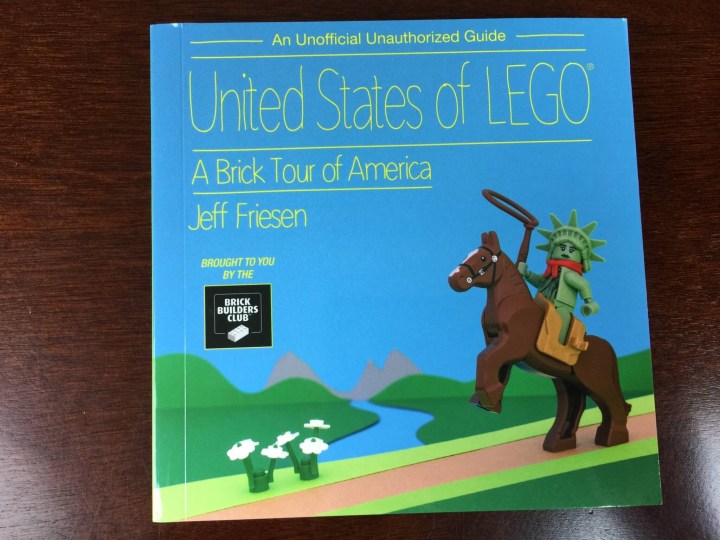 The featured item is the brick fan book, United States of LEGO:  A Brick Tour of America, by Jeff Friesen.   This is an exclusive edition of this book (we're not sure if the contents vary or if it's just a special cover).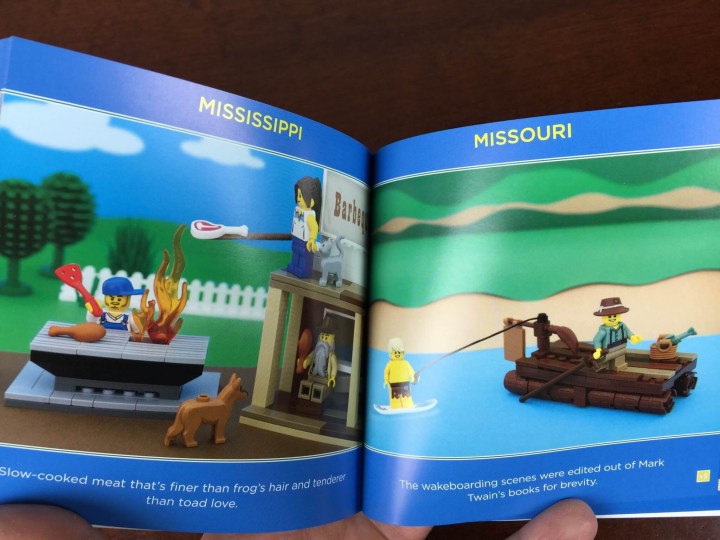 The essence of each state is captured in a single captioned LEGO scenario.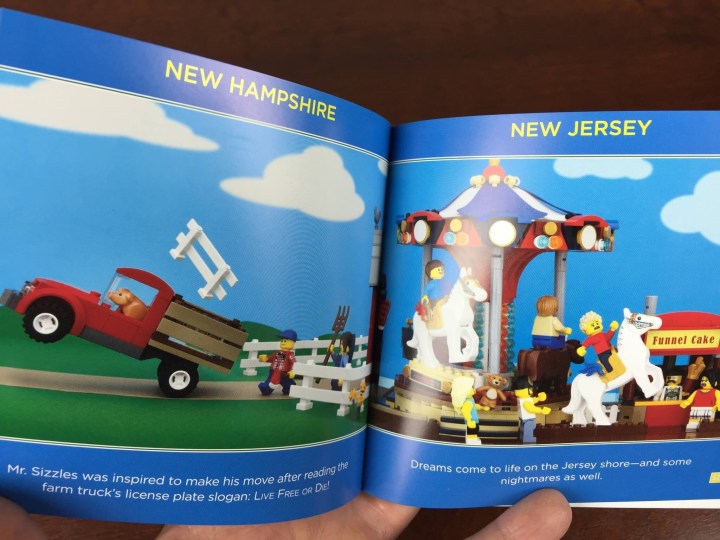 Of the growing number of (unofficial) LEGO fan boxes, Brick Builders Club is the lifestyle box, weighing heavily toward LEGO-themed merchandise, rather than actual LEGOs or third-party kits.  At $34 (including shipping), it is in the middle of the pack price-wise. This box is perfect for a LEGO fan that prefers to purchase their own sets but still wants swag and other fun gear (just like a box for gamers – you buy the games, the box sends the swag).
Visit the Hello Subscription channel on YouTube to see the video and stay tuned for one comparing the major LEGO fan subscriptions.
Visit Brick Builders Club to subscribe or find out more!
The Subscription
:
Brick Swag by Brick Builders Club
The Description
: Brickswag is a monthly subscription service for Lego Fans. Each box includes items such as t-shirts, trading cards, parts packs, master techniques and more.
The Price
: $34 per month