I got a cute and fun nightgown from Adore Me in September! Adore Me is a monthly clothing subscription box focusing on lingerie, "sleep wear" and other intimates. It is a boutique subscription so you'll select an "outfit" or choose to skip during the first few days of the month. If you want to check them out you can get your first outfit for $15 off – $24.95 total! FYI, I can't really call them "sleepwear" and "outfits" with a straight face. They're sexy time clothes for the most part – but they also offer great cozy robes and swimwear too! I'm going to pick up a suit next month!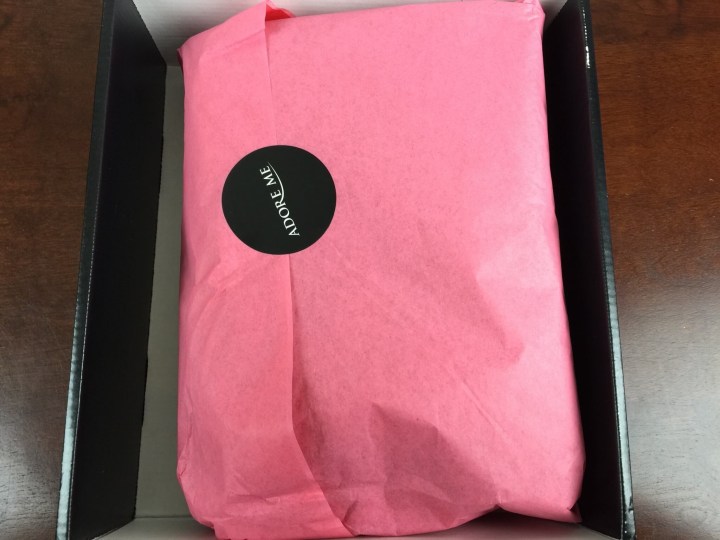 The presentation of this box makes a nice gift, too!
The card that comes in the box details the VIP info. I seem to get one every time! As a VIP member you'll get any Adore Me set for $10 off plus you'll earn every 6th set free.  Adore Me offers an extensive selection of extended sizes and plus-sizes so there's something for most women.  They also have frequent coupon deals.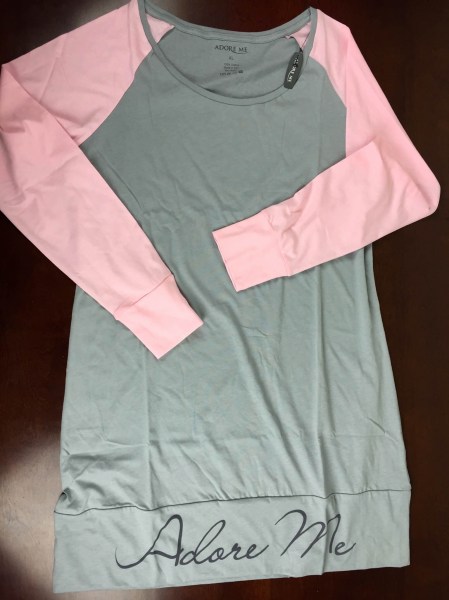 Gray Sally Sleepshirt ($39.95, $49.95 for non-members) I love this cute and cozy nightgown! While Adore Me has lots of fun racy options, this style is more me but the "adore me" on the bottom keeps it a bit saucy (it's written on both sides).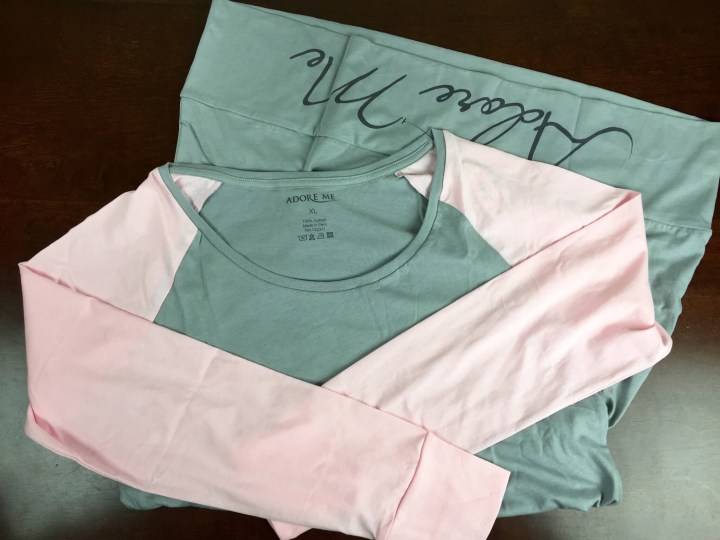 I like oversized nightgowns and sized up and I was relatively happy with that but I wouldn't say it was necessary at all, and that this item was true to size. I was also impressed with the banding at the neckline to keep the ribbing flat and non-scratchy.  This is a great fall casual nightgown! I was happy with the style, fabric, and construction, and of course it was super easy to pick out. I recommend this subscription if you are looking to test out some new styles of intimates without a lot of hassle. 
Oh and my box came with a freebie – they often offer them right on the site.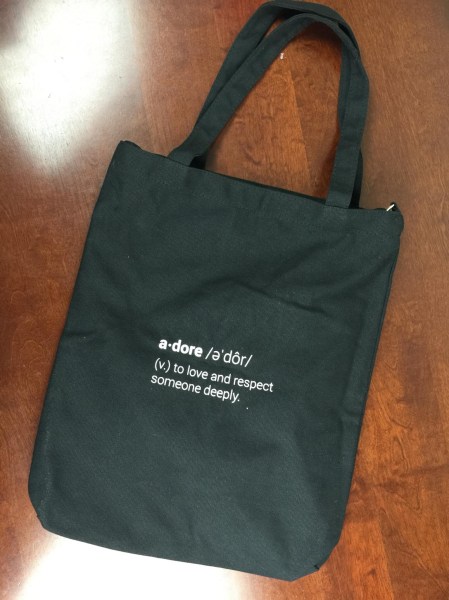 This is actually one of the nicest tote bags I have ever received in a box and I was extremely pleasantly surprised by the quality – it's super sturdy! Current subscribers can use the coupons and this is one of the things I love about this subscription!
FYI – Adore me has tons of Halloween gear available now. If your costume tastes fall on the flirty side of things, definitely check out what they've got!
Visit Adore Me to find out more or to subscribe.  Get your first set for $25 when you use this link to sign up.
The Subscription
:
Adore Me
The Description
: Sexy & sultry lingerie subscription! Choose from various bra & panty sets or sexy sleepwear. Extended sizes – plus and cup sizes.
The Price
: $39.95 per month
The Coupon
: Get your first set for $25 when you 
use this link to sign up
.