Wine Awesomeness is a wine club that's sort of like a subscription box  – the wines are really well curated around a cool theme. We had been subscribing to the 3 bottle box but just upgraded to the six bottle box. WOOHOO!  Every month you'll get themed, wine-fueled adventure complete with 3 excellent wines and "The Back Label" mini-mag!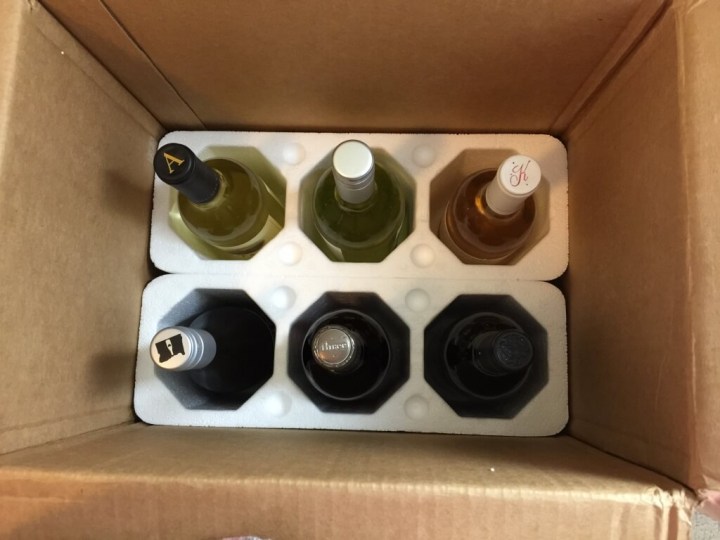 You'll get 3 (or 6, depending on your choice) wines every month or every quarter, depending on how often you'd like to receive it. The 3 bottle box costs $45, and the 6 bottle box is $75. The six bottle box doesn't ship in the rad Wine Awesomeness boxes. Guess that's where the savings went!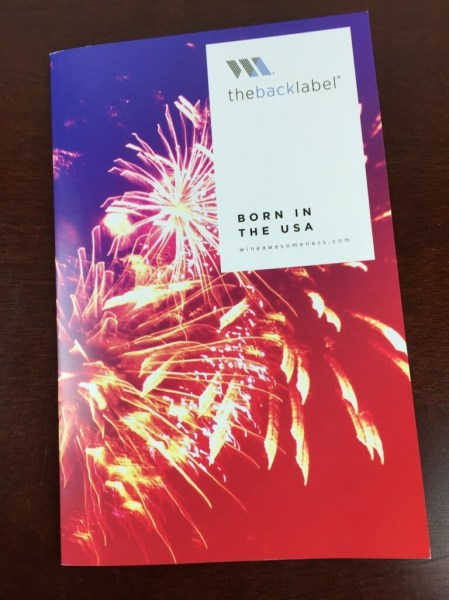 The July  Wine Awesomeness theme was Born in the USA.  Every month you don't just get 3 "really good" bottles of wine, you got 3 really good bottles curated around a specific theme along with an introduction to the theme, very readable educational materials about all the grapes in this region or the theme, and page by page introductions to each wine.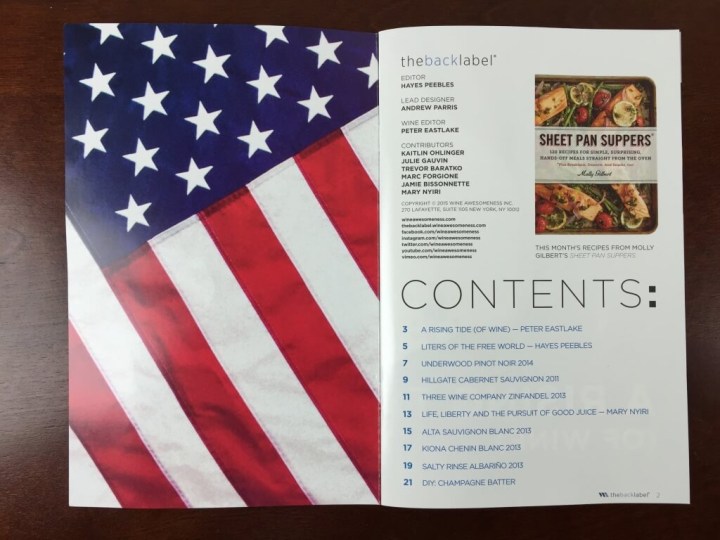 This is such a great, accessible mini-mag. This is my favorite wine subscription because of the theme and the magazine (and the great wine!). The Wine Editor's letter noted the rising tide of wine lovers in America! Including moi.
This is the White Wine box (which also includes sparkling and rosé, which I think is a fantastic feature of WA in particular). I am such a fan that I upgraded my box starting with next month to a 6 bottle mixed box. Because, um, that way I'll be able to report thoroughly on the quality of this wine.
Each wine information page includes the following:
Wine Name
Grape
Location
What you should do while drinking this wine (many tongue in cheek)
What to eat with the wine
What to listen to while you drink the wine
A cool chart showing a visual on the Acid, Body, Tannin, and Fruit of the wine (this is new!)
Wine Bouquet
Tasting Notes
Description
The recipes appear facing the wines, which you can make to eat with, or use to guide your selections. We usually pick whatever is closest to what we're already eating!
Not only was this super informational, it helps you learn about wine in a really low key way.
July Wine Awesomeness: Whites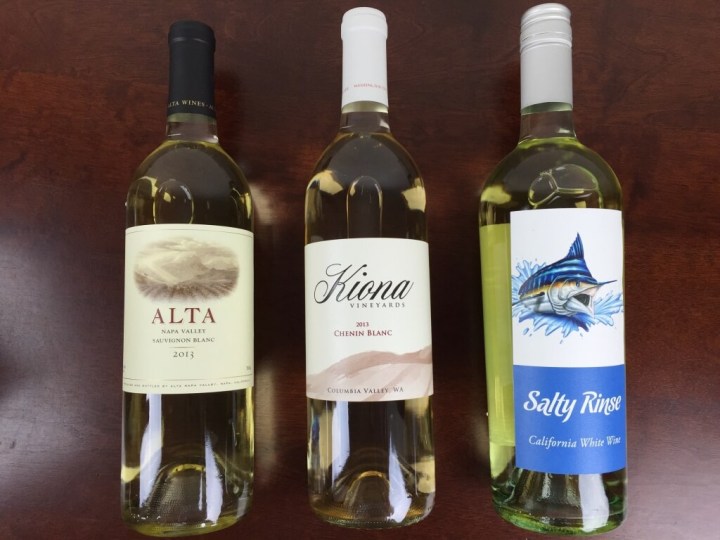 Yay wines!

Alta Sauvignon Blanc 2013. Paired with Smoked Cheddar + Apple Grilled Cheese and Simon & Garfunkel. This Napa Valley wine is a summery fruity drink with a little acid to round it out with a grapefruity tropical taste and the scent of something from Southeast Asia. This would pair nicely with seafood or Asian eats too!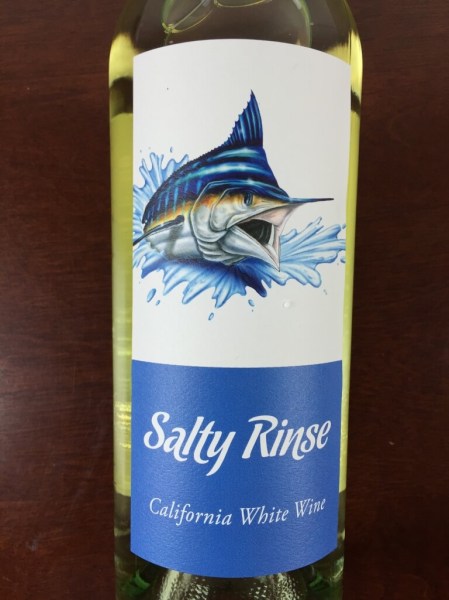 Salty Rinse Albarino 2013. Paired with Baked Crab + Corn Cakes with Tangy Aioli and the Eagles. This was another juicy one with the scent and taste of summer stonefruits!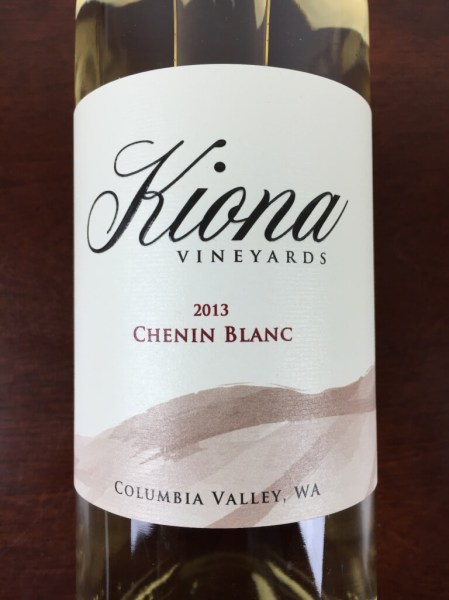 Kiona Chenin Blanc 2013. Paired with Orange Cardamom Pound Cake and Bruce Springsteen. This was crazy suit and fruity with a nice balance of acidic punch!
I was a fan of all the white wines this month. They were full on summer! I especially loved all the music pairings for the whites.
July Wine Awesomeness: Reds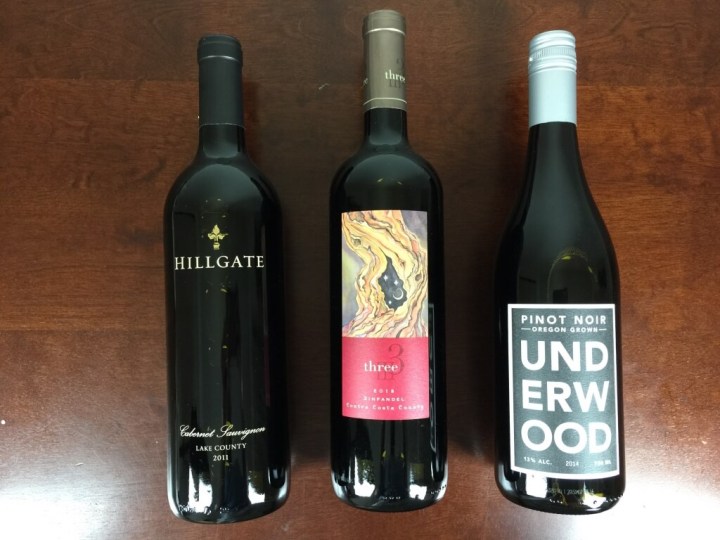 This is my first month with the reds of Wine Awesomeness. It was super exciting!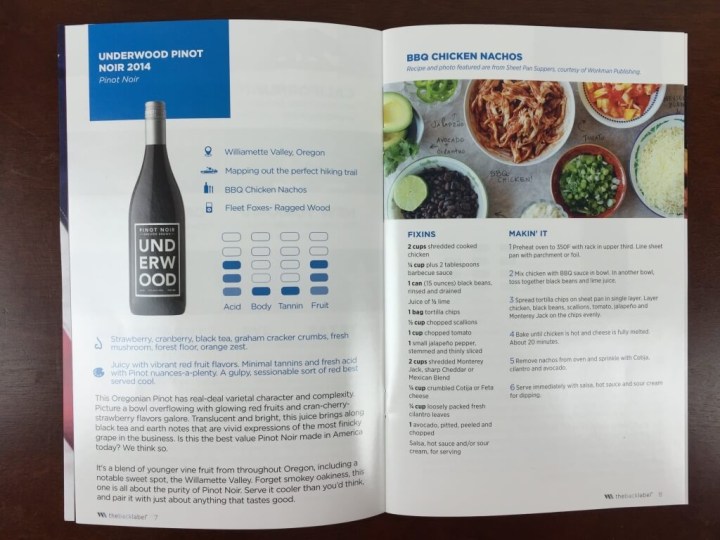 The information booklet is the same for reds as it is for whites, but for completeness sake, here's a shot.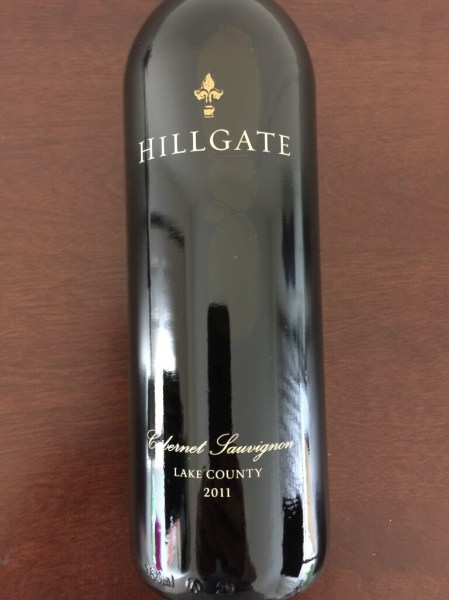 Hillgate Cabernet Sauvignon 2011. Paired with Caprese Turkey Burgers + Sweet Potato Wedge Fries and Townes Van Zandt. This was a big Cabernet/sirah blend from north of Napa and was just all the flavors you associate with a big dark red wine – dark chocolate, spicy, delish!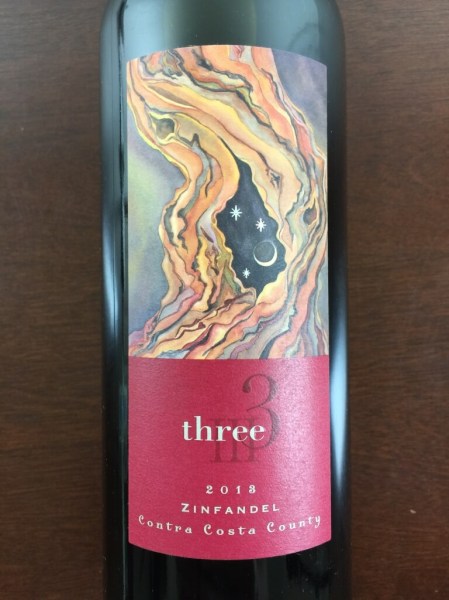 Three Wine Company Zinfandel 2013. Paired with Baked Baby Back Ribs + Potatoes and ZZ Top. Fruity but dry zinfandel blend. I liked how this one had fruit flavors but didn't interfere with my meal (and yeah, ribs!).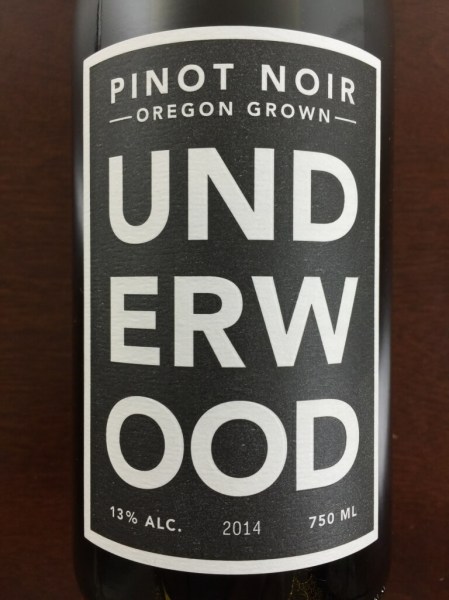 Underwood Pinot Noir 2014. Paired with BBQ Chicken Nachos and Fleet Foxes. Well, we make nachos for a snack all the time, so this one went immediately! A great balance of fruity and acidity with some hints of cranberries and other red sorts of fruits. Low on the tannin, super drinkable!
At first I thought the 2 music pairings I put links up for this were some sort of pretentious new fangled band (haha I'm so old sometimes) but nope, they were classics. I'm pretty sure my dad listened to Van Zandt. The wines on this were also excellent – yet totally different in character from the whites in the box.
I am just a total fan of this box. Wine comes to my door, it all tastes great, nothing weird, nothing over the top, and I get fun recipes and other pairings. We don't really make the recipes – but I do use them to decide what we're drinking with dinner, and they're more helpful to me than "drink with fish" and that sort of usual pairing. Wine all the time! I'm ok with that!
Visit Wine Awesomeness to find out more or to subscribe. You can get your first month (3 bottles) free, just pay $22.50 shipping and handling – click here to activate the offer – no code necessary!  You can also see more wine clubs & subscriptions in the directory.
The Subscription
:
Wine Awesomeness
The Description
: Get 3 or 6 bottles of red, white, or mixed, curated monthly. WA membership comes with tasting notes, recipes, and music suggestions. Awesomeness!
The Price
: $45 per month
The Coupon
: Get $10 off your first club 6-pack box!
Use this link
and coupon code
YAY10
to get the deal.
Ships to
: All states except Alaska, Hawaii, South Dakota, and Utah.