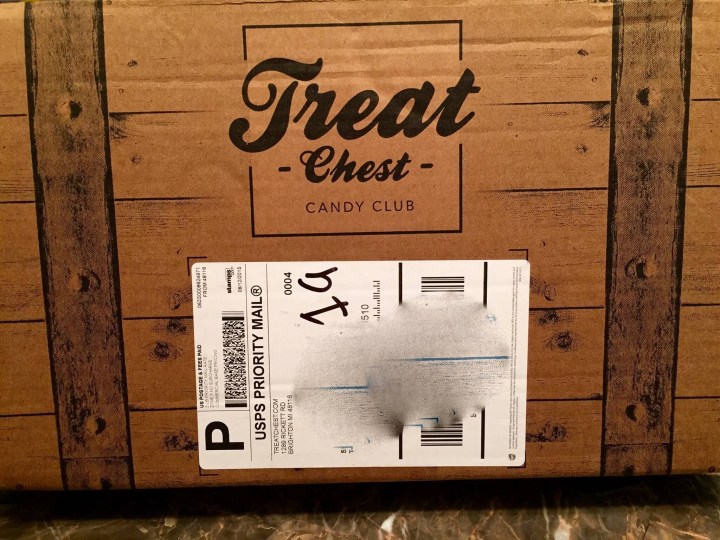 Treat Chest is a brand new monthly candy subscription that sends you a treasure chest-like box filled with a minimum of five different kinds of candy, ranging from gummy bears to rock candy to licorice, plus anything and everything in between. Treat Chest says their expert candy purveyors scour the globe to bring you a fun and exciting variety of treats each and every month, five or more types every month.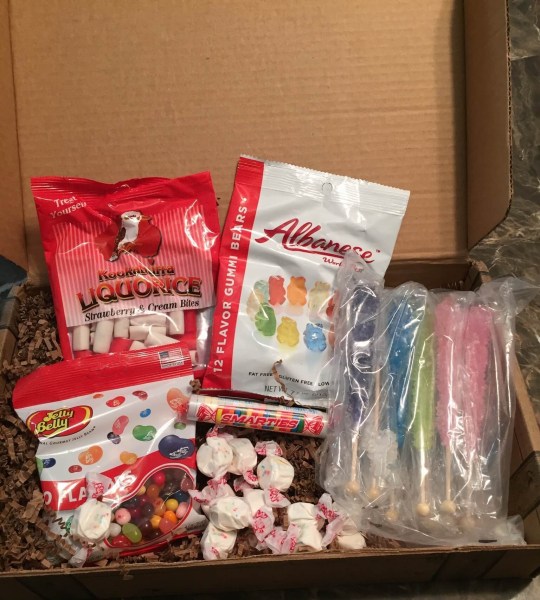 Everything in the August Treat Chest!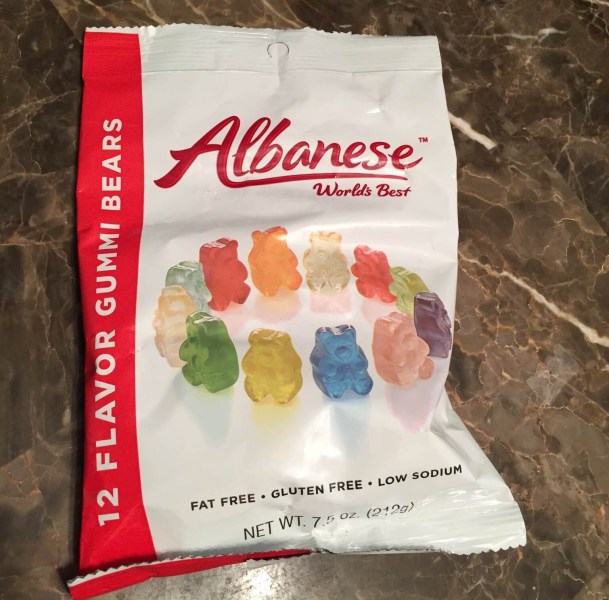 Albanese 12 Flavor Gummies ($2.19) These gummy bears were great! Great taste and a nice assortment of flavors in the bag ranging from citruses to berries and more exotic flavors like mango. They were nice and soft too.
Kookaburra Liquorice Strawberry & Cream Bites ($2.59) Sweet and chewy. I liked it which surprised me because normally I don't eat liquorice because in my opinion it's sort of plasticy and dull. This must be the real stuff!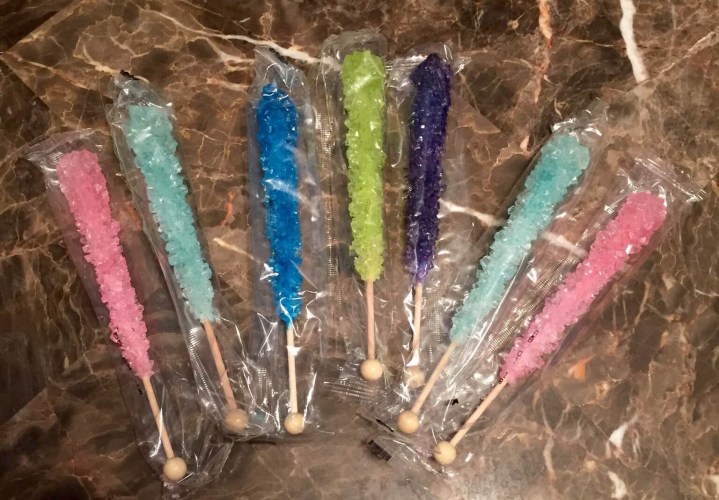 Rock Candy (~$5 or 6) Not much to them because they're really just hard sugar. But they're pretty and I love these for decorations at kids parties and events. They are fun and make great table favors.
Taffy Town Frosted Cupcake Taffy ($2) Very yummy! The flavor was really great and I'm a big fan of chewy candy. Plus it's candy that tastes like cupcakes! This would be a hit with just about any kid, too.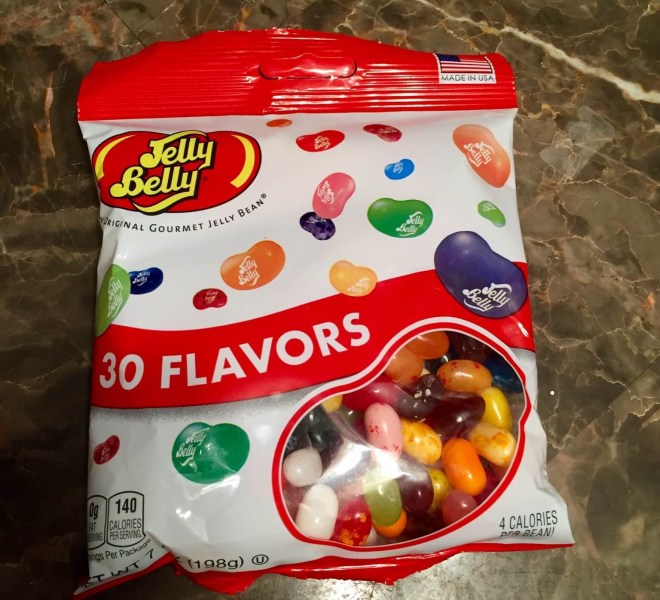 Jelly Belly 30 Assorted Jelly Bean Flavors ($5.50) I'm not personally a fan of jelly beans, but these are classics and everyone loves tasting all the flavors. 30 in this bag!
Giant Smarties (50¢) Smarties are always a go to for kids. They are a mild sweet and dissolve fast and easily. I wished they would have sent the regular sized smarties because I couldn't give these to my son in fear he might choke since they were so large, but that was just me.
While most of the candy in this box was unusual and/or high quality, the total value was less than $20, significantly less than the cost of the box. We liked the variety of flavors but the value was quite low – and most of the values were taken from the manufacturer's websites directly. If there were more candy in the box or a variety of higher end candies, then I could understand. The tastes were good and I enjoyed them. We're hoping as this subscription grows their values will too. If you are interested in receiving a variety of candy each month like the one above, we strongly suggest purchasing the 6 month subscription – which drops the price by $5 every month.
Update from Treat Chest: If they use code 1for3, they'll get one month free when they purchase the three-month subscription. If they use code 2for6, they'll get two months free when they purchase the six-month subscription.
Visit Treat Chest to subscribe or find out more.
The Subscription: <arel="nofollow" href="https://hellosubscription.com/boxlink/treat-chest/">Treat Chest
The Description:Treat Chest is a monthly candy subscription that sends you a treasure chest-like box filled with a minimum of five different kinds of candy. Subscriptions come in 1-month, 3-month, and 6-month plans, and you can select a one-time gift option as well.
The Price: $26.99 per month