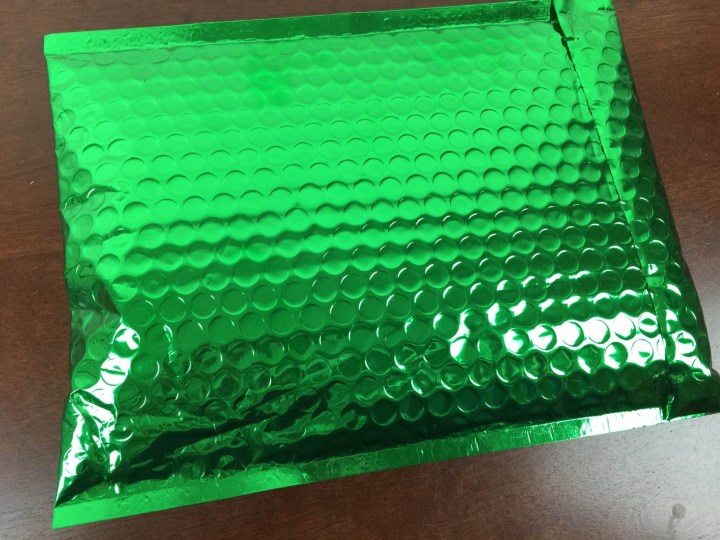 Our Little Roots arrived in a shiny green envelope, most appropriate for an activity kit for kids that focuses on teaching hands-on lessons in sustainability and cultivation.  Our Little Roots is a monthly gardening subscription, and you'll receive your choice of non-GMO herbs, veggies, fruits, or flowers seeds, organic soil (you can plant it right in the bag), and stakes for the garden. Your mailing will be customized for your growing season!
Subscribers are encouraged to share their lessons and pics with others in the OLR community.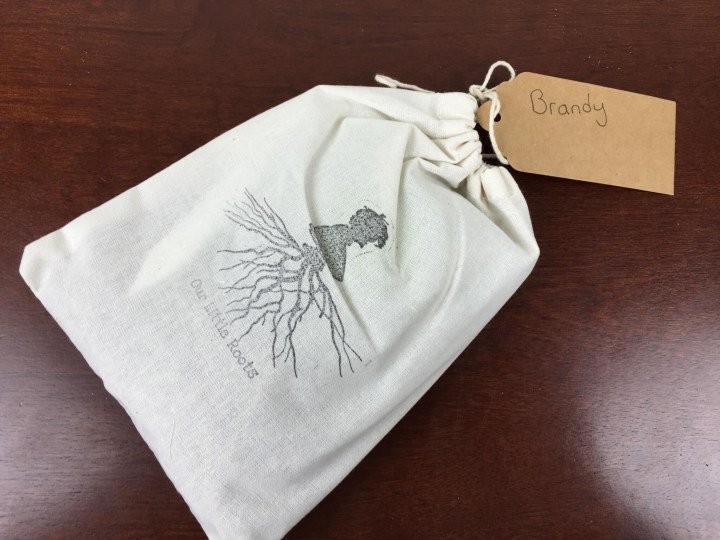 Inside the outer envelope is a cute cloth sack containing the soil, seeds, and garden markers for the project.  The bag can certainly be repurposed and has a drawstring top.  The personalized name tag was a nice touch — I like the little thank yous and personalization of boxes.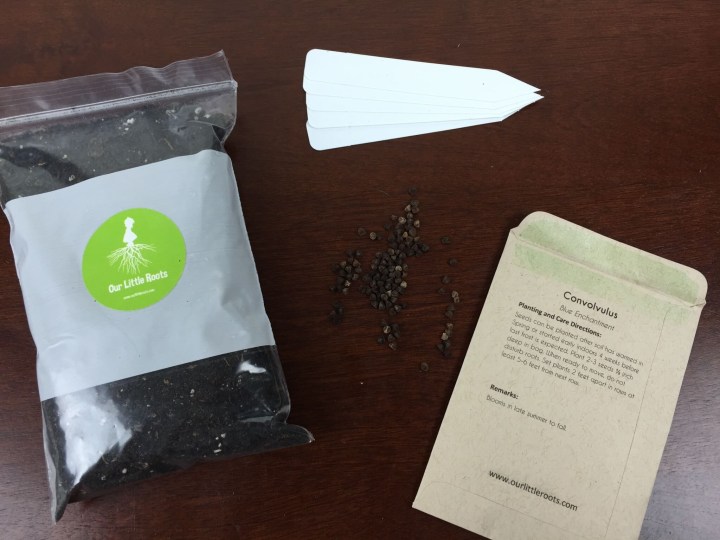 The contents of the bag.  You get organic soil, some garden marker stakes in case you plant among other plants, and the seeds themselves.  The seed package has planting and care instructions.  You can choose between fruits, vegetables, flowers, or herbs, and all seeds are non-GMO and organic.  We chose flowers and received Convolvulus (Blue Enchantment) seeds.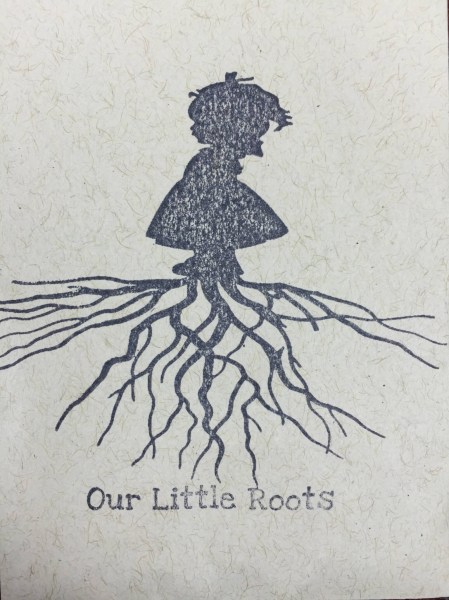 This video is pretty much a must-watch for the rest of the review – be sure you stay until the end (it's 3:14 minutes long). The kids will demonstrate how excited they were and they had a lot of fun!
This was a nice simple project to do with kids, and it is always fun to watch things that you planted grow into something beautiful or edible.  I like that the soil is organic — if you choose the herbs, you know that you will be able to add them to your food without worrying about contaminants.  With an annual (no pun intended) subscription, the monthly price drops to $7.95, making it a better value still.
Visit Our Little Roots to subscribe or find out more! Save 25% on your first box with code HELLOSUB.
The Subscription
:
Our Little Roots
The Description
: Our Little Roots caters to showing children, and adults, just how awesome growing something can be. With an Our Little Roots bag, you are not only getting non-GMO seeds but also the soil needed to plant them and keep them healthy, stakes in case you want to put your seeds in a garden outside, and instructions on how to care for your little seeds. For less than the cost of one family meal out every month, you can bring a sustainable and delicious future to your home.
The Price
: $11.95
The Coupon
: Save 25% on your first box with code
HELLOSUB