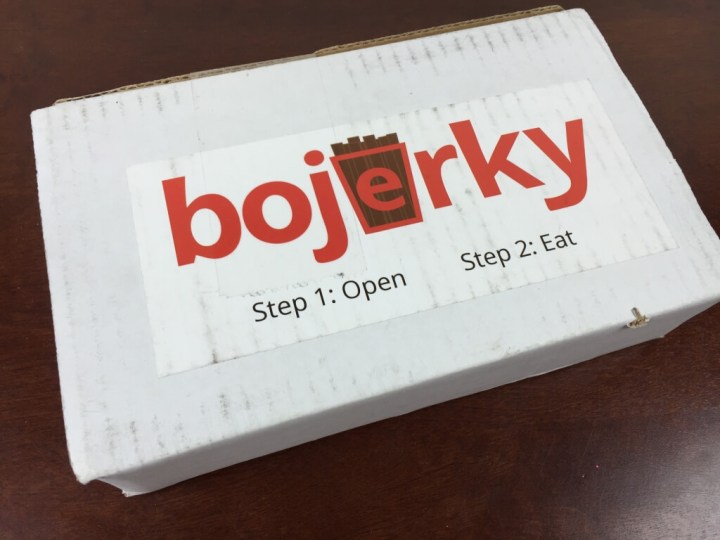 Bojerky is a monthly craft jerky subscription. Every month you'll receive 3+ounces in a half subscription, or 6+ ounces in a full subscription. Bojerky concentrates on finding the coolest indie jerky and sending them to you. This review is for the full Bojerky subscription.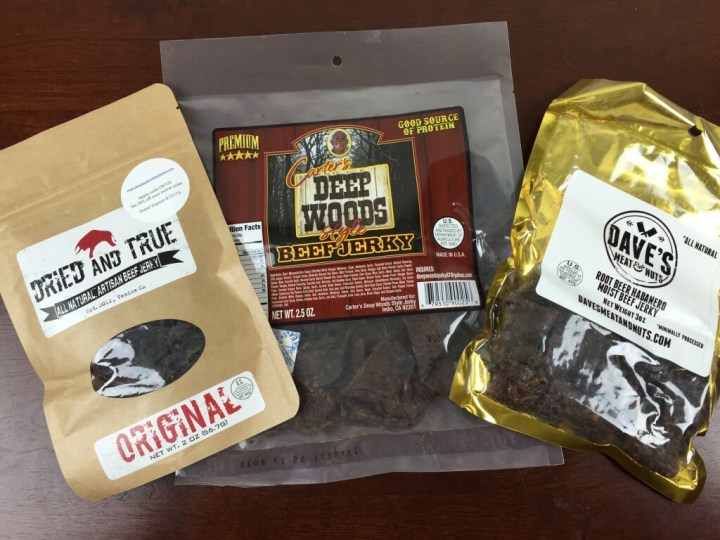 We received 3 flavors in this box, which had us a little confused. Because of beef pricing and variable bag sizes this subscription has switched from flavors per month to ounces per month (6 for the full size, 3 for the half size).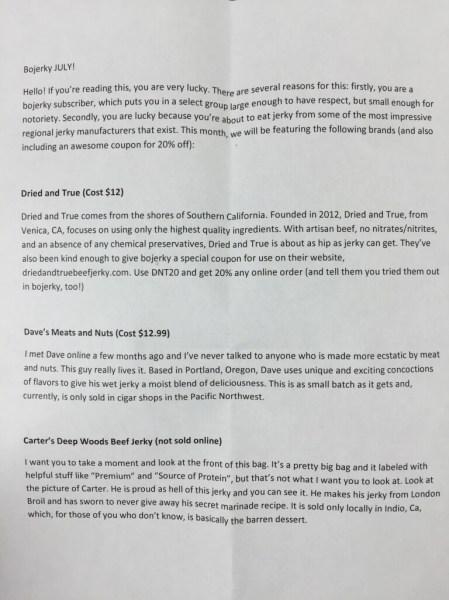 The information sheet. This used to get sent via email, or still does and review boxes receive a printout – I'm not entirely sure, but this is the information everyone receives.  As pointed out in the sheet, some of the jerkies are only available at regional retailers.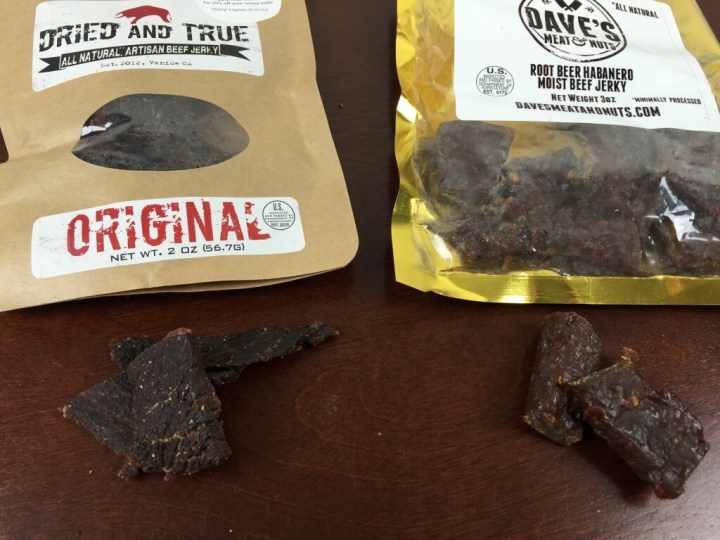 Dried & True All Natural Artisan Beef Jerky – Original Flavor ($12):  This has the sensibility of an "indie" jerky.  The beef has a good chew to it, with a deep soy flavor and a really nice bakkwa sweetness to it.
Dave's Meat & Nuts Root Beer Habenero Moist Beef Jerky ($12.99 $8):  The rootbeer accent is pronounced if you are looking for it, but it adds a nice sweet base flavor when left to its own devices.  The heat creeps and reaches the to about the top of the comfortably spicy range — any hotter and you would need a drink.  The most peculiar aspect of the jerky is the texture — the beef comes in nubs the size of slightly-flattened fun size tootsie rolls, and they retain an exceptional amount of moisture.
Carter's Deep Woods Style Beef Jerky ($6) This jerky is marinated for 10 days, then smoked. It's more of a traditional jerky with wood smokiness, a good worcestershire flavor, and some tropical underpinnings. It's nice and chewy too. This one is a good choice when you need a break from the heat. We received this in a previous month's box (May).
The value of these jerkies was $26, which was a bit disappointing (BoJerky calculates on shipping costs too).   You do have the benefit of not sourcing them or paying for shipping but we would have liked a different flavor than a repeat – although it's a good jerky and you cannot buy it online!
Visit Bojerky to subscribe or find out more, or check out all our Bojerky reviews. See more snack subscriptions in the directory.
The Subscription: Bojerky
The Description: Bojerky is a subscription to craft jerky. You're going to get 4+ flavors of jerky each month with a full order and 2+ ounces a month with a half order of the coolest indie jerky from around the US sent straight to you.
The Price: $15 (small) or $30 (large) per month