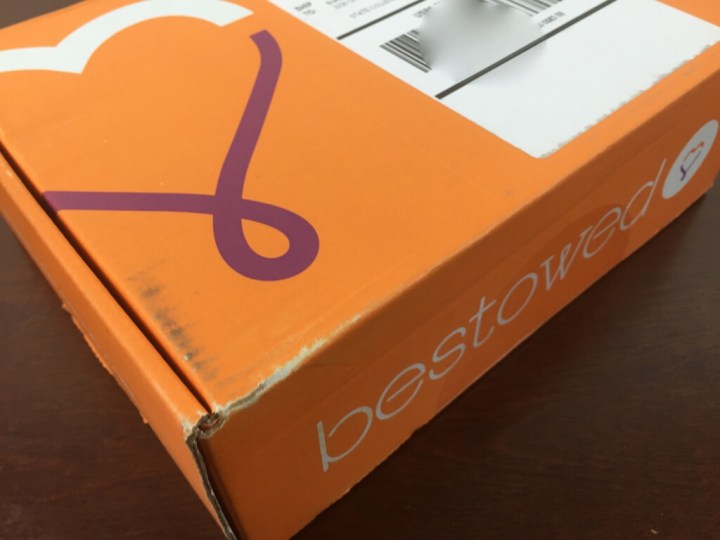 Bestowed Box is a subscription box full of healthy, nutritionist-curated items perfect for a healthy lifestyle.We like this subscription because we are able to discover new products and brands that we don't necessarily see all the time!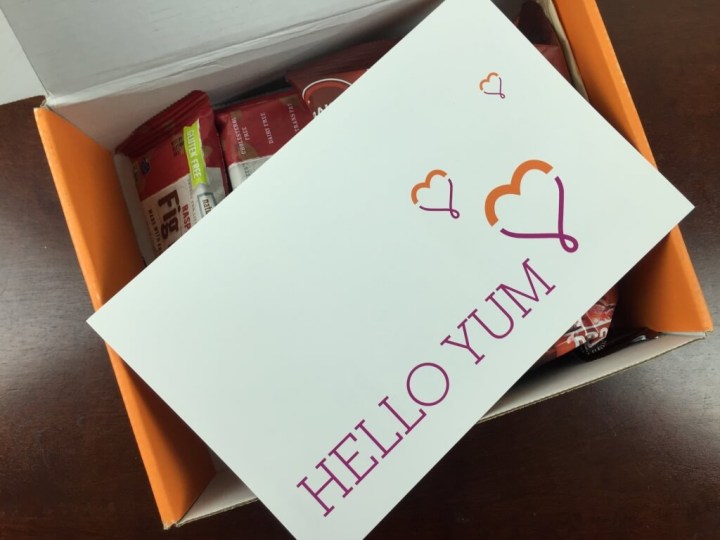 This month's Bestowed features healthy snacks and supplements designed for summer travel.  Easy to pack and use, they'll help you treat your body properly when you are out of your element.  
Everything in the July Bestowed Box.   You get a few healthy snacks, some low or zero calorie drinkables, a supplement or two, and some literature / coupons.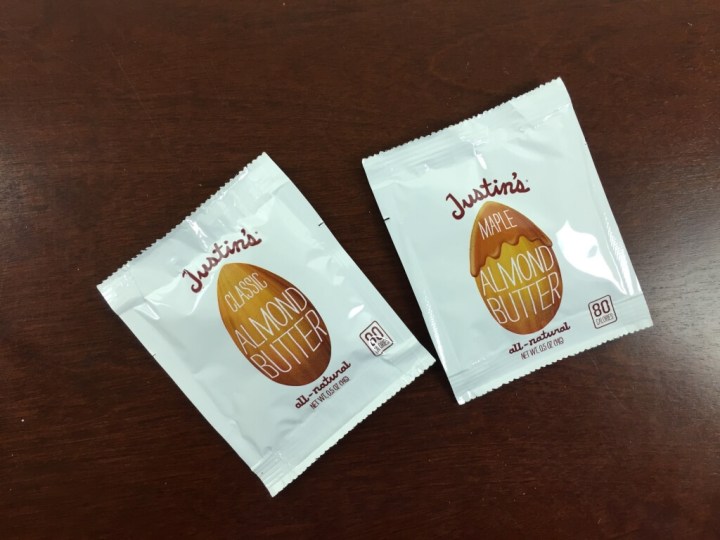 Justin's Almond Butter: I love this as a general substitute anywhere you would use peanut butter.  It has the healthy profile of almonds and the great taste of real almonds.   Both Classic and Maple flavors were included.
Natralia Heel Balm:  This Australian balm is made from natural shea butter and rosemary, safflower, aloe vera, and tea tree oil.  You should notice softer feet in just three days!  Bestowed tends to include a manufacturer's info card and coupon with the samples.
Align Probiotic Supplement:  like the active cultures found in yogurt, the probiotics in Align are intended to help you keep a healthy digestive balance.  The single pill per day regimen is a snap — I like that, unlike yogurt, you could pair this with any kind of diet (short of an actual milk allergy, as it contains some milk-derived ingredients).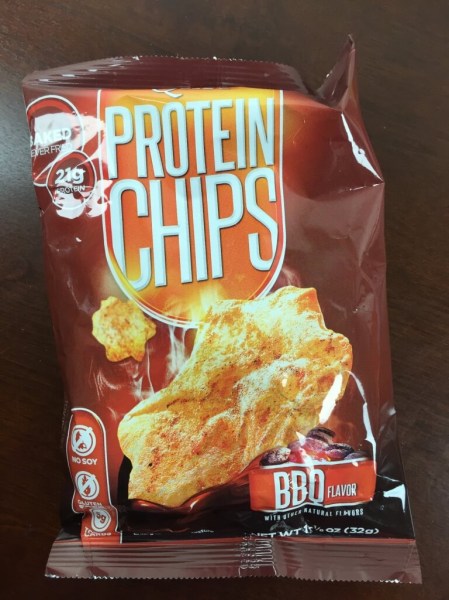 Quest Nutrition Protein Chips:  Quest Bars are the go-to bar for superior protein to carb ratio — these chips are similarly stacked.  Super light and super crisp, these are an awesome way to get some crispy into your diet without loading on carbs or oil.  One bag is 120 calories and packs a whopping 21 grams of protein and only 5 carbs, making it a perfect swap-in meal for many portioned diet programs.  The BBQ flavor is tasty, but the chips themselves are light enough in flavor that I suspect they carry most flavors well.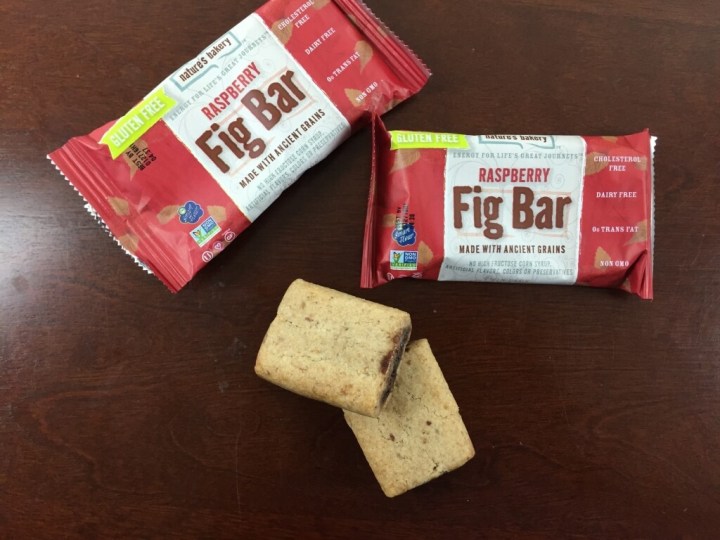 Nature's Bakery Gluten-Free Fig Bars:  The filling packs a great Newtonian taste, all wrapped in a tasty, delicate crust.  The outer portion of the bar has an almost pie-crust-like taste and is a slightly greasier version of Nutrigrain bar casing.  The filling is sweet and jammy.  Probably not the best for low-carbing, but a great GF option that satisfies the sweet tooth.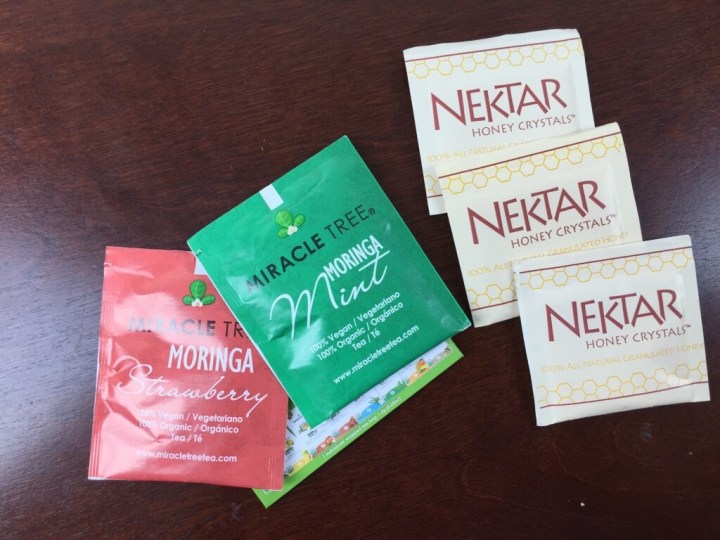 Miracle Tree Mooring Organic Tea:  This tea is loaded with nutrients, including anti-oxidants, anti-inflammatories, vitamins and minerals, and essential amino acids.  A great base for a detox blend, the powerful moringa leaves are caffeine free and infused with great flavors like mint and strawberry.
Nektar Honey Crystals:  As an added bonus, Bestowed threw in these great little sweeteners — add them to your tea for some sweetness.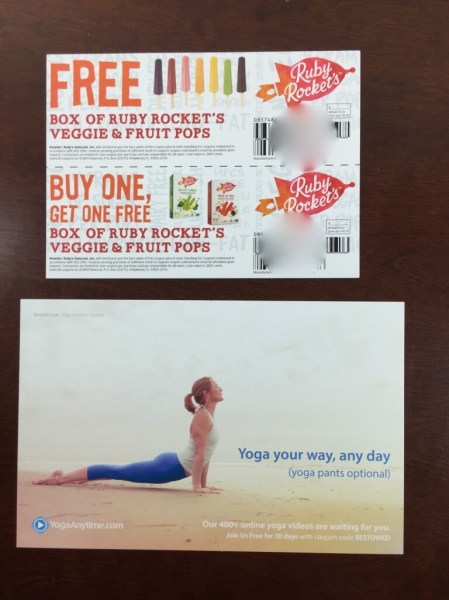 Ruby Rockets Veggie & Fruit Pops:  Frozen pops don't really work in a subscription box, but these coupons let you grab some at your leisure.  They updated the coupons to add some legalese to make them more readily accepted by retailers.  (They appeared in another box and were rejected, but these ones have the typical supermarket language on them!).
Yoga Anytime Membership:  1 full month of free access to the library of video classes and materials produced by and featuring nationally-recognized teachers.  Explore sessions in Ashtanga, Vinyasa, Iyengar, Bhakti, and restorative yoga, as well as teacher trainings and other special features.  
This was a good and varied selection, although we'd like to see it weigh more heavily on the food than the other stuff, but the (valid) Ruby Rocket's pops made up for some of that! Bestowed's value never quite reaches the cost of the box so we suggest a year long subscription to ensure that you are getting the best value.
If you want to subscribe to Bestowed Box, don't forget you can save 10% off all subscriptions with coupon code HELLOSUB10 and enter the giveaway below – 1 box each for 3 winners! Check out all our Bestowed Box Reviews or see more Food Subscription Boxes.
The Subscription
:
Bestowed
The Description
: Get 5+ NEW healthy and delicious foods delivered to your door every month – each one hand picked by celebrity nutritionist and author Heather Bauer.
The Price
: $19 per month
The Coupon
: 10% off all subscriptions with coupon code 
HELLOSUB10. Exp 9/1.