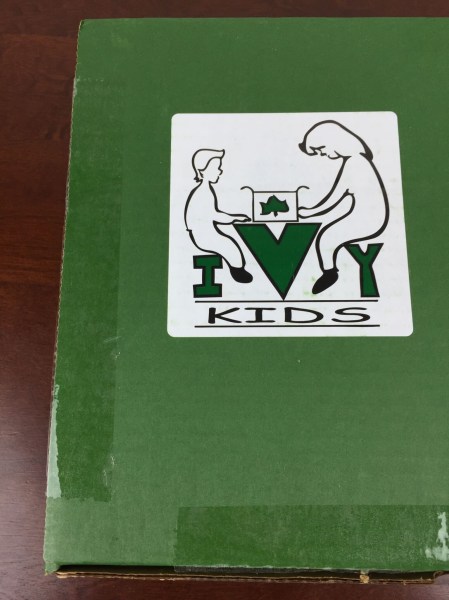 August was the most ridiculously large totally packed box yet from Ivy Kids. Ivy Kids is a monthly subscription box for kids ages 3-8 providing tons of fun educationally focused activities from a certified early childhood educator. There are oodles of activities in every box, providing really an entire month of projects that will  develop fine and gross motor muscles, build math and literacy skills, encourage reading comprehension, and promote scientific thinking.
The July 2015 Ivy Kids Kit features the book Zin! Zin! Zin! a Violinby Eric Carle. This box encompasses two age ranges: 3-5 (Little Ivy) and 5-8 (Junior Ivy). It's also great to have a box that two kids can participate in.This particular box has supplies for two children, and you can add a sibling pack to your box for $5, which is totally worth it.
This box has so many activities, just filled to the brim. All the supplies that were in my Ivy Kids kit. Each activity is separated by a plastic bag, making it easy to grab and go, and to keep things organized. This is really important with so many activities. (And there are a lot of activities in this box! We use a lot of pictures for this review because it's an accurate representation of what you get!)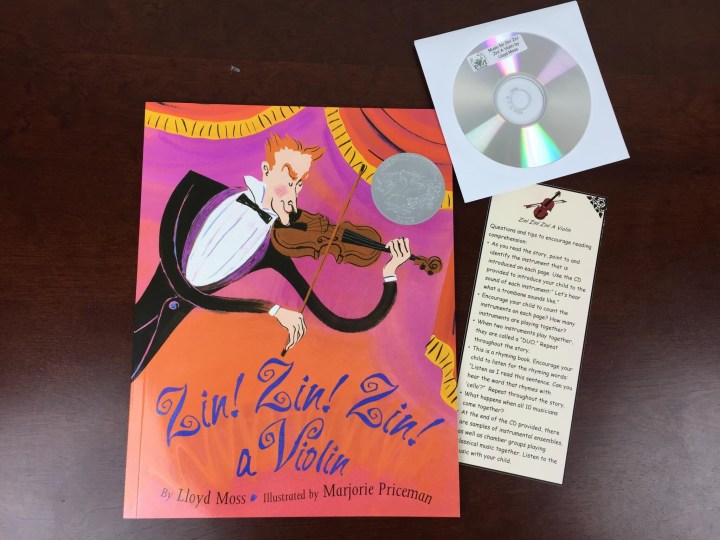 Zin! Zin! Zin! a Violin & CD: Every month Ivy Kids builds off one book. This is actually a really amazing kids' book about music, and the language in it is so lyrical. I find it unusual for a kids' book. It's one of my favorites. I was really happy a CD was included as well.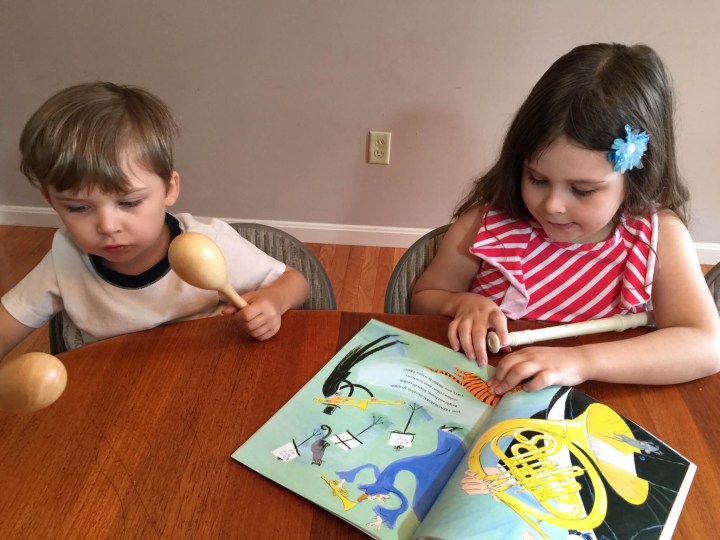 As usual, my daughter reads the story to her younger brother. The recorder included in the box was the BIGGEST hit!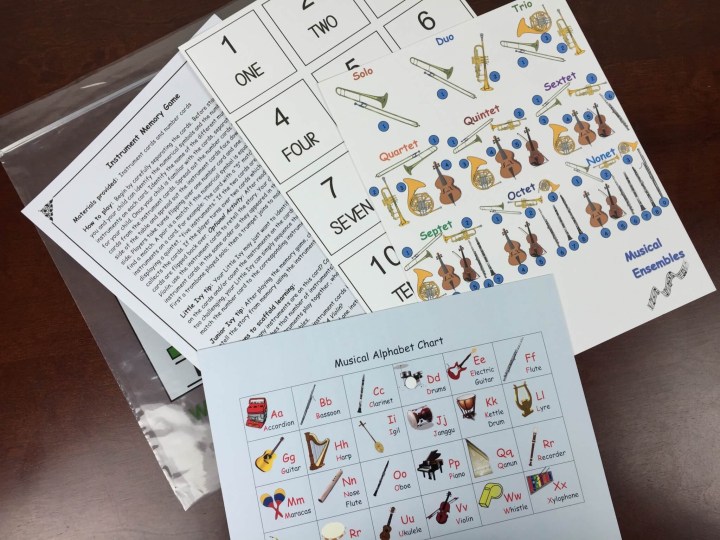 Musical Alphabet Chart: This item is personalized with your child's name (Ivy Kids knows that I don't use our kids names on the blog so they didn't for us).  A great way to learn about new instrument – with permission, my daughter likes to look up things like this on YouTube!
Instrument Memory Game: A nicely challenging memory match game, with varying instructions for older and younger kids.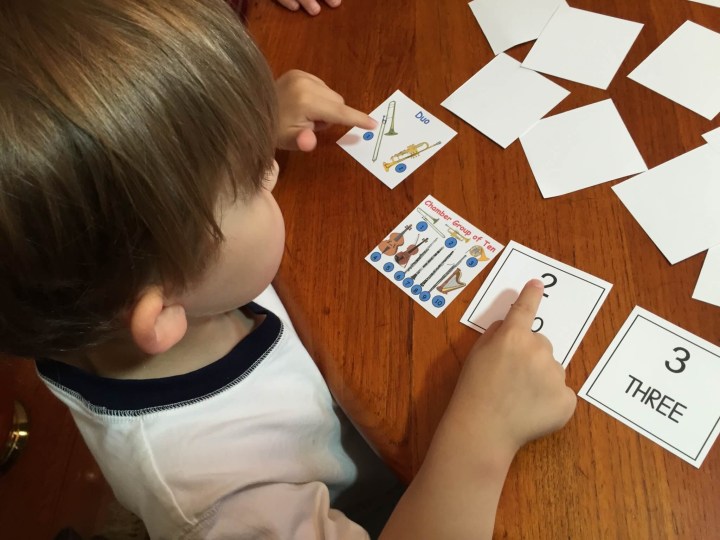 He did a great job!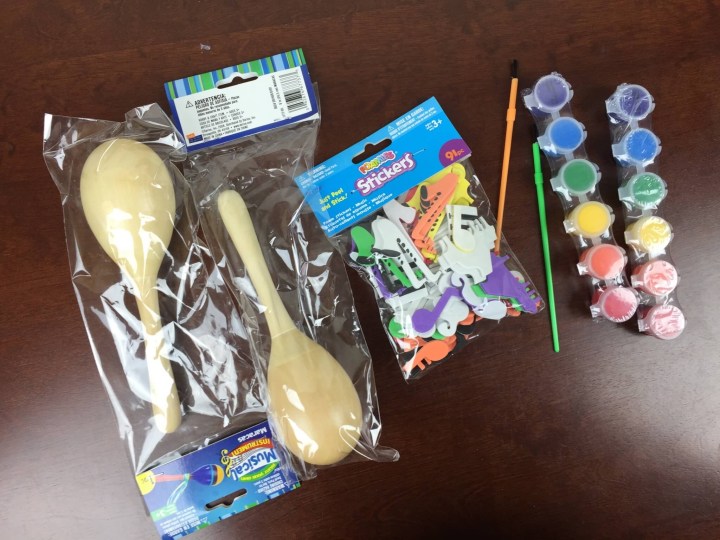 Maraca Simon Says: For this activity you could paint the maracas, and then play the game simon says with them!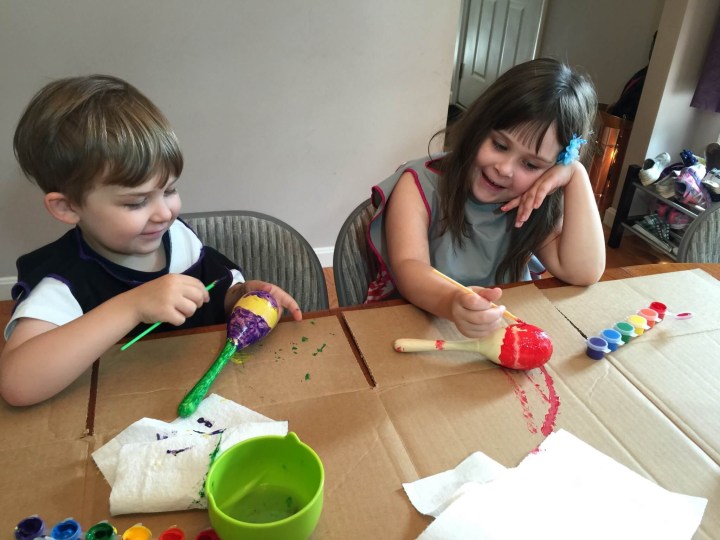 They loved painting them! The game was really hilarious and we're going to pull that one out again – it was such a great idea.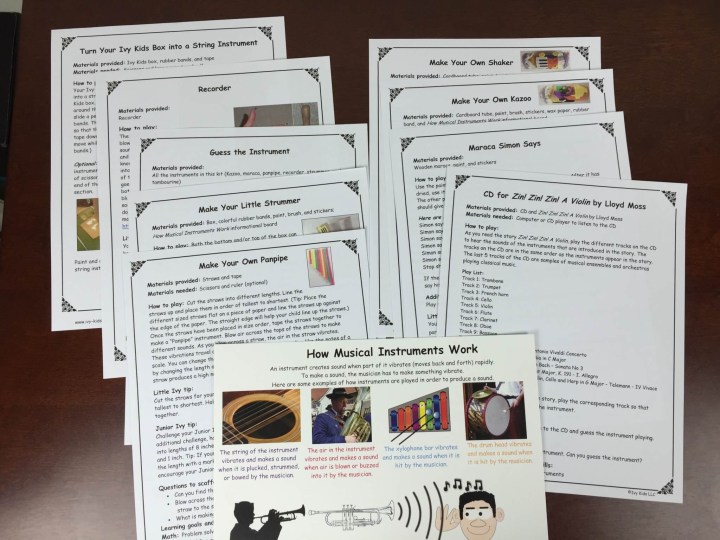 Turn Your Ivy Kids Box into a String Instrument – We haven't done this yet, but it's a super creative idea to turn the whole box into an instrument!
Recorder
Guess the Instrument
How Musical Instruments Work
Remember how I said this box was ridiculously packed? There were so many activities it was hard to complete all of them and still write a timely review. This box is intended to last the month – and it totally will.  Every box comes with a great reusable card that is nicely visual and explains the concepts being explored that month.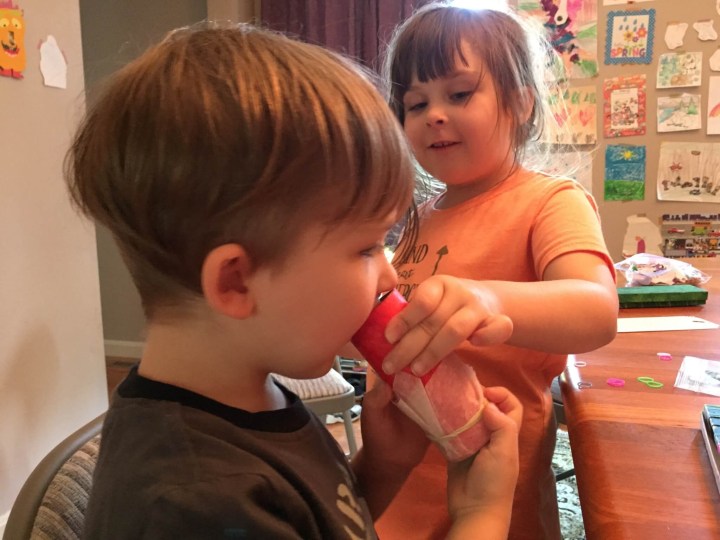 Make Your Own Kazoo
Make Your Own Shaker
It looks like we didn't take a snap of the supplies for these! Their minds were totally blown by the kazoo and the vibrating wax paper. As usual, every set of instructions includes a variety of developmentally appropriate questions and guiding instructions for caregivers.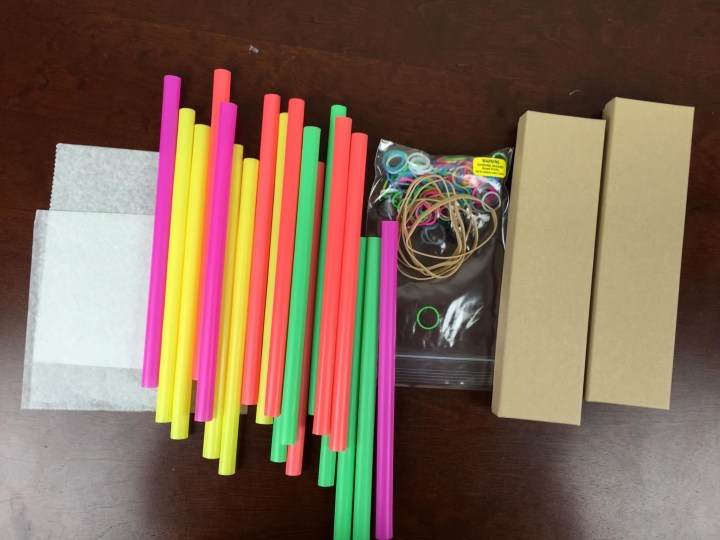 Make Your Own Panpipe
Make Your Little Strummer
More instruments to make! We went from percussion to wind instruments to strings!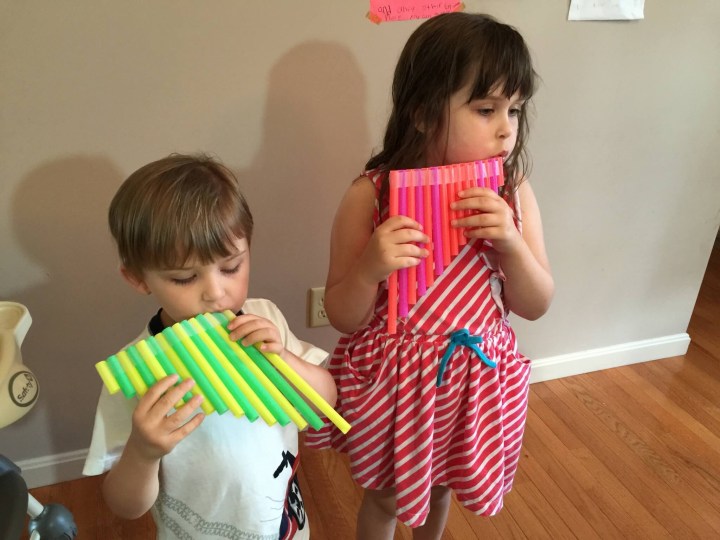 Fortunately dad was in charge of this one and thank goodness, because I can't cut straight 🙂 You can see that my daughter really picked up the correct technique for this instrument.
This was one of my son's favorite instruments to create. He really got a kick out of it, and we experimented with all the different sounds you could make and how you could play it.
Make Your Own Tambourine: This was such an excellent activity for developing and practicing fine motor skills. My son (4.5) balked at first but was really proud when I showed him how to string the bells and discovered he could do it himself (I helped with the lacing). My daughter could do it all herself, and these differences are reflected accurately in the Little Ivy vs Junior Ivy tips.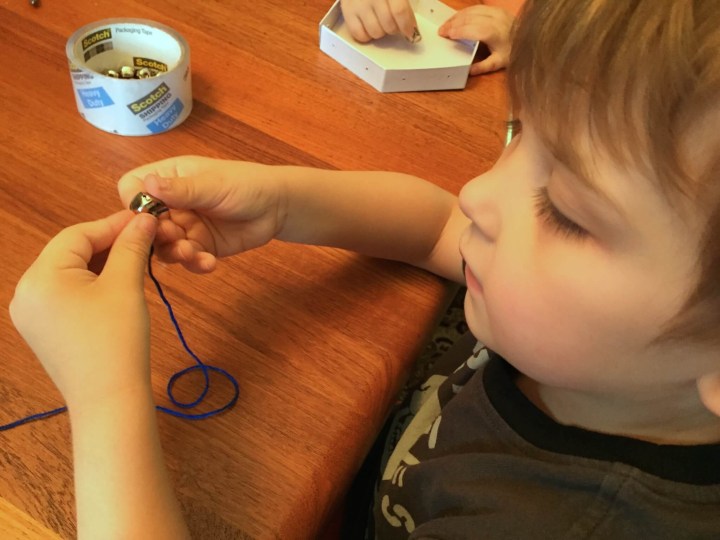 Super proud!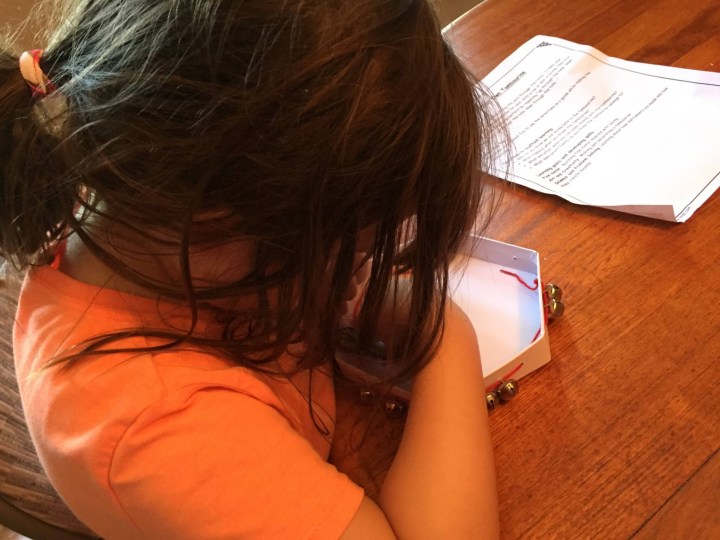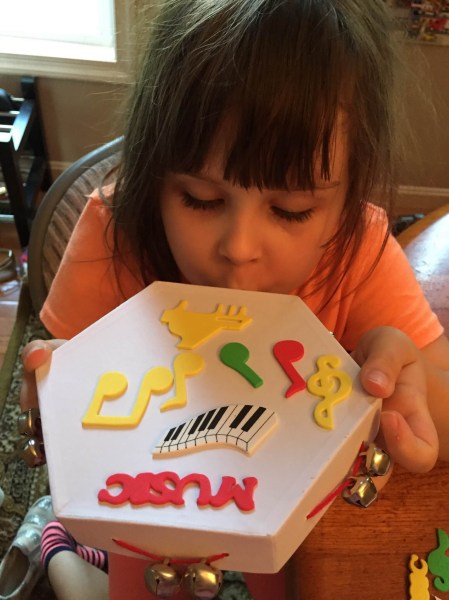 She really took Ivy Kids' challenge to find different ways to play the instruments seriously (she's blowing through the lacing hole).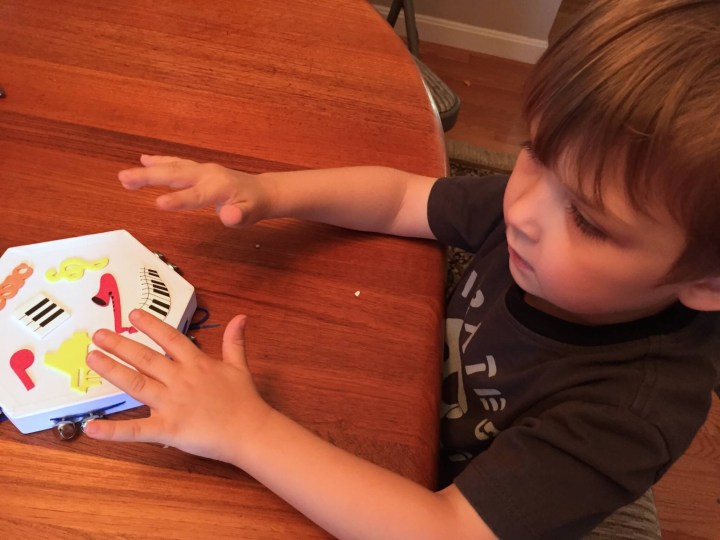 And he played it like a drum!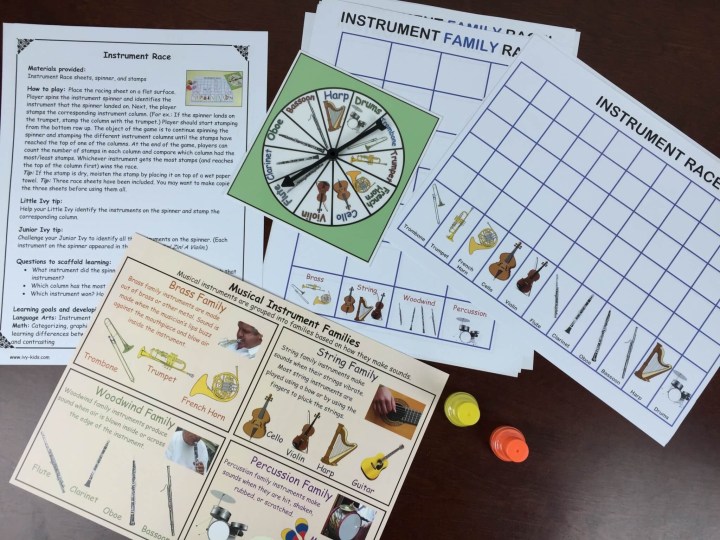 Instrument Race & Instrument Family Race Games: Every box includes a fun game – this was a charting activity – perfect for developing great math skills. The box also included a card on the musical instrument families.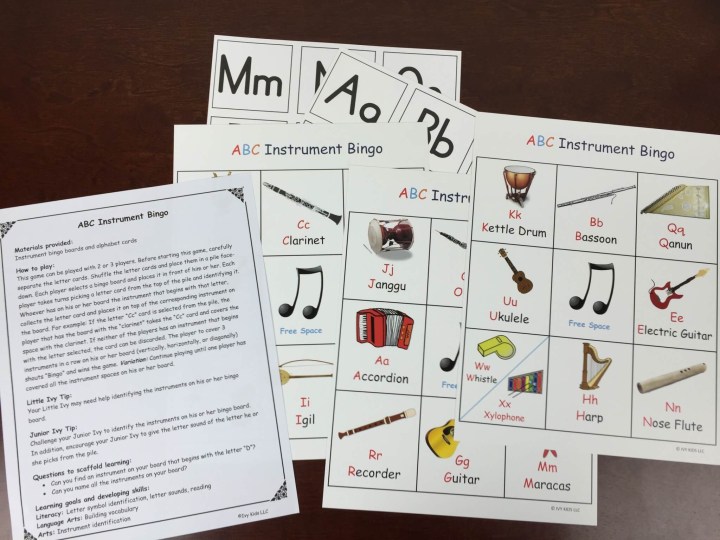 ABC Instrument Bingo: We had a lot of fun playing bingo! I really liked this game for my kids. They had to exercise patience, matching, letter identification, and more. Plus they could play together!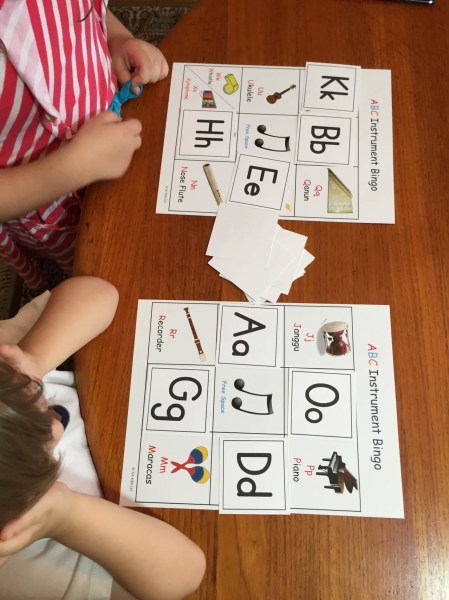 This box was really tons of fun, and I loved the music theme. We had a lot of fun on this one, and still have more activities to work through!  It's a little easier (ok a LOT) if we don't document all the products of our work because this box is simply so giant, so I think it's easy to say that your child will have plenty to do. Everything is very focused on learning, but it's all very fun and engaging, with great monthly themes!
Visit Ivy Kids to subscribe or find out more, or check out all our Ivy Kids Reviews! You can also see more subscription boxes for kids in the directory.
The Subscription
:
Ivy Kids
The Description
: Ivy Kids is a monthly educational subscription box for children ages 3-8 with the goal to make every moment with your child quality time. Have the tools at your fingertips to ensure your child has a solid foundation in math, literacy, and science.
The Price
: $39 per month
The Coupon
: Save 20% on your first box with coupon code
IVY20
or code
IVYFREESHIP
for free shipping on any past kit.