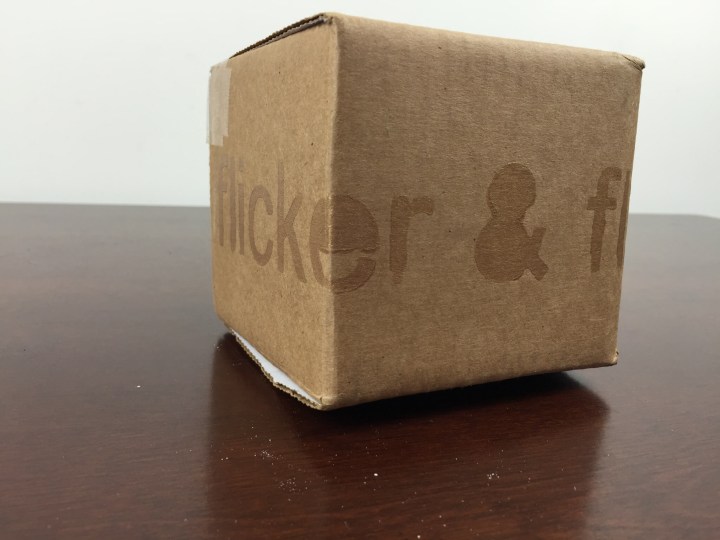 Flicker & Flame is a new monthly candle subscription box. When you subscribe, every month you will receive a limited edition, custom scented, soy-blend candle based on your scent profile!  Each box includes one 10oz candle each month, with a burn time of over 40 hours.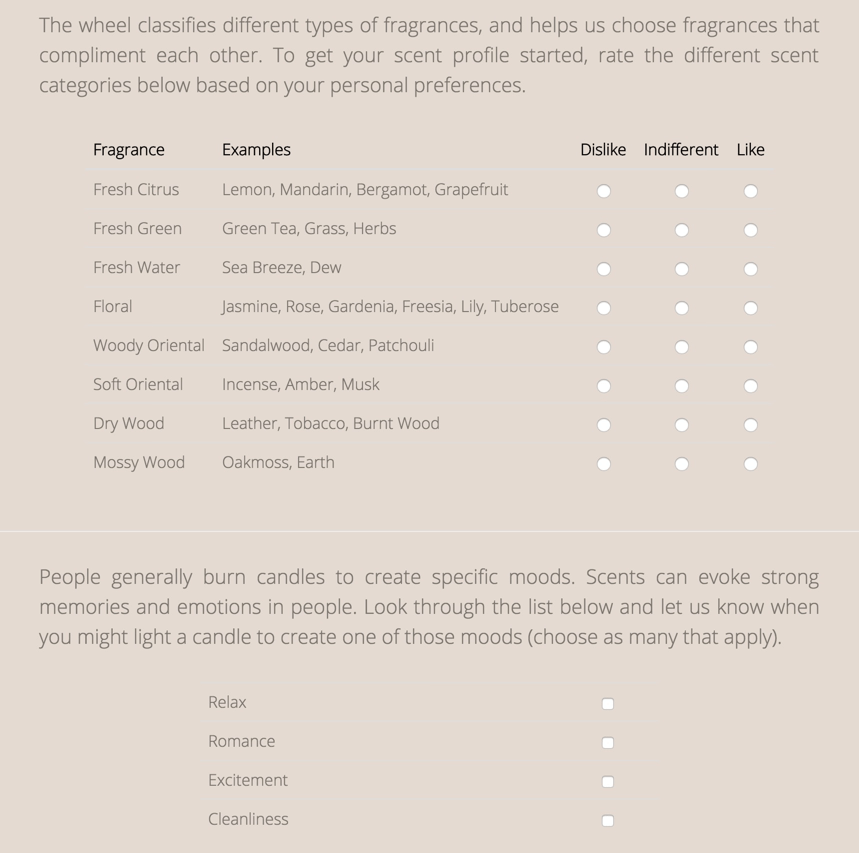 When you sign up, you'll fill out a somewhat extensive individual scent profile that will guide Flicker & Flame's scent concoctions for you. Scents are not only custom-tailored to the subscriber, they'll also change with the seasons. Most of their scents have been fresher and lighter through the summer. Once we get into fall, their scents will get warmer and spicier. I would personally add "mints" and "ices" to the list above!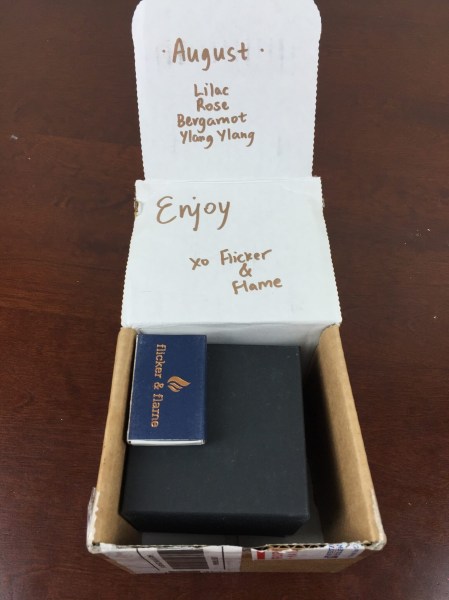 This box was a review box, and wasn't personalized for me, but the scent combo for August looked great. It included notes of Lilac, Rose, Bergamot, and Ylang Ylang. They ran out of info cards but I rather like the writing on the box lid! When I opened the box the predominant note was lilac! I'm not sure if these fragrance notes go in the order of top, middle, and base, because I'm not a total fragrance expert it's hard for me to describe.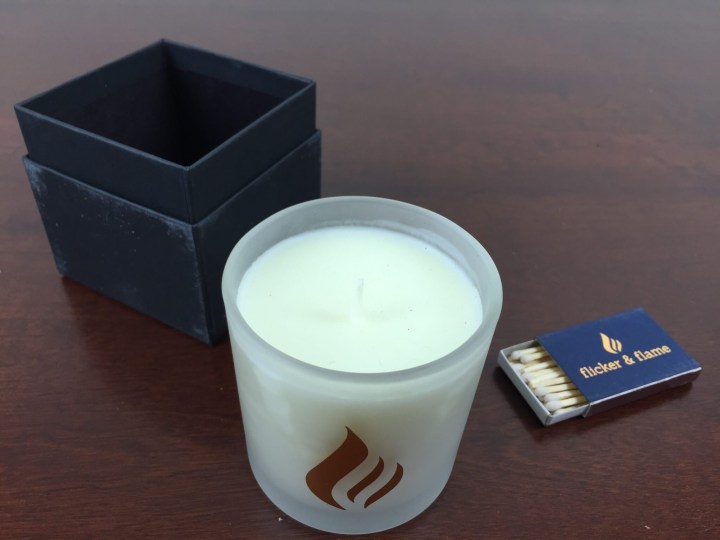 The candle comes double boxed, with a box of sturdy matches poured in an attractive frosted glass jar.
The candle burned really cleanly and nicely and was really fragrant after it got going, and was like a spicy floral oriental. It was a great blend and even I didn't mind the rose in it. There really aren't "NO"s for me as far as scents – except for pure rose, coffee, and Downy fabric softener (yes, I've had a candle that smelled like this, it was obnoxious), so this is a subscription I'd probably enjoy customized for me, as long as they recognized that I have an overwhelming urge to burn only tropical smelling things starting in mid January as my own personal way to blast away the winter.
At first I thought $25 was a bit pricey for one candle, even though it will last a very long time and the scent will be customized to your own preferences, but I checked out Illume and one of their $20 10.9 ounce candles shipped is almost $33! (Illume candles are also soy blends and I think they are very similar to these candles). FYI – for every annual subscription, Flicker & Flame donates a solar lamp to villagers in Africa through a partnership with SolarAid. Since September is coming up, I'm thinking toffeed pumpkins and all sorts of warm scents might be appearing in the boxes, but I'm totally basic!
Visit Flicker & Flame to subscribe or find out more. You can see other candle subscription boxes in the directory.
The Subscription
:
Flicker & Flame
The Description
: Get a hand made, curated scented candle each month. On subscription, each customer fills out a short survey to start creating their scent profile. Based on this profile, and feedback we collect each month, we create scent combinations that each particular customer is more likely to enjoy. It's a great low-risk way to try new scents!
The Price
: $25 per month