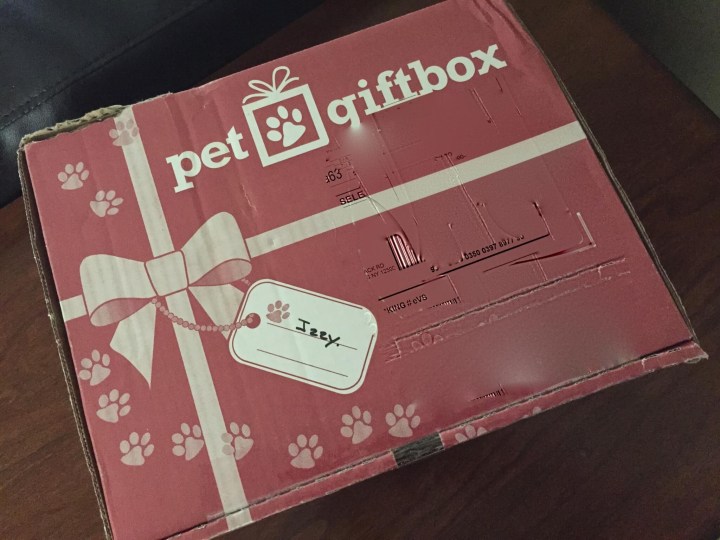 PetGiftBox is a monthly pet subscription box for dogs or cats. You'll get fun toys and a treat for your furbaby/BPF (Best Pet Friend).  The box is $17.99 per month and you'll save half on your first box with coupon code mommysplurge.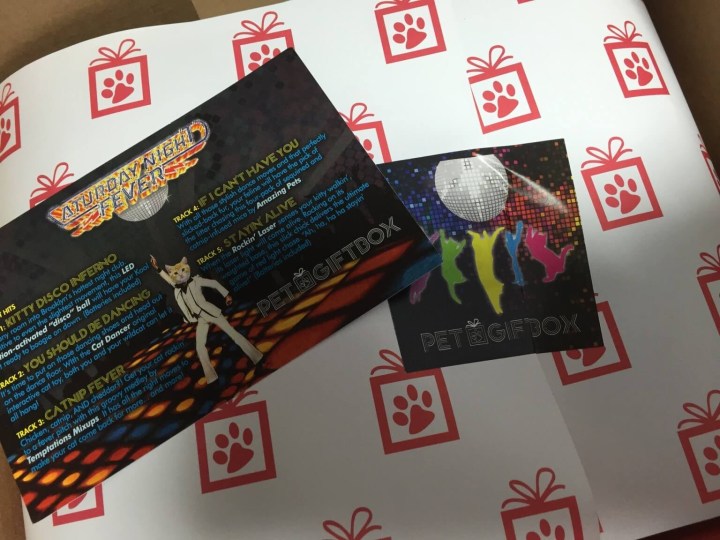 This month, I received Pet Gift Box for my Cat Izzy! I love that they have a cat option! I have to say, Pet Gift Box absolutely has the best themes for Pet boxes! So cute! This month was Caturday Night Fever. HELLO! How funny is that!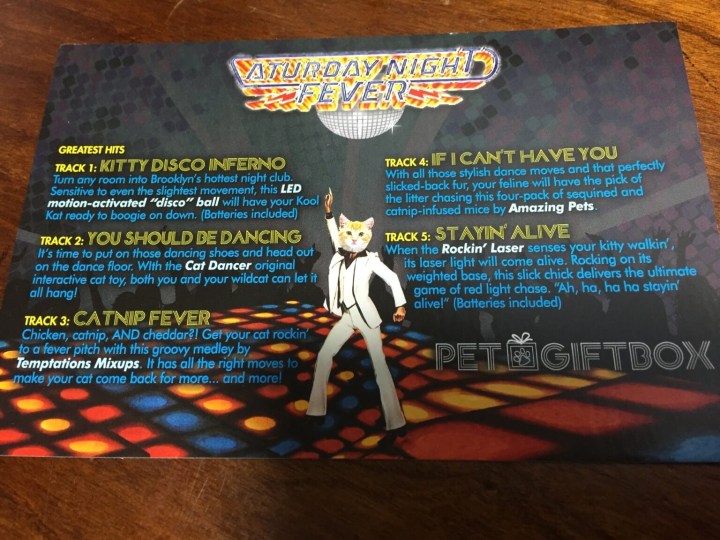 I always love their information cards! I love that they played on words with old songs!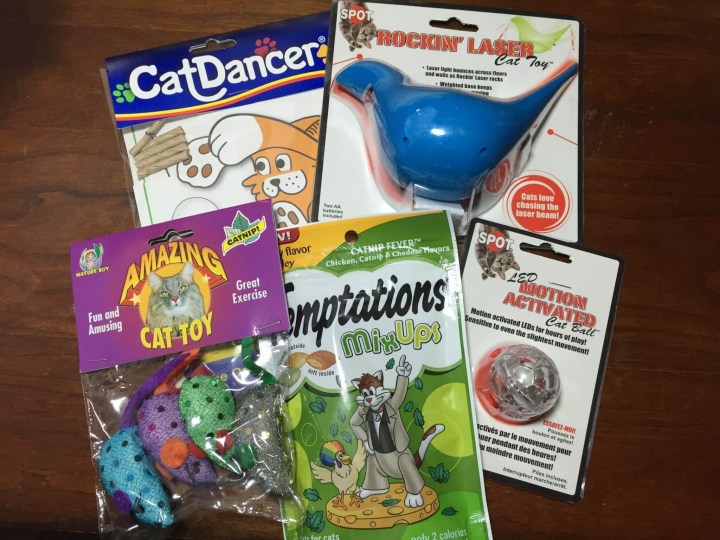 This box is always filled with the best treats and toys you could imagine! The box is always a fun surprise!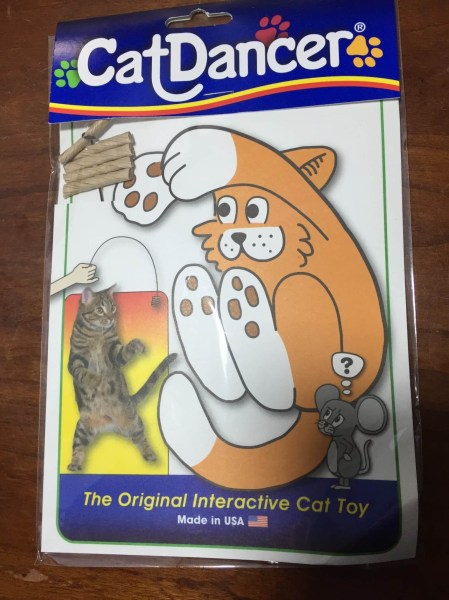 "Track 1: You Should be Dancing" This original Cat Dancer is an interactive toy. It comes on a flexible piece of wire, and cracks me up!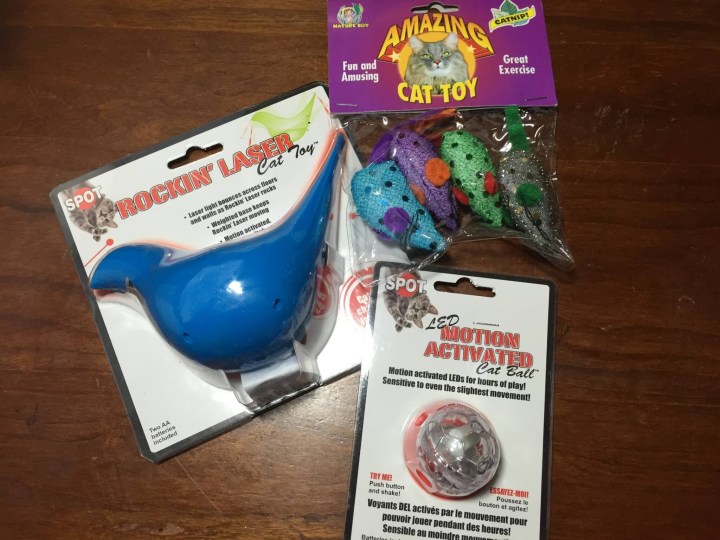 "Track #2: Kitty Disco Inferno" The Motion Activated disco ball is a way for your kitty to play with a light. Im sure Izzy will love this, but she's too tired out to play right now!
"Track #3: If I can't have you." These mice by Amazing Pets are adorable, and super fun!
"Track #4: Stayin' Alive" This bird shaped Rockin' Laser will provide hours of fun! Its a laser light for the walls. SO cute!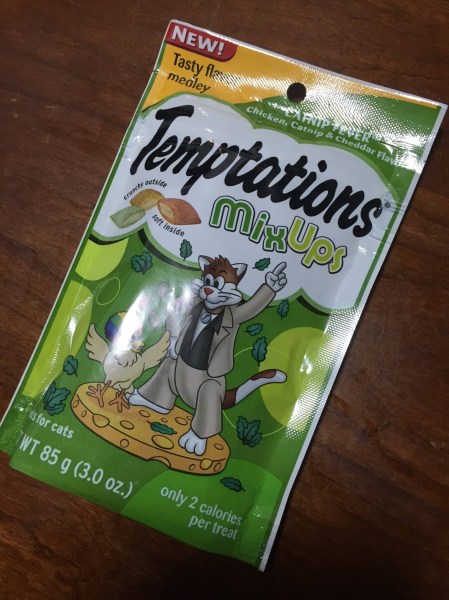 "Trach #5: Catnip Fever" Oh gosh, they even found temptations that has a cat dancing! I love this box! We love temptations treats in this house, so this was a great addition to the box!
 The August PetGiftBox was just the best! It had a great assortment of products for Izzy and I absolutely loved the theme. It is always nice to get a box of fun toys and treats for my cat, too! Izzy has loved all of the products so far, and I have too!
Izzy sure is tired out from all that "Dancing!"
Visit PetGiftBox to subscribe or find out more! Save half on your first box with coupon code mommysplurge. You can see all our PetGiftBox reviews or check out all the pet subscriptions in the directory.
The Subscription
:
PetGiftBox
The Description
: A box of toys and treats every month for the pet you love! Available for Dogs and Cats.
The Price
: $18 per month