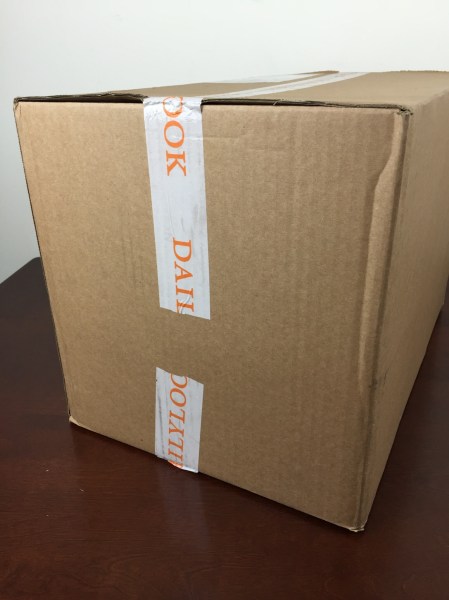 Daily Look Elite is a newer monthly subscription styling service that works almost exactly like Stitch Fix! You fill out your style profile and your personal stylist will curate a box of items for you to try out at home and either keep or return. Unlike Stitch Fix you'll get 7-11 items in your box instead of just 5. There is no 25% off code for keeping everything, but I did receive a coupon in my email for 50% off one item if I kept three or more from my first box (nothing for this box).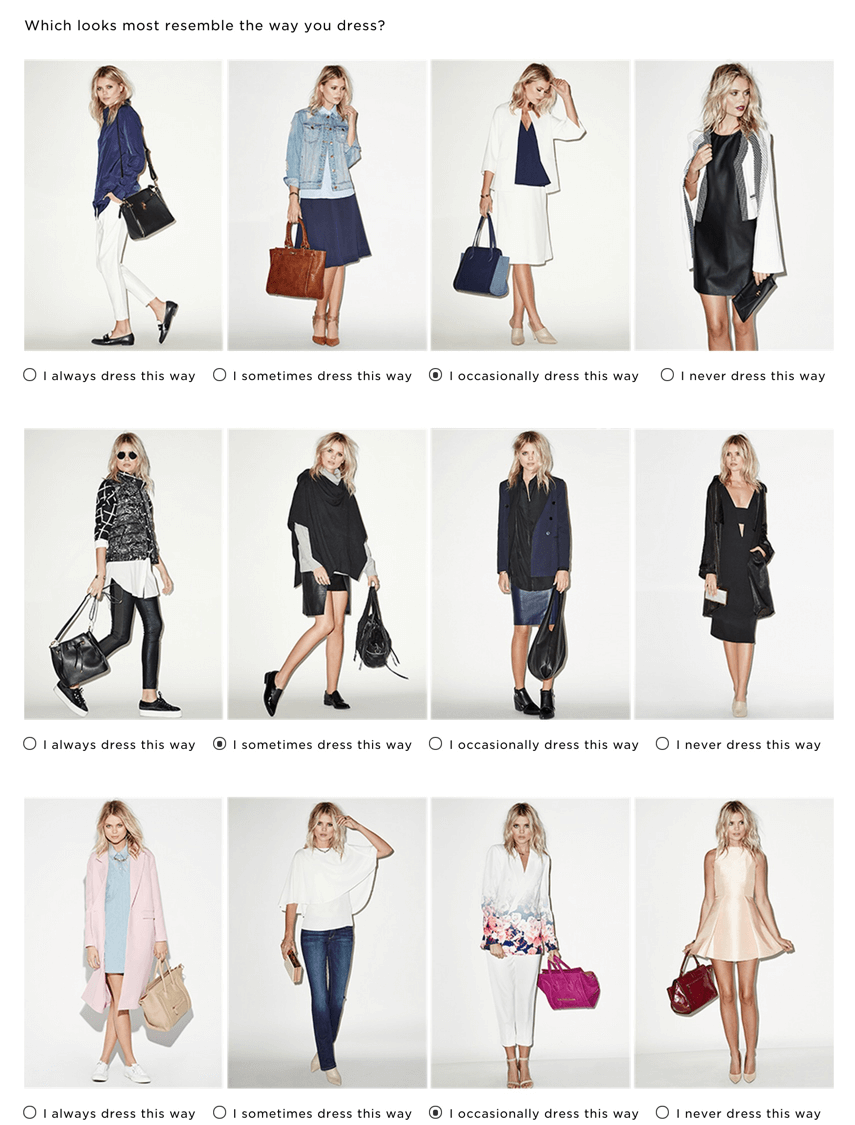 There's an extensive style profile to fill out – lots of details, and a set of style cards so you can help refine for your stylist how you dress. The profile is at least twice as long as Stitch Fix's profile.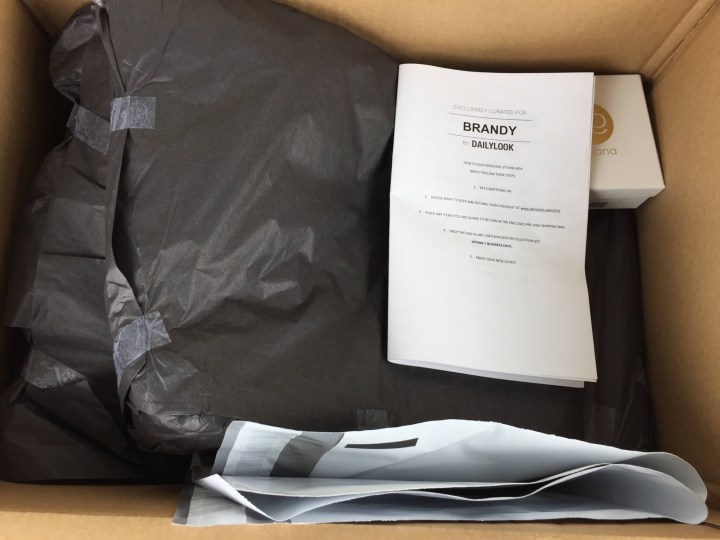 Everything comes nicely wrapped up.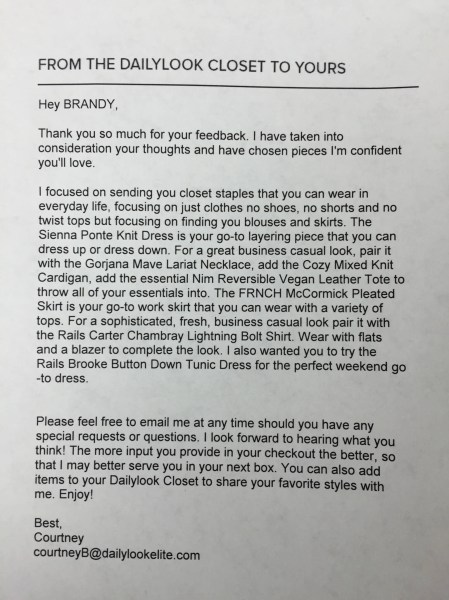 The box arrived with a return mailer bag, a receipt, and a return label to return the unwanted items, plus a long letter from my stylist.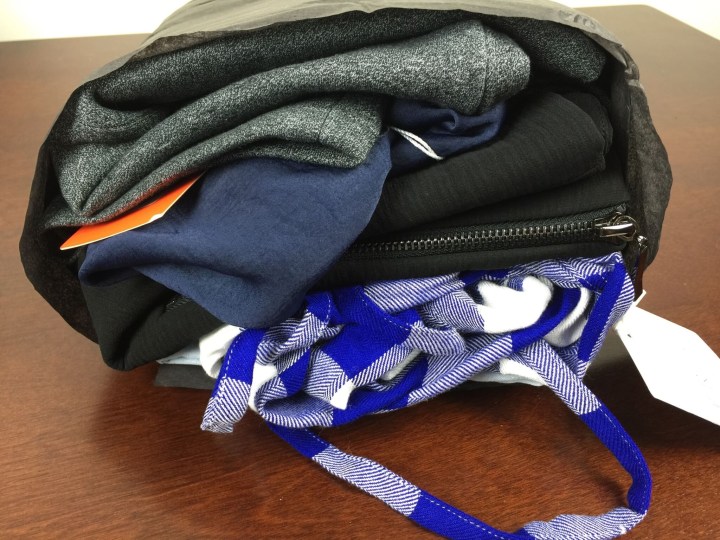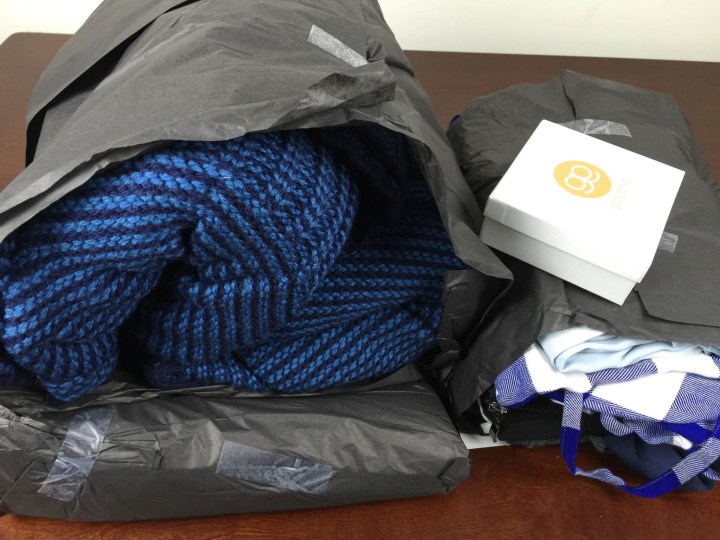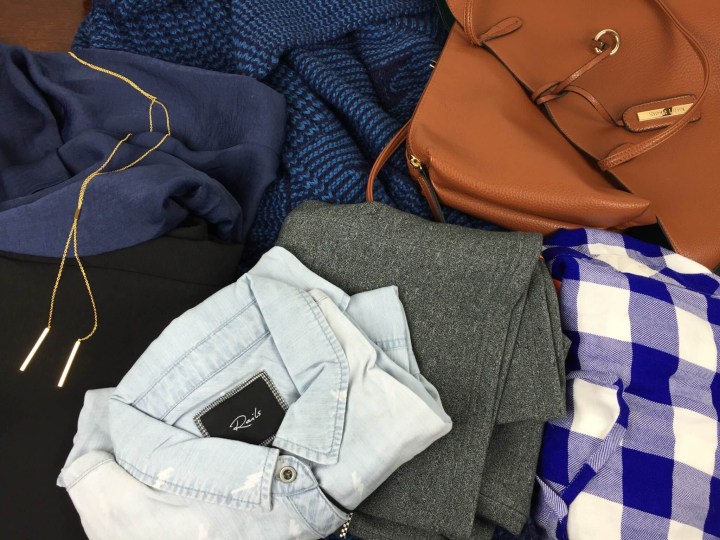 Everything in my Daily Look Elite box for August.
Cozy Mixed Knit Cardigan ($49.95) I received two of these, and I'm not sure why (the packing slip says 2, too).  I found this to be extremely unseasonal for August!! It was cozy and I do wear a cardigan half the day but this was too much!
Sienna Ponte Knit Dress ($64.99) This was way more like it! I love the silhouette and the fabric was perfect. I don't dig sleeveless dresses personally because I have flappy arms, but I thought this was a great item for this styling subscription (I don't think they had the information that I wouldn't want sleeveless dresses).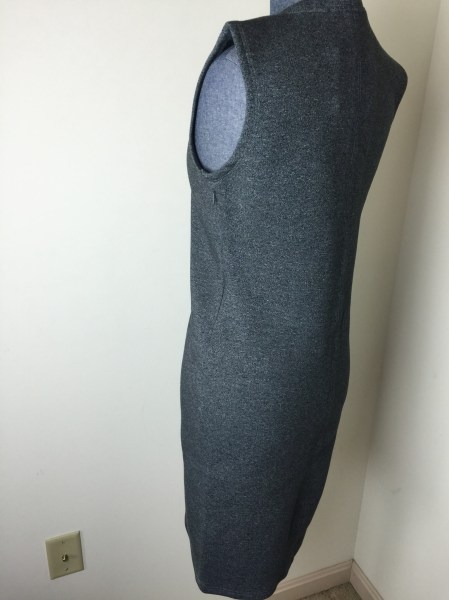 I also appreciated the high back dress – they really pulled off work-friendly with this piece!

Nim Reversible Vegan Leather Tote ($65.99) Another great work friendly piece (note the top photo is accurate as to color). Unfortunately, this item was received scratched.  Unlike Stitch Fix, most of the items I have received from Daily Look seem to be last piece/closeout items.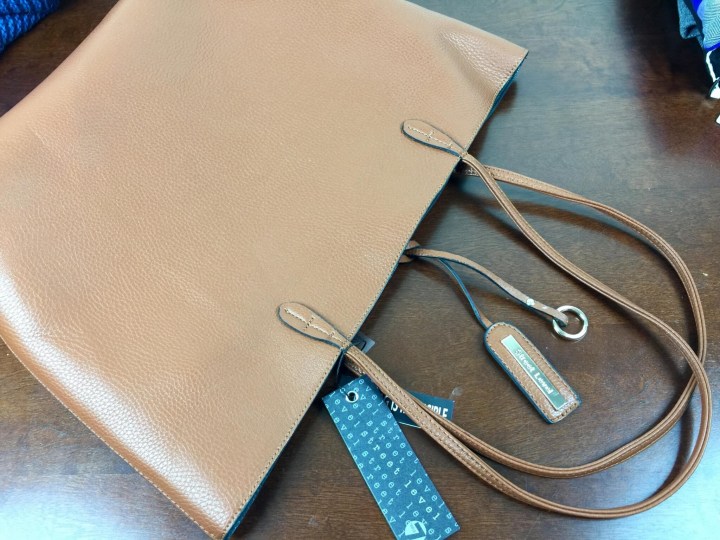 It did come with a nice inner pouch.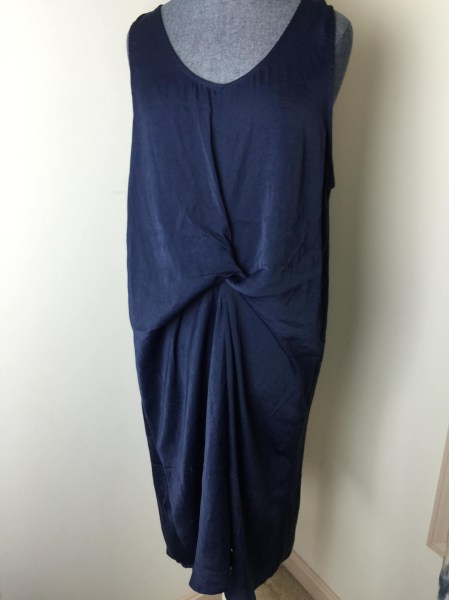 Charmeuse Front Sleeveless Knit Dress ($64.99) This is just a no for me. This box had some odd drapey shirts last time that I didn't care for too. It must be part of their style – if you like this dress/look good in this style you will probably like this subscription.
McCormick Pleated Skirt ($66.99) A really oddly pleated skirt, but work friendly.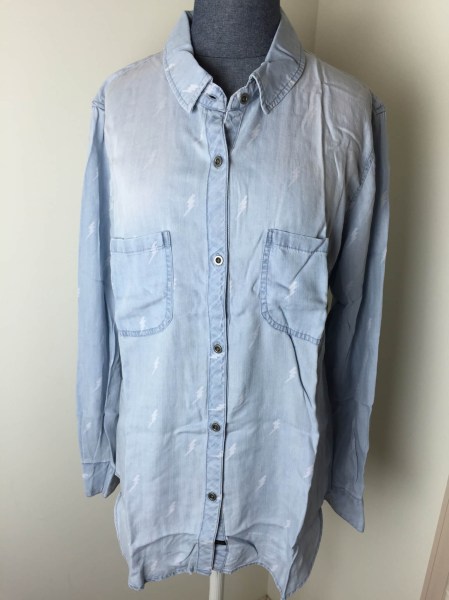 Rails Carter Chambray Lightning Bolt Shirt ($136.99) The only thing that goes through my head when a chambray shirt arrives is "Canadian Tuxedo." The price on this is outrageous, but the lightning bolt is neat!
Rails Brooke Button Down Tunic Dress ($147.99) What a beautiful sweet little dress! I wouldn't pay that price, but I liked the fun summer style.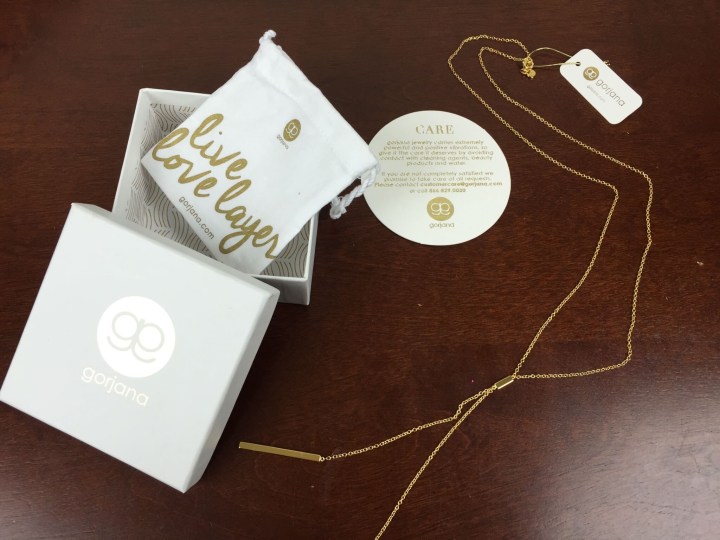 Gorjana Mave Lariat Necklace ($77.99) A nice Gorjana piece, but I don't care for most very long necklaces, this one included (makes me look pregnant!).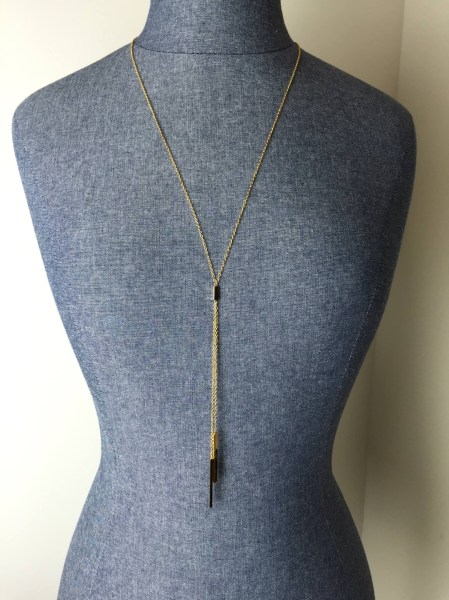 They just raised the styling fee to $40 per box – too much in my opinion – although it gets added to your account as store credit according to their email. However, according to their website it gets applied to what you keep, so I don't know what to think. I didn't keep anything from this box and they immediately switched me to a quarterly subscription (really, you don't like taking my money?). I had been planning to cancel anyways. Something about their messaging makes me feel not good enough for this subscription and I don't really think it's spot on for my demographic. I have heard multiple complaints from readers ordering a box and never getting one. Although getting the big box of clothes was fun, I think other clothing subscriptions and clothing mystery totes have better value and customer service.
Visit Daily Look Elite to subscribe or find out more.
The Subscription
:
Daily Look Elite
The Description
: Get a box of handpicked pieces delivered straight to your doorstep for truly effortless style.Each box contains 7-11 exclusively hand-selected items that will generally range from $75-$350. Keep what you love and return the rest within 5 days, absolutely free! After 5 days, you are only charged for what you keep.
The Price
: $40 styling fee
The Coupon
: There's usually a trial offer for a free styling fee for your first box!