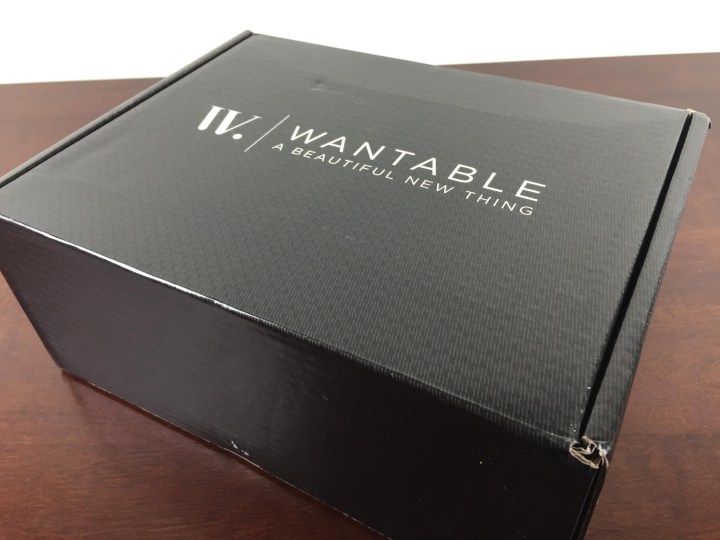 Wantable Style Edit is a new personal styling subscription.  It works just like Stitch Fix – fill out your style profile and size info, pay a $20 styling fee (credited against your purchase), and if you buy everything in your edit, you'll save 25%! Wantable also has style subscriptions for accessories, makeup, or intimates wear, plus another personal styling subscription for fitness clothing.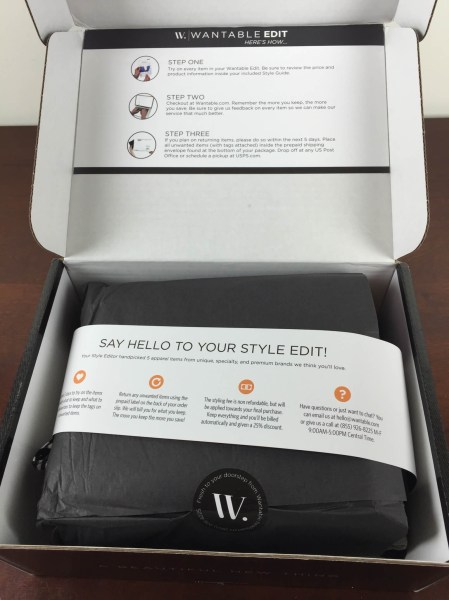 The Style Edit is our new personal styling service. Similar to our Fitness Edit, the Style Edit is a service that allows you to try before you buy. This means you get to try on 5 handpicked items in the comfort of your own home before paying for them. Item prices are based on your personal preferences but usually range from $50-$100 each.

The Style Edit is a monthly subscription, but you can skip a month or cancel at any time. Currently Edits are only available to customers in the 50 U.S. States.
The information card details each item and the price.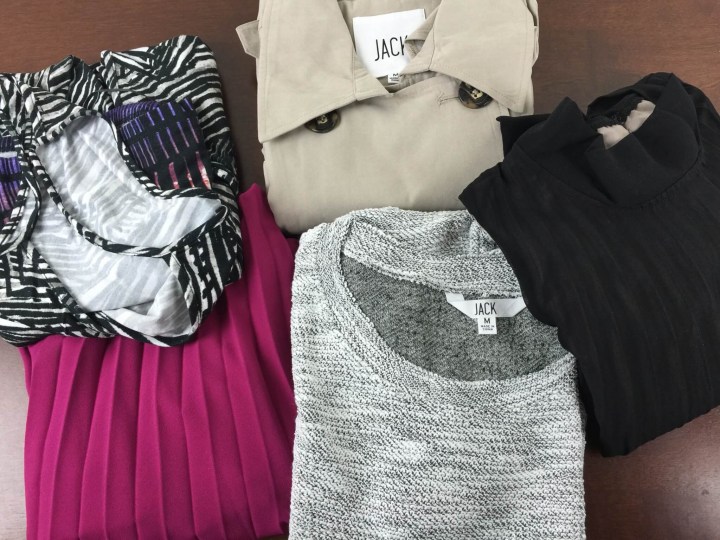 Everything in my box!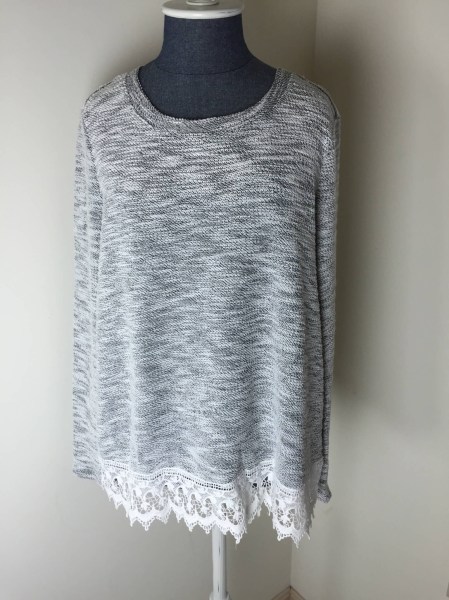 Jack by BB Dakota Rufio Top ($60) This matches the boho style profile I guess – but it really isn't my style at all. Way too boxy and frou frou for me. I removed boho from my profile after getting this one. The stylist said to pair it with a fun pleated skirt (like the one below?? no.).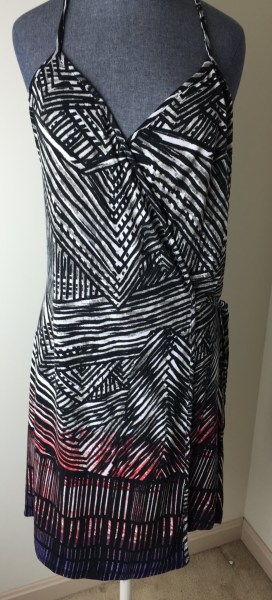 Tart Collections Ishana Dress ($136) This is super pretty and I love the illusion the pattern provides as well as the ombre color gradations. For me personally, since I live in the north, this is too much to spend on a very-summer dress as the summer draws to a close.  It's also not bra-friendly so I couldn't make much use out of it. But the dress itself is really nice.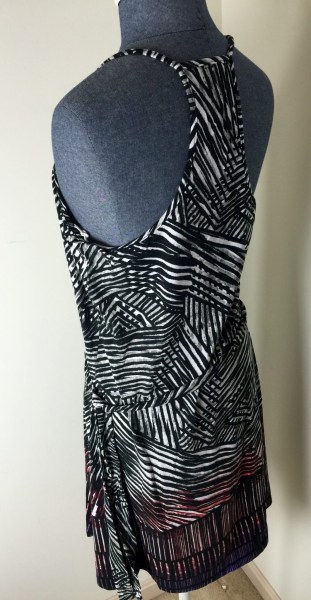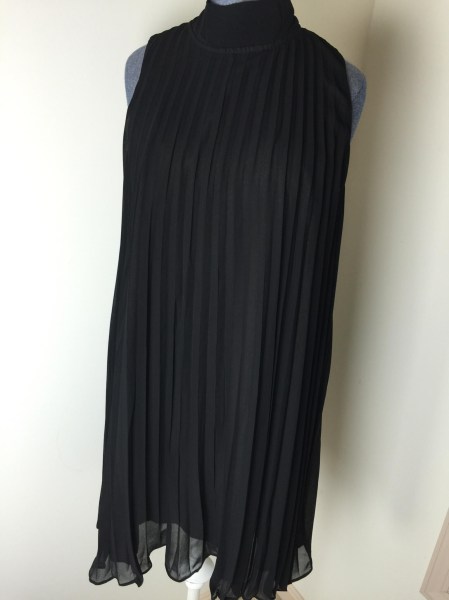 BB Dakota Devlan Pleated Dress ($95) This "dress" is really really really short, even on me, and it's an unflattering shape unless you're really slender.  I have my shape set as apple in the style profile, and I'm guessing this stylist misunderstands this shape. I don't need to look pregnant! I wish I had this top while I was pregnant – it would have been super classy!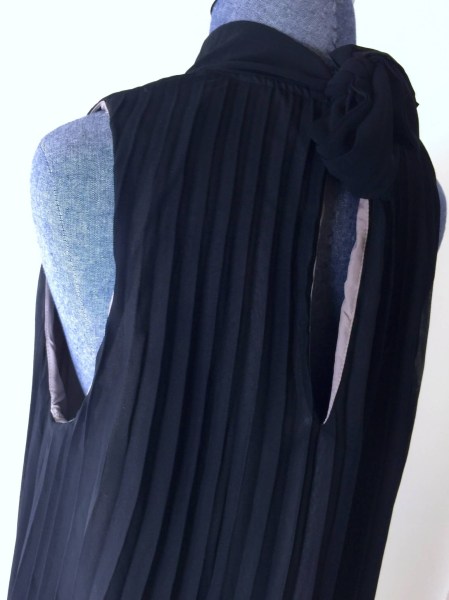 I didn't like the lining either.
 Jack by BB Dakota Hopper Trench Coat ($90) This was much more me, and perfect for the impending fall! (I envy you if you have lots of summer time left – up here, we don't!).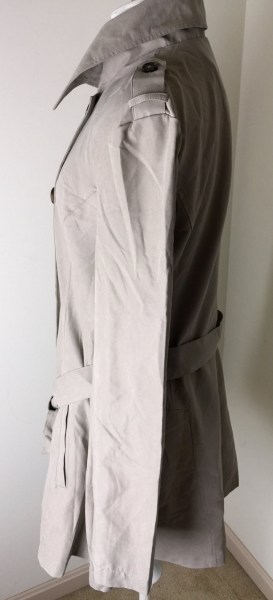 This trench was flattering on my shape and had lots of nice details! The fabric was really soft (poly/nylon) but unfortunately a handwash only deal. I didn't take photos but it was very well constructed, I was actually really impressed by it.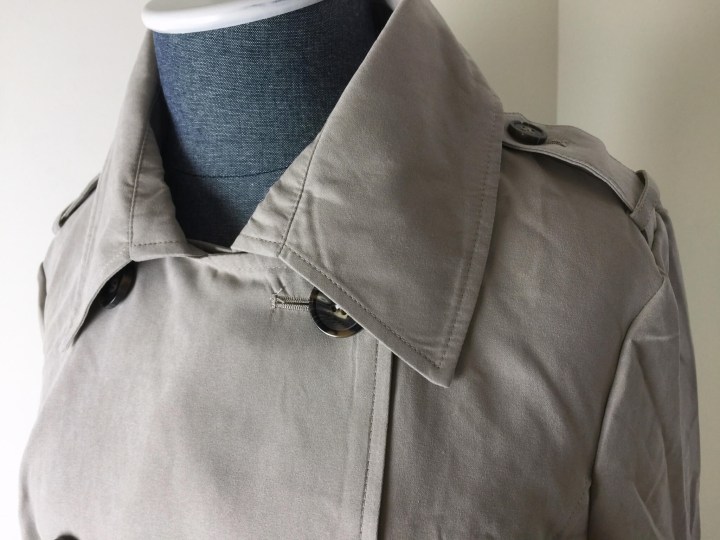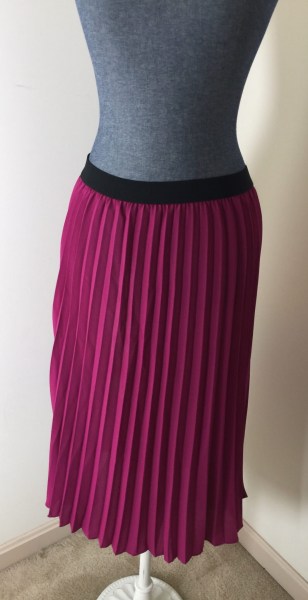 Jack by BB Dakota Kingslee Pleated Skirt ($70) I liked the simple, easy style of this skirt, and it's a color I enjoy wearing, but I would have appreciated my Stitch Fix cards for style help.
This is only the third month of this subscription but they started out so strong, I was disappointed. This had 4 out of 5 items from the same manufacturer, 2 pleated items, everything was just weird about this box.
While I liked most of the style selections this month, it really left me feeling bewildered. Did they run out of brands at Wantable? Why did I receive essentially 4 BB Dakota items? Inquiring minds do want to know! One of the reasons I really liked my first two boxes was because I got so many interesting brands! And while BB Dakota is one of them, it is not all of them. I'm hoping for a better experience next month.
Visit Wantable to find out more about the Style Edit or to schedule your first box. See all our our Wantable Style Edit Reviews or check out more fashion and clothing subscriptions for women in the directory.
The Subscription
:
Wantable Style Edit
The Description
:Wantable Style sends 5 clothing selections handpicked by your style editor to try before you buy. Keep all 5 pieces and save 25%! Fill out the style profile and never get anything on your "dislike" list.
The Price
: $20 styling fee per month, applied against your clothing purchase.