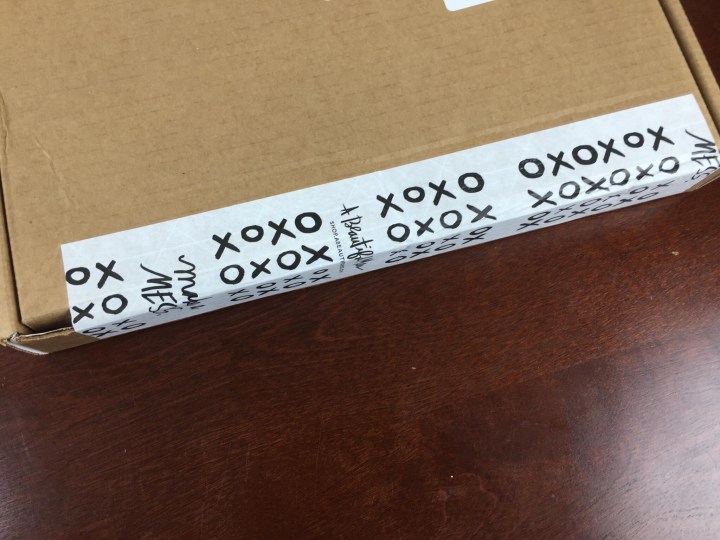 Messy Box is a newer monthly subscription box from lifestyle blog A Beautiful Mess. It's really a scrapbook box (let me tell you, I still have big plans to organize my photographs, starting with 3 years ago…) but I am thinking of getting a big bulletin board and making a monthly mood board with it. I also expect to have some mommy daughter chill craft time with this one.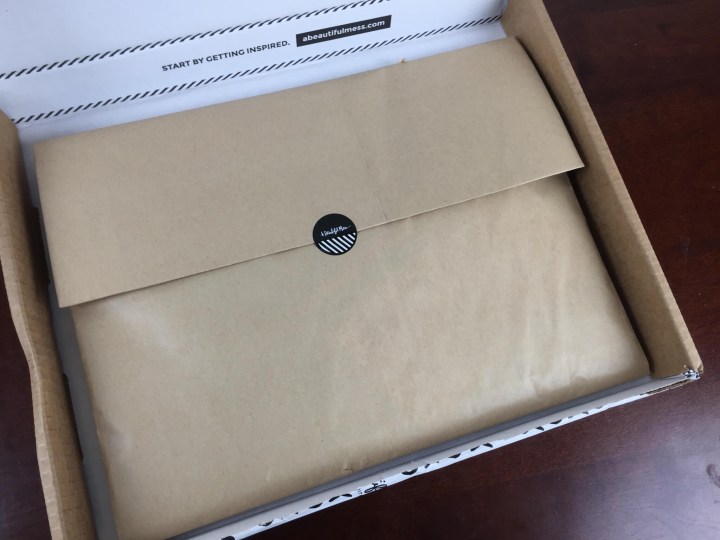 Everything is contained in a bag inside the box (if you want to see the cute box, check out my first Messy Box review).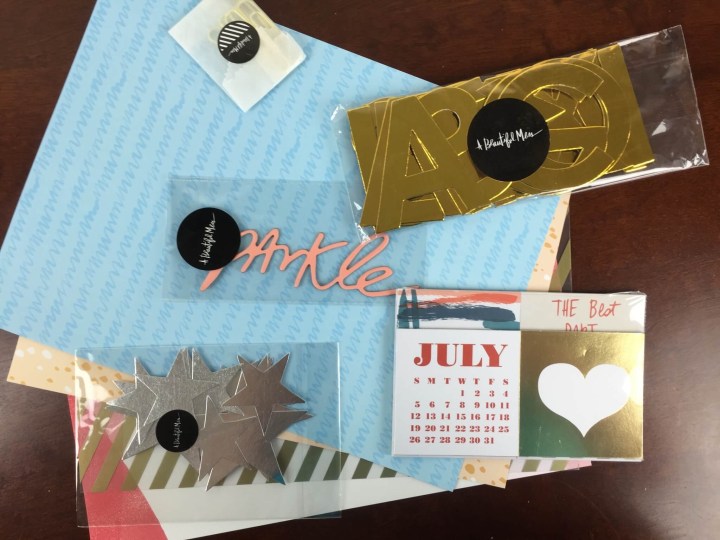 Everything in the box! 
Shine bright this July with the latest Messy Box! It's packed with cool blue and warm red shades contrasted with a splash of black and white and plenty of pattern to make for major sparkle appeal.

Up your shine factor with motivational journal cards, shimmery gold chipboard alphas, star die cuts, 9×12 papers, and bronze metallic washi tape. Also enjoy an extra dose of glitz on a gold foil transparency and jumbo gold paper clips! We're so ready to document all the fun times that add luster to our lives!
There was no washi tape, it's not in the kit list, so I guess it's just a suggestion? It would have been useful.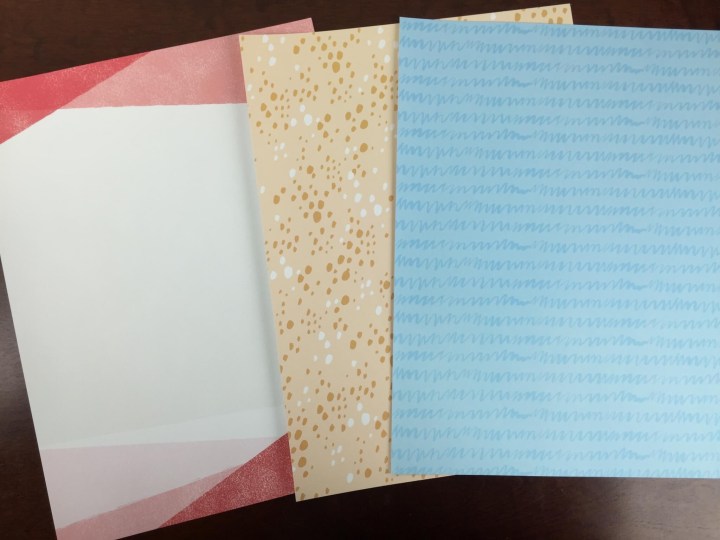 Scrapbooking papers.
set of journal cards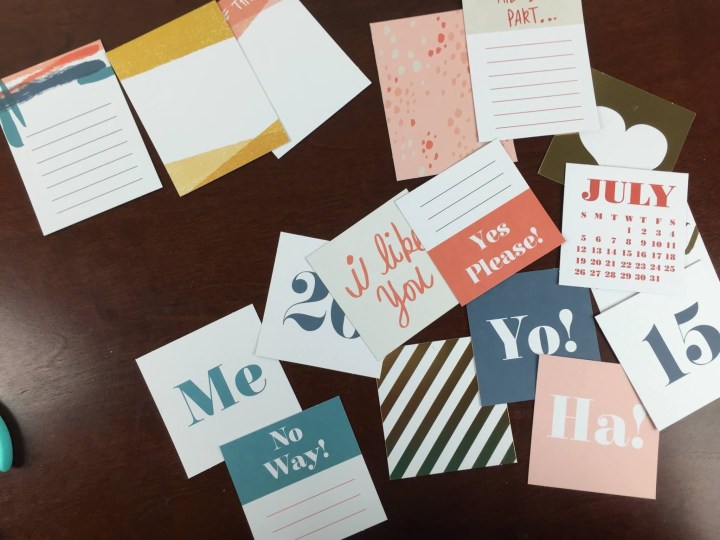 More journal cards. I nicked one with my scissors opening the package. I knew it was going to happen and it happened anyways. SIGH.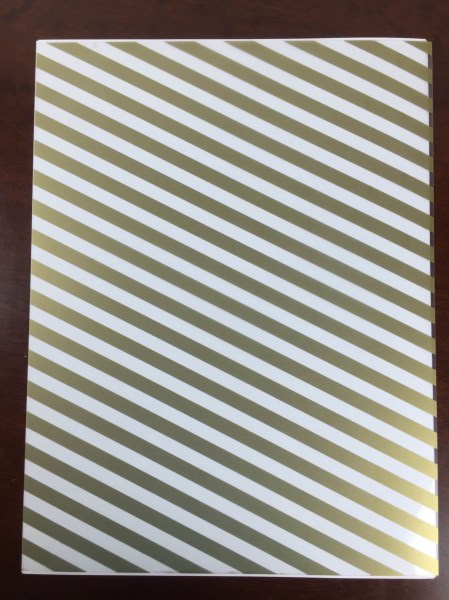 Gold Foil Transparency – The photo is on white paper so you can see it.
star die cuts
jumbo gold paper clips
pink die cut "sparkle" chipboard word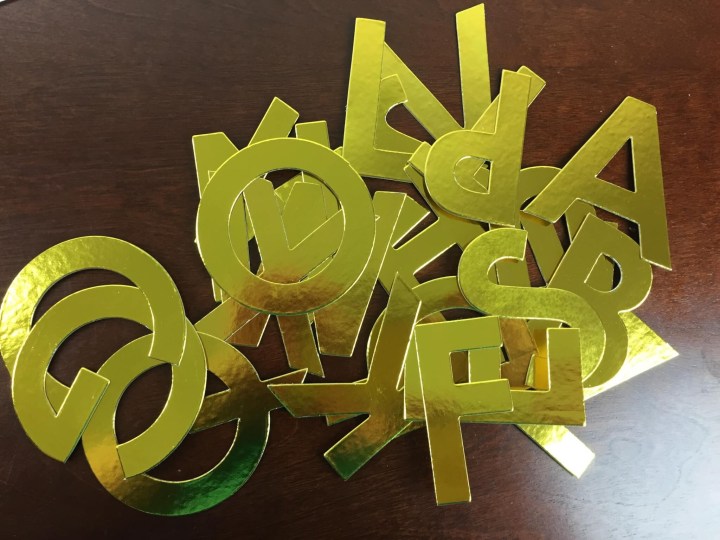 Gold chipboard alphabet.
This was another nice set – but I'm kind of meh on the color scheme. I think I really need to get a bulletin board for my office to make my own decorations. I only got my first box 3 weeks ago (I ordered late) so I haven't had the confidence yet to put anything together.  Maybe if I did some collages I would feel better about making a scrapbook, which feels so final. Most of the decorations in our home are super ephemeral right now so the bulletin board seems up my alley.
FYI, they sell a "Messy Book" and pocket scrapbooking supplies, but you don't have to purchase their items, especially if you already use a different size scrapbook. I found these We R Memory Keepers pages and October Afternoon pages on Amazon (these are the 3×3 ones)! FYI, I found this site – Kanvess – that does Instagram prints for a quarter! A Beautiful Mess recommends/is sponsored by Canon Pixma but you have to cut them up manually. Scrapbook.com also has a wide variety of page protectors! Jenny (see the comments!) recommended a multi-pack so we can experiment with different layouts.
I would love to hear what you would do with your Messy Box!
Visit Messy Box to subscribe or find out more, or check out all our Messy Box reviews.  See other paper, stationery, and scrapbooking subscriptions in the directory.
The Subscription
:
Messy Box
The Description
: A Beautiful Mess's Messy Box is a monthly stationary subscription service. Included are items for scrapbooking or other paper crafts, including items like papers, journal cards, colored enamel dots, circle cork stickers, 4×6 silkscreens, phrase stickers, alpha stickers, sequin mix, and shipping tags.
The Price
: $24.99 per month (save $5 per month with a year long subscription)