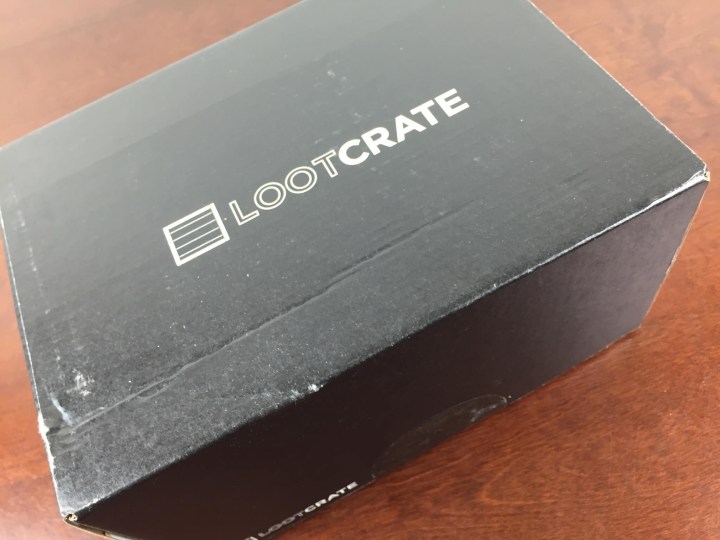 Loot Crate is the original subscription box for geeks & gamers. Every month you'll get awesome geeky items curated around a central theme. One of the things I love about this box is that it's only $20 per month – a super affordable geeky fix with a subscriber base so gigantic that every box is full of really awesome geeky items – many of which are exclusive to this subscription (and not just oh, it will be released later – actual exclusive items you'll only get in this box!). You can save $3 on any Loot Crate subscription with code SAVE3 or save 10% on a longer subscription plan with promo code HELLOSUBSCRIPTION (perfect for the new annual subscription).

 The theme for July was HEROES 2! The first sequel!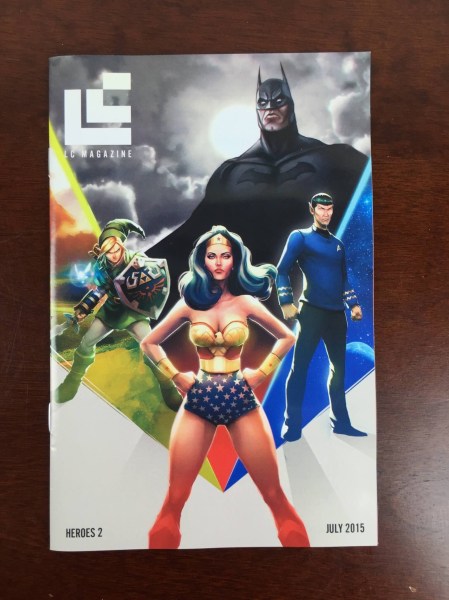 Every Loot Crate box comes with the mini mag.  There are interviews and fan stories inside, as well as details on all the products. Sigh. Last month there was an article on Mr. Robot. We're still watching it, but I don't really dig it. I think they're trying way way too hard. Speaking of last month, hilariously my cousin's 8 year old daughter took off with our two Terminator heads. She keeps them on her lap while playing her DS, and places them over her head while she sleeps! So weird!
Also in the Mini Mag – Fallout 4 Limited Edition Crate coming soon.
An article in the mini mag.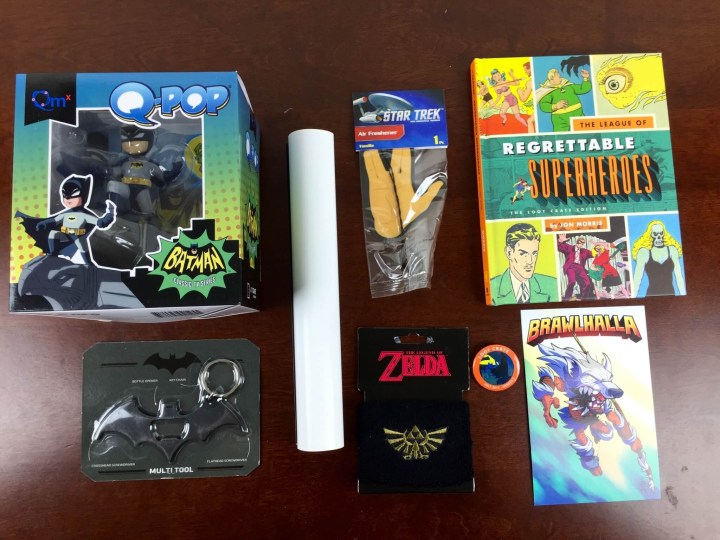 All the items in the July box.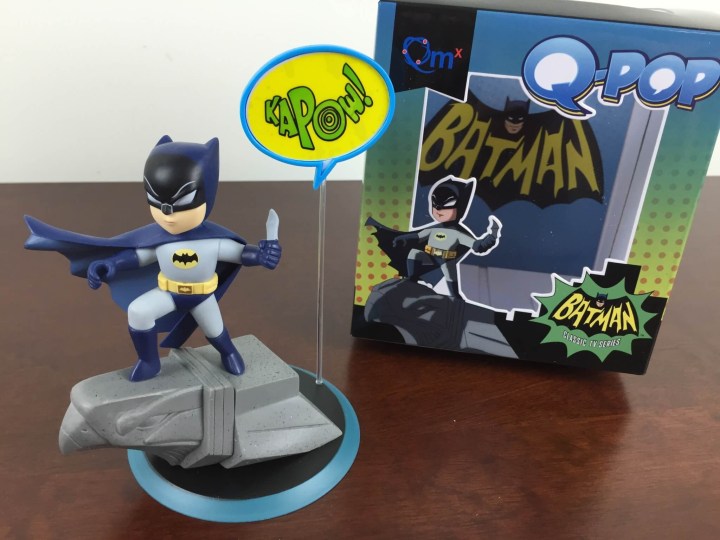 Q-Pop Figure – Batman '66 ($15.40) This is only slightly different from the regular one – I think he has some extra flair around the eyes plus a blue cape, plus a different belt (all the details!), but he's awesome.  This is a great figure and I know we are all going to have fun with the dry erase feature!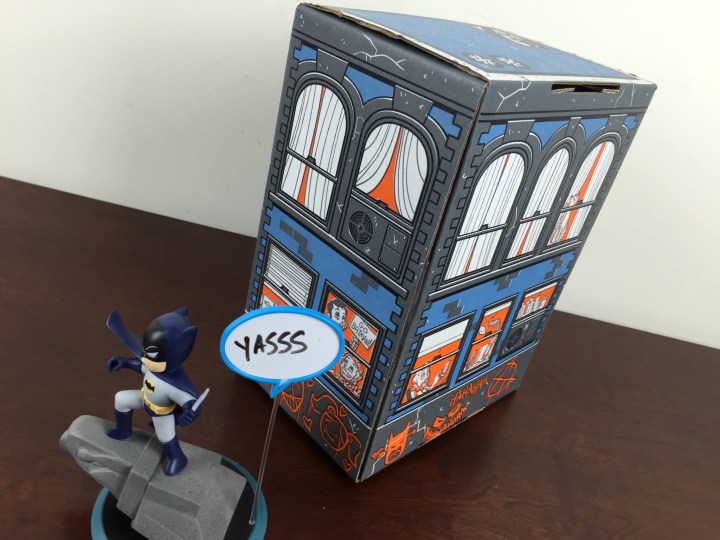 A profile shot, plus a look at the box – this one turned inside out and was easy enough for me to refold 🙂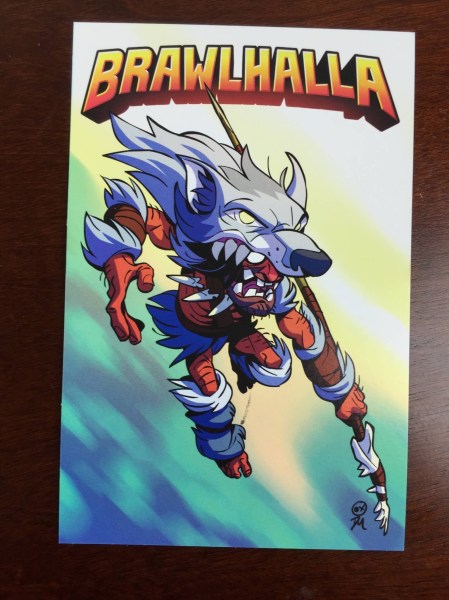 Brawlhalla Steam Code ($12.99)  Exclusive skins, weapons, and characters!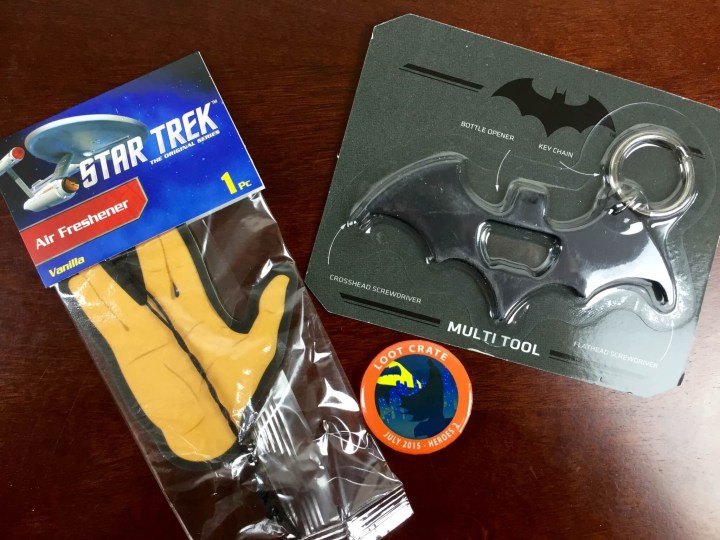 Star Trek Vulcan Salute Air Freshener ($2.99) LLAP.
Batman Batarang Multi-Tool ($8.89) This is so great! It's useful and fun and my husband thinks it's rad.
July 2015 Loot Crate Pin – I was actually surprised that this was just Batman!
Philips Head, flat head screwdriver on the other side, bottle opener in the middle!
The League of Regrettable Superheroes – Lootcrate exclusive cover ($12.95) I'm not actually sure if anything else inside this edition is different from the regular one! If you own both, let me know!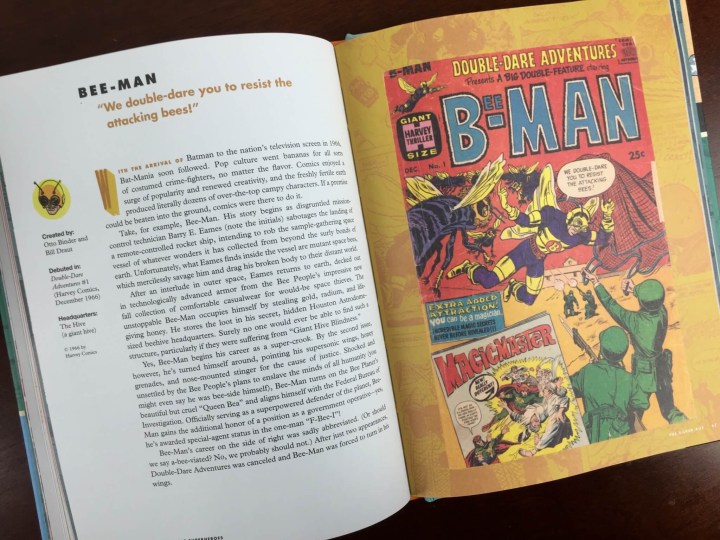 This is actually quite hilarious, and a great side table book (not quite large enough to be a coffee table book!).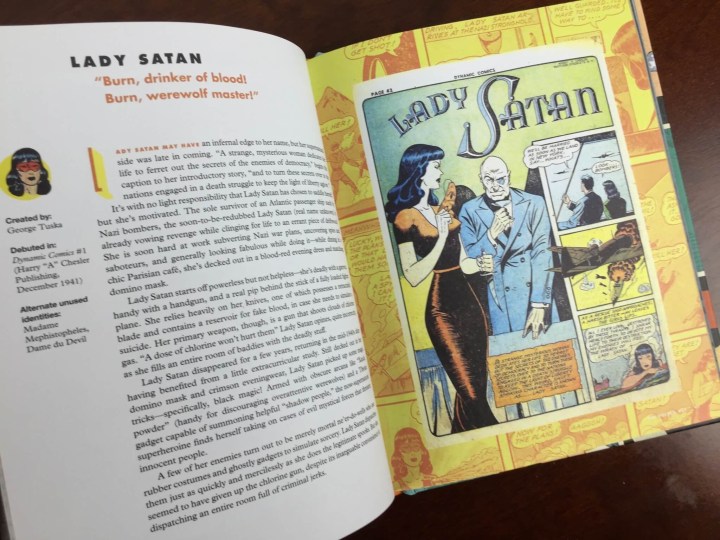 Hee!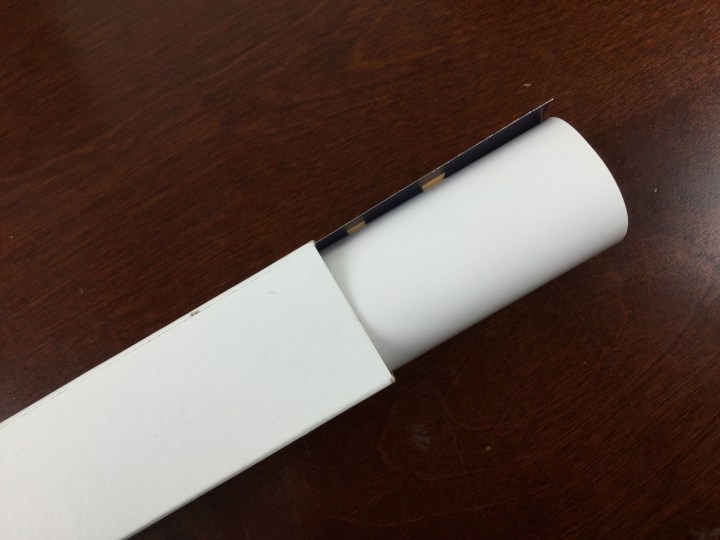 The poster came rolled and protected in cardboard, which makes it something I will use. I cannot stand folded posters.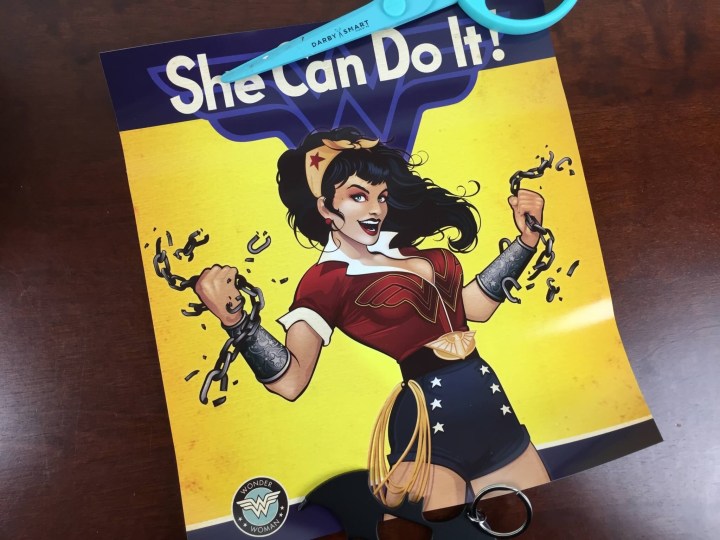 Wonder Woman Poster by DC Collectibles ($10) This is a smaller version of the full thing – distributed by Quantum Mechanix (Qmx – same company as Batman). This was designed as part of the DC Bombshells series by Ant Lucia, but TBH, when I saw it, all I could think of was COOP (which I am not linking, because most of his stuff is um, not safe for work – he did the Lords of Acid devil ladies). My husband will definitely want to hang this up – and if he didn't – half of my male relatives would be waiting in line.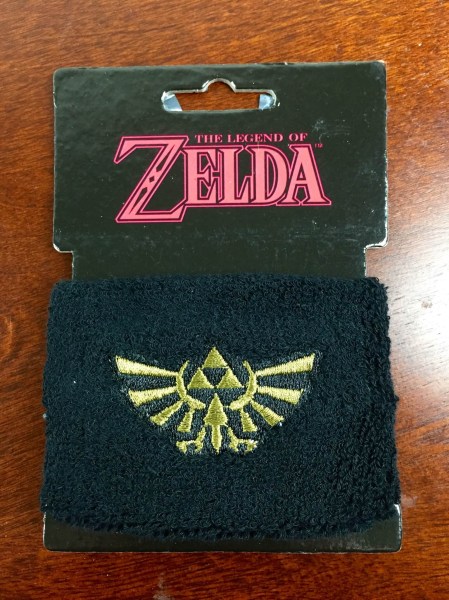 Zelda TriForce Wristband (~$5) My husband actually totally digs wristbands and usually takes them – but I'm saving this for my niece – she totally cleaned me out of every Zelda item I had 2 weeks ago! I know she'll love it even though we would get a kick out of it too!
Visit Loot Crate you'd like to subscribe or find out more! Save $3 on any Loot Crate subscription with code SAVE3 or save 10% on a longer subscription plan with promo code HELLOSUBSCRIPTION. Check out all our Loot Crate Reviews and other Geek, Gamer & Nerd Subscription Boxes in the directory!
The Subscription
: 
Loot Crate
The Description
: Lootcrate is a subscription box full of gamer-ific loot for geeks and gamers. Past crates have included figurines, candy, stickers, gift cards, accessories, more figurines, buttons, books, postcards, shirts, stickers, games, you name it, all with a geeky, game-y flair.
The Price
: $20 per month
The Coupon
: Save $3 on any subscription with code 
SAVE3 
. Or save 10% with coupon 
HELLOSUBSCRIPTION 
!