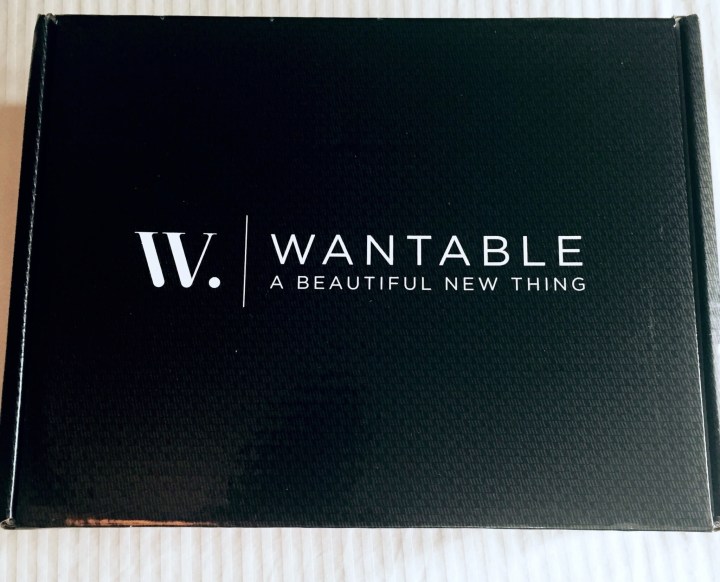 Wantables Fitness Edit offers 5 pieces selected by a personal stylist based on your style quiz. The Fitness Edit is a service that allows you to try your items before you decide to purchase. Wantables only sends items that meet your price point, style and size.
There is a styling fee of $20 plus the cost of clothes. If you decide to keep any of the items the $20 will be deducted from the cost. If you decide to keep 3-4 items you will receive 20% off, or 30% off when you keep all 5 items. They include a prepaid large envelope to return any items that you would like after 5 days. The Fitness Edit is a part of Wantable monthly subscriptions and you can skip a month or cancel any time.
After filling out a detailed quiz about my fitness style, my stylist picked out 5 pieces for me.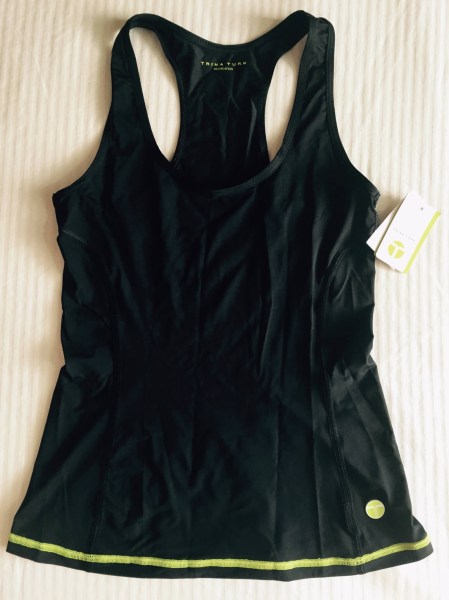 Trina Turk Recreation Racerback Tank ($58): This is a cute basic black racerback tank that every woman should have in her workout wardrobe.  It features moisture wicking to keep you dry and the tank seems as if it would keep its shape. Overall, I think it's super cute but, I already have something very similar. If you don't have something similar, I'd recommend it.
Final decision: Returned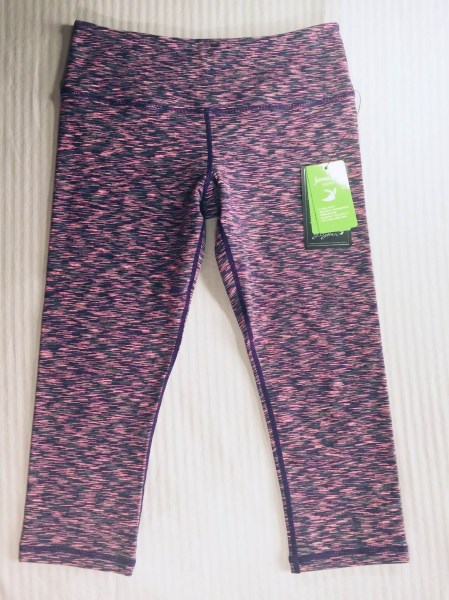 Glyder Mantra Space Dye Crop ($56):
These capris are super cute and would be great all year-round with various color tops. They have an amazing 4-way fit that compliments your figure. The material is very soft and offers moisture wicking. I have a very similar pair from Fabletics that I wear often and love. Overall, I'd recommend these capris to anyone that would like to make a fashion statement during their workout.
Final decision: Returned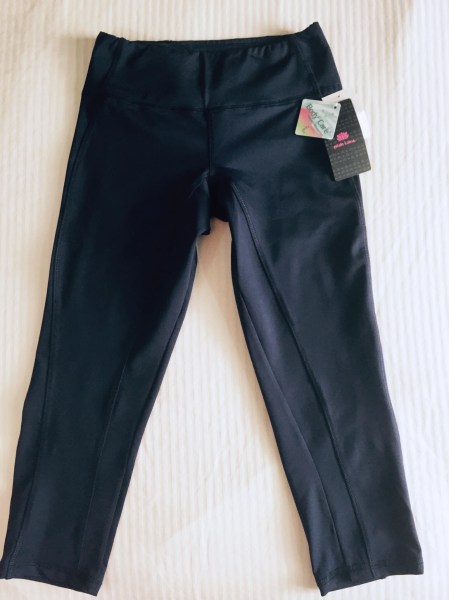 Pink Lotus Seamed Moto Legging ($74):
Ahhhh…Pink Lotus makes the cutest workout clothes. I fell in love with these capris as soon as I saw them. When I tried them on they were too big for me! They are adorable and are unlike anything I own. I'm currently on the lookout for a smaller size. Overall, these would be perfect for anyone looking to have a pair of black capris that stand out and make a statement. I hated that I had to return them!
Final decision: Returned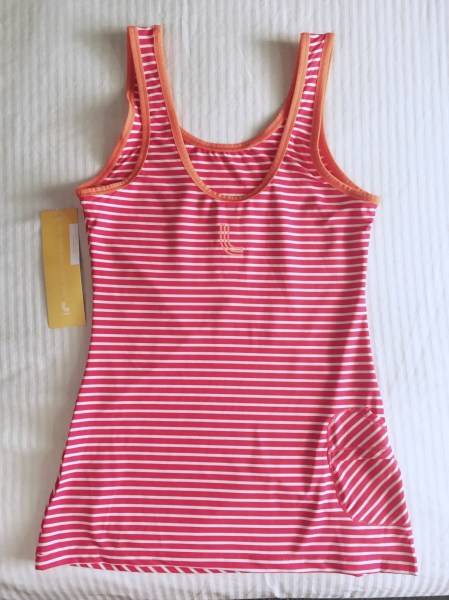 Lole Twist Tank Top Coral ($48): This is a cute striped top but, for some reason I felt it didn't "feel" like a workout top. It seemed very "swimsuit like." I do like the attention to detail on this top and the stripes. I think this top would look very cute with some denim cut-off shorts and sandals. Overall, this is a very nice top to wear during hot weather…it's just not something I would personally wear.
Final decision: Returned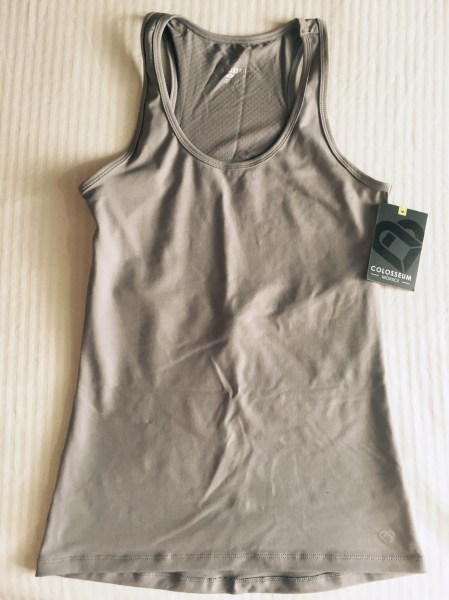 Colosseum Cutout Body Hug Tank ($59): I liked the design of this tank. It seems very versatile and would look great with a pair of shorts or capris. The back has a cute cut-out that can show off your sports bra. Overall, this is a very cute and basic tank that anyone can benefit having in their workout wardrobe. Unfortunately, I have a similar tank and decided they looked too alike.
Final decision: Returned
All 5 pieces totaled $295. If I had decided to keep them all it would have been a total of $111.50 (that includes the $20 styling fee and 30% discount).  If I were to break it down – it would have been $22.30 per item. Seriously, that is such a great deal for quality clothing that is hand-picked for you! June's Wantable Fitness Edit was a lot of fun to receive. I'm enjoying seeing what my stylist picks out for me! Definitely give them a try and see what they pick for you!
Visit Wantable to find out more about the Fitness Edit or to schedule your first box. Check out all our Wantable Reviews!
The Subscription
:
Wantable Fitness Edit
The Description
: Wantable Fitness sends 5 athletic wear selections handpicked by your style editor to try before you buy. Keep 3 or more pieces save 20%, Keep all 5 save 30%! Fill out the style profile and never get anything on your "dislike" list.
The Price
: $20 styling fee, refundable against your purchase