Better Half Box is a new monthly subscription box with two versions: Guys & Gals! Every month you'll receive items centered around a new and exciting theme. Products are full-sized and in categories like lifestyle, beauty, fashion and home. I hadn't seen one of these before so I was super excited to review one. This review is for the women's box.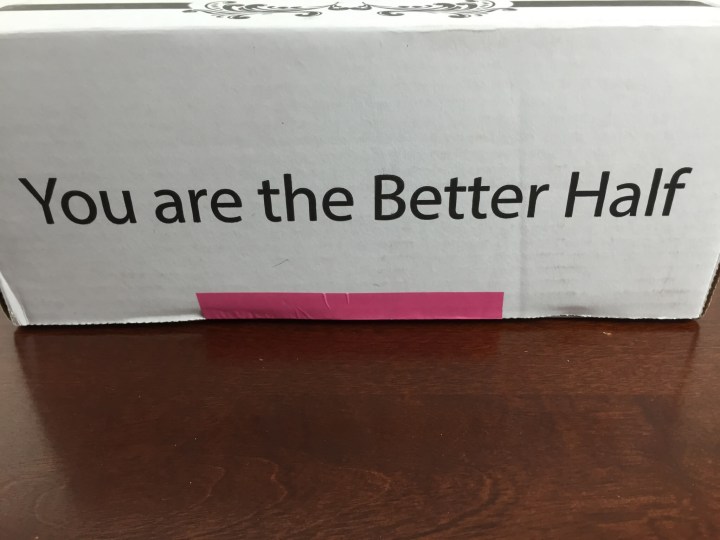 The Ladies' Better Half Box is sealed with pink tape – dudes' boxes are sealed with blue!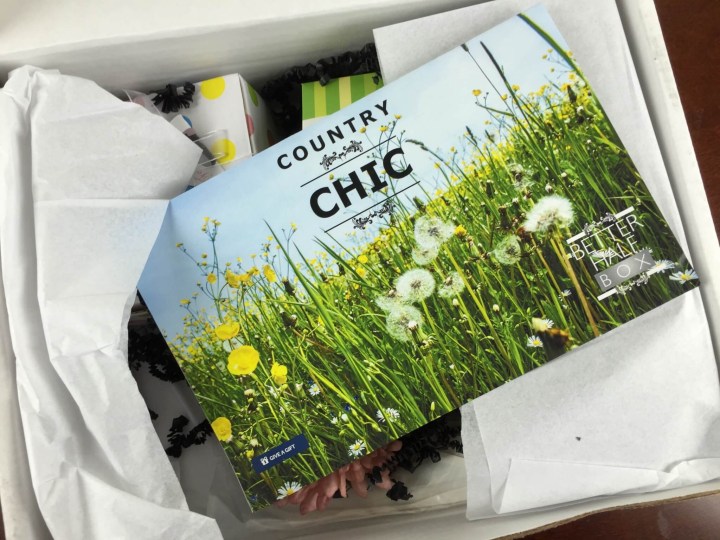 The July Better Half Box theme for women is Country Chic.
Everything in the July box!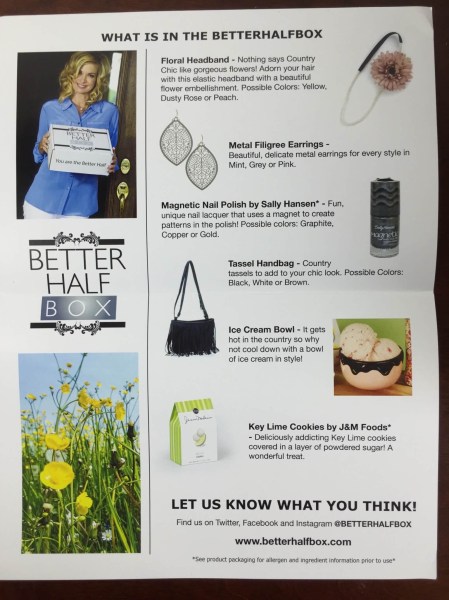 Theh information card lists the details of the items. Everything is full-size.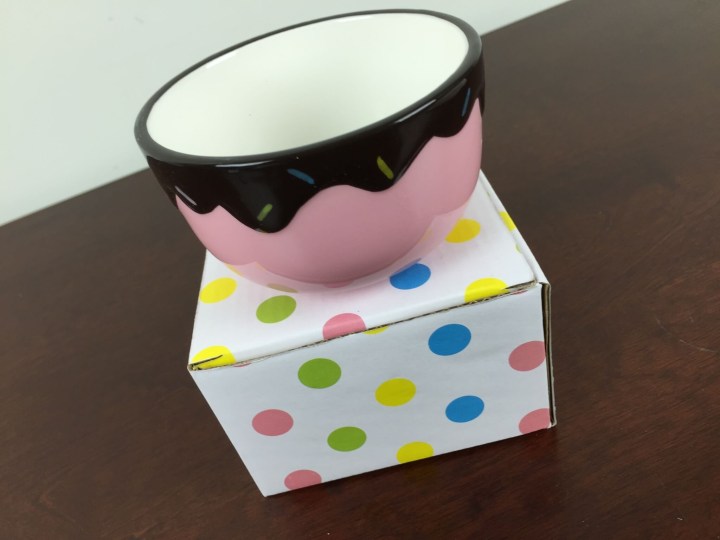 Ice Cream Bowl: This is super cute and fun! You can use it for a dish for actual ice cream, or as a jewelry or catch-all bowl. I love having cutesy plates and such and this fit right in, but my daughter swiped it for her room!
Floral Headband: The style of this one is cute and I like the actual color of the flower, which will match a lot of items. The suede braiding is a nice touch and I like the elastic for the bottom part of your head.
Sally Hansen Magnetic Nail Color – Kinetic Copper: A pretty copper color. Right after you paint there's a notch to place your finger on the top so the magnets inside can move the metallic pigments around, creating a pattern on your nails. Neat item and magnetic polish is fun.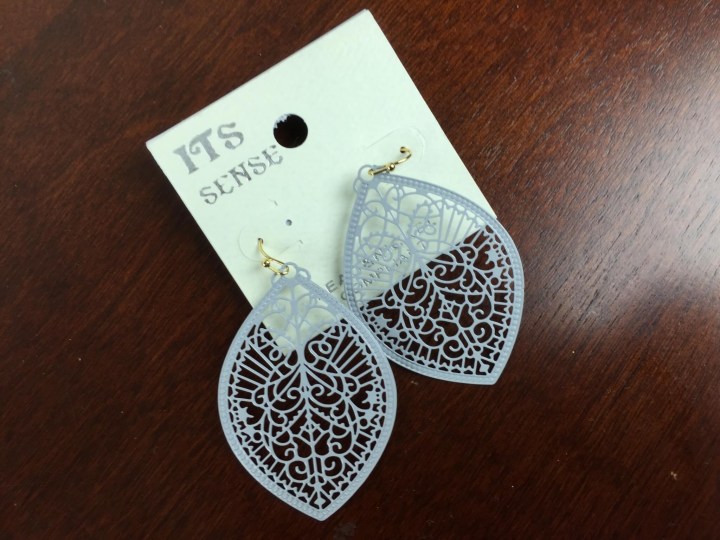 Metal Filigree Earrings: These definitely fit the style, and they're pretty and delicate. I like this design!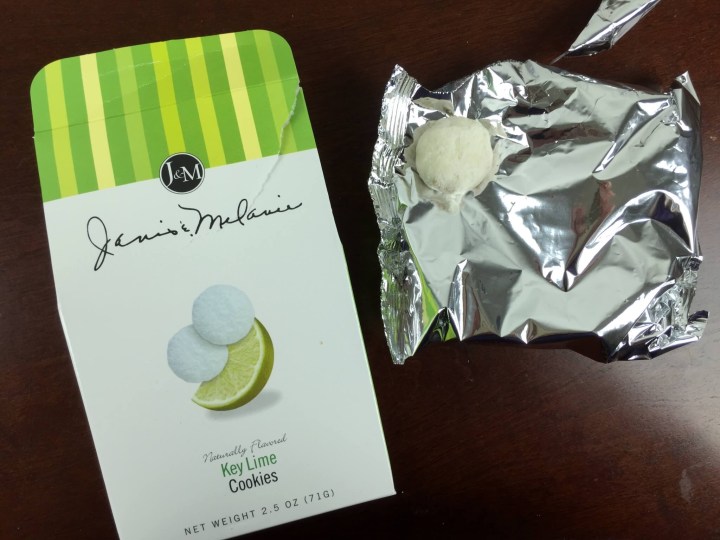 J&M Key Lime Cookies: These cookies are the best. You can see how excited I was by 1 – opening them even though the package clearly shows the cookies and 2 – totally tearing apart the package. They're really that good!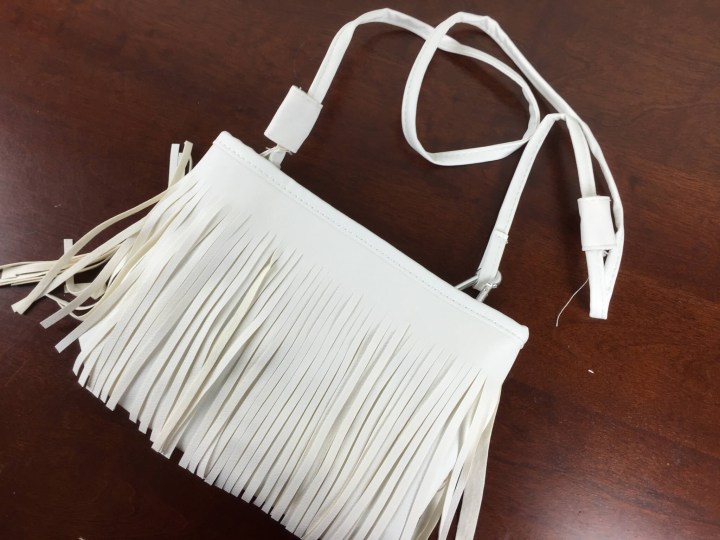 Tassel Handbag: I think this handbag has a super cute style. The inside is a little loud so I wouldn't use it to go to a movie (not like I ever do!) but I wished that it had been a bit of a quieter fabric. That being said, I think this goes with a country chic style or boho or even a sort of glam look so it's super versatile.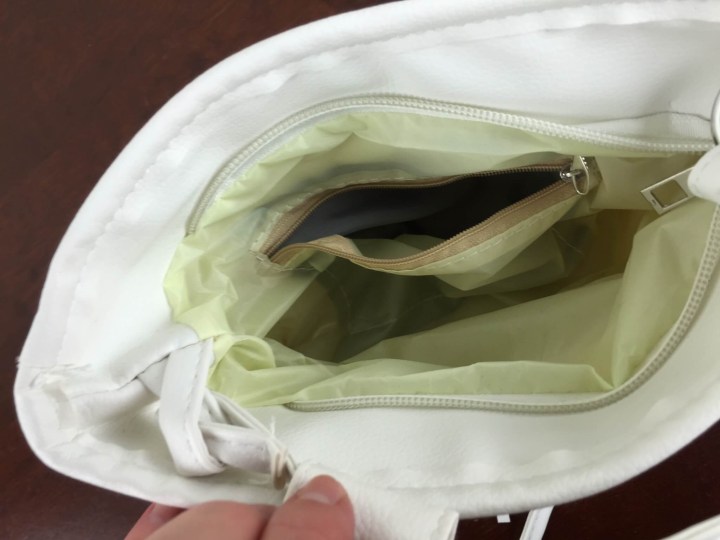 I like that there is a theme, and I know many women are seeking out themed boxes right now – there don't seem to be a whole lot of them! Even though there is a unifying theme, everything is usable outside of that theme (it's not so country that you have to dress up like a cowgirl to use it!).  It's hard for me to do a price breakdown with unbranded items but if you liked the items shown in our reviews, I think you wouldn't be disappointed.
August Themes:
Women: International Beauty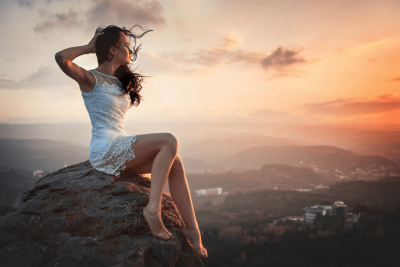 Men: Fire & Ice
Visit Better Half Box to subscribe or find out more. Get your first box for $29 with coupon code FIRSTBOX29. See all our Better Half Box Reviews or other Women's Lifestyle Subscription Boxes in the directory.
The Subscription
:
Better Half Box
The Description
: Better half box offers two thoughtfully curated boxes centered around a new and exciting theme every month. There is one for the women and one for the men, along with special edition boxes for anniversaries,birthdays, valentine's day and so much more. Packed with full sized products for lifestyle, beauty, fashion and home.
The Price
: $39.99
The Coupon
: Join now and get your first box for $29 and only $39.99 thereafter with Free Shipping. Use Promo Code
FIRSTBOX29