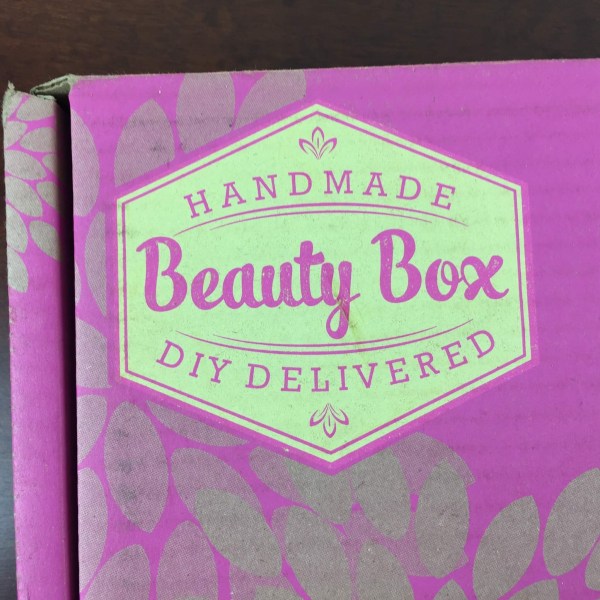 Handmade Beauty Box is a different kind of DIY/craft and beauty box! Every month you'll receive all the supplies and instructions to hand make your own beauty items! Everything is already sourced for you and the instructions make it easy to get your craft done quickly while having fun.
There were loads of supplies in this box, which was a DIY Bronzer kit. I was very pleasantly surprised to find two powder brushes included, too!
Every box will come with the instruction sheet.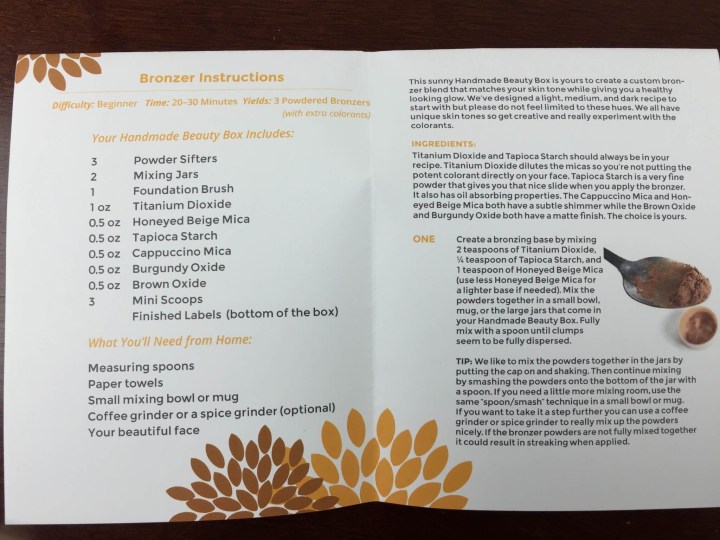 This listed the ingredients included, what you'll need, and the steps. The back of the sheet had variation recipes for different skintones, plus tips on experimenting.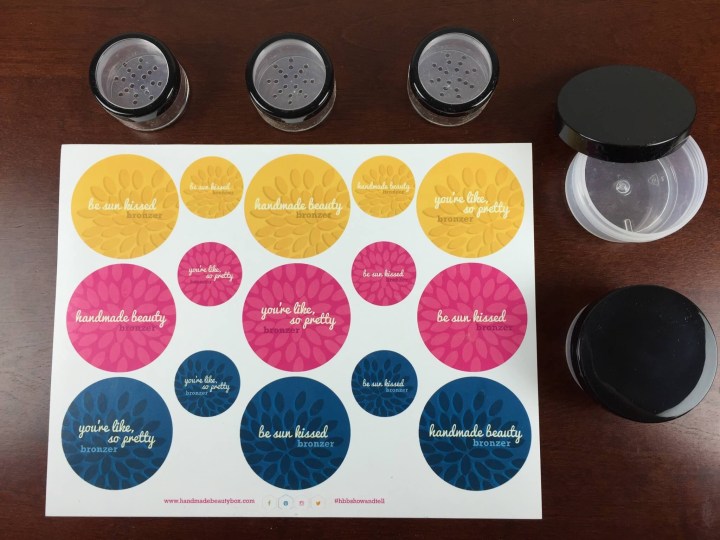 The box included both containers and labels. The big jars are great for mixing.
Included were: titanium dioxide, tapioca starch powder, plus four mineral colorants – cappuccino mica, brown oxide, honeyed beige mica, and burgundy oxide.
The oxides were matte and the micas are sparkly. Not sure you can see it, but the leftovers make fabulous neutral mineral eyeshadows, highly pigmented!
Included in my box were a couple pre-made powders. I'm not certain, but I think they were included for me as a reviewer box.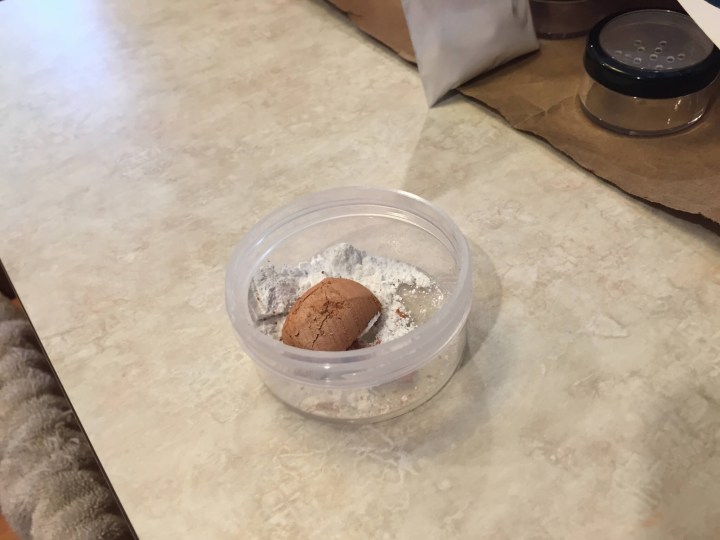 I had to make my own though! I mixed the base recipe in one of the large jars.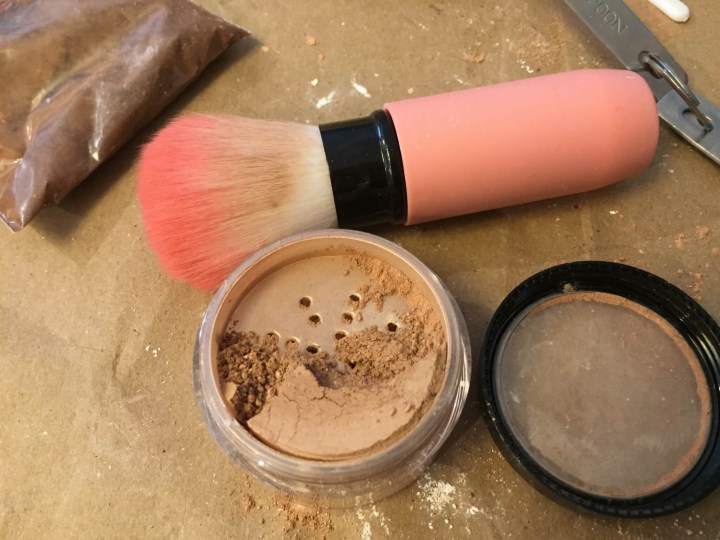 And it turned out really pretty! This was the medium/olive tone.
I also ended up putting in some burgundy oxide and cappucino mica to the second half of that batch to make a darker rosier tone. There were really a wide variety of colors you can create with the powders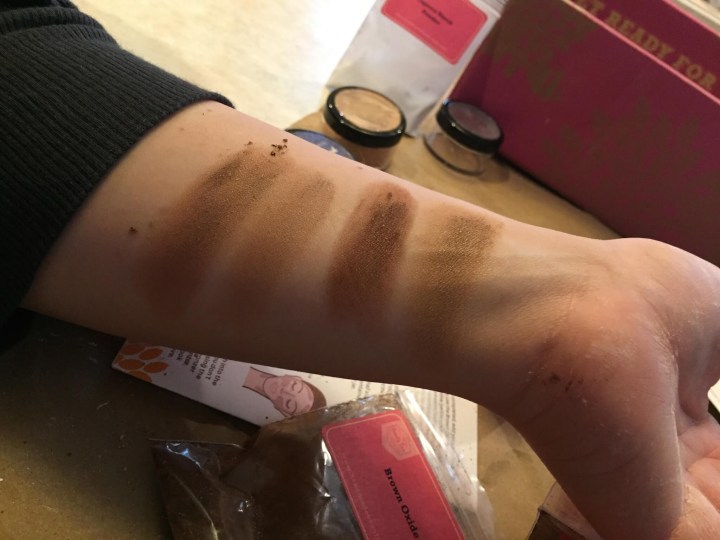 I swatched these pretty heavily so you could see them – obviously you'd use a lighter touch to apply them. The instruction sheet also gave bronzing/contouring instructions, so I felt that this was a really nicely well-rounded box! I've seen lipsticks and nail polish as past crafts, so I think this is great for any crafter that wants to try their hand at making beauty products!  This box in particular was a little messy, we laid down some paper we had around, so I suggest using a mat before you craft, but we had fun and got some nice products out of this box!
Visit Handmade Beauty Box to subscribe or find out more.
The Subscription
:
Handmade Beauty Box
The Description
:Receive all-inclusive monthly DIY beauty and spa projects right to your door. All you have to do is open the box and create. Worried that you don't have enough time for DIY beauty at home? They have done all of the sourcing, testing, and measuring for you so each project only takes 15-20 minutes.
The Price
: $31.50