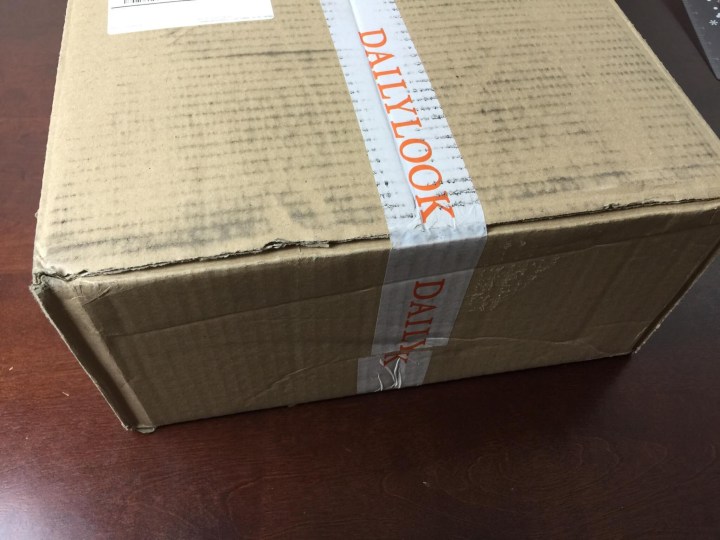 Daily Look Elite is a newer monthly subscription styling service that works almost exactly like Stitch Fix! You fill out your style profile and your personal stylist will curate a box of items for you to try out at home and either keep or return. Unlike Stitch Fix you'll get 7-11 items in your box instead of just 5. There is no 25% off code for keeping everything, but I did receive a coupon in my email for 50% off one item if I kept three or more from my box.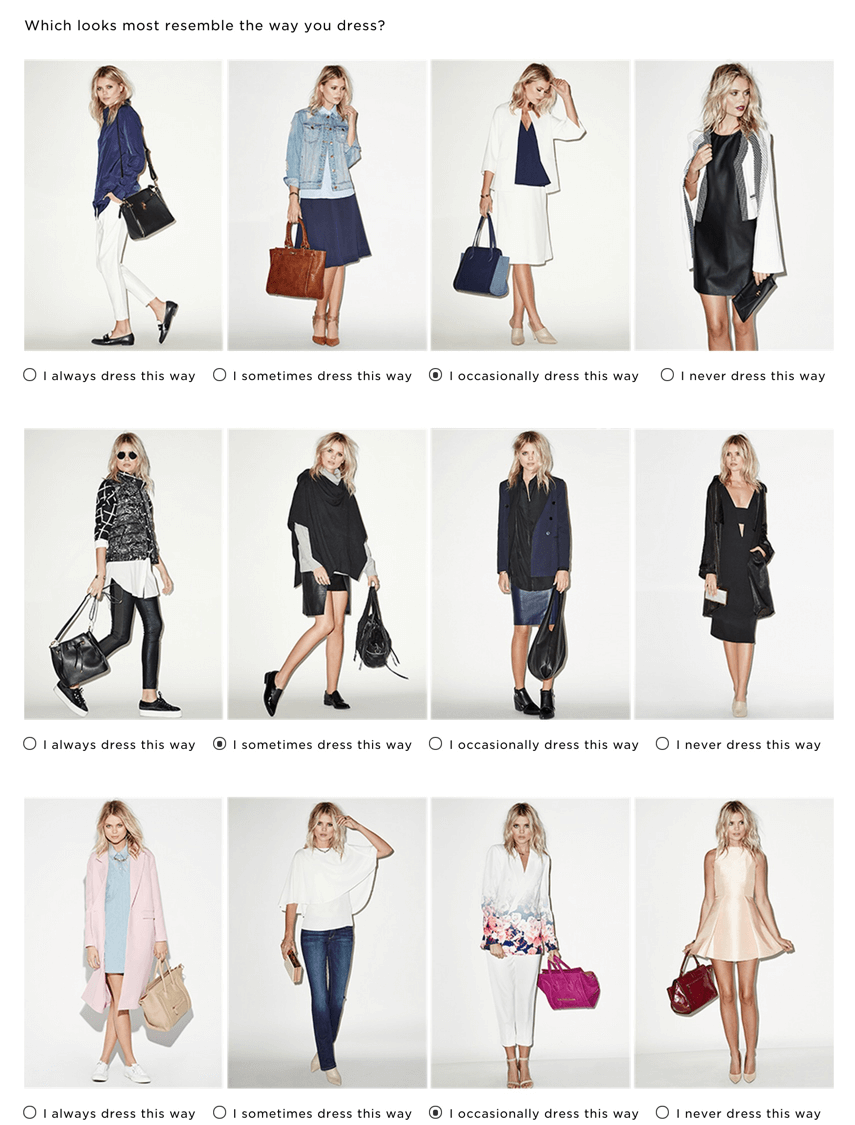 There's an extensive style profile to fill out – lots of details, and a set of style cards so you can help refine for your stylist how you dress. The profile is at least twice as long as Stitch Fix's profile.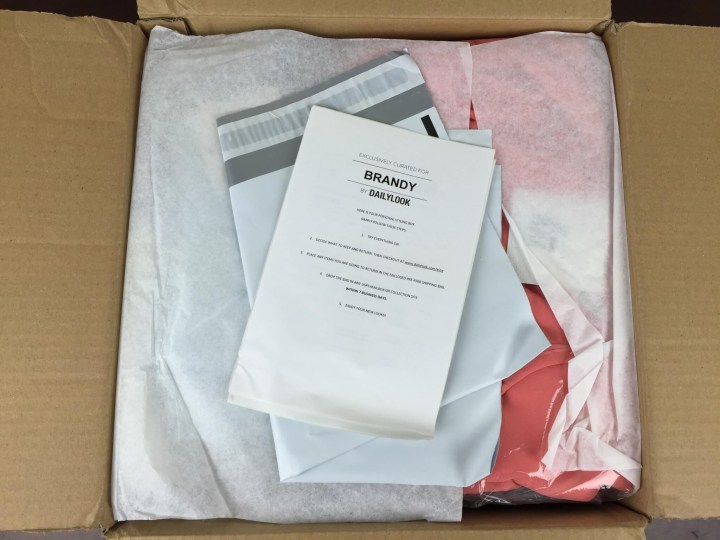 The box arrived with a return mailer bag, a receipt, and a return label to return the unwanted items.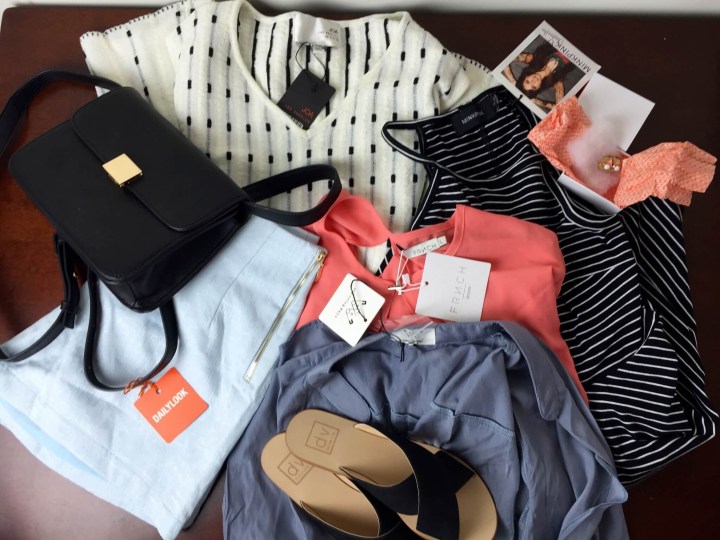 I loved how this was a cohesive micro-collection!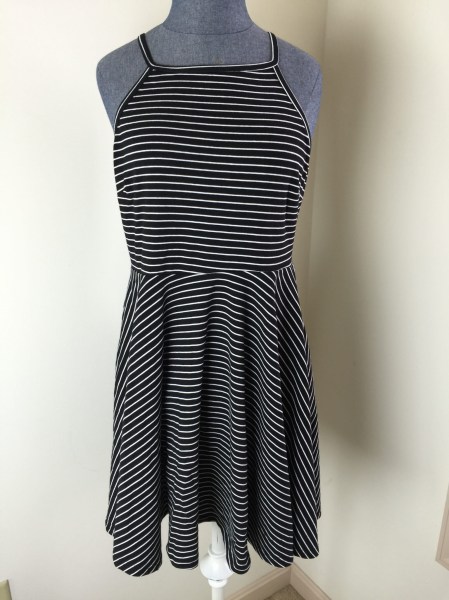 MINKPINK Neverland Skater Dress ($72.95) This was probably my fave clothing item from the box – definitely my style – but also available on Amazon for around $45.
J.O.A. Dotted Knit Sweater Dress ($97.99) Seethrough, too short, and not my style. This was a pass for me. Some internet searching revealed that it was a closeout item – and it was just too expensive for that.
Dolce Vita Orra Simple Slide Leather Sandals ($59.99) Sometime after I filled out my style profile they added a do not receive shoes to the style profile. That wasn't available when I filled out mine. I have wide feet so I would have skipped them, but they're nice to show an example of what you might get – and it's really unique that you can get shoes curated for you! These are currently available from UO for the same price.
Daily Look Kettler Vegan Leather Square Shoulder Bag ($54.99) This has nice, simple, classic style and is a nice little inexpensive bag.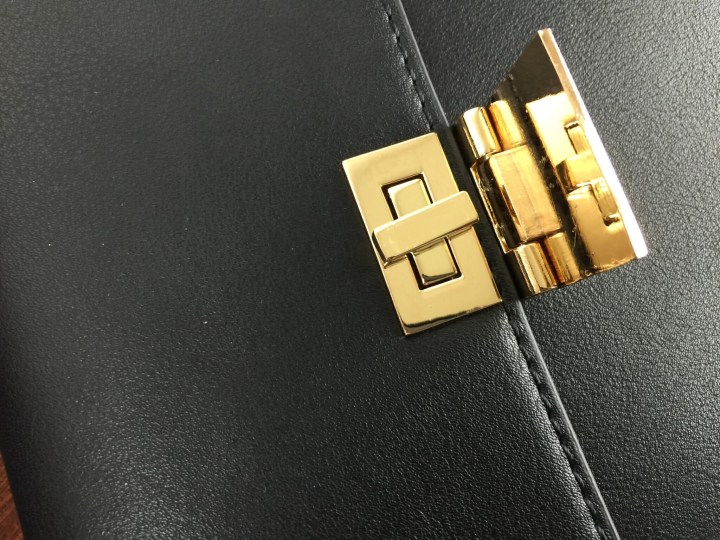 Everything is vegan leather and suede. If I were looking for something like this I might have kept it – but I'm not. However, I think it went well with the collection they sent.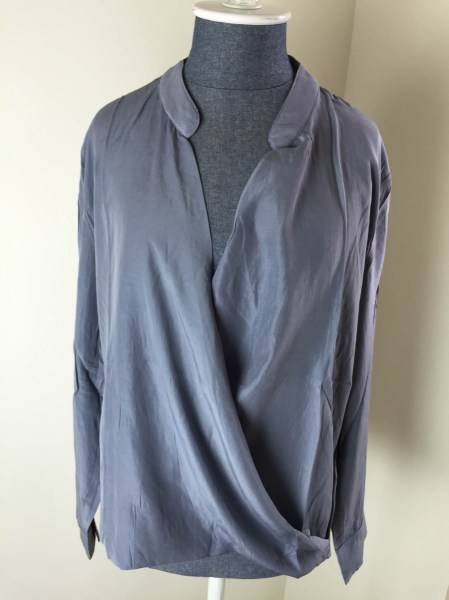 Twisted Wrap Blouse ($57.99) I love this style, but it's not good for my body type (apple – which they have in my profile). And they sent two of the same style! So pretty for someone without a spare tire 🙂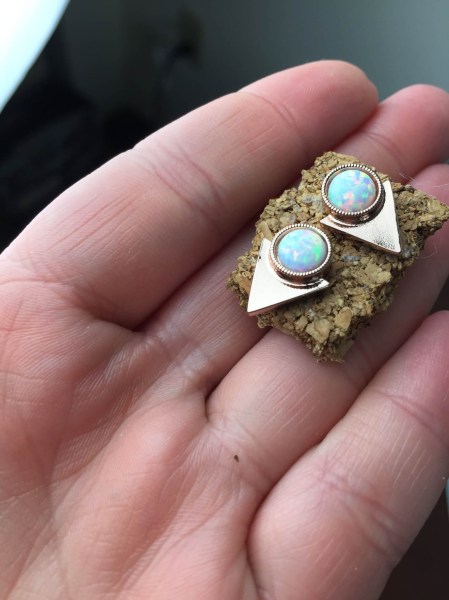 CAM Tri Player Stud Earrings – Rose Gold ($44.99) These were my FAVE item in the box. I couldn't justify the price for a closeout item (and they weren't the best quality but they were unique and I loved the style). I waited for them to go back in stock at Daily Look and purchased them and used some of my points to bring down the price to $30. Still a bit too much in my opinion, but I sort of fell in love with them. So that was a silly system. They're on their way to me now!
Open Front & Back Drape Blouse ($59.99) Love the color for this season, just not the style for ME. Daily Look is definitely more fashiony than Stitch Fix! I am jealous of you if this looks good on you.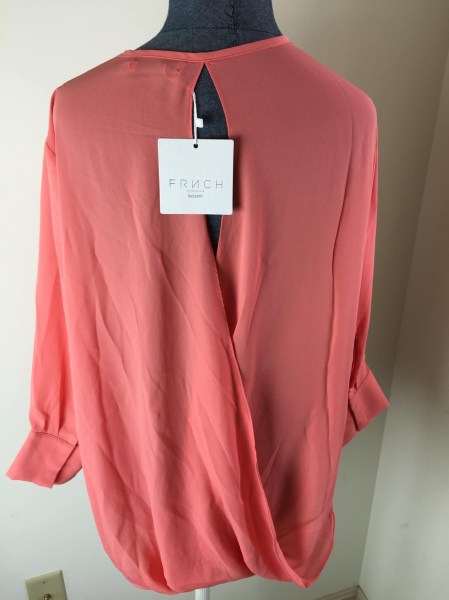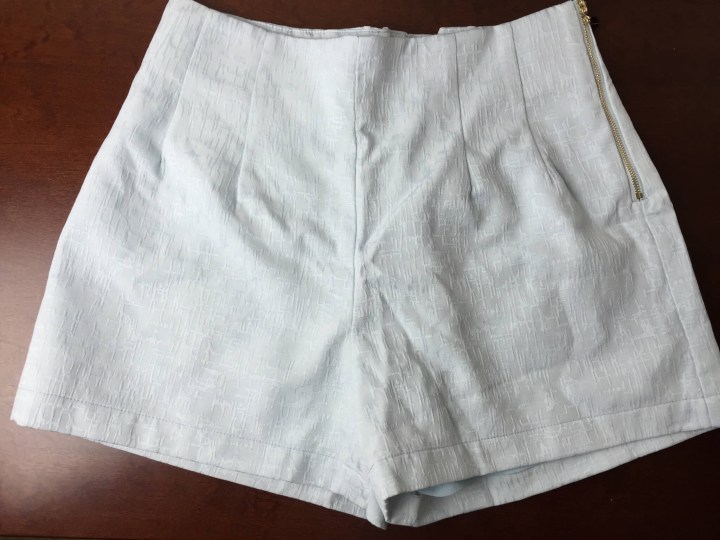 Jack Jones Shorts ($61.99) These are super cute and stylish, but I don't have the shape for the top of these shorts, or the thighs for them! But I love the fabric and these are just a beautiful pair of shorts. I said no white absolutely never ever, so they ignored my specific style notes.
So, this box was sort of a bust for me, and unless you're dressing like the magazines, it probably won't really work for you either, but it certainly was fun to get! I would recommend trying them out if there's a free offer, because why not?! I will get another couple of boxes to test out to see how they do! As a newer subscription – especially since they operate a store – I'm not surprised that they don't have the pricing totally worked out on their clothes. I do expect to pay a mild premium on clothing prices to have them selected and sent to me – but almost all of these items were "last ones." I have to give them credit for being able to style a collection of closeout items, but I hope they can improve their value proposition as they grow. They did ask for my feedback when I didn't keep anything, and I did say no short, no shoes, no white again, so I am hoping I see an improvement on that front next time!
Visit Daily Look Elite to subscribe or find out more. You can find other clothing and fashion subscriptions for women in the directory.
The Subscription
:
Daily Look Elite
The Description
: Get a box of handpicked pieces delivered straight to your doorstep for truly effortless style.Each box contains 7-11 exclusively hand-selected items that will generally range from $75-$350. Keep what you love and return the rest within 5 days, absolutely free! After 5 days, you are only charged for what you keep.
The Price
: $20 styling fee
The Coupon
: There's usually a trial offer for a free styling fee for your first box!