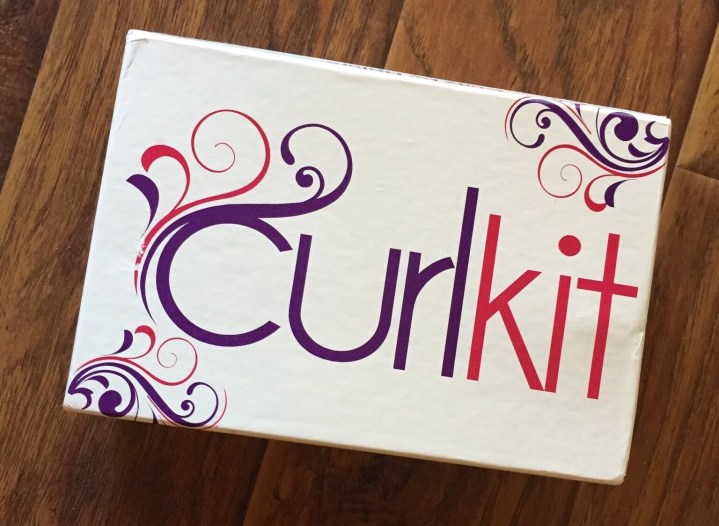 CurlKit is a subscription box for women with naturally curly hair of all types. You'll receive 6-9 deluxe sample and full-size products to help you on your Curls Journey. CurlKit features products designed for coils, curls, and locks.  Many of the products you sample in your kit can be bought in the shop.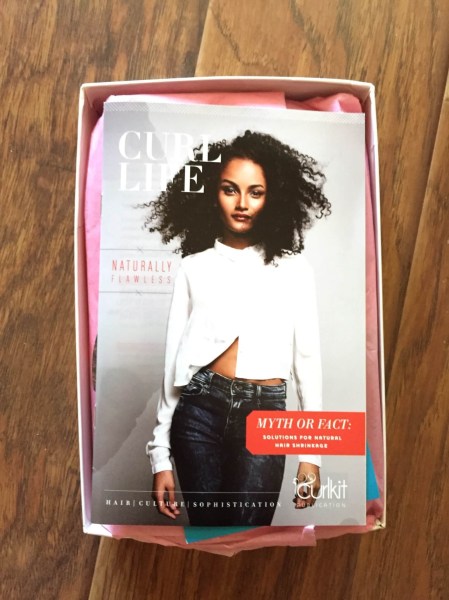 Curl Life is Curl Kit's mini-mag! Inside there's information about all the samples plus tips and recommendations on how to use them.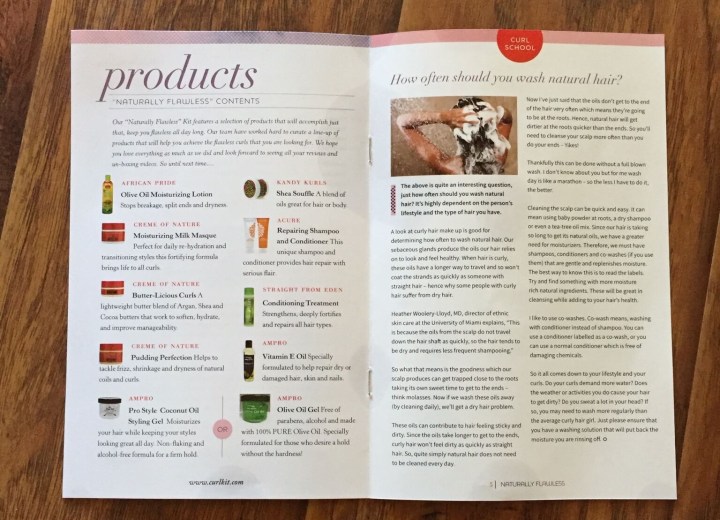 The April 2015 CurlKit is the "Naturally Flawless" Box! What a great kit!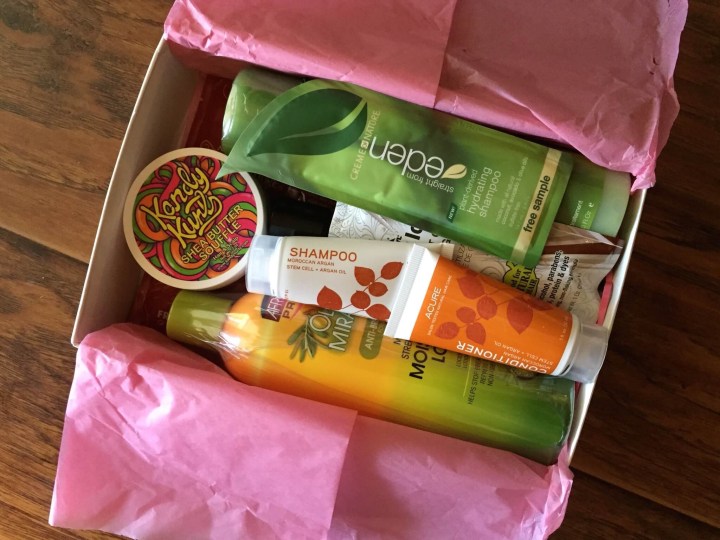 This has so much product packed into it!!! In the little brochure it also breaks down the difference between wavy, curly, and coily hair. It also talks about washing and shrinkage of textured hair. 
Creme of Nature – (sample sizes)
Moisturizing Milk Masque – use daily to re-hydrate your dry hair. After shampooing, apply to hair as a deep conditioner for 5-10 minutes. Rinse. 

Butter-Licious Curls – apply from roots to ends on dry hair. Use daily for moisturizing or refreshing twist outs. 

Pudding Perfection – helps to tackle frizz, shrinkage, and dryness of natural texture. 
African Pride – Olive Oil Moisturizing Lotion ($7.26) an olive based deep conditioning lotion. Will help protect damaged and further damage from styling tools! An excellent leave-in conditioner.
Ampro – Vitamin E Oil ($6) – let me tell you that product definitely works! When they shipped the box… The bottle was a little bit ajar… So, I have vitamin e oil all over my hands. Very nourishing! 🙂 and it is actually recommended for hair, skin, and nails!
Straight from Eden – Conditioning Treatment ($11) another deep conditioner. I recommend to shampoo and then saturate the hair with this conditioner for 15 minutes. A great time to do a mini facial! This bottle did come with a complimentary sample of the shampoo that goes along with it! Bonus!
Ampro – Pro Style Coconut Oil Styling Gel – smells like coconut and will moisturize your hair all day with a strong hold.  Sample size. 
Kandy Kurls – Shea Soufflé ($5) this has a faint smell of coconut. I recommend using this as a deep conditioner. Wrap hair with a cap or towel. Sit for 30 minutes. Under a dryer if you prefer. 
Acure – Repairing Shampoo and Conditioner – these products have stem cell and Argan oil. The bottles also say to 'Feel free to belt out some horrible 80s tune that you listen to when nobody's around.' 🙂
 This box had about a $30 value, not including the sample sizes. I think this is excellent, and it had such a great variety of awesome products. In April, it was a $20 box, but CurlKit now has a $5 shipping charge. You can use coupon code FLEEK to save 15% off your box!
Visit CurlKit to subscribe or find out more, or see all our CurlKit reviews. See other boxes for Women of Color or Curly Hair in the subscription box directory!
The Subscription
:
CurlKit
The Description
: Each month, CurlKit sends out a selection of 6-9 samples that their team of online experts, researches and even tries themselves. In each CurlKit you'll receive everything from pomades and conditioners to natural hair tools, from well-known brands as well as emerging gems.
The Price
: $25 per month