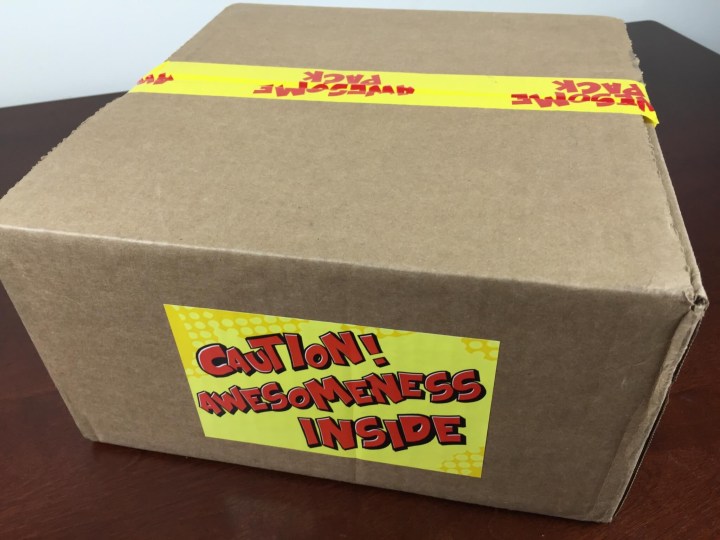 Awesome Pack is a whole family fun subscription box with a tabletop board game in every box. Whether your family includes kids or not – choose either the family box or the Big Kid box, for the game loving fun at heart big kids – this is a great fun box that will keep you away from your screen! Every box will include a board game and other fun activities selected based on your preferences. Family Boxes include a family board game, and Big Kid boxes are for kids 12+ and will include higher quality (and more advanced!) games and other activities. You do not have to have a child to order this box, they have plenty of adult awesomeness, but our family has kids, so that's what our box includes.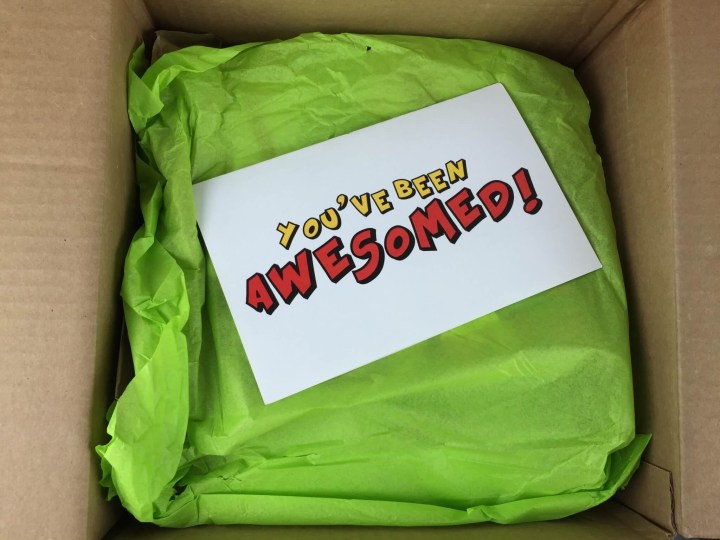 It's Awesome time!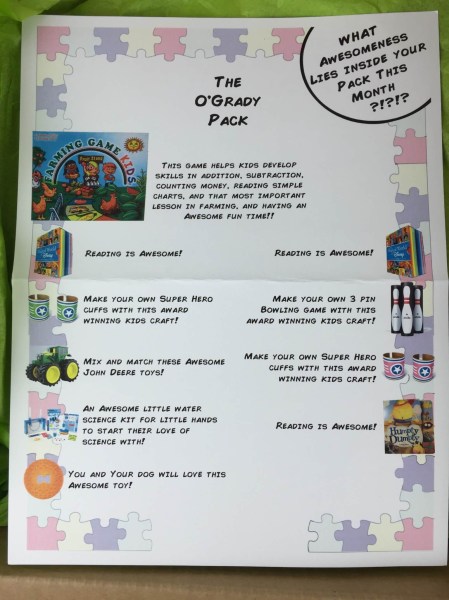 An information card detailing all the items is in the box. Awesome Pack curated this box for my family, which includes mom, dad, a 6 year old girl, a 4 year old boy, an 10 month old baby, and a dog. We always sing the EVERYTHING IS AWESOME song when this box comes!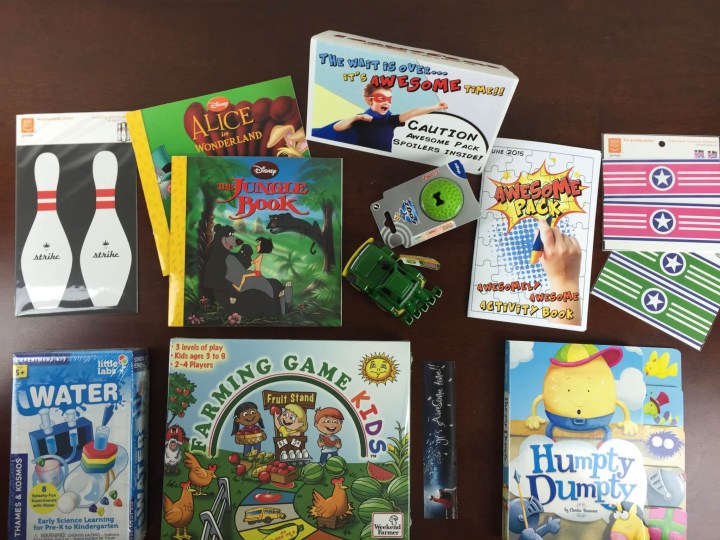 All the items, plus the Awesomely Awesome Activity Book!
My daughter is obsessed with this activity book. Remember those magazines with all the puzzles and games? It's like that, plus activities and other stuff. She completes every activity.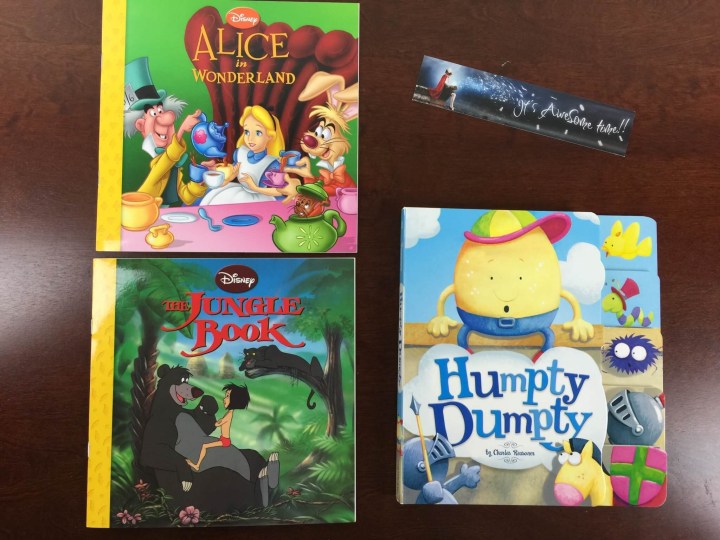 Reading is awesome! We received an It's Awesome Time! bookmark, plus two Disney books for our bigger kids – The Jungle Book & Alice & Wonderland. They have these fantastic coated pages, which means they're super durable. I really love that and I wish more books were printed this way! We also got a super fun Humpty Dumpty board book for the baby. I love the tabbed "pages" because as he grows, he can learn to turn the pages himself!
Box Play Superstar Bracelet Stickers (green & pink) and Bowling Pin Stickers. Box Play is a really neat company that provides accoutrements to help decorate the things you have laying around the house and turn them into toys! In this case, toilet paper rolls and paper towel rolls, respectively! We are saving these for a rainy day (and we also need to use up some more paper towels!).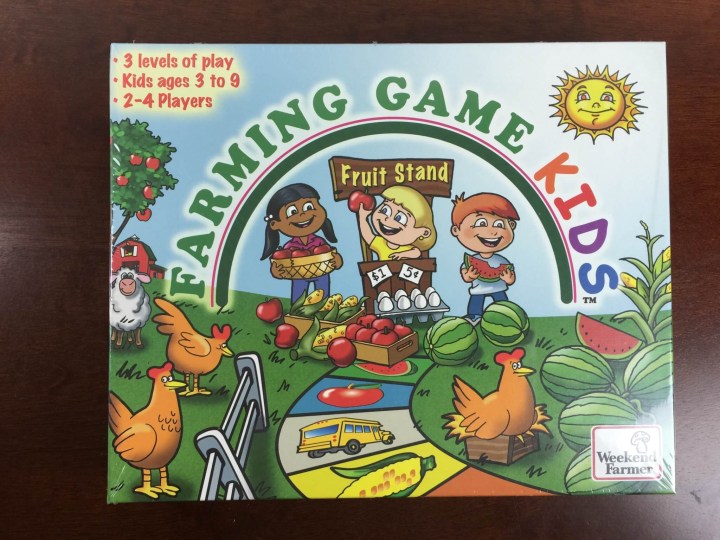 Weekend Farmer Farming Game – Kids: This was such a great choice for my family, because there are 3 levels of play, which means we can make it easier for mixed ages.
This is the kids version of the Farming Game, and kids "harvest" produce to sell at their fruitstand. The most basic levels involve reinforcement of game play skills, and more advanced levels involve money, making change, and multiplication.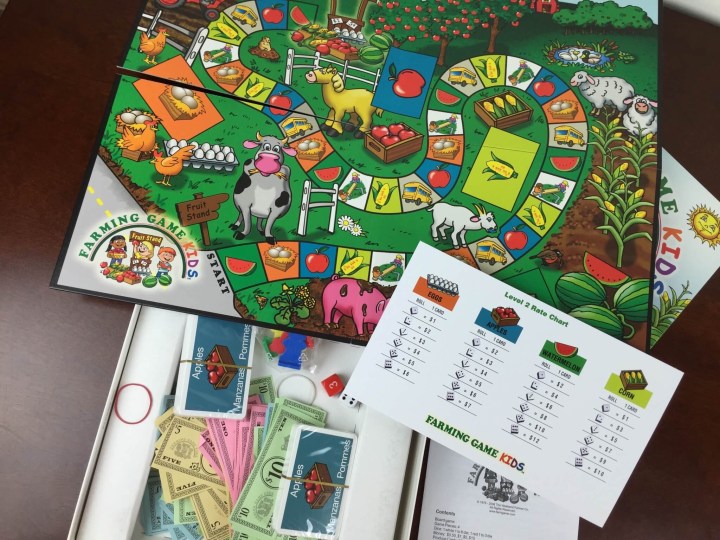 It's bright, colorful, and has a great unique theme!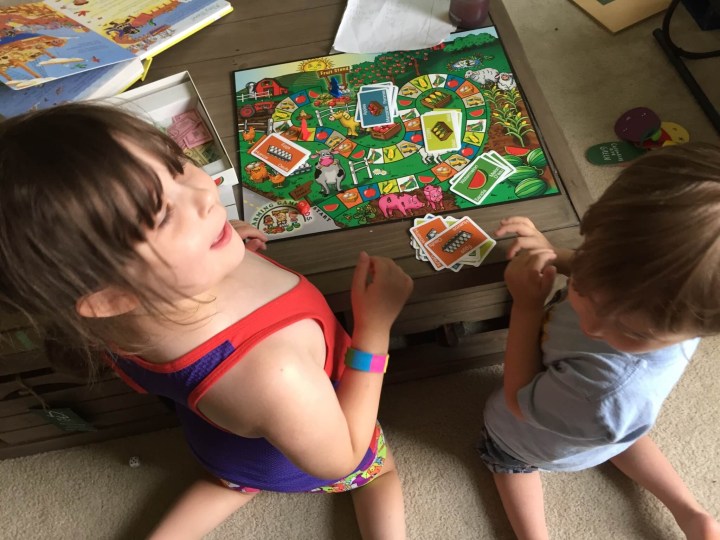 My kids were also really into it and managed to play an entire game without our assistance!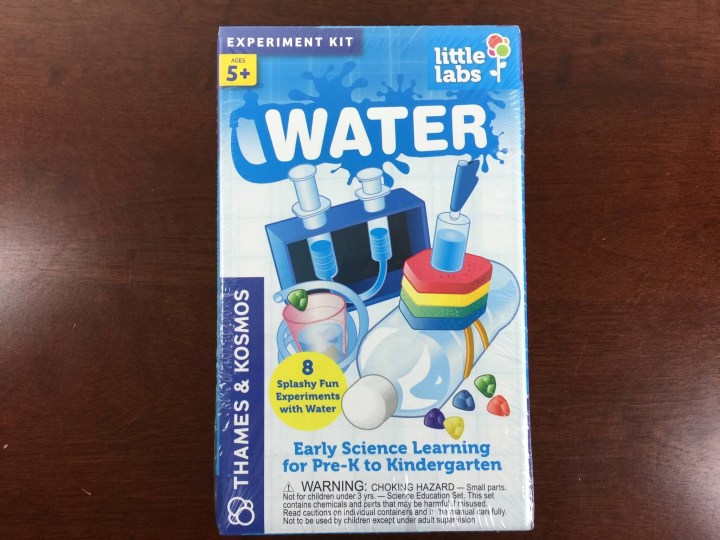 Water Experiment Kit – There isn't anything my daughter likes better than playing with water, so this was a perfect selection for her.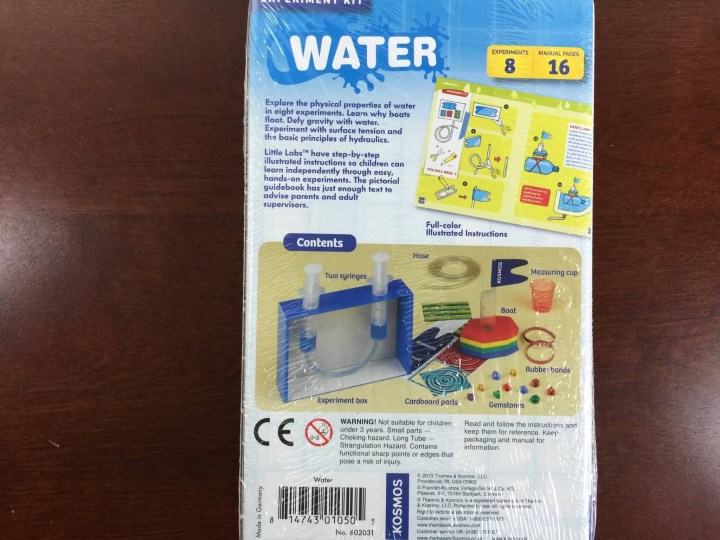 It included supplies for 8 different experiments/explorations on the physical properties of water.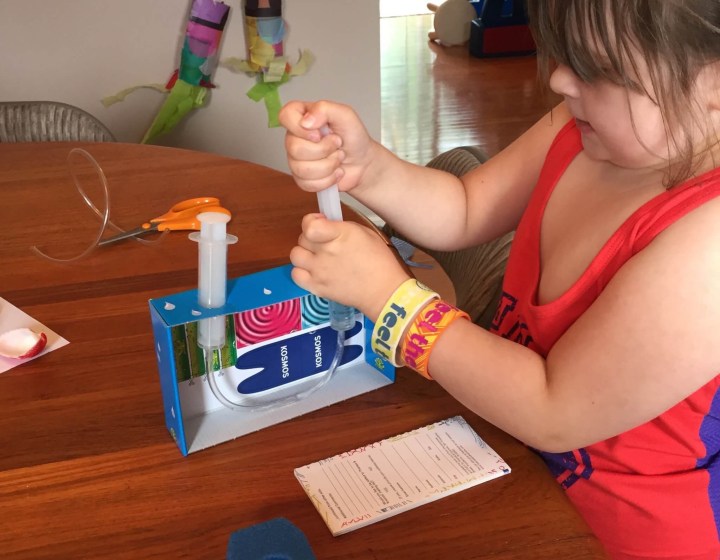 She got right to work on those hydraulics!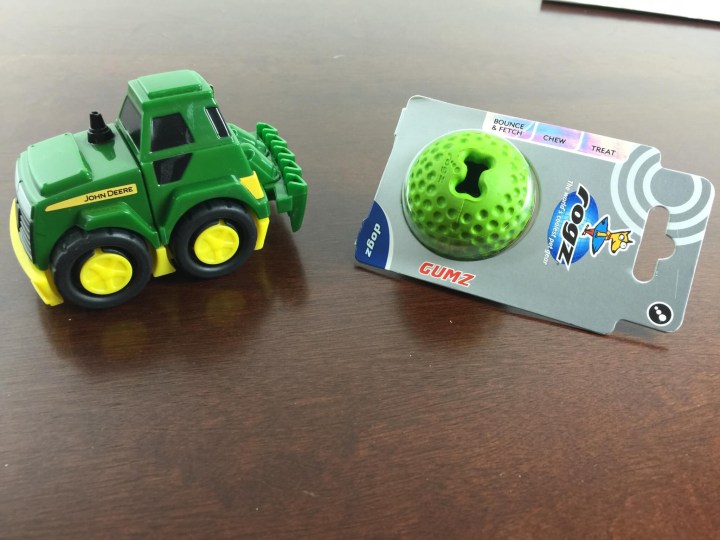 John Deere Tractor: I loved that this came with a toy that matched the theme of the game!
Rogz Gumz for Dogz: This has a bone-shaped treat hole to infuriate your dog. I mean to keep them busy 🙂 This was a great choice for Lindy, and just the right size!
I love that there's something for every member of the family in this subscription, plus it always includes a game that we can play together. FYI – the base pack is for 2 kids & 2 adults, but you can add extra kids (human or pet) for $4.49 each. You will fill out a customization sheet so they can curate your box for you, plus you will receive a monthly survey to provide feedback. I think they are very attentive to our desires! For the hours of fun you get out of a board game and great family activities, this is a good value.
Visit Awesome Pack to subscribe or find out more, or check out all our Awesome Pack Reviews. You can see more Geek, Gamer, and Nerd boxes in the subscription box directory.
The Subscription
:
Awesome Pack
The Description
: Awesome Family Fun time that is customizable to your family's size, ages and genders. There is a Board game in every pack! Every pack contains Awesome games and activities handpicked for each family to offer hours of fun! We also offer a pack for families without kids. We offer free shipping to the USA and to Canada.
The Price
: $44.99 per month