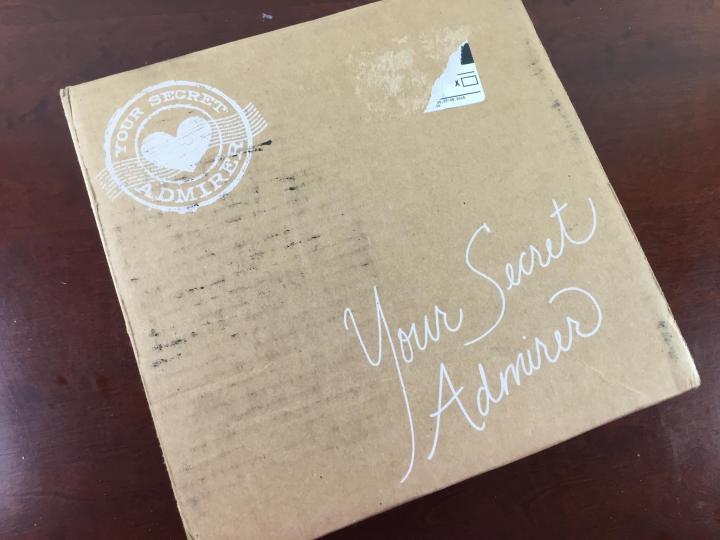 Your Secret Admirer is a monthly themed surprise subscription box for women.  Each themed subscription box will contain a cohesive blend of unique and essential items and is curated to make every woman feel appreciated.
This was a really delightfully packaged box!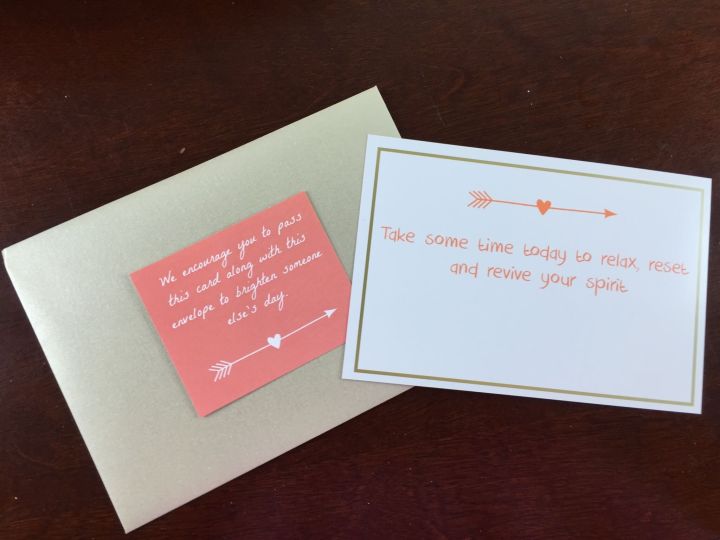 A nice little card to pass along – I used it in a teacher gift! I thought it was super appropriate!
There's a great color brochure with information on each item and its maker.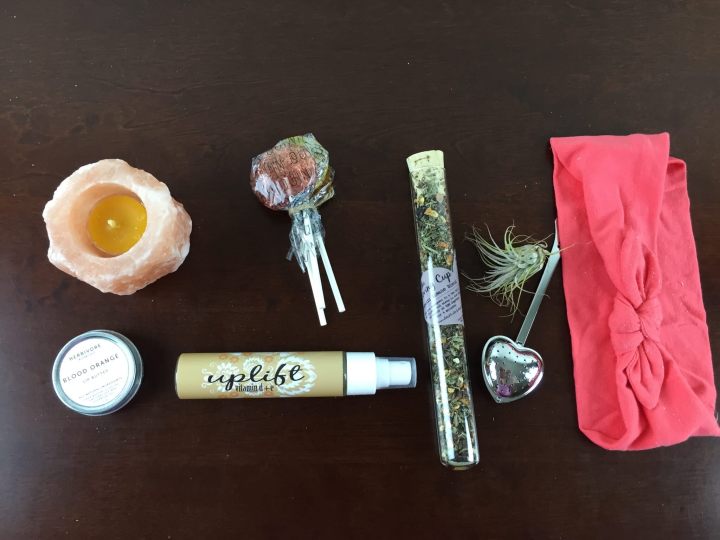 Everything in the box – gorgeous assortment.
Himalayan Sea Salt Tealight Candle Holder + 100% Pure Beeswax Aromatherapy Tealight ($11) This is gorgeous!!  I love the color of Himalayan sea salt and this candle holder adds a great organic touch to a tablescape.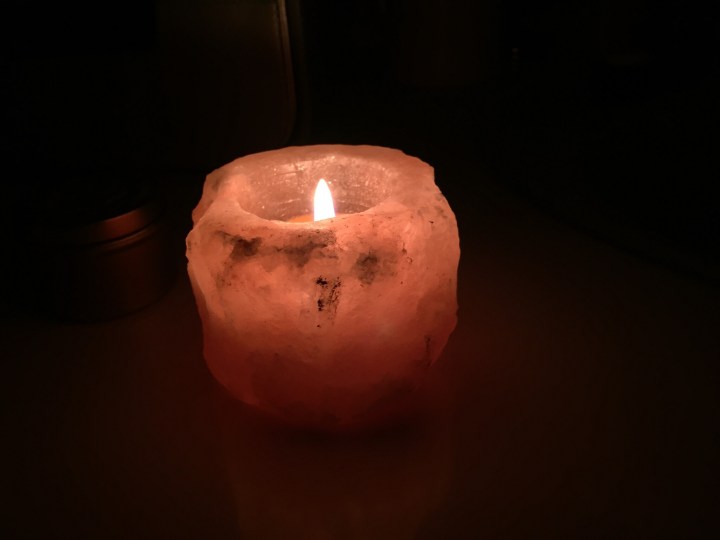 Love the glow!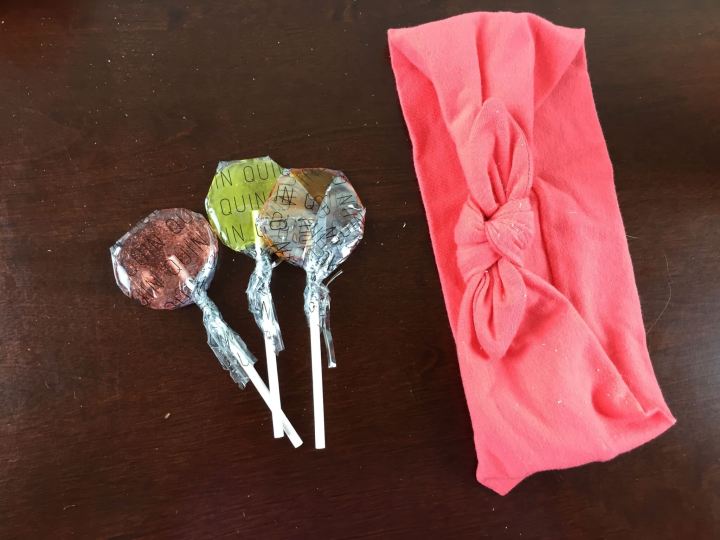 QUIN Lollipops ($3) This is a great, yummy treat! We prefer artisan candy over having a big bag of blah candy – this flavors on these were spectacular.
Pieces to Peaces Rockabilly Headband ($12) This is cute and I would totally wear it, but I wish it had been inside a plastic bag to avoid the squiggly lint.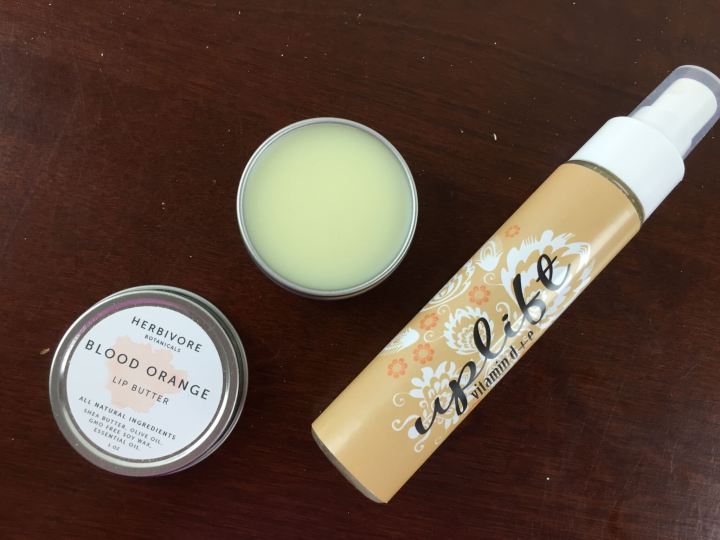 Herbivore Botanicals Blood Orange Lip Butter ($12) Yummy! This has only 4 ingredients and a great application, plus an excellent fragrance.
Uplift Vitamin D + E Energizing Face Mist ($18) I'm addicted to face mists and this one is perfect. Just a hint of citrus.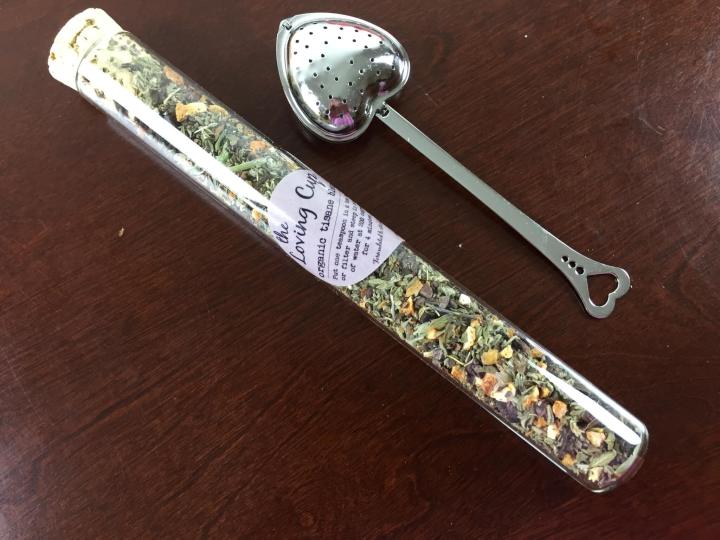 B. Fuller's Mortal and Pestle Loving Cup Herbal Tisane ($12)
Heart Tea Infuser ($2.50)
Oh my, this tea sounds exciting!
Our Loving Cup blend aims to stir feelings of love and amorousness in you and your partner. Starting with a base of cacao nibs full of theobromine (to inspire love) we add damiana which aids in relaxation and improves blood flow to the extremities. Oat seed is added as a further relaxant and also adds richness to the mouth feel of the blend. This might be our most beautifully aromatic tea too, with orange peel, orange extract, and real organic vanilla bean lending a rich and spicy nose to our passion building tea.
This might be the friskiest tea I've ever seen, and the heart-shaped tea infuser is darling.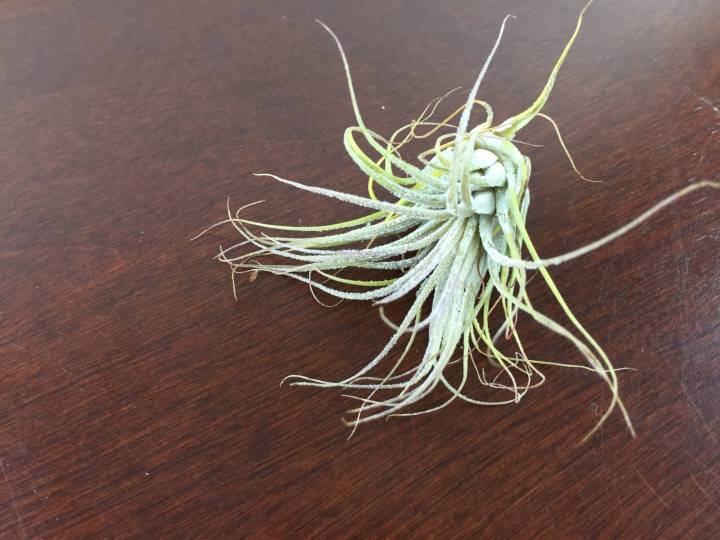 Air Plant ($5) I just killed 3 succulents (I'm really sad, I guess I didn't do it right), that were in tiny copper pots in front of my computer. I don't know what I did wrong! Anyways I know how to do air plants – throw them in a water bath for 10 minutes once a week and you're done. I will stick this one in my terrarium, which got mold (I have a bad track record this year…) right after I clean it out. I need to start fresh!
FYI my grandparents have a GIANT air plant that is worth thousands of dollars and we "feed" it banana peels. We don't have to water it because they live in Florida.
This was a gorgeous and fun box and I'm looking forward to seeing future boxes! I loved the curation and the value was high – around $75. I was impressed! I have some spoilers for next month:
Announcing June's Theme –
Picnic for Two.
Everything in our Picnic Box is meant to share with a friend! And spoiler alert – there are a lot of tasty treats in this box.
heart emoticon [No really that's how it cut and pasted! Someone tell me how to make hearts in WordPress!]
xoxo
Visit Your Secret Admirer to subscribe or find out more.  You can see even more subscription boxes for women in the directory.
The Subscription
:
Your Secret Admirer
The Description
: A monthly subscription box that delivers a box of hand-selected items designed to make every woman feel appreciated
The Price
: $45 per month
The Coupon
:Use code THREE99 to get a 3 month subscription for $99 or SIX199 to get a 6 month subscription for $199.