Wantable Fitness Edit offers 5 pieces selected by a personal stylist based on your style quiz. The Fitness Edit is a service that allows you to try your items before you decide to purchase. Wantable only sends items that meet your price point, style and size.
There is a styling fee of $20 plus the cost of clothes. If you decide to keep any of the items the $20 will be deducted from the cost. If you decide to keep 3-4 items you will receive 20% off, or 30% off when you keep all 5 items. They include a prepaid large envelope to return any items that you would like after 5 days. The Fitness Edit is a part of Wantable monthly subscriptions and you can skip a month or cancel any time.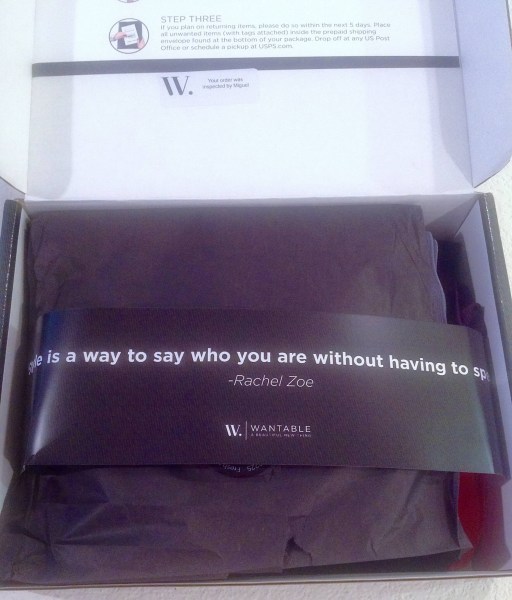 "Style is a way to say who you are without having to speak." – Rachel Zoe
After filling out a detailed quiz about my fitness style, my stylist picked out 5 pieces for me.
Be Up Vinyasa Top in White ($24): I really like the shape of this top and it's something I would normally wear if it weren't in white. The top also has extra strappy fabric in the front. It's a very interesting concept that looks very unique. Overall, this top would look great for someone wanting to look cute yet, comfortable in yoga class. The color just didn't do it for me.
Final decision: Returned
Cory Vines Lane Crop Legging Onyx ($55): These are the ideal capris! They are the perfect length and have an amazing feel to the fabric. The color will go well with just about any top I own and they are stretchy and lightweight. Overall, who doesn't want a pair of flattering capris that can go with anything and contain the perfect amount of stretch and compression?
Final decision: Kept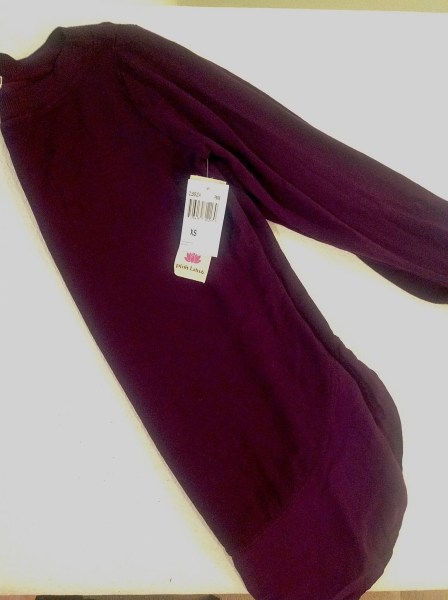 Pink Lotus Clean Cut Mixed Media Top Plum ($45): This top was velvety and so soft. It's something I would not wear to the gym or to yoga class but, I would indeed wear it with some jeans or leggings out to run errands in the Fall. I actually did fall in love with it but, had to let it go. I felt for $45 it was a little overpriced and went to see if I could find it cheaper online. I didn't find it but, will keep my eye on their website. Overall, this top was amazing but, it's not in season and warm, cozy tops are far from what I'm thinking of at the moment.
Final decision: Returned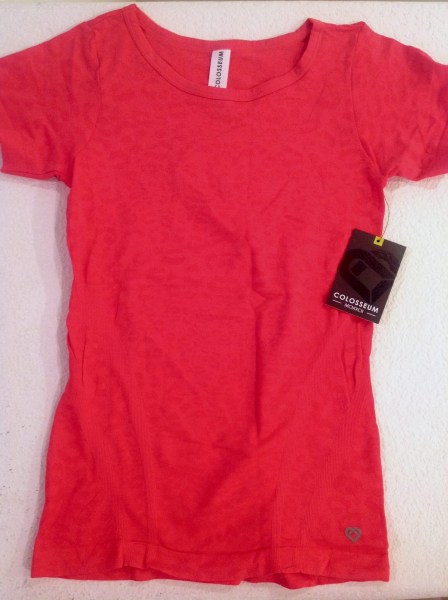 Colosseum Leopard Seamless Top ($39): I felt like the stylist totally nailed my fitness style with this item – the subtle leopard print and brightness is so cute on this top. Unfortunately, I already own every Victoria's Secret Studio Tee in every color and quite a few Lululemon Swiftly tops. This Colosseum Seamless top is very similar to the tops I already own. The sizing runs a bit big on this top, as well. Overall, this top is adorable and if I didn't own several similar tops, I would have kept it.
Final decision: Returned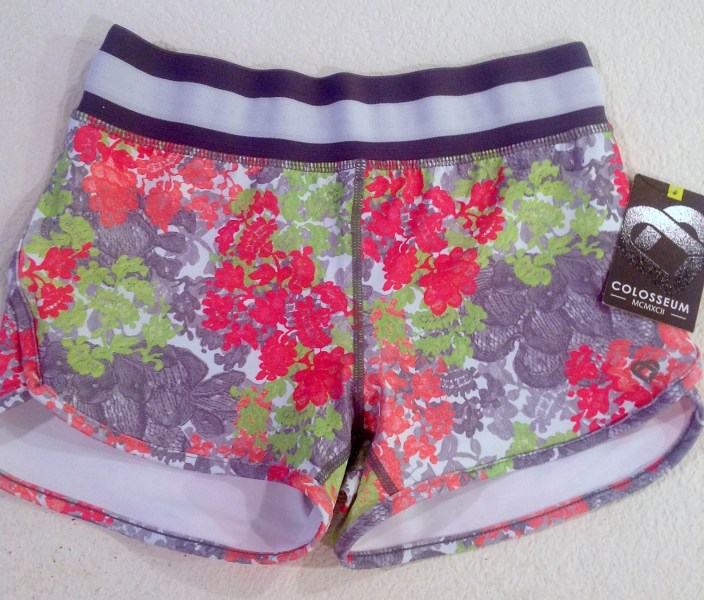 Colosseum Swift Short ($49): I did appreciate the fact that my stylist sent me a pair of shorts. I run every day and love shorts for the warmer weather. I liked the pattern of the shorts but, felt like the inseam was too long which didn't look flattering on me. Overall, the shorts were adorable and I'm thinking they are better suited for someone taller.
Final decision: Returned
All 5 pieces totaled $212. If I had decided to keep them all it would have been a total of $134.40 (that includes the $20 styling fee and 30% discount). If I were to break it down – it would have been $26.88 per item. It was a lot of fun to open the Wantable Fitness Edit box to see what was chosen for me based off the quiz I took. I'm loving my personal stylist and can't wait to see what they send me next time!
Visit Wantable to find out more about the Fitness Edit or to schedule your first box. Check out all our Wantable Reviews!
The Subscription
:
Wantable Fitness Edit
The Description
: Wantable Fitness sends 5 athletic wear selections handpicked by your style editor to try before you buy. Keep 3 or more pieces save 20%, Keep all 5 save 30%! Fill out the style profile and never get anything on your "dislike" list.
The Price
: $20 styling fee, refundable against your purchase