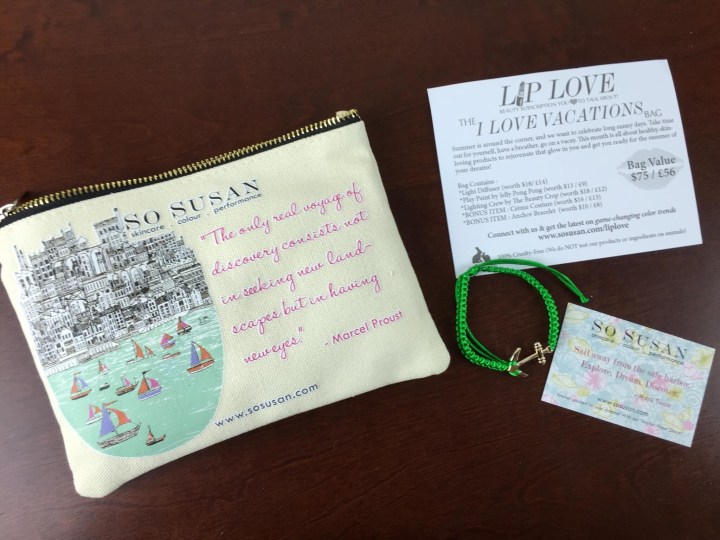 So Susan Lip Love is a brand new monthly lip product and makeup beauty subscription. Every bag includes 4 items: 3 items + 1 BONUS makeup product + 1 BONUS accessory! You can also see the preview for the next month's bag and skip if you're not interested.  From May 2015 onwards, you will be able to preview 2 items. The other 3 items (including the 2 BONUS items) will be revealed after the bags ship. Things are still shaking out with this brand new subscription in terms of detail, but the value is totally there, and it's only $15.95! So Susan Lip Love has moved from a totally lip focus to a general makeup bag. Not only was the demand there, but I think it's really hard to maintain a single-brand lip focus!!

 The June Lip Love bag is all about vacations!! Also, gorgeous, gorgeous packaging! Just look at those darling pineapples!
Summer is around the corner, and we want to celebrate long sunny days. Take time out for yourself, have a breather, go on a vacay. This month is all about healthy, skin-loving products to rejuvenate that glow in you and get you ready for the summer of your dreams!
Anchor Bracelet  ($10 / £8) Pictured above in top photo. There's always a cute little bonus accessory.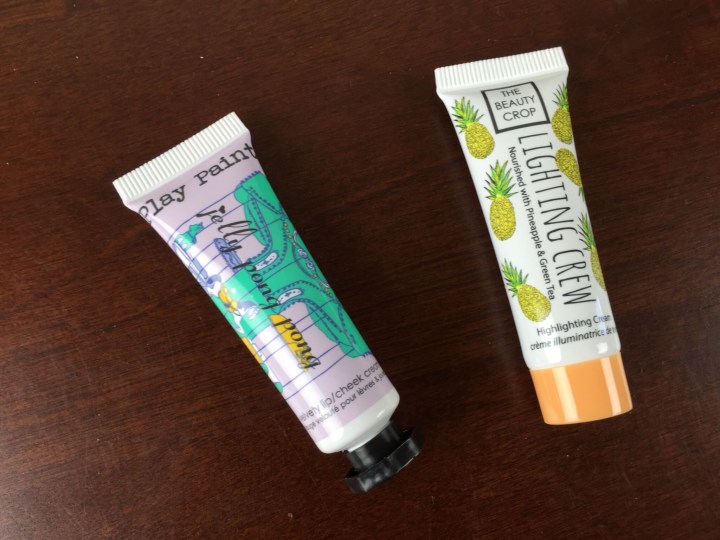 Jelly Pong Pong Play Paint ($13 / £9) This is even better than last month's lip/cheek mousse! This is indeed velvety and I love love love this color!
Lighting Crew by The Beauty Crop  ($18 / £12) A great highlighter with a champagne tint. It includes antioxidants derived from pineapples and green tea.
Swatches!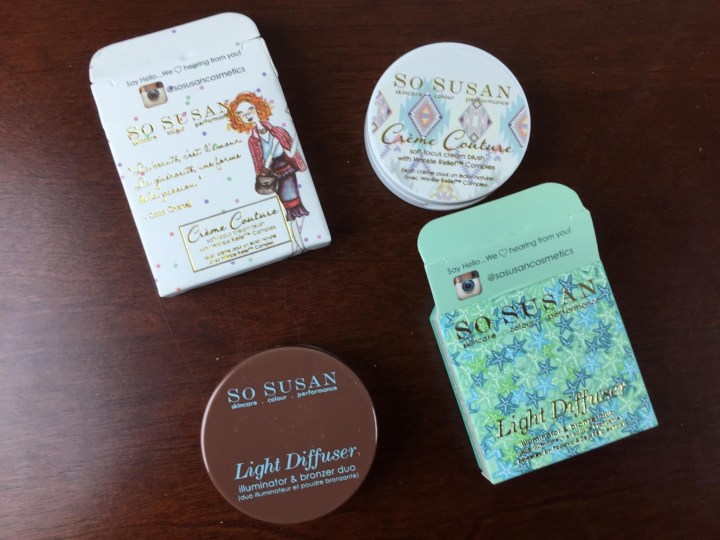 Crème Couture ($16 / £13) A soft-focus cream, blush with Wrinkle Relief Complex. This is a fantastic formula and the warm tint is great for summer. It goes on as a powder and is easy to apply!
Light Diffuser ($18 / £14) This illuminator and bronzer duo goes on pretty sheer. I was able to get a smallish blush brush in there for some highlighting the other week, and I looked good!  I'm sure you could use as a shadow duo too.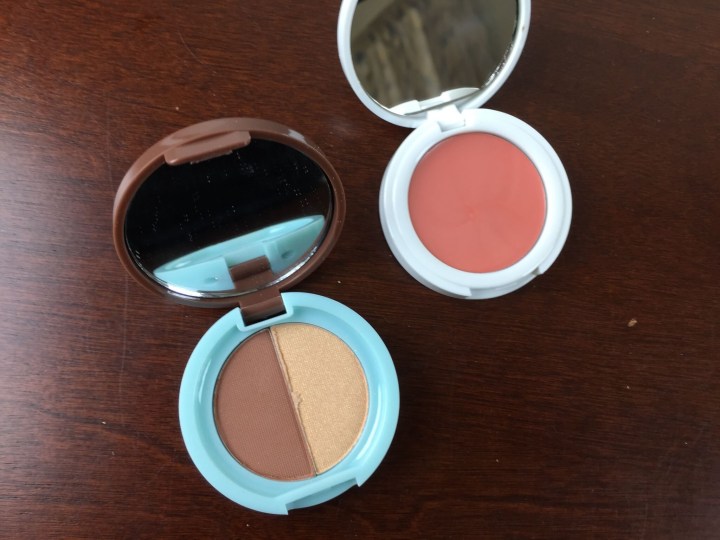 The duo is also scented in dark cocoa and coconut!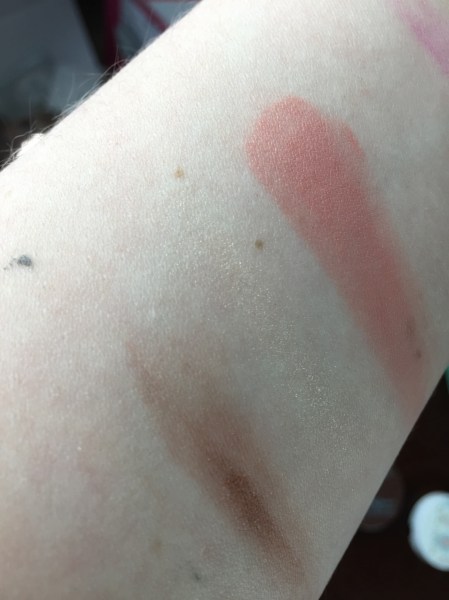 I love this bag, and if you're ok with experimenting with new colors of makeup and some innovative products from the same brand, I don't see why you wouldn't subscribe! I think it's an excellent value. My only criticism is of the duos – I think they're a bit small in the round shape to really get in there.  The packaging for everything is fun and cute and this month's was perfect.
You can see the preview for the June bag here! The theme is "I Love Tea Time."  I already have the Lip Dome from a Lip Monthly bag, and it's super fabulous. I'm really happy to see there are no "half" palettes in this one!
My May 2015 So Susan Lip Love bag had around $65 in value, plus the bracelet and the bag. I think this bag is absolutely worth subscribing monthly, and it's worth saying that the formulations on these products are excellent.  I should also note that because the bags are twill, they never have that ghastly chemical smell!
Visit So Susan to subscribe or find out more. Check out all our So Susan Lip Love Reviews or see more beauty and makeup subscriptions in the subscription box directory.
The Subscription
:
So Susan Lip Love
The Description
: Every month get 4 So Susan cosmetics products: 3 lip items and 1 bonus item for another part of your face. Bags are available to view before shipment and you can skip the month or send to a friend.
The Price
: $15.95