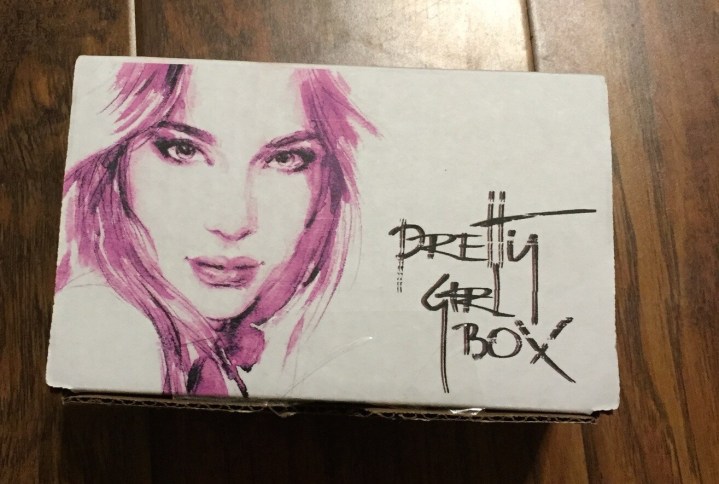 Pretty Girl Box is a new monthly subscription box for girls – perfect for teens and tweens. There are 3 styles in this subscription – Classic, Sassy, and Edgy. Every box an array of different items specifically handpicked for the "Pretty Girl" lifestyle. In any given box there may be products such as body sprays, body scrubs, body glitter, lipstick, lip gloss, nail polish, lotion, fashion accessories, and eye shadow. Tiffany's 13 year old daughter reviewed the box for us! This is the "Edgy" box and she identifies most closely as a Kawaii Goth, last time I checked!
This is great wrapping, and really pretty.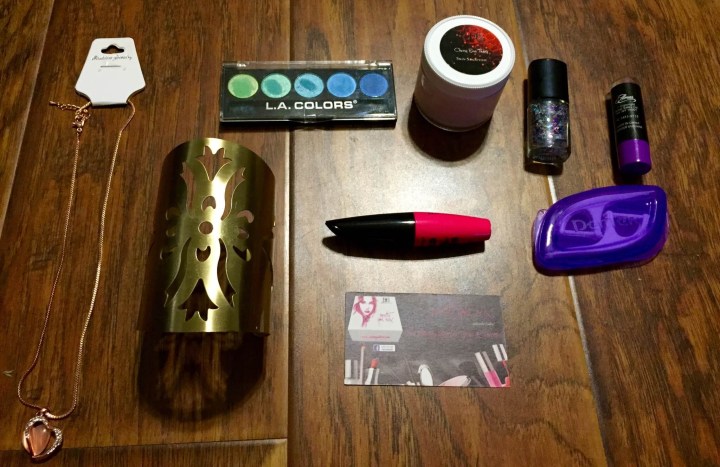 The May Pretty Girl Box.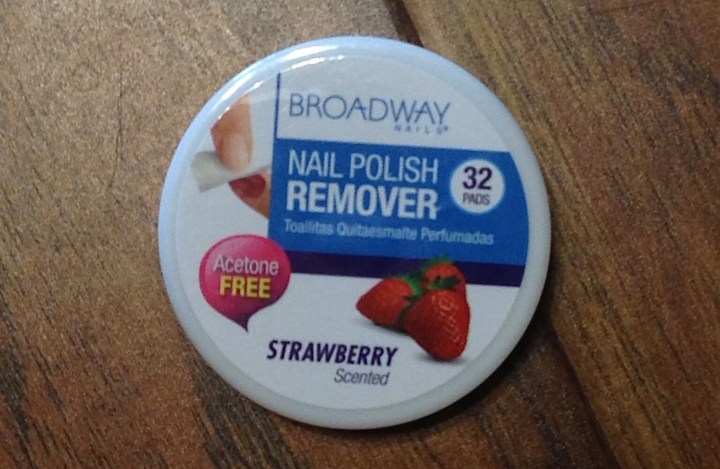 The Broadway Nail Polish Remover worked actually really well! It was strawberry scented and I had no struggle trying to remove extra polish or residue. Acetone free!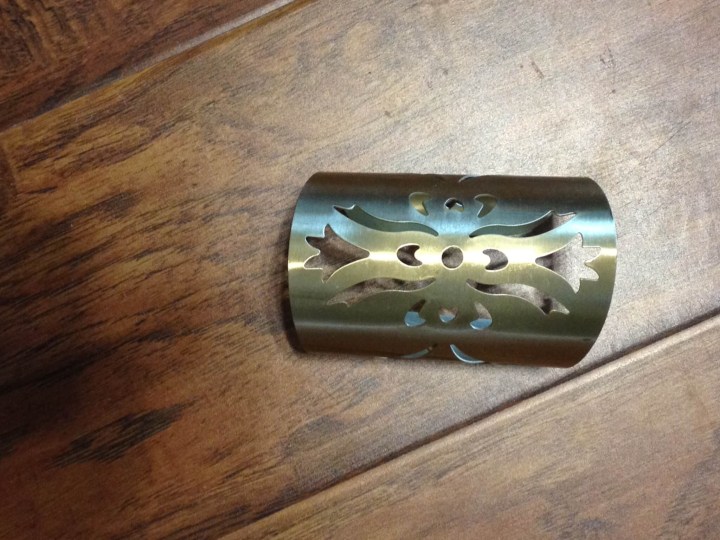 There was a metal-ish thing that I assumed was a bracelet.
 To be honest it was a struggle to get on and to take off, but the design was cool.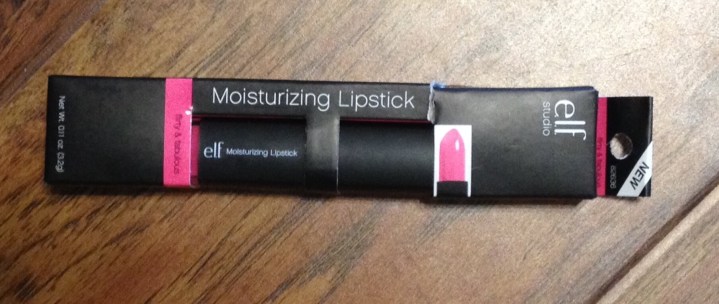 e.l.f. Studio Moisturizing Lipstick The e.l.f. Moisturizing Lipstick was nice and a very pretty pink color.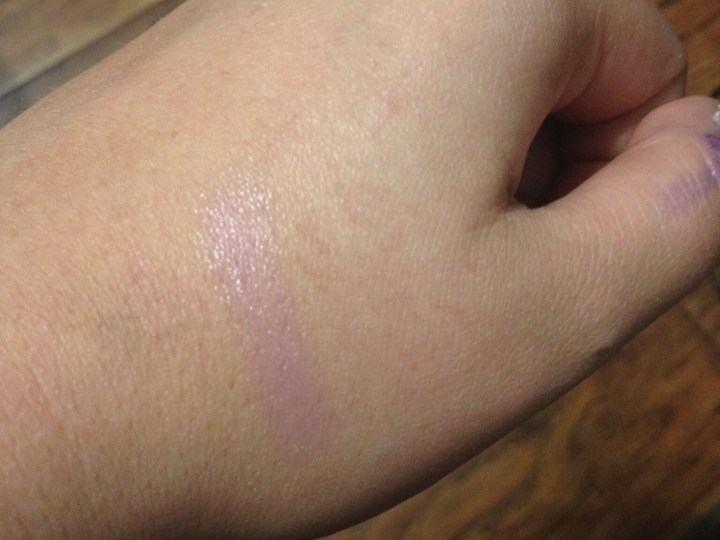 The color was cute and it applied smoothly.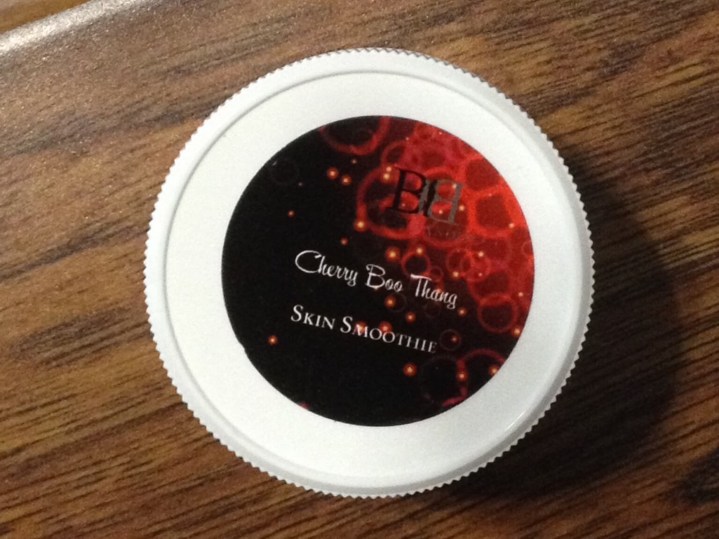 The Body Bandits Skin Smoothie was basically a lotion that smelled like cherries. If you like scented lotions, this one is great.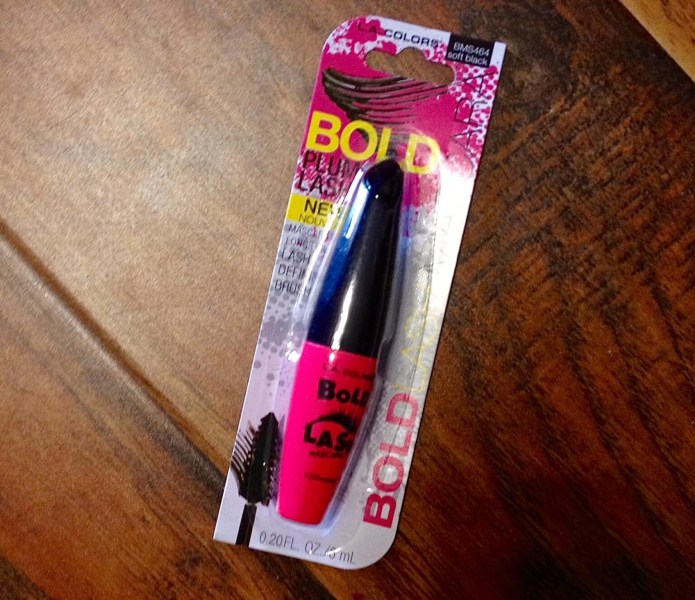 The L.A. Colors Bold Lash Mascara was one of my favorites because it worked great, barely any clumps, and made my eyelashes look very long.
The Style Essentials Chamomile Tea Lip Balm was pastel purple, but when I put it on it was not too bold but not too light either.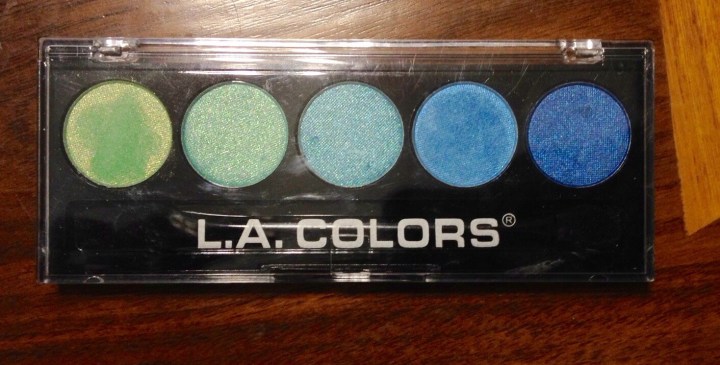 The L.A. Colors Waterworld Eyeshadow Palette was very pretty. It had five cool colors.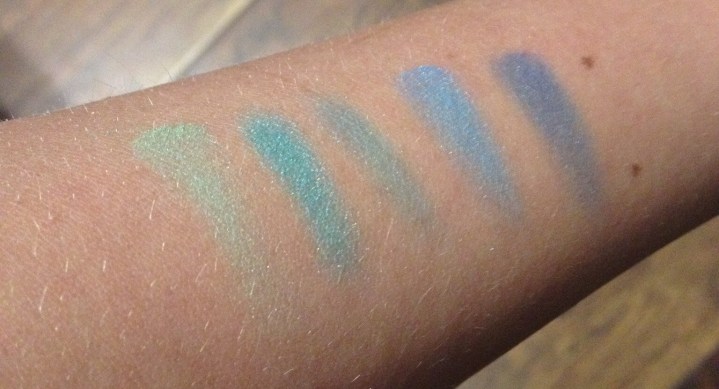 All of the colors were shimmery and they also showed up well.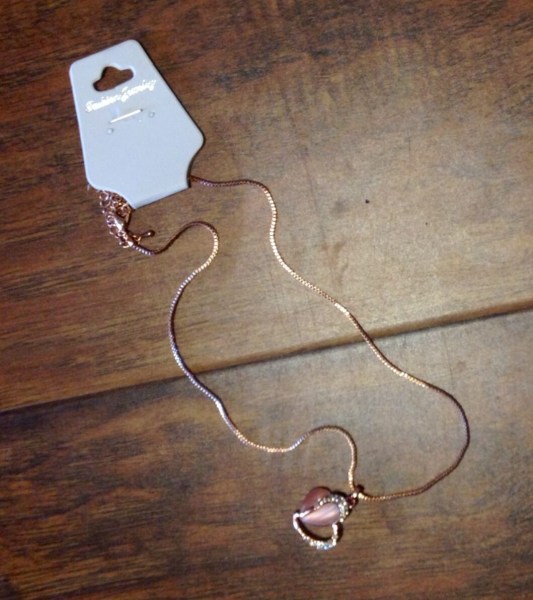 The Fashion Jewelry necklace was a metallic rose-gold chain with a heart charm with rhinestones.
I thought it was cute and girly.
 The nail polish that came in the box had little flakes and sparkles in the polish. I think that it would look good as a top coat of polish.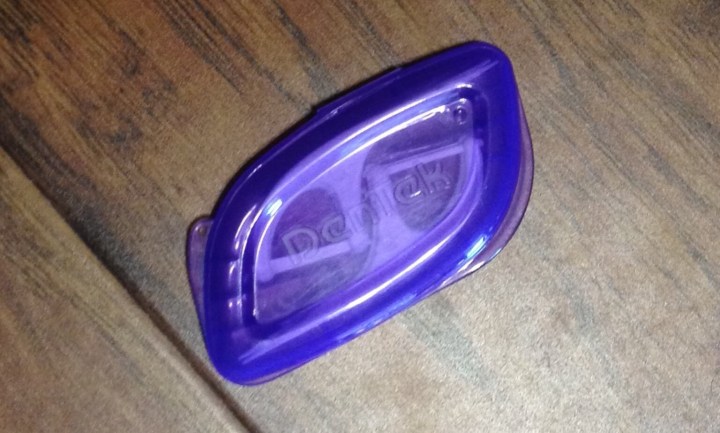 The DenTek flossers worked like regular floss.  The case was nice to keep them secure in your purse.
This box had a little bit of everything, which was great. We weren't sure about the values for the items because there was no information card and it was hard to find some of the items online. It was a good selection to experiment with and try new looks, but I had hoped for more brand name items. Still, there were 10 items in the box, and with an average of $2.50 an item plus free shipping, this was a pretty great deal.
Visit Pretty Girl Box to subscribe or find out more. You can see all the subscriptions for teens and tweens in the directory.
The Subscription
:
Pretty Girl Box
The Description
: Pretty Girl Box is a subscription box for girls. (Teens to Young Adults) Each box contains samples of various bath, beauty products, and fashion accessories needed to make you feel your prettiest.
The Price
: $25 per month