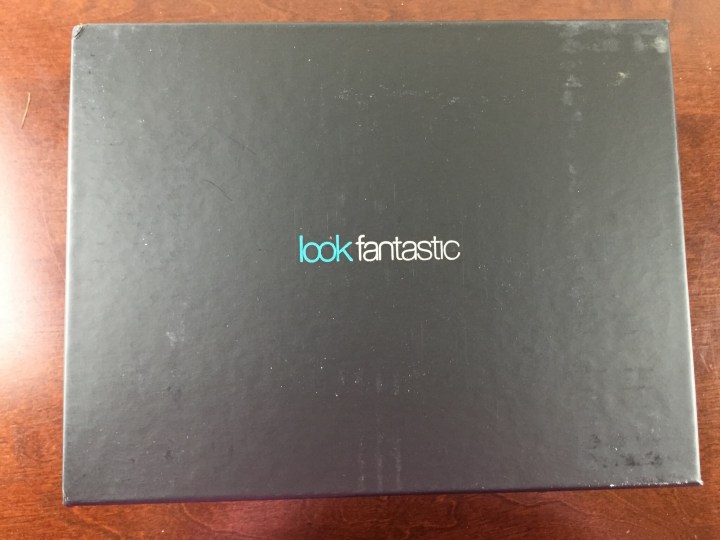 lookfantastic Beauty Box is a monthly beauty subscription from the UK. It costs £15 (about $23) and ships free to the US! In every box you'll get a hand-picked selection of must have beauty fixes, which are wrapped in a beautifully presented box and delivered straight to your door. It will always include a minimum of six products. Right now the May box is still available. FYI – when you sign up for a 3 month subscription, you save £5, plus you get a free beauty gift (mine was shown in the May Look Fantastic Review).
A fold out information card (reminiscent of the old-style Popsugar cards) comes in each box, along with product details and tips/benefits for use.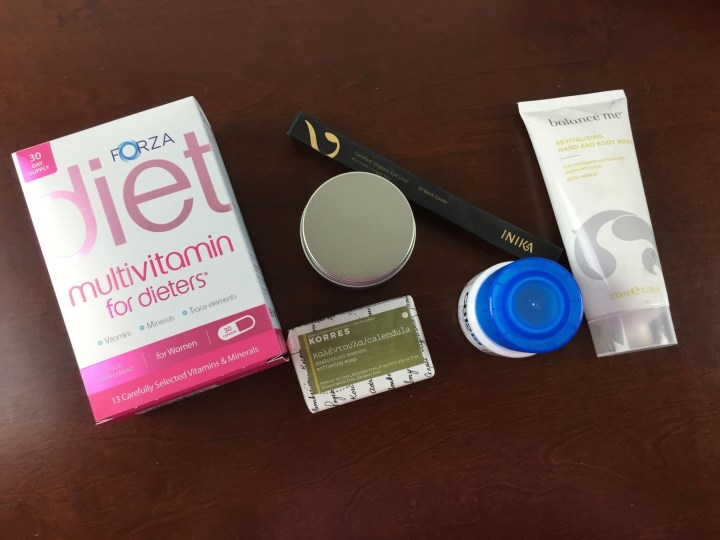 All the items in the April Look Fantastic Beauty Box. This looks weird and not what I expected. FYI, I got this box for free with my subscription. They sent an email to subscribers saying they would send out extra May boxes to send to a friend. I was going to give it away, but when I saw this I knew it wasn't May, and I didn't feel comfortable giving it away because I wasn't sure about the status of sending UK vitamins and tooth stuff through the mail.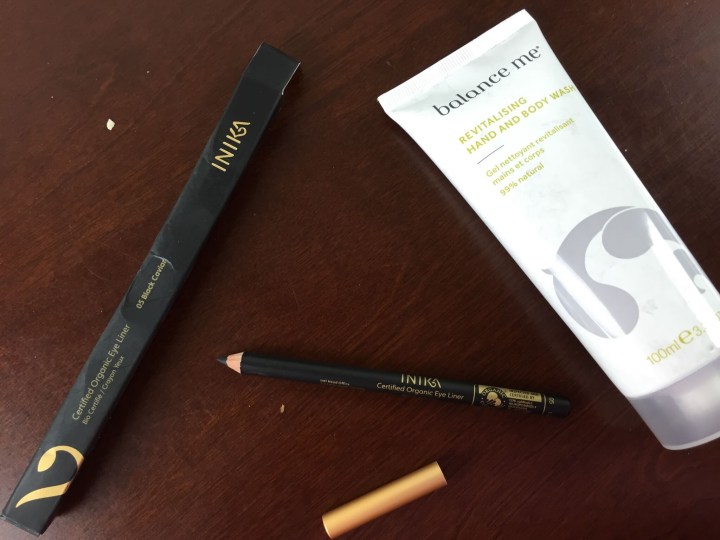 Inika Eye Pencil in Black Caviar ($17) This didn't come with the built in sharpener, so I'm marking down the price a bit, but it's a fantastic liner and also certified organic.
Balance Me Revitalising Hand & Body Wash ($6ish) This has a great aromatic smell, but the container was stained by the black squiggles.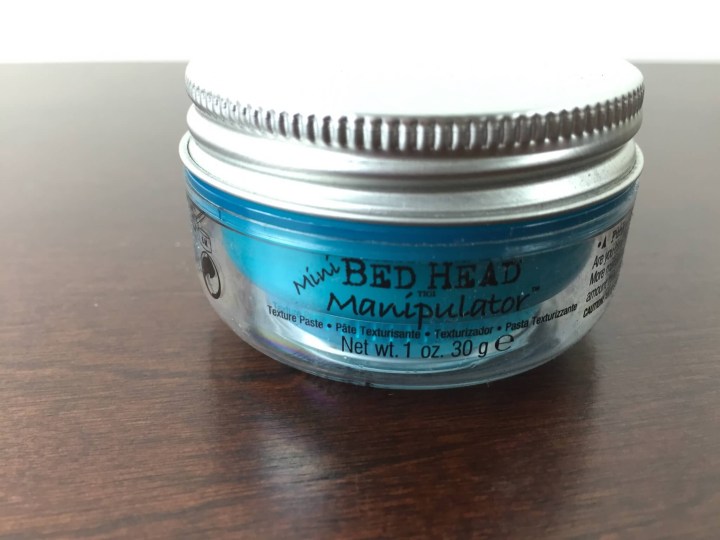 TIGI Bed Head Manipulator ($4.50) This is a nice size because you do not need much of this product. If you're around my age, you at least know of if, if you haven't used it. It's a nice texturizing paste and you really don't need anything fancy, just this!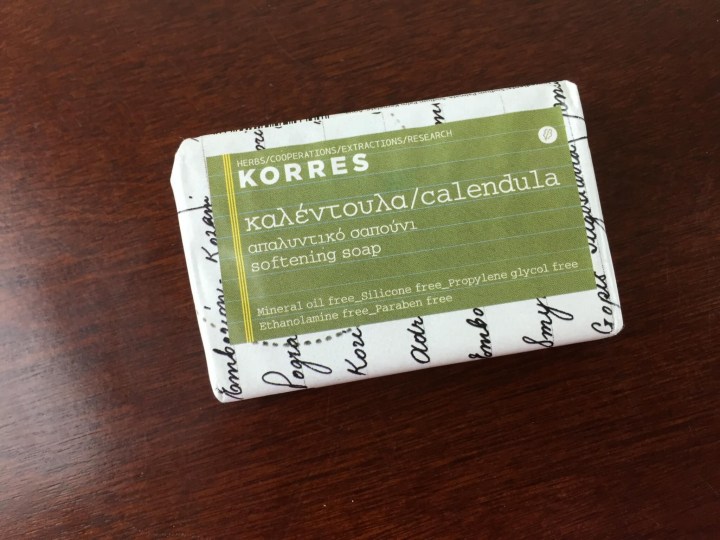 Korres Softening Soap ($2.50ish) This is made with calendula and is a great item! I love the healing properties of calendula! And Korres, of course.
Forza Multivitamins For Dieters ($11.50ish) So weird in a beauty box, and the capsules are pink! Don't get me wrong, I'm all about health, but vitamins "for dieters" is weird.
CB12 Safe Breath Mouthwash ($5ish) Well, it's supposed to give you clean breath for 12 hours. I'm not going to quibble with that.
All the values can be a little funny because these are UK brands, but the value was around $45, which is pretty fantastic, but two of the items were really weird! I did already receive my June box and took a peek, and it is not weird, but it's skincare focused (I don't recall, but I don't think there are any cosmetics). I'm sure that this box will grow into a solid curation in the future and hopefully remain high value. I'm still relatively happy with the April box, and if I were in the UK I wouldn't hesitate to subscribe! BTW I couldn't put my finger on it when I did my Popsugar Must Have Summer 2015 Special Edition box review, but Omorovicza was also in the May 2015 lookfantastic box (mud, not shimmer stuff).
Visit Look Fantastic to subscribe or find out more, or see all our lookfantastic box reviews. You can also check out more beauty subscription boxes in the directory.
The Subscription
:
lookfantastic Beauty Box
The Description
: Get six+ hand-picked beauty products, including haircare, skincare, and cosmetics, delivered direct to your door every month. UK Box with free worldwide shipping!
The Price
: $23.10 per month
The Coupon
: Get a free Balance Me Radiance Face Oil/Wonder Eye Cream/Super Moisturising Hand Cream with 3 month subscription!