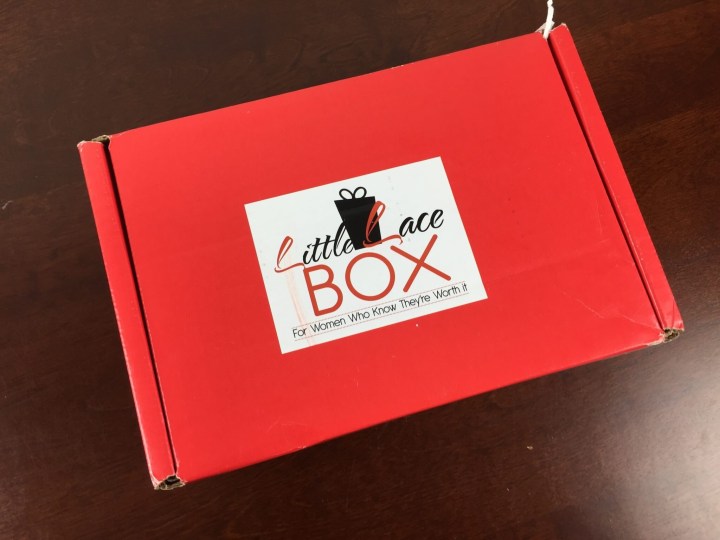 Little Lace Box is a fun and unique bi-monthly subscription box for women.  Every box is hand-curated around an unusual theme and contains beauty, lifestyle, and home products that you will love! It's one of my favorite boxes because it's so themed – it's like getting an experience in a box. I feel challenged to live up to the expectations of my LLB boxes, if that makes any sense. They recently started up Serendipity by LLB, meant to come in the interstitial months. It's currently free with your Little Lace Box subscription!
The June box was curated around the theme Classy & Fabulous. Because boxes are themed you don't necessarily get one item from each of a set of categories like you would in a box like Popsugar or FabFitFun, and I think that's fine, especially for a long term subscriber. It's definitely a different sort of box, and a good one if you're bored with the standard fare.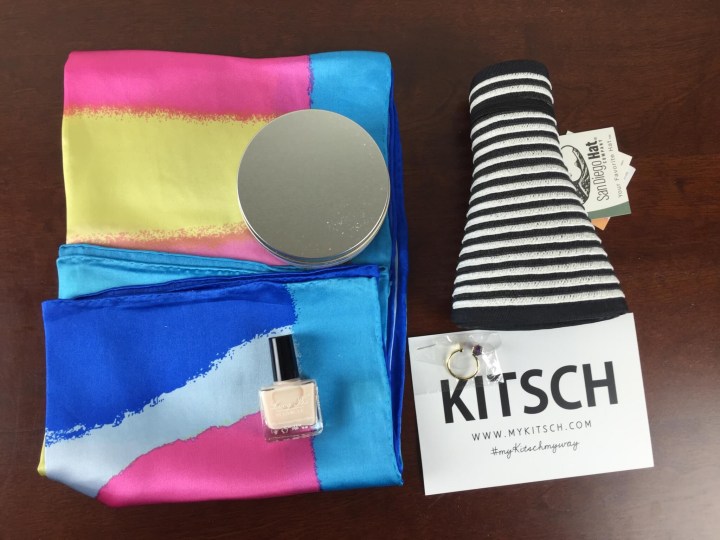 Everything in my box this month!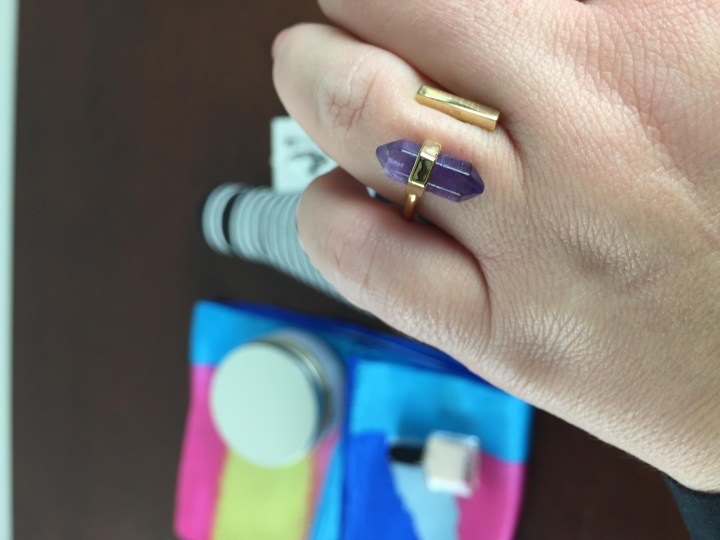 Kitsch Beyond the Stars Ring in Amethyst ($24.99) Two versions of this ring were in boxes – one amethyst colored and one turquoise colored. Both are made with 14k gold and I have to say – it's super high quality! This is a really unique design and perfect for a summery boho look.  The colored stones are totally exclusive to LLB and Kitsch sells it at $29.99.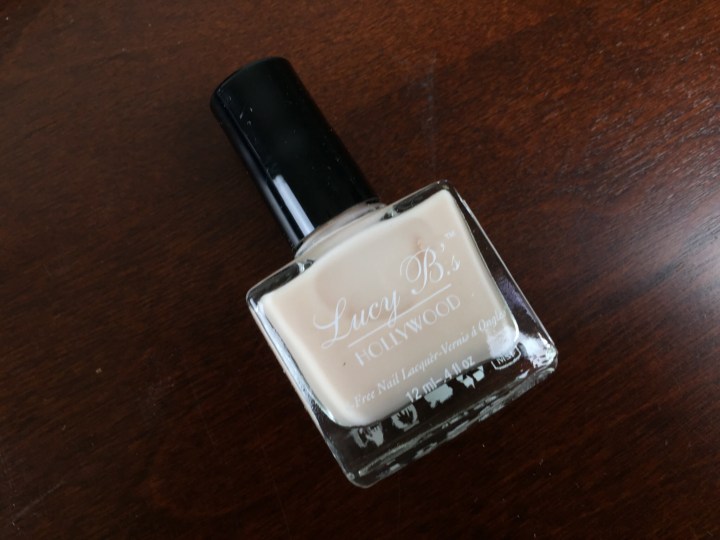 LucyB's Apothecary Nail Lacquer in Starlet ($12.99) Each subscriber received a polish matching her ring. Both colors are really pretty and I just love a gorgeous light color on my nails. This went really nicely with the theme!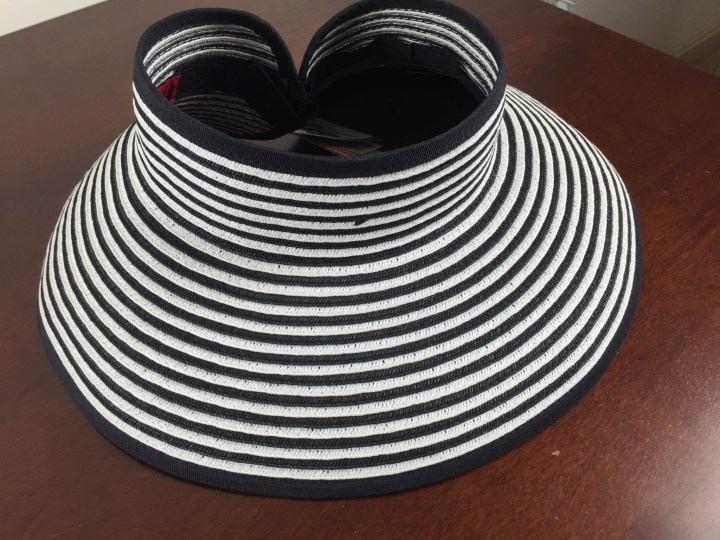 San Diego Hat Co Packable Summer Hat ($27.99) I love summer hats and this is perfect for walking back and forth to the bus, so I can be sun-savvy and keep it compact. Very Audrey Hepburn in style!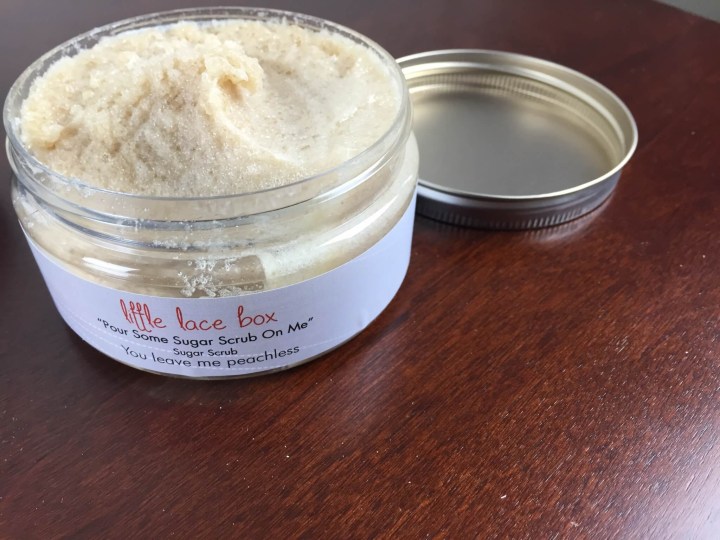 "Pour Some Sugar Scrub on Me" Sugar Scrub by LLB in You leave me peachless ($19.99) This has a great almost whipped texture for a sugar scrub – they included a lot of shea butter in it and really aerated it. The fragrance is just amazing and it will certainly make me feel fancy to use it!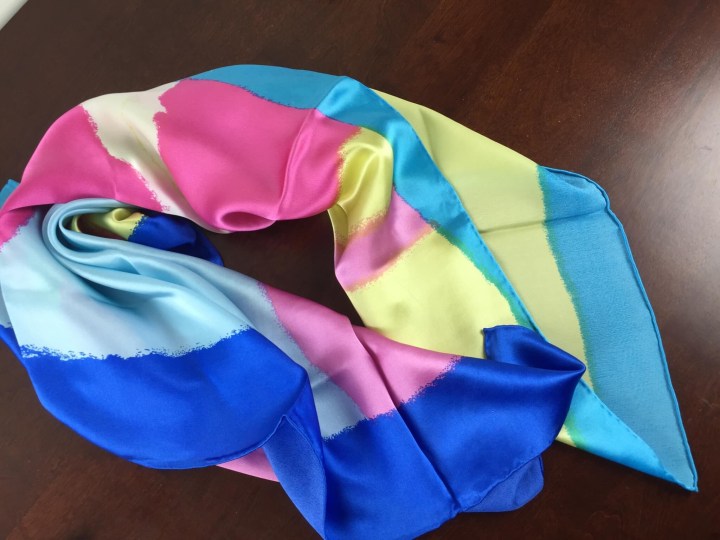 Watercolor Print 100% Silk Scarf ($45.99) Another LLB exclusive! They totally took my regular suggestion – if you don't wear scarves that often, tie it on a handbag (great for always-in-black me).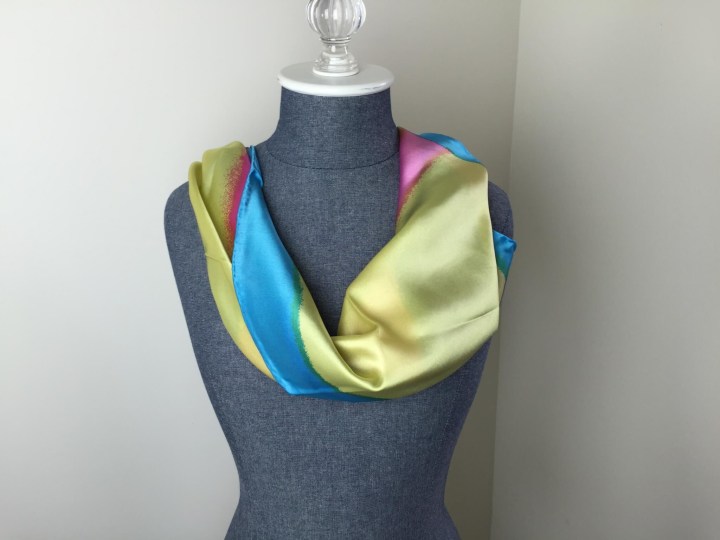 My husband did some unboxings and generously styled the scarf for us in two different ways (oh honey, you shouldn't have!).  I actually found his photos very helpful for showing how you can make totally different looks from this scarf!  You can also arrange it to reflect the kind of light that is best for your skintone. My husband is so smart.
This box was super glamorous and I loved it! The value was around $132 and after receiving a great many subscription boxes, I do generally prefer a box with fewer but higher quality and value items, and this delivered for me this month. I'm definitely looking forward to my Serendipity pouch next month too.
 You can check out the August Little Lace Box Spoilers information, but it will be "Elizabeth & Mr. Darcy" and LLB says
We are certain the August Little Lace Box will make you "…completely, and perfectly, and incandescently happy." 
And I'm hoping there will be a lamp, but that sounds a little ridiculous! Who knows, they sent me a canvas once!
Visit Little Lace Box to find out more or to subscribe, or check out all our Little Lace Box Reviews! Use coupon code HELLO10 to save $10 on your first box of a 6 or 12 month subscription. Find more lifestyle subscriptions for women in the directory.
The Subscription
:
Little Lace Box
The Description
: Get hand-curated, nearly impossible-to-find designer products directly to your doorstep every month. Your monthly box will be brimming with high-end, brand name beauty, lifestyle, and home product samples to treat yourself to and dazzle your friends during your next night out.
The Price
: $59.99 for a single box, $149.97 for 3 boxes, $269.95 for 6 boxes
The Coupon
: Save $10 on your first box of a 6 or 12 month subscription. Use coupon code
HELLO10.