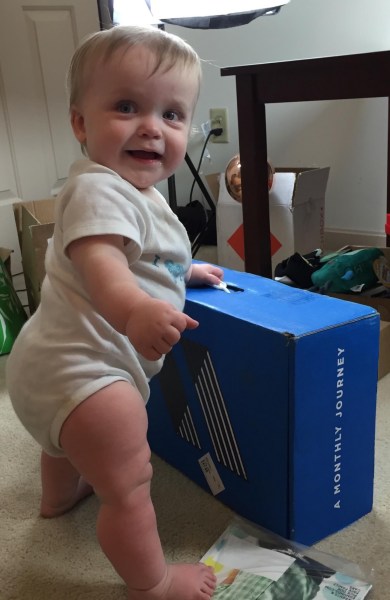 Wine Awesomeness is a wine club that's sort of like a subscription box  – the wines are really well curated around a cool theme.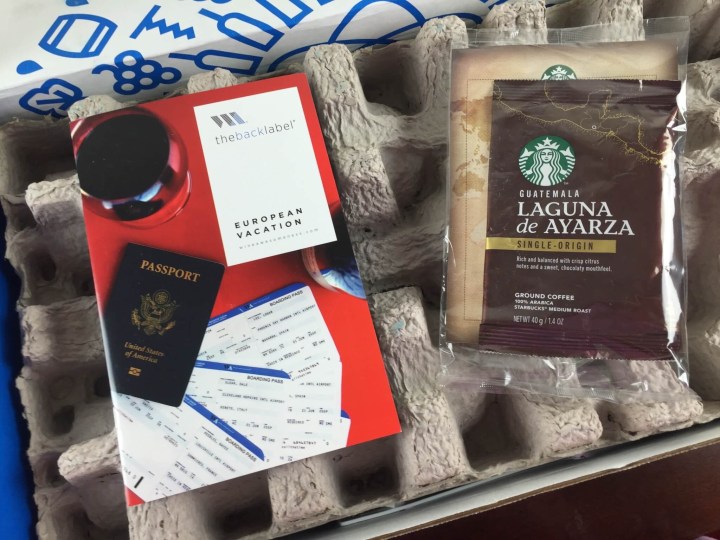 You'll get 3 (or 6, depending on your choice) wines every month or every quarter, depending on how often you'd like to receive it. The 3 bottle box costs $45, and the 6 bottle box is $75.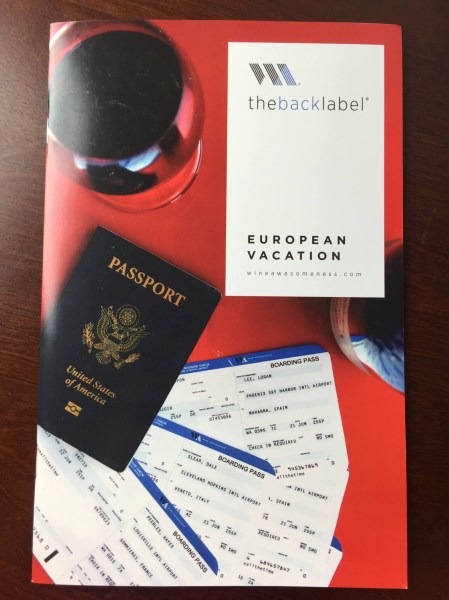 The June Wine Awesomeness theme was European Vacation.  Every month you don't just get 3 "really good" bottles of wine, you got 3 really good bottles curated around a specific theme along with an introduction to the theme, very readable educational materials about all the grapes in this region or the theme, and page by page introductions to each wine.
This is such a great, accessible mini-mag. This is my favorite wine subscription because of the theme and the magazine. The Wine Editor's letter discussed that the awakenings of understanding wine as an everyday all the time anytime beverage usually occur on a European vacation (i love you wine, I want to go to Europe!).  This box revolves around the big 3 – Italy, France, and Spain.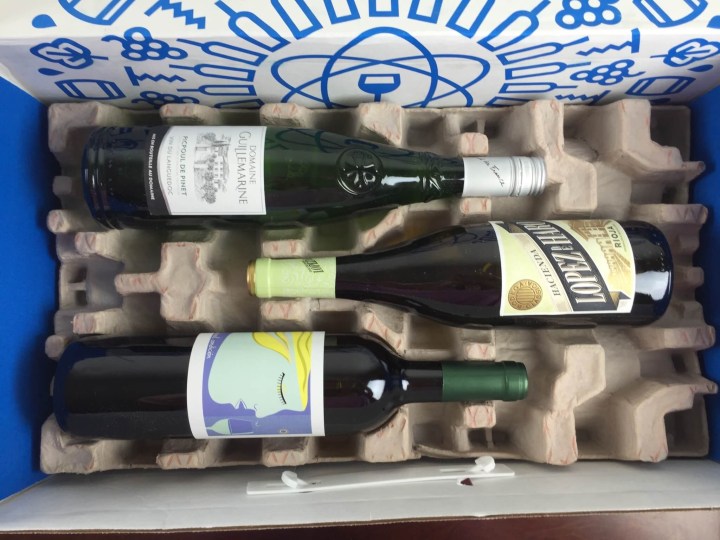 This is the White Wine box (which also includes sparkling and rosé, which I think is a fantastic feature of WA in particular). I am such a fan that I upgraded my box starting with next month to a 6 bottle mixed box. Because, um, that way I'll be able to report thoroughly on the quality of this wine.
Each wine information page includes the following:
Wine Name
Grape
Location
What you should do while drinking this wine (many tongue in cheek)
What to eat with the wine
What to listen to while you drink the wine
A cool chart showing a visual on the Acid, Body, Tannin, and Fruit of the wine (this is new!)
Wine Bouquet
Tasting Notes
Description
The recipes appear facing the wines, which you can make to eat with, or use to guide your selections. We usually pick whatever is closest to what we're already eating!
Not only was this super informational, it helps you learn about wine in a really low key way.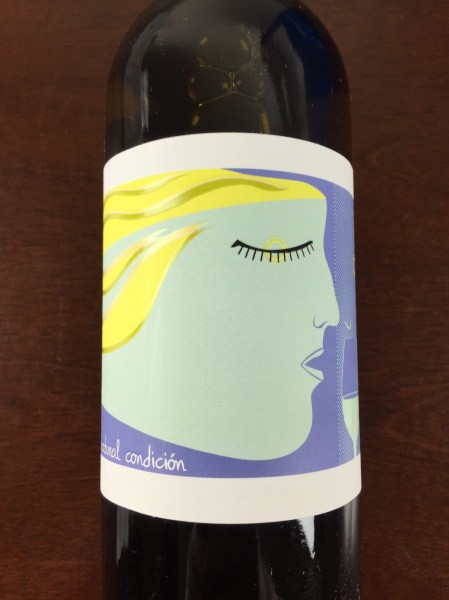 2012 Natural Condición Verdejo: This was all tropics for me, with hints of fruits that I associate strongly with places other than Spain, but that's the beauty of the grape! Banana, pineapple, and grapefruit, balance with the tartness of grapefruit and some green, but not as much as Sauvignon Blanc. Criticism – we received a bottle from this winemaker last month and while it's a different wine, I'd prefer something new, it has no basis in any sort of preference besides wanting new (yes this is dumb). I like seeing different labels.
2013 Lopez de Haro Rioja Blanco: My information booklet said to listen to Debaser (The Pixies) while drinking. A fave album (and a total classic), it had to be done. This is a Viura grape and unusually, a white Rioja.  Lots of richness and body and depth with more hints of the tropics. Loved the experience.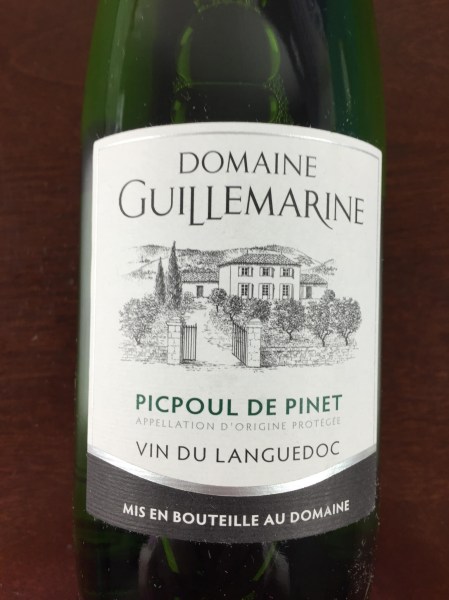 2014 Guillemarine Picpoul de Pinet: Lots of fruit in this one – and nothing like it's name (which means lip stinger!). Mineraly and quite dry, will go great with fish, but I often enjoy these mineral-rich wines for my evening beverage (commes les francaises, i will drink wine anytime!).
Ok, it's hard not to like any wine club – because they send me wine. But I especially adore Wine Awesomeness because it just feels like a subscription to me, and not just another wine club. We haven't had anything that was really out there from this subscription, but there's been quite a variety, fruity and less, sweet and dry, so we think we've run the gamut of all styles without getting into pretentiousness.
Visit Wine Awesomeness to find out more or to subscribe. You can get your first month (3 bottles) free, just pay $22.50 shipping and handling – click here to activate the offer – no code necessary!  You can also see more wine clubs & subscriptions in the directory.
The Subscription
:
Wine Awesomeness
The Description
: Get 3 or 6 bottles of red, white, or mixed, curated monthly. WA membership comes with tasting notes, recipes, and music suggestions. Awesomeness!
The Price
: $45 per month
The Coupon
: Get $10 off your first club 6-pack box!
Use this link
and coupon code
YAY10
to get the deal.
Ships to
: All states except Alaska, Hawaii, South Dakota, and Utah.