The June Hamptons Lane theme is "Modern Moroccan." Hamptons Lane is a fantastic foodie/gourmet subscription box perfect for everyone who loves to eat well and likes to have a hand in preparing their food. It doesn't just deliver a few tasty morsels — Hamptons Lane curated boxes are great because they usually have some cool kitchen gadgets that enable you to recreate the deliciousness again and again.  You get the equipment, the guidance, and some tasty gourmet accompaniments too!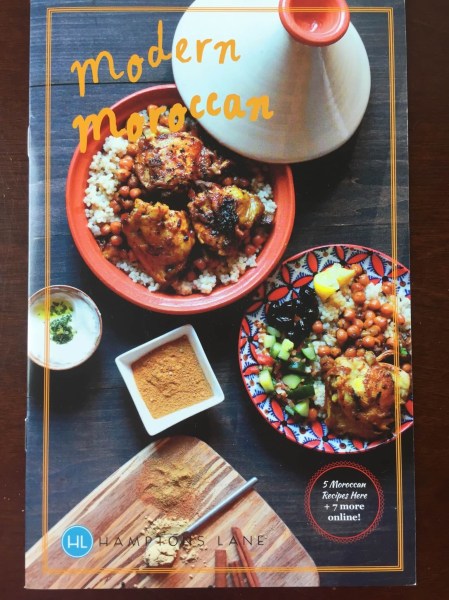 The information booklet has a new updated look this month and I totally dug it. I hope all future ones are like this, because the booklet form makes it a bit easier to hold on to!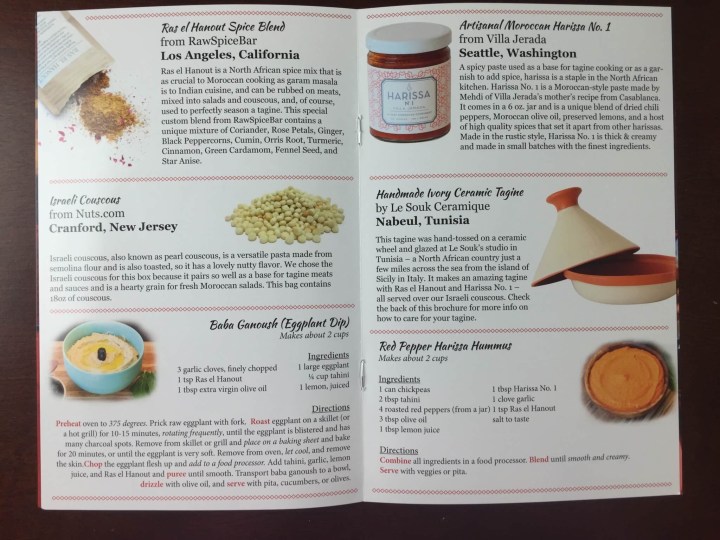 The information sheet gives all the details on each item and where it was produced.
Along with recipes using the items in the box!
Le Souk Ceramique Handmade Ivory Ceramic Tagine (MSRP $50)   I honestly didn't expect this to really be a full-size tagine, although I should have known better, because Hamptons Lane always sends excellent kitchen equipment. I'm going to use this to recreate the best meal that Jen & I ever shared – a roasted chicken rubbed in North African spices baked with preserved lemons and whole black olives. Yum.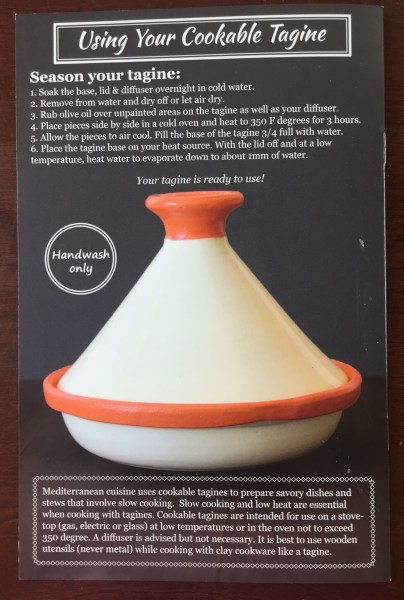 Fortunately there were detailed instructions on seasoning the tagine as well as using it!
Artisanal Moroccan Harissa No. 1 from Villa Jerada ($10.99)  This is a paste either used as a base of flavor in dish or as a condiment. It's made from a blend of oil, preserved lemons, dried chili peppers, and spices. Which means I have to do zero work to recreate aforementioned best meal ever. I'm also super intrigued by the red pepper hummus recipe they gave. I love red pepper hummus and can never get the flavor quite right. Maybe this is the secret?!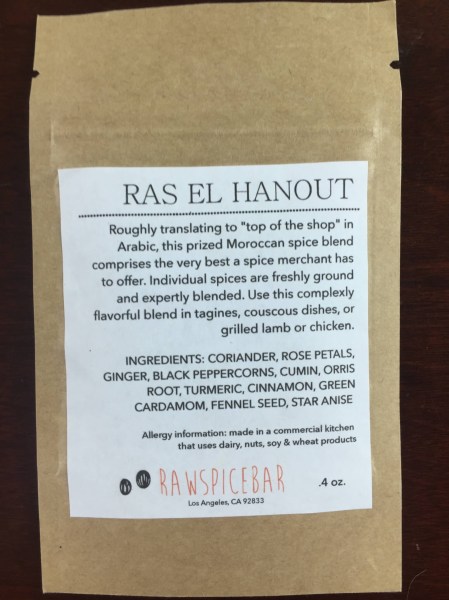 Ras el Hanout Spice Blend from RawSpiceBar ($2) Ras el Hanout means "head of the shop" and is a North African Spice mix blended uniquely by each seller, but typically contains turmeric, coriander, nutmeg, pepper, ginger, cinnamon, and cumin in some combination!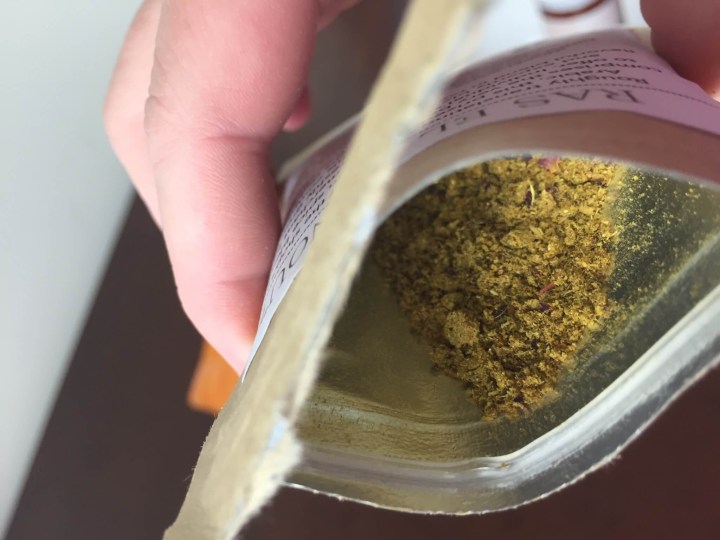 We love RawSpiceBar, which is a subscription, and you can read all our reviews here. Their blend contains extra like rose petals and green cardamom!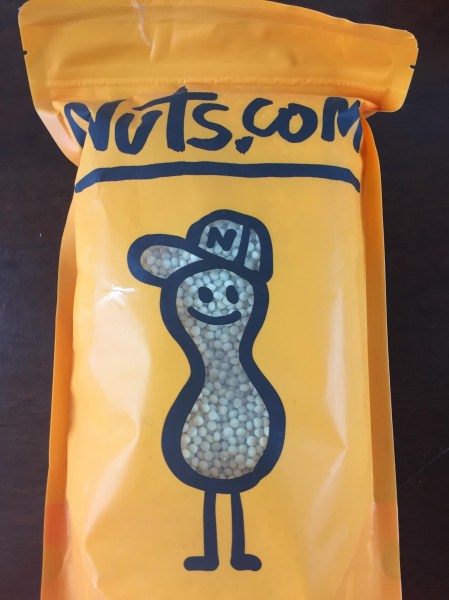 Israeli Couscous from Nuts.com ($5)  We are big fans of pearl couscous, which is toasted to bring out excellent flavor. It really soaks up the juices of accompanying stews or curries and we generally make it with chicken broth and cumin and turmeric – and my kids also love it!
This was an amazing box, and totally right up my alley, because I love Moroccan and north-African cuisines. This box will make everything super easy for us to create some excellent Moroccan cuisine – both because they included great recipes and instructions for tagine usage, and also because they took the hassle out of sourcing the specialty items! I should note that this subscription is so great because you can skip your box, swap it out to another available box, or add-on to your box too with additional specialty items.
Visit Hamptons Lane to subscribe and save $10 on this box with code Mommysplurge10! You can also check out all our Hamptons Lane reviews or more food and cooking subscriptions in the directory.
The Subscription
:
Hamptons Lane
The Description
: Each month, Hamptons Lane curates an amazing box of artisan foods, kitchen tools, and serveware for the food lover. Each month is different – spotlighting a different region, food, ingredient, skill, or activity – and you can always skip if you don't want that month's box, free of charge.
The Price
: $47 per month
The Coupon
: Get $10 off your first box! Just use coupon code 
Mommysplurge10