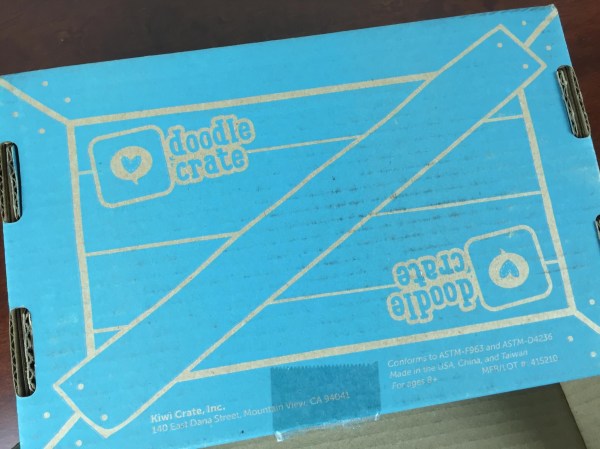 April Doodle Crate was Fabric Dying & Basket Weaving!  Doodle Crate is one of the latest additions to the KiwiCo family. Geared toward kids 9+, it inspires young makers to learn new skills and gain creative confidence through craft and art projects. Use coupon code MS30 to save 30% on your first box of  Doodle Crate (or Kiwi Crate and Kiwi family subscriptions Tinker Crate and Koala Crate). This box is also excellent for anyone wanting a craft subscription (even adults).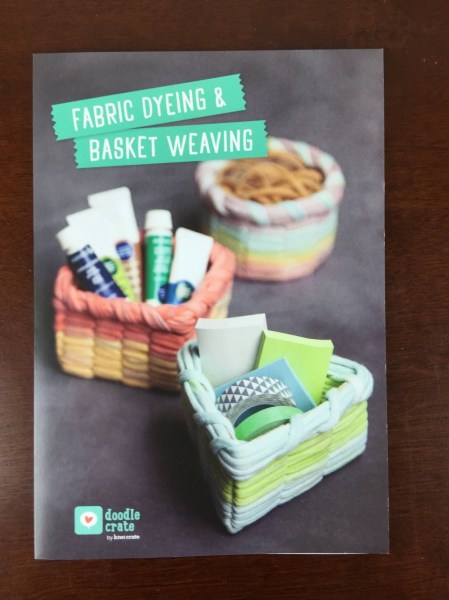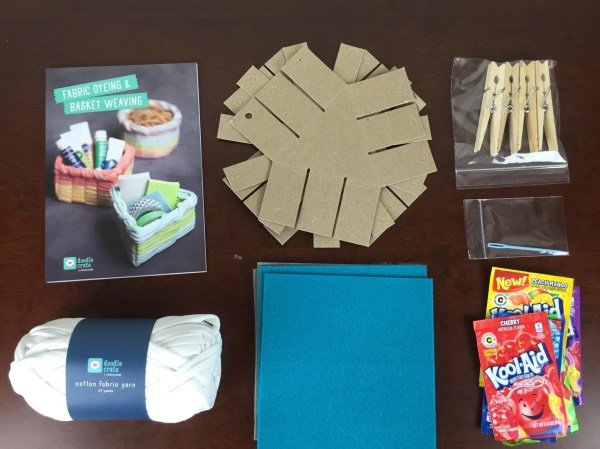 The box includes step-by-step instructions and everything you need to complete the project.


The information card details the techniques you'll learn, the included supplies, and other typical household supplies you will need.
The instructions are clear and easy to follow and broken down step by step. Extension ideas are included with the instructions – but fewer this month as there were two involved projects.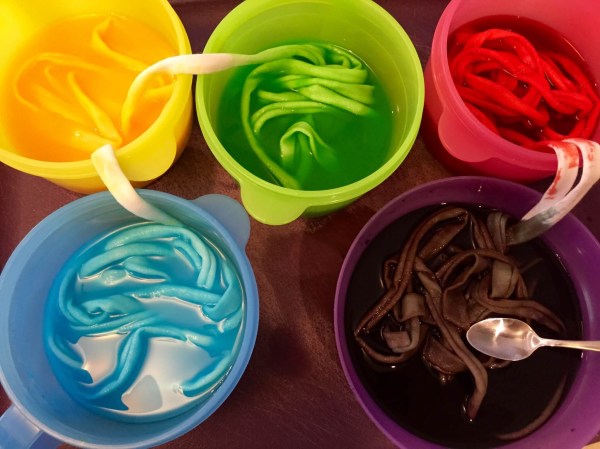 We dyed all the t-shirt yarn using the included Kool-Aid. We didn't feel comfortable not washing it, so we did!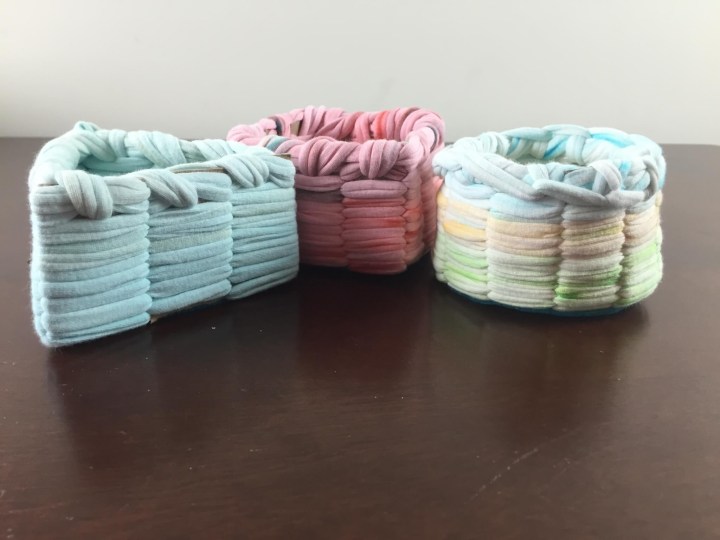 I was thrilled with how these baskets turned out. Mine was the ombre and thought it was a PITA to make, I loved the result. The kids' turned out nice too 🙂 My daughter is 6 – several years younger than the suggested age – and there's no way she would have been able to weave these baskets. Some of it was quite difficult, so this one did turn into a parent (dad) job. But I love them and the kids had fun dying the yarn!
Visit Doodle Crate to subscribe or find out more, or  see all our Doodle Crate reviews!  Use coupon HELLO50 to take $10 off your first box.  Check out more craft and DIY subscriptions, subscriptions for kids and monthly subscriptions for teens and tweens in the directory.
Here's a peek at some of the stuff we may see from future crates! (screenprinting, make your own camera)


The Subscription
:
Doodle Crate
The Description
: Every crate includes all the materials and inspiration for DIY projects that encourage kids to tackle new challenges and gain creative confidence! Kids ages 9 to 16+ (or for younger girls if they have an older person's assistance!)
The Price
: $20 per month
The Coupon:
Save 30% off your first box with exclusive coupon code
MS30
!