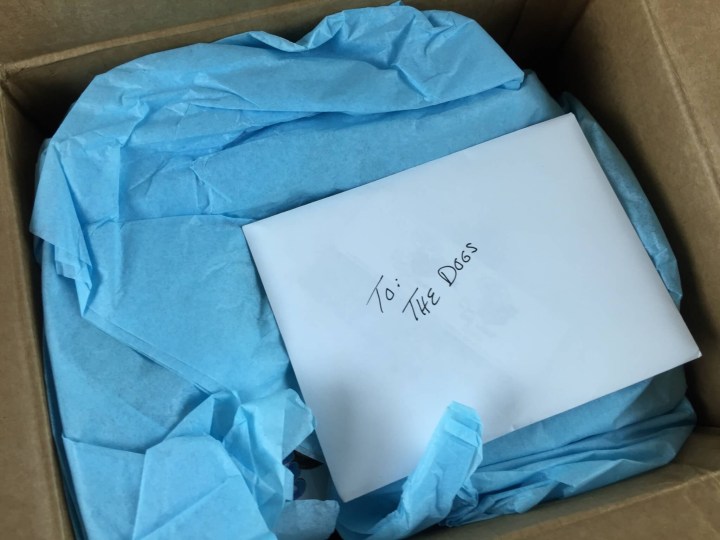 Box Furr You is a monthly dog subscription box with two options for three sizes of dog! Either get 1 toy and 1 treat every month for $14.95 or 4-5 toys and treats for $24.95. The Little Woof Box, The Medium Woof Box, and the BIG Woof Box are available to customize the items inside! All treats are all natural!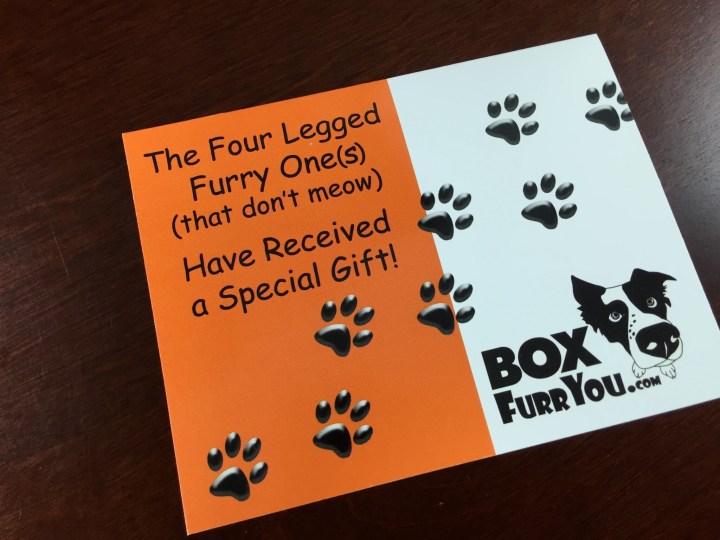 No info card, but a note to my dog!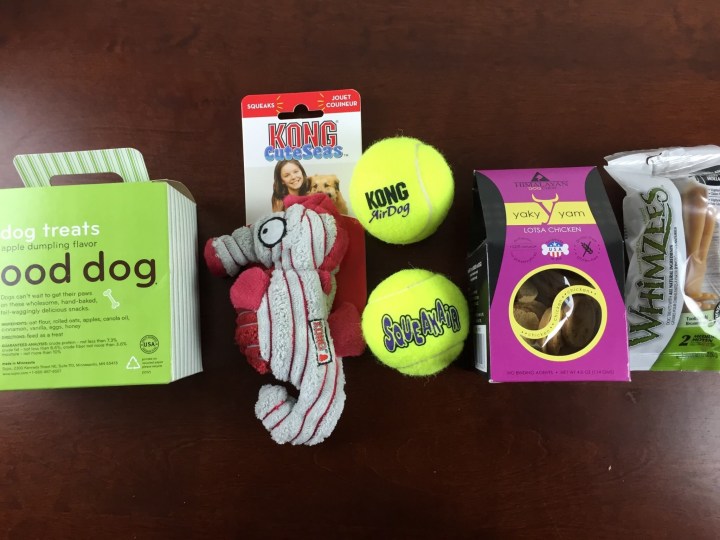 Everything in the box!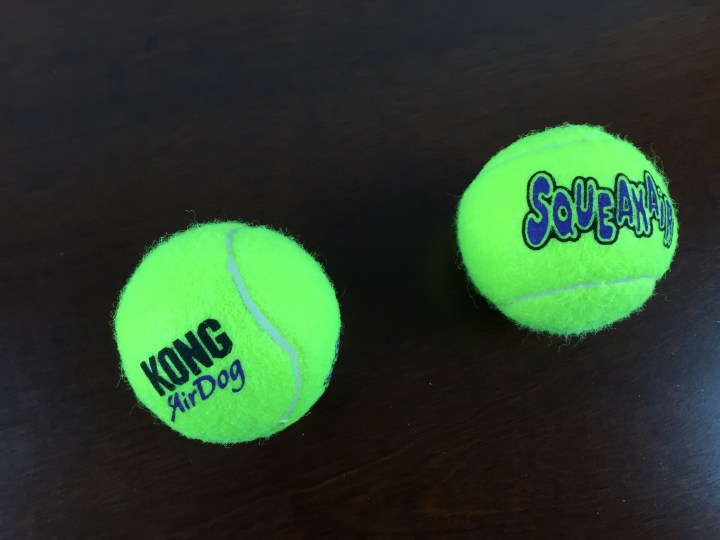 Kong AirDog Squeakair Tennis Balls ($5) Yessss! Lindy is "activated" by tennis balls and these ones squeak! We have had a BLAST with them, one of our favorite toys ever!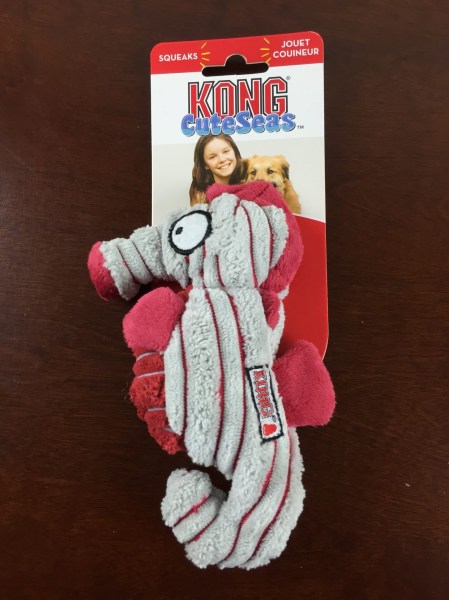 Kong CuteSeas Sea Horse ($7.50) I love getting a nautical toy during summer and this one squeaks and is again a KONG toy, which is super durable. It will last forever for our dog!
Whimzees Toothbrush ($1.25) All natural dog treats – these are potato based with no wheat! High fiber and helps keep doggy's teeth clean.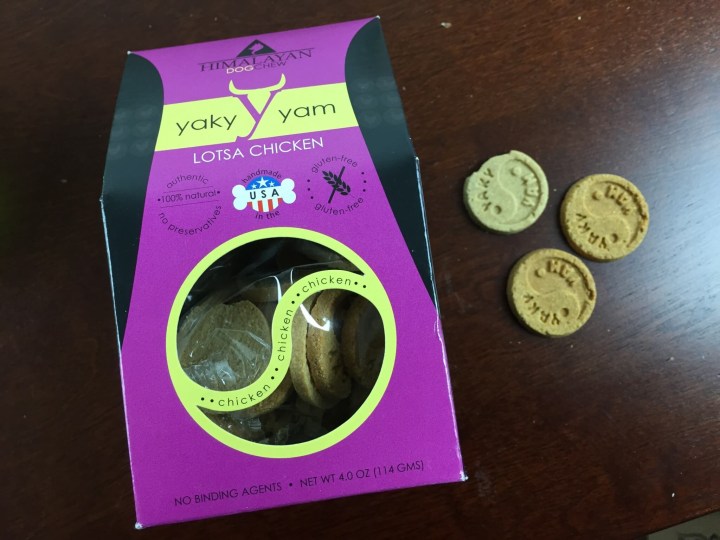 Himalayan Dog Chew Yaky Yam Lotsa Chicken ($3.99) Again no gluten/wheat – just chicken powder mixed with Yak and Cow milk, sweet potato, and brown rice flour. Lindy gave them 2 paws up!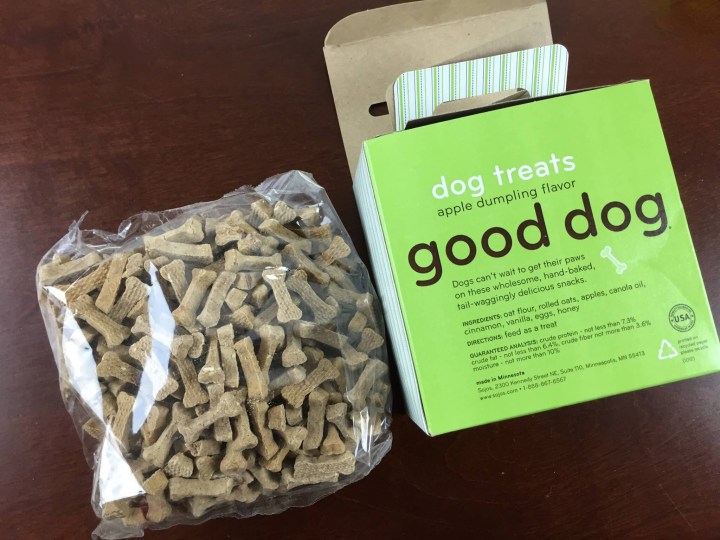 Good Dog Apple Dumpling Flavor Dog Treats ($6.99) This was a big box and there are soooo many treats! We love little treats for our little dog, and she thought these were great! Perfect for training, no-wheat, and human-grade ingredients!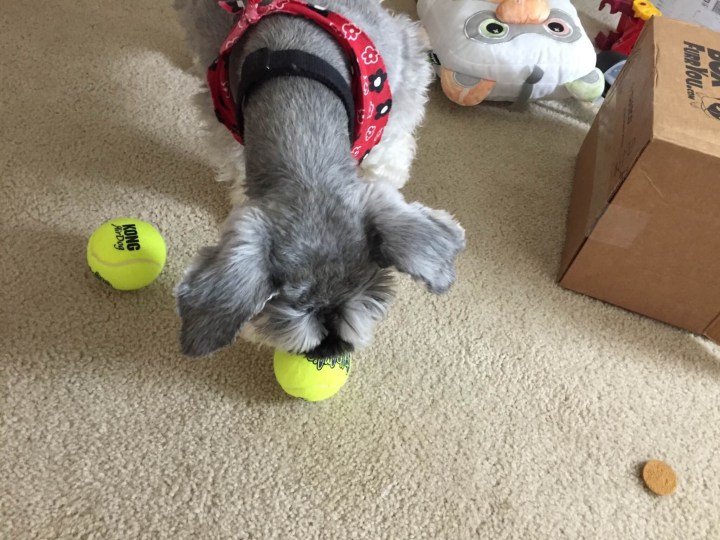 Seriously, she thought these were the best! This was a great box – and I especially loved how Box Furr You pays attention to keeping wheat out of the treats they send. The total value was right at $25, which I thought was fine for boutique dog treats, especially ones that are so tasty and healthy for my pet. Lindy definitely enjoyed this box!
Visit Box Furr You to subscribe or find out more. See more subscriptions for dogs in the directory.
The Subscription
:
Box Furr You
The Description
: Each month your furry friend will receive a surprise box with one treat and one toy every month, or choose 4-5 natural treats and fun toys for $24.95!
The Price
: $14.95