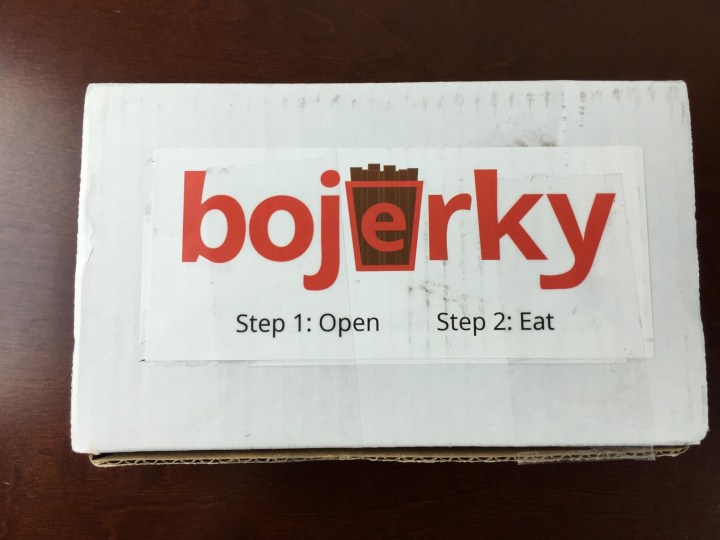 Bojerky is a monthly craft jerky subscription. Every month you'll receive 2+ flavors in a half subscription, or 4 flavors in a full subscription. Bojerky concentrates on finding the coolest indie jerky and sending them to you. This review is for the full Bojerky subscription.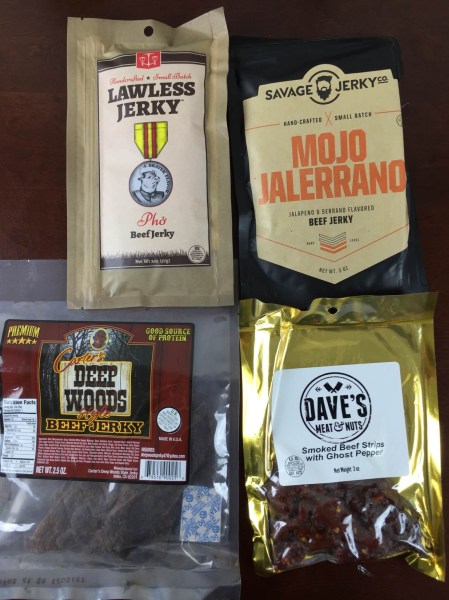 I have to admit – I was pretty impressed when I opened this package. I received 4 packages of premium craft jerky, as promised!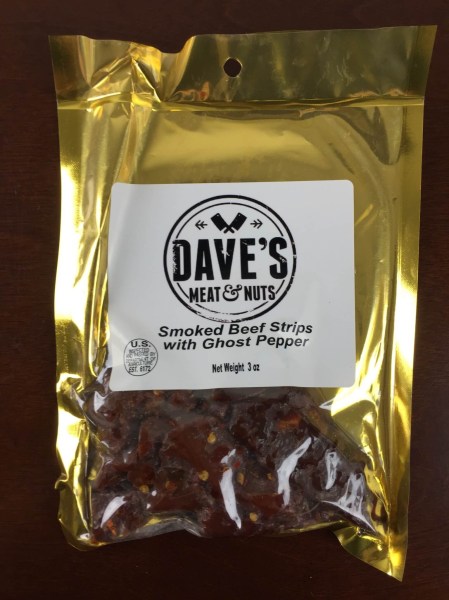 Dave's Meat & Nuts Smoked Beef Strips with Ghost Pepper ($8) I am (rightly) terrified of this one – this is one is all for my husband! Ghost peppers are the hottest peppers and this jerky is described as "fire in jerky form." The meat is moist on this one and it is HOT!
Savage Jerky Co Mojo Jalerrano ($7.99) This company specializes in small batch spicy jerky!
You can see the jerky is absolutely coated in flavor – this one is fresh jalapeno and serrano peppers. This one was milder (but still spicy) with a host of other mexican flavors really rounded it out. Loved it!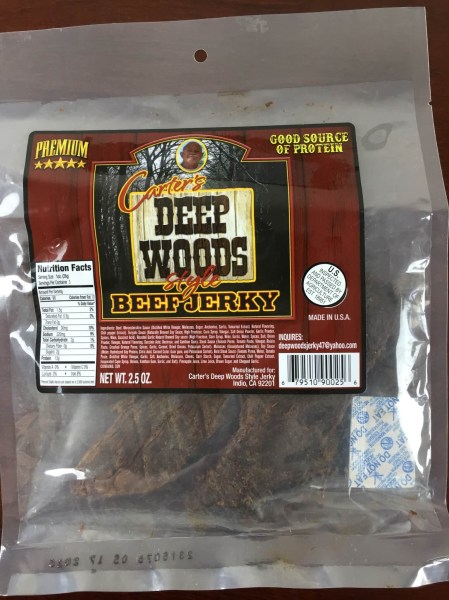 Carter's Deep Woods Style Beef Jerky ($6) This jerky is marinated for 10 days, then smoked. It's more of a traditional jerky with wood smokiness, a good worcestershire flavor, and some tropical underpinnings. It's nice and chewy too. This one is a good choice when you need a break from the heat!
Lawless Jerky Pho Beef Jerky ($6.99) This was delicious and tasty! It was full of spices that you'd find in a traditional pho but in a jerky. I hadn't ever had jerky flavored like vietnamese cuisine, and it was good!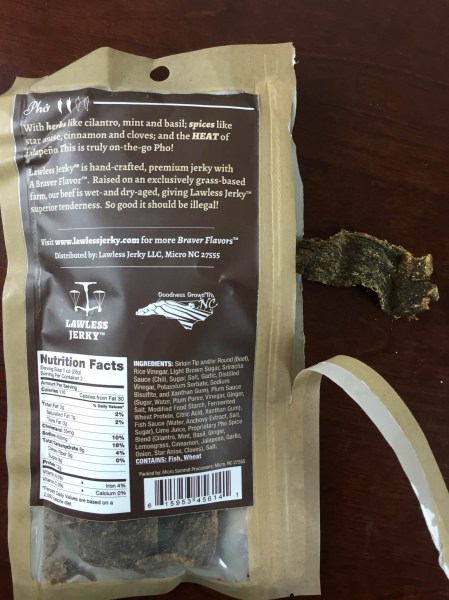 The value of these jerkies was $29, which is $1 less than the cost of the box – but I didn't need to pay the $3 to $6 shipping at each of these places or go and find them either, so it's still an excellent value. This was one of the best boxes I opened this week and I really enjoyed it! I grew up drinking root beer and eating jerky with my dad, so I was really happy to get some beef jerky as a snack! It's (obviously) high protein, really satisfying because you have to chew, and keeps the sugar out of my face.
This would make a fabulous father's day gift too!
Visit Bojerky to subscribe or find out more. You can also subscribe to Bocandy (an international candy/snack subscription) for half off your first month. See more snack subscriptions in the directory.
The Subscription: Bojerky
The Description: Bojerky is a subscription to craft jerky. You're going to get 4+ flavors of jerky each month with a full order and 2+ ounces a month with a half order of the coolest indie jerky from around the US sent straight to you.
The Price: $15 (small) or $30 (large) per month