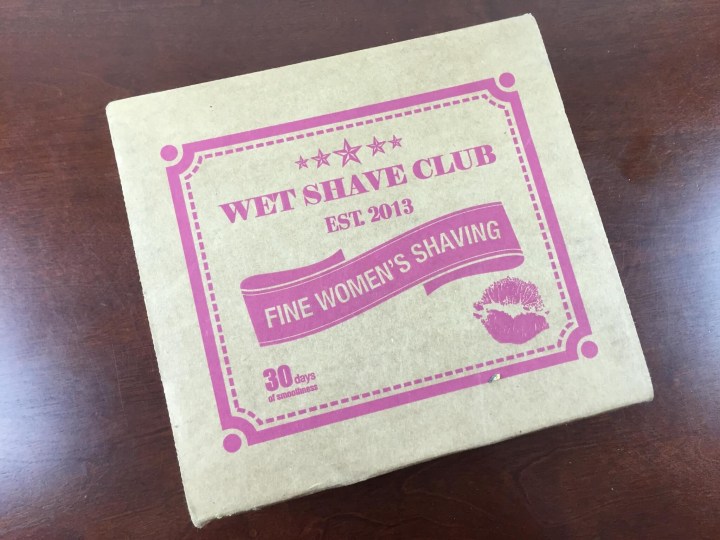 Wet Shave Club is a monthly subscription box devoted to the art of wet shaving. They've recently debuted the Ladies' Box! Instead of 30 days of handsomeness, you'll receive 30 days of smoothness in every box.
Boxes are $29 per month, down to $22 per month on an annual subscription. Your first box will be a starter box like this one, to ensure you have the proper tools. Subsequent monthly boxes will not include the brush and razor. Instead, you'll be receiving additional blades, soap, and other shaving accoutrements!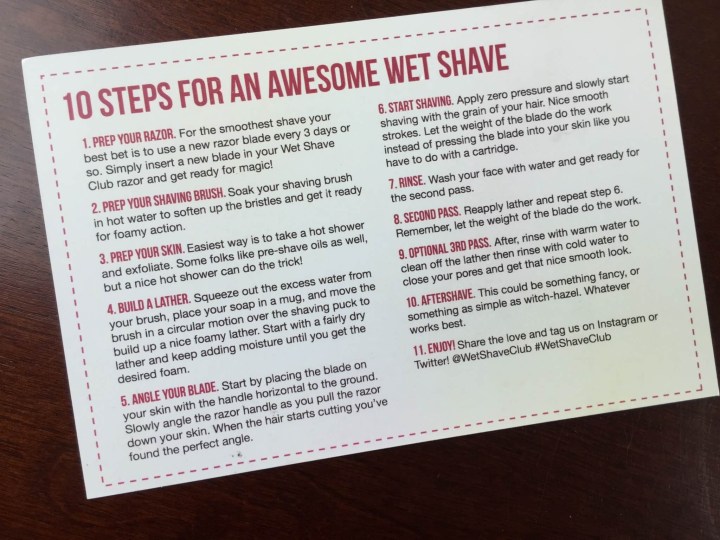 Some information on wet shaving – I wish they'd updated it to reflect the fact that ladies shave their legs and other areas and not faces.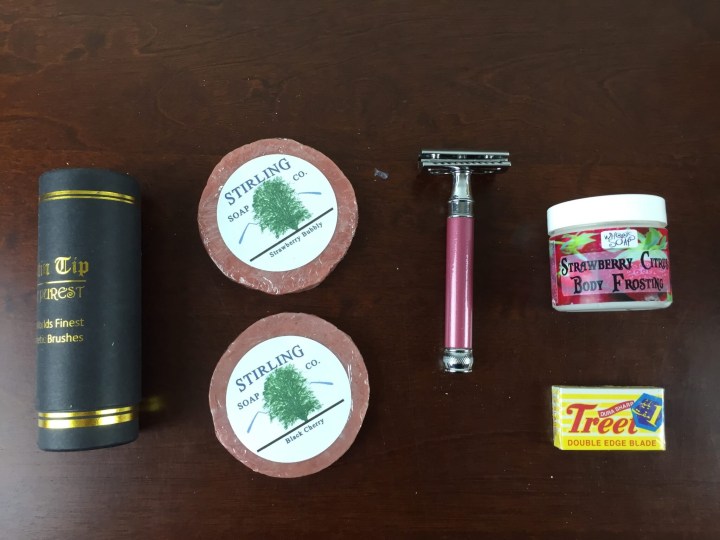 Everything in my Wet Shave Club intro box.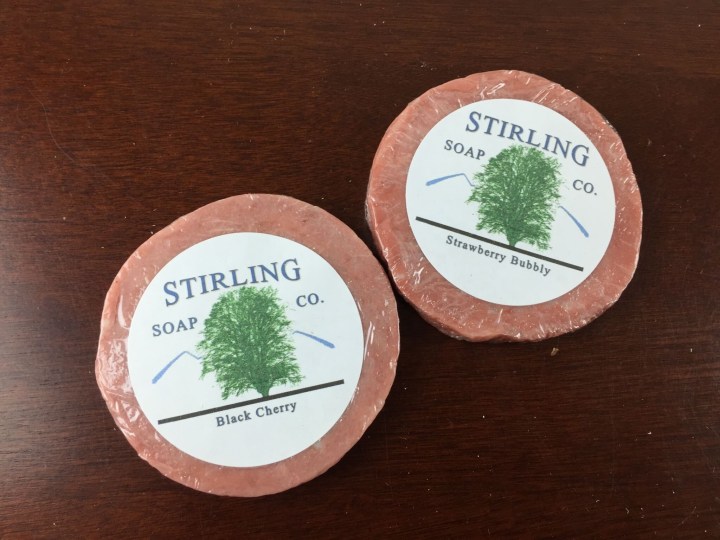 Stirling Soap Co. Black Cherry & Strawberry Bubbly Soap ($5) Both of these smelled amazing! They lathered well and were nice and slick for shaving. These soaps were made with animal fats, which is apparently resurging because it makes such great soap.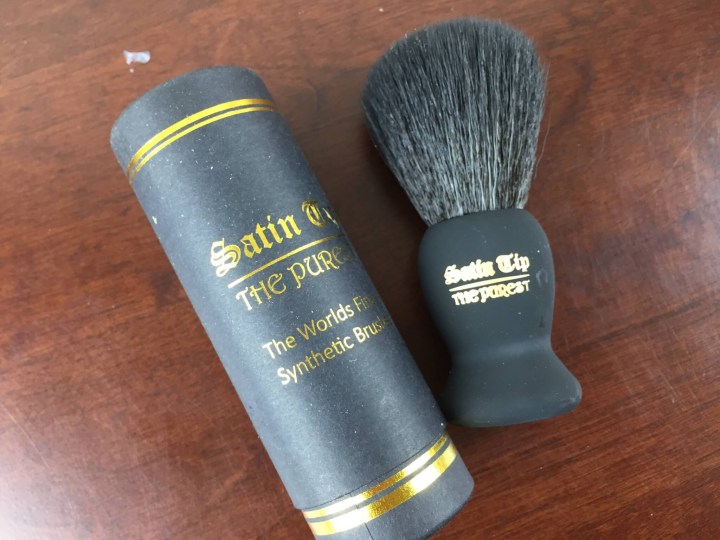 Satin Tip The Purest Shave Brush ($20) This is a synthetic brush, which I prefer! It's supersoft and really should last quite a long time with proper care. I also liked that the handle was a bit grippy for in-shower use.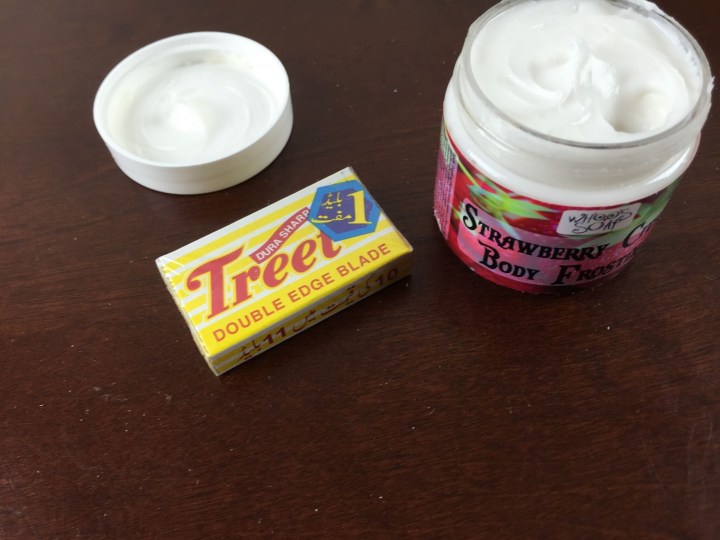 Treet Double Edge Blades – 11 count ($4) Carbon steel double edged blades for the total wet shave experience.
Whoo's Soap Strawberry Citrus Body Frosting – This had a great fragrance, was moisturizing, and didn't leave any sort of film on my legs. It was perfect.
Wet Shave Club Safety Razor in Pink ($29.99) Your first box also comes with a Wet Shave Club razor. Be careful inserting those blades! I love the pink, but I did wish that the handle was a bit less slippy.
The intro box is obviously a great value! Wet shaving for women is also making a comeback, so if you want to try it out, this is a great way to do it. I do also hear that some women use a safety razor for grooming their lady parts and I can imagine that may have quite a following (but please, learn how to use it proficiently first before you attempt that!). Also, it does seem that this type of system cuts down on quite a bit of waste on the whole disposable razor business! To get your coupon for this box, visit Wet Shave Club – it will appear in the upper left hand corner.
Visit Wet Shave Club to subscribe or find out more. You can check out all our Wet Shave Club Reviews or see more ladies' shaving subscriptions in the directory.
The Subscription
:
Wet Shave Club
The Description
: Experience the joy of wet shaving, with a monthly box filled with different soaps, blades, aftershaves, and more from around the world.
The Price
: $29 per month