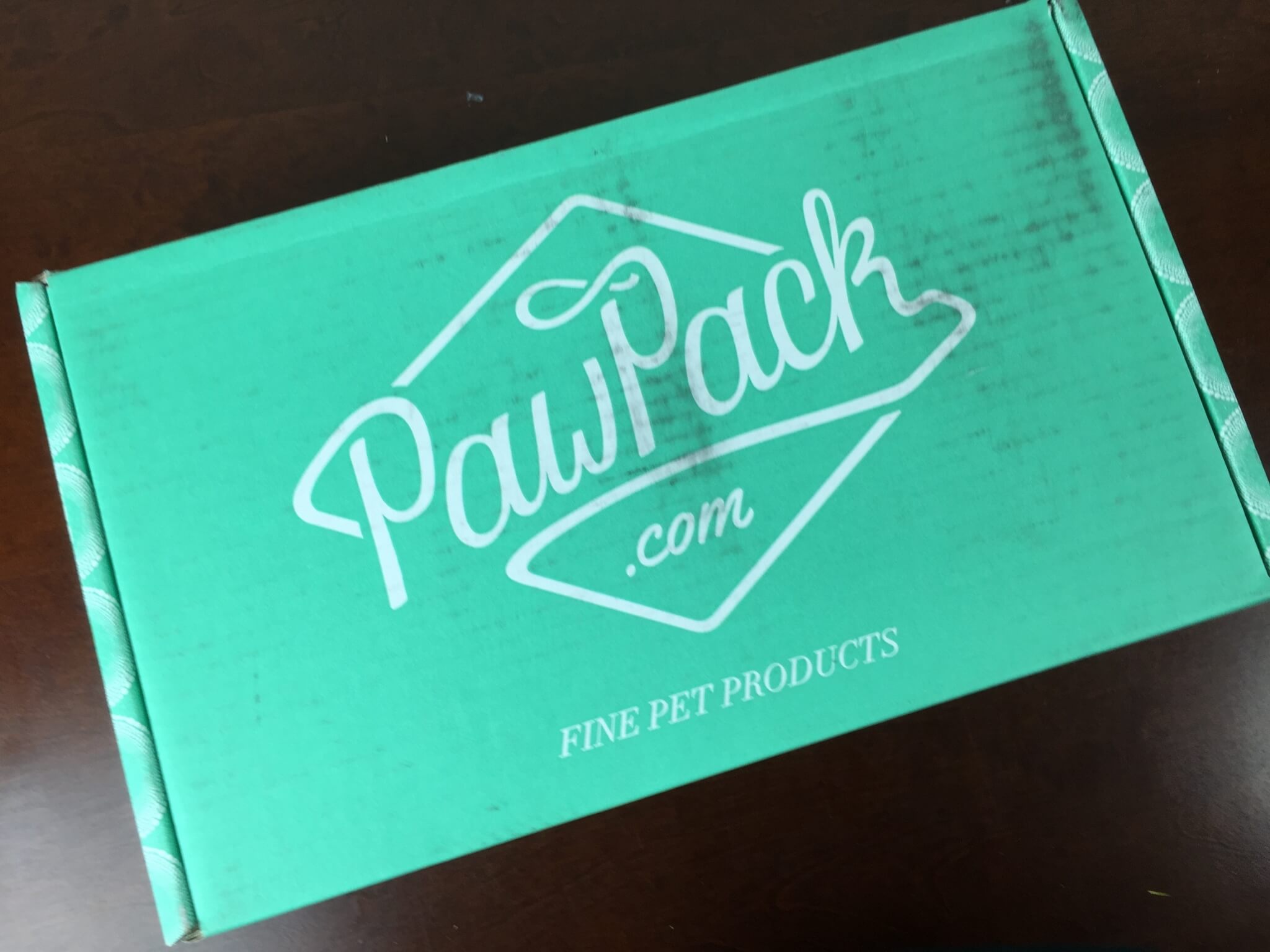 April's PawPack was one of Lindy's favorite dog subscription boxes for the month. PawPack is a subscription box for dogs or cats.  Every month you'll get 5 or more items that are perfect for your furbabies!  10% of proceeds go directly to supporting rescue causes.
There's no information on the card, just a sweet note on the back!

A PawPack box  for dogs or cats includes 6-7 full sized surprise items each month along with various samples and other goodies. Everything will always be either Eco-Friendly, Organic, or All-Natural. There are 3 sizes for dogs – 0-20 lbs, 25-40, and 50+. Boxes are $35 per month (down to $25 per month on an annual plan) and you can save 10% on a subscription with the coupon.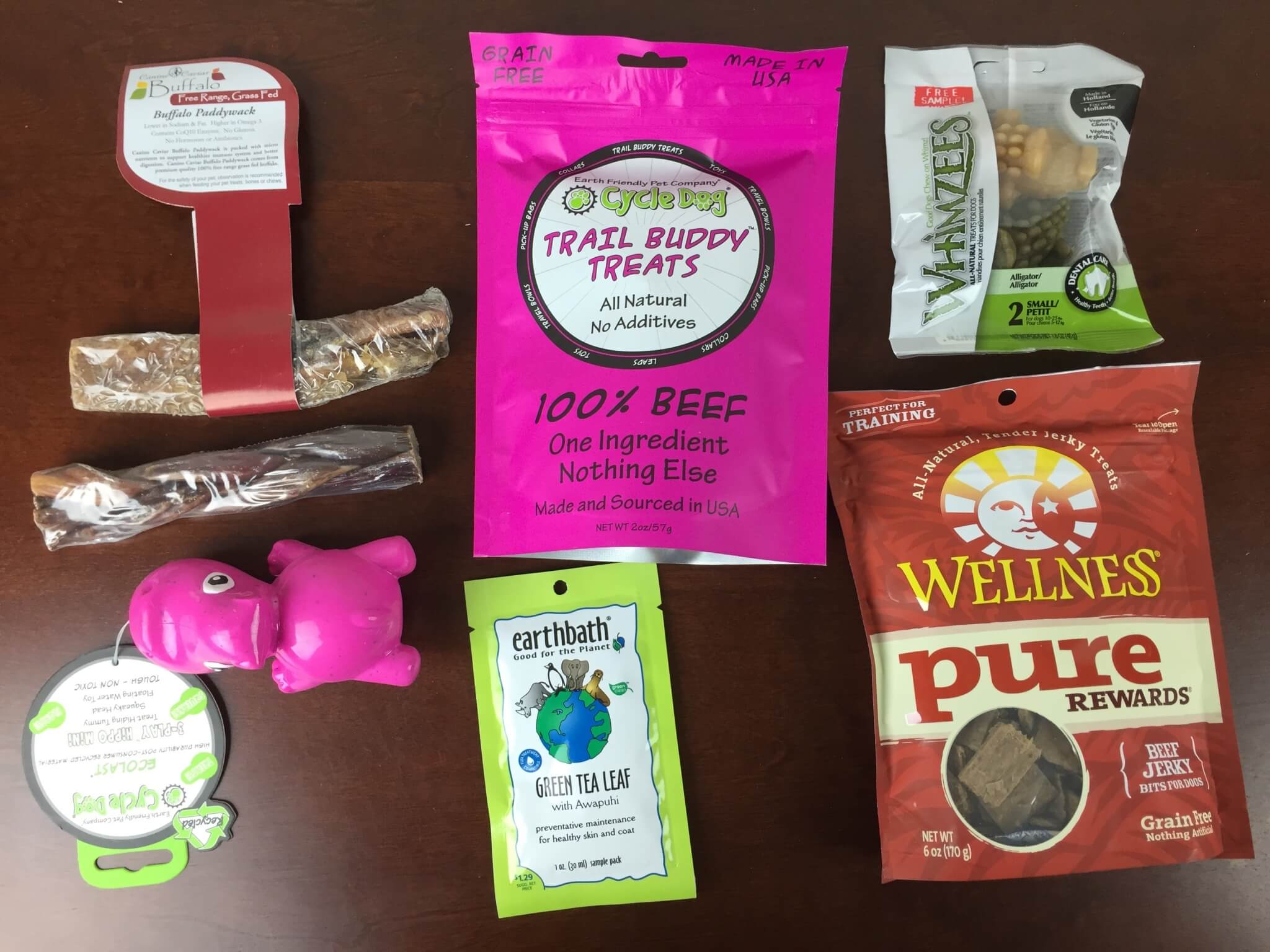 Everything in the April 2015 box!
EarthBath Green Tea Leaf Shampoo with Awapuhi – Paw Mitchell anyone?! Lindy was just at the pet resort (boarding) and this came in handy right when we came home. 
Whimzees Dog Treats – Alligator ($0.61) We'd recently received these in this subscription (February I think!) so I was surprised to see them again. 
Cycle Dog Ecolast 3-Play Hippo Mini ($9.99) this is a crazy durable dog toy – and it squeaks and floats in addition to hiding some treats in its hippo tummy!
It's also made out of post-consumer recycled material! This may be one of the sturdiest dog toys I've ever seen.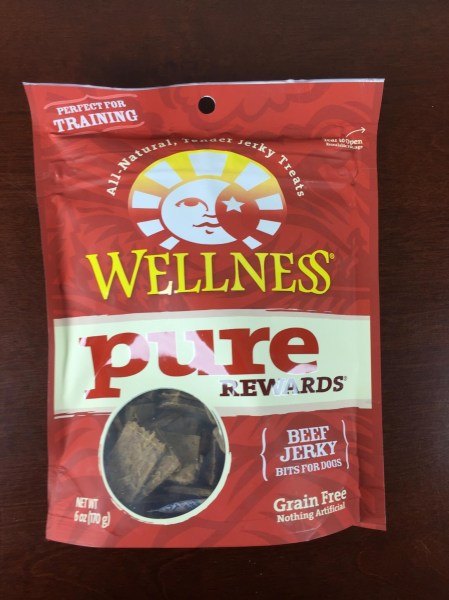 Wellness Pure Rewards Beef Jerky Bits ($9.59) this is a full-sized bag with tons of treats! They are also grain free and Lindy loves them. She's been totally haunting my office for everything in this box!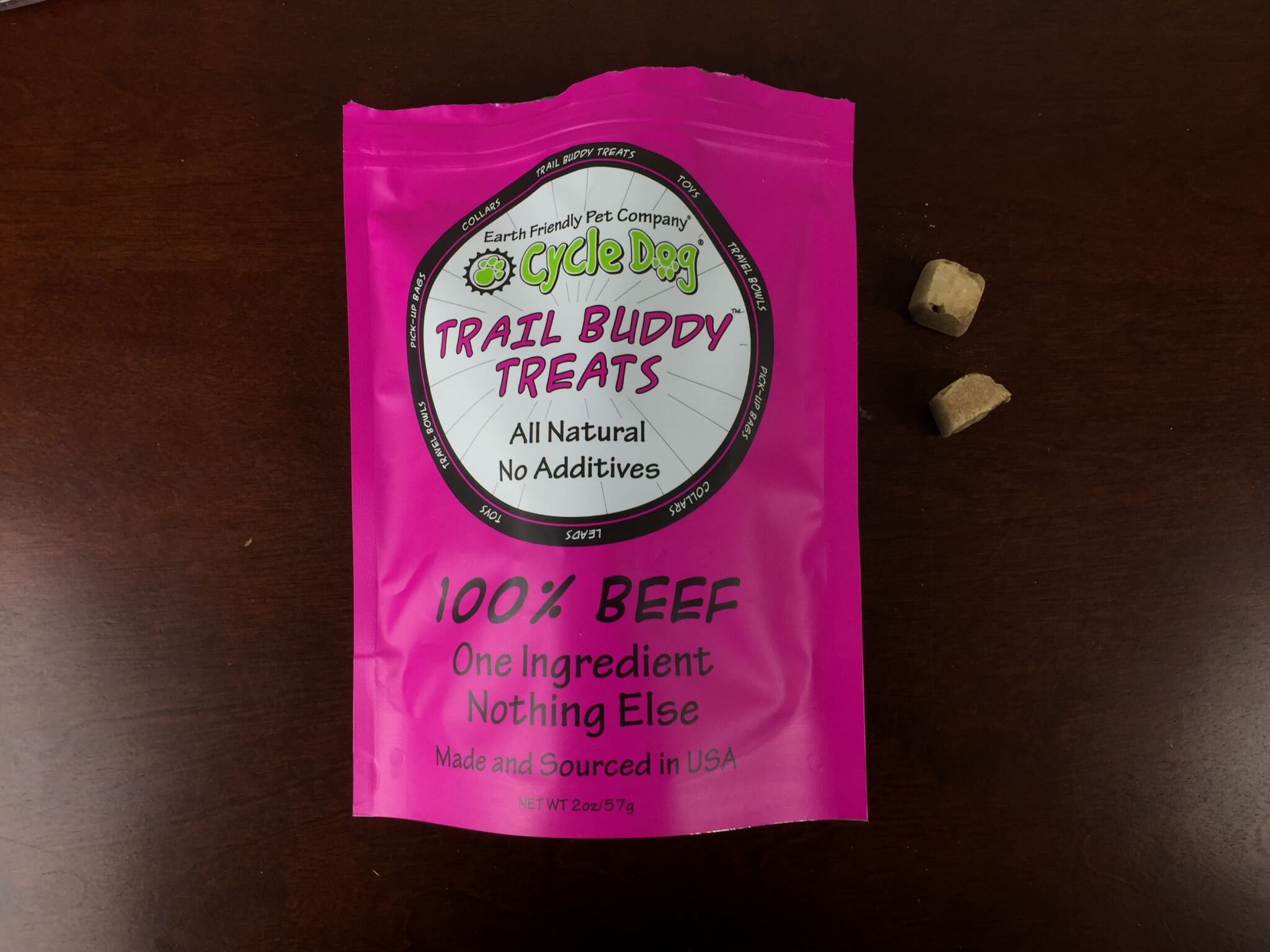 Cycle Dog Trail Buddy Treats ($8) These are freeze-dried beef bits! 100 percent beef and also made in the U.S. – super premium. What a spoiled dog.
Lindy has waited and begged and generally hung out in my office overtime for these treats. I guess they were highly delicious because when I relented she snapped them right up! 
Canine Caviar Buffalo Paddywhack ($2.67) From 100% free range grass fed buffalo.  High in omegas, calcium, and minerals.
Braided Bully stick ($3.19) this had no label and I asked PawPacks for the info. They said they were working on getting a page up for unlabeled items. Some dog treats are sold in bulk without labels.
The value of my April PawPack was about $34, which is about a dollar shy of the single-box price. . Like other dog boxes, you'll get the best deal by subscribing for 6 months or a year. Save 10% on all subscriptions with coupon code mommysplurge. Awesome deal on 1 year subscriptions!
Visit PawPack to subscribe or find out more.  You can see all our PawPack Reviews or check out more subscription boxes for dogs in the pet subscription box directory.
The Subscription
:
PawPack
The Description
: This subscription box for dogs or cats will bring 5 or more carefully selected presents to your door every month! Everything will always be either Eco-Friendly, Organic, or All-Natural. PawPack features hypoallergenic products that are all natural and always GRAIN FREE!
The Price
: $35 per month ($25 per month on an annual plan)
The Coupon
: Save 0% on all subscriptions with coupon code
mommysplurge
!