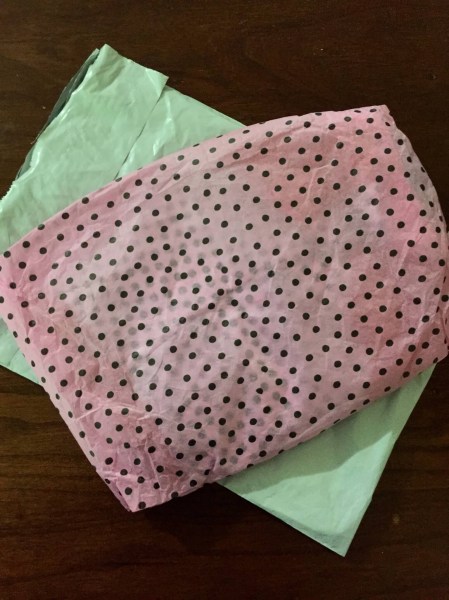 Splendies is a cute & fun undies subscription – get 3 pairs of cute and fun panties each month for $13.99 (add $2 for the no-thong option!). You can get your first month for $9.99 with promo code SPLURGE.  Splendies recommends sizing up when ordering. You can also purchase Volupties, their sister subscription box – plus size undies! It always come in a small mailing package with adorable tissue paper inside!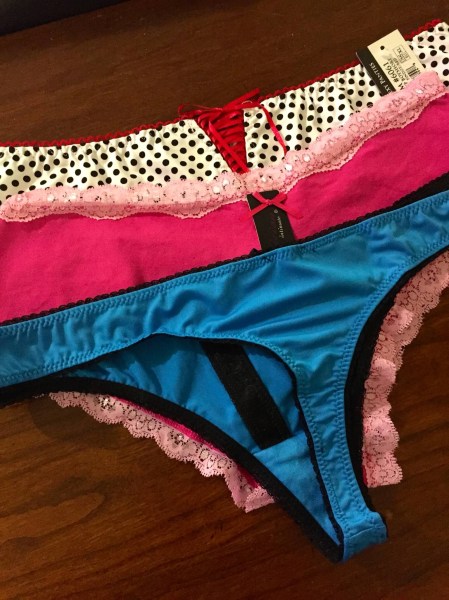 The three pair of undies were cute this month!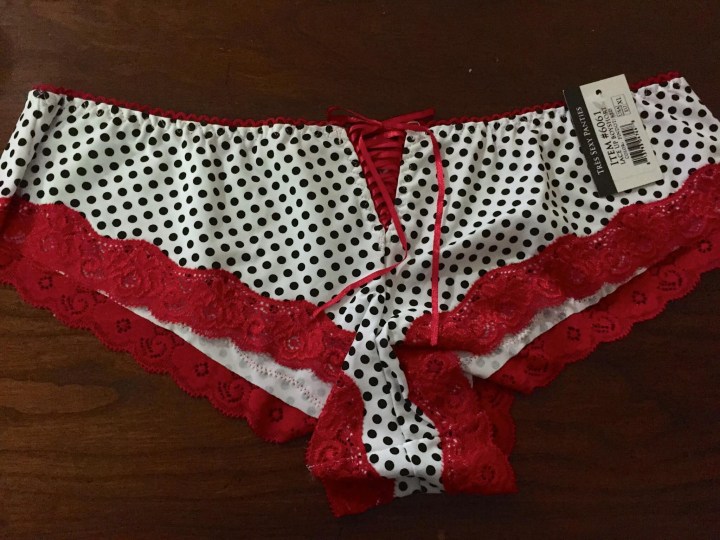 Tres Sexy Lace Undies – These are a fun pair on boy short undies. These lace ups are not only cute, but sexy as well!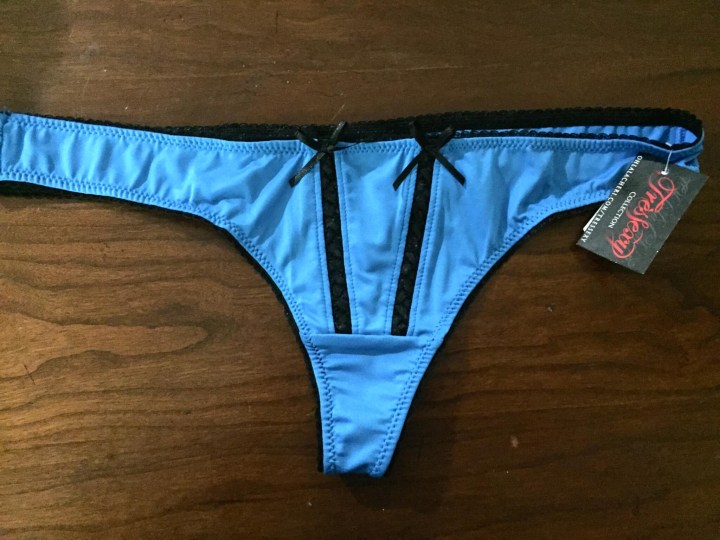 Tres Sexy Lace up thong – This thong is polyester, and extremely cute. Although it is not my type of underwear, I am sure many people would love these! This thong is sexy but kind of classy as well!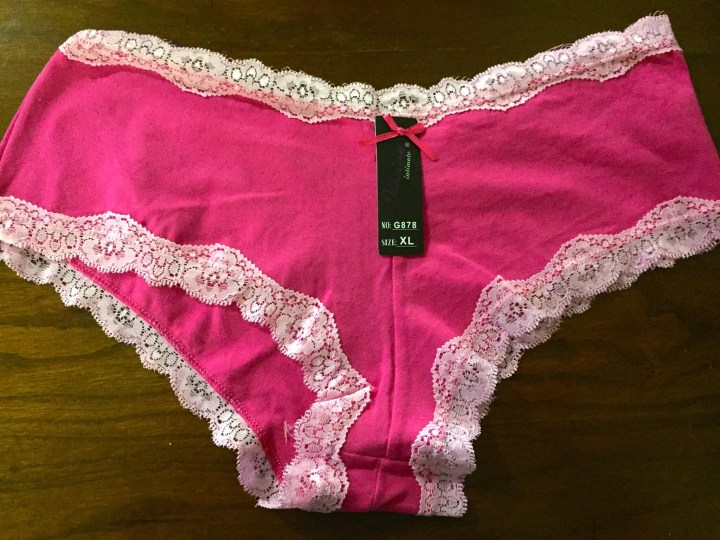 Vision Intimates Lace panty-This panty is my favorite out of the three. This is more my style, as well as cotton, which I enjoy best.
For $13.99 (use code SPLURGE to get $4 off,) you really can not go wrong with this subscription! I love receiving new undies in the mail, and as a mom, its hard to get out and enjoy shopping like before!
FYI – Splendies will be all Honeydew in June! You can sign up through the end of May for the May package, and keep your subscription for June to ensure you get those Honeydew undies!
Note from Brandy: Alena mentioned that her husband said THANKS to me for having this subscription sent to her for review! 🙂
Visit Splendies to subscribe or find out more about their undies! Remember to size up (they run a little small) and use code SPLURGE to get your first package for $9.99! You can also see all my Splendies Reviews and check out all the other Women's Underwear Subscription Boxes in the directory.
The Subscription
:
Splendies
The Description
: Splendies is a cute underwear subscription package that sends you 3 pairs of pretty panties every month. Splendies panties come in boyshorts, briefs, thongs, lace, and cotton styles and fabrics.
The Price
: $13.99 month
The Coupon
: 
Save $4 off your first month and get 3 pairs for $9.99! Use code
SPLURGE
.
Splendies is also giving away a 3 month subscription to a reader! Enter below, and remember that you can share your referral link with a friend to earn extra entries. Please also remember that while we can't ask you to like a Facebook page to enter a contest, we absolutely love it when you follow us, and it makes great giveaways like this one possible!