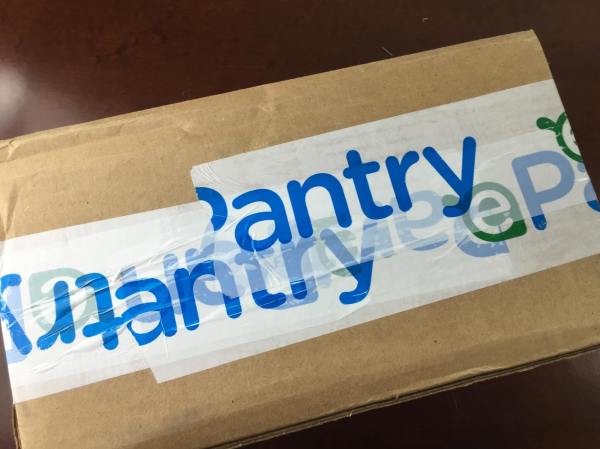 ePantry is an eco-friendly subscription service that allows you to quickly pick your favorite high quality cleaning and household supplies and set up a customized schedule for their shipment to you. You'll pay the cost of the products (you can see the details on every product on the ePantry site), plus a $2.99 shipping charge.
For $39.99 you can join the VIP program and get free shipping for the year plus a free gift every quarter. This shipment was list price $48.35, ePantry price $37.o3. I had a discount of $12.95 because of the free candle.
ePantry is a B corporation and they carbon offset all their shipping and uses recycled materials wherever possible. Love that everything is packaged to ensure it doesn't leak. When you start with ePantry all you need to do is take a super quick quiz so they can create a suggested bundle for you, but you can customize it as much as you'd like.

ePantry carries a variety of brands including Method, Mrs. Meyers, Seventh Generation, Preserve, and more. I wanted to get a shower (bathtub!) spray for the kids that didn't require a big scrubdown. I selected the add products button, searched for shower, and chose Seventh Generation Shower Cleaner. I also noticed that Crest products are available now. I thought that was odd! Are they green? I don't know but I love Crest bubblegum toothpaste (for me). I inquired and they said it was sort of a suck you in sort of thing for the less green, but I suspect they got paid to include them.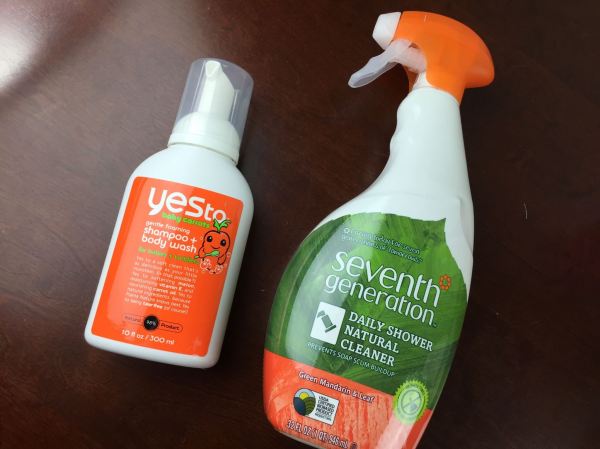 Now that I'm writing this review (from the road, we're returning from vacation), I"m really happy that I got this shipment in because we need this stuff!
Yes to Baby Carrots Gentle Foaming Shampoo & Body Wash – Baby always needs cleaning nowadays and I like the foamy kind. It seems less wasteful to me. And it's way harder for the kids to get a hold of and squirt out in the tub!
Seventh Generation Daily Shower Natural Cleaner – I picked this up for the kids' tub for easy daily cleaning. I'm bad about tub cleaning and let me be honest – those bath crayons make it gross.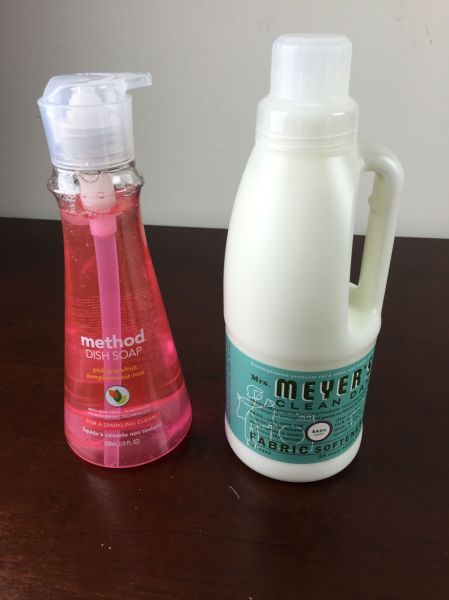 Method Dish Soap – Grapefruit – One of my fave scents!
Mrs. Meyer Fabric Softener – I tried the Method Fabric softener last month and hated it. I'm sticking with MM from now on.
And my candle! ePantry's house brand is now called Grove and this eucalyptus and spearmint scent is delicious. I'm putting it on when we get home, because we all have colds and are totally stuffed up. These candles last an exceptionally long time – longer than any scented candle I've ever used – their soy wax purity is really up there.
So that's what I got in my bundle – yours will be different because it's personalized for you.
Visit ePantry to check it out and personalize your own subscription. It's super easy to skip, move around your dates, and change your products! See all my ePantry Reviews!
The Subscription
:
ePantry
The Description
: Flexible household product subscription service. Choose from Method, Mrs. Meyer's Clean Day, Seventh Generation cleaning products and add on TP, paper towels, and trash bags.
The Price
: Varies
The Coupon
: Get $10 off your first order when you sign up!