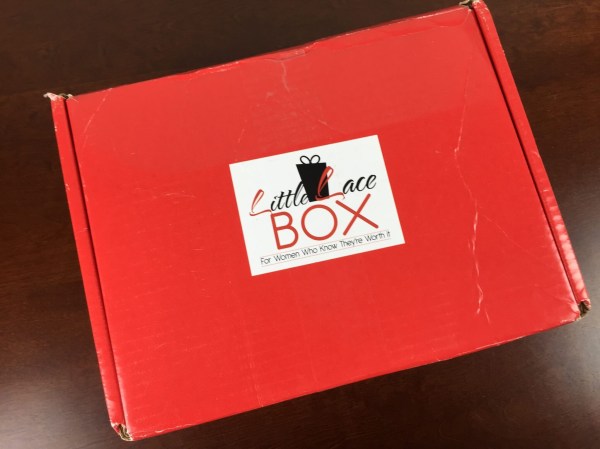 The April Little Lace Box was so amazing – I think it was my fave yet! So thoughtful in its curation.  Little Lace Box is a fun and unique subscription box for women.  Every box is hand-curated around an unusual theme (see the June theme spoilers below to get an idea!) and contains beauty, lifestyle, and home products that you will love!
The April box was curated around the theme Nonna's Kitchen. Because boxes are themed you don't necessarily get one item from each of a set of categories like you would in a box like Popsugar or FabFitFun, but I really enjoy the themed boxes in general and particularly the ones from Little Lace Box.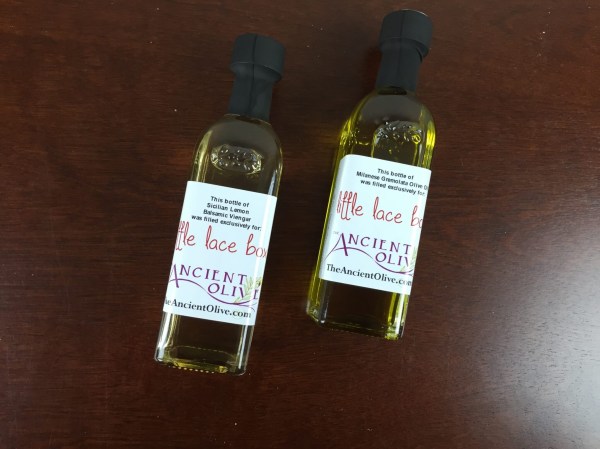 The Ancient Olive Gourmet Olive Oil & Balsamic Vinegar ($13.99) Sicilian Lemon Balsamic Vinegar & Milanese Gremolata Olive Oil
Ancient Olive Oil or Balsamic Vinegar ($13.99) Will be able to choose a full size from the Little Lace Box Shop!
I love specialty olive oils and vinegars and this set was right up my alley – lemony and zesty and delicious. Amazingly enough you get to also choose a full size bottle of your choice of flavor and have it shipped to you!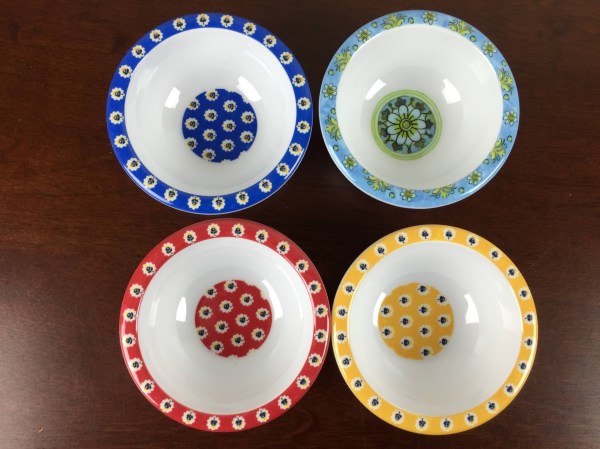 Le Cadeaux Olive Oil Dipping Bowls ($15.99) I am really excited about gorgeous little dipping bowls! I love the pattern and they will be super useful in my kitchen. They also double as good portion control for delicious things like gelato!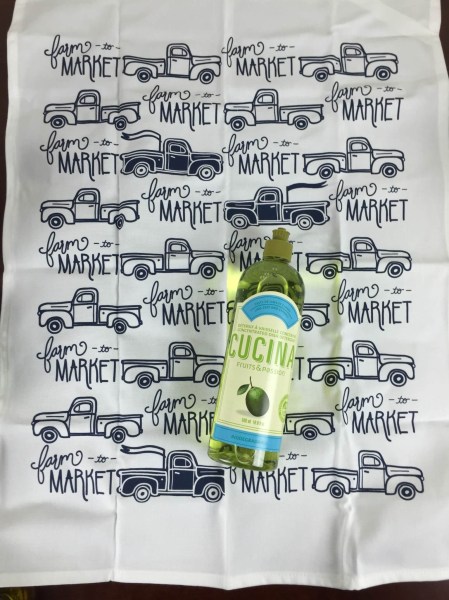 Belle & Union Co. Tea Towel ($14.99) You can never have too many kitchen towels (ever) and I think this is a fun print! It pairs with the little notepad below, which I am certain my daughter will use to make ridiculous grocery lists of hundreds of dollars of fruit per week, which I will totally buy!
Fruits & Passion Cucina Dish Soap ($8.99) The dish soap is a great luxury addition to the box and my husband was actually very interested in trying it. His hands are cracked from washing baby dishes and we are wondering if the olive oil in it will help.
Marx Foods Filotea Pennetta della Domenica ($8.99)
Marx Foods Trentasette Pesto, Sauce and Pate ($8.50)
Can't have an Italian food box without a good dinner, and I loved that I could put an entire dinner together with the addition of a loaf of bread and a bag of salad using this box! And still have lots of fun stuff left over!
Janelle Beaulieu Porcelain Jewelry Dish ($14.99) This jewelry dish to set your rings while cooking is a nice useful addition, though I wish it had a coating or glaze on it. My husband's cousin paints pottery as a hobby and she suggested coating it with a spray sealant, which I am doing!  I thought it was cute that the pattern was a lace doily.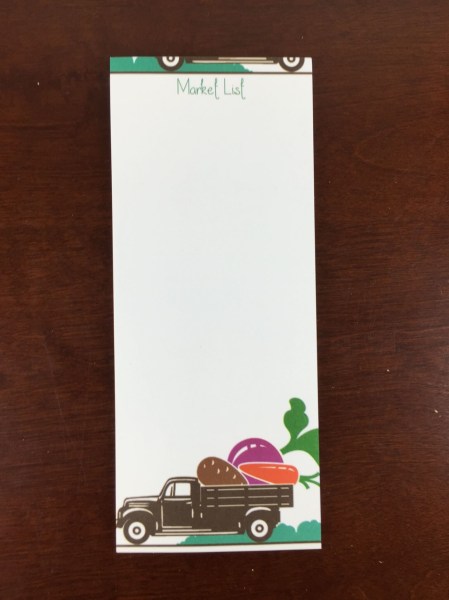 Brianna's Market List Notepad ($4.99) And a market notepad to make your grocery list to top it off! And it adorably matches the towel!
Definitely a favorite month for me, with all the items I will love and enjoy, including some (those bowls!) that I didn't even know I wanted! It also had a value of around $105!
Little Lace Box is now a bi-monthly, instead of a monthly subscription box. Use coupon code HELLO10 to save $10 on your first box of a 6 or 12 month subscription!
Here's the new pricing:
monthly subscription – $59.99 (one month, not renewing)
6-month subscription(3 boxes) – $149.97
12-month subscription (6 boxes) – $269.95
The first month of your new subscription will be June. 
June Little Lace Box theme spoilers – "Classy and Fabulous"
"A girl should be two things, classy and fabulous" ~ Coco Chanel

We make it to the summer season, look at our wardrobes and wonder, how do we make the transition from the gloves, wool socks, heavy coats and winter hats? Well LLB will curate a box of fashion accessories to help you make the transition to summer and maximize your wardrobe for both day and night. On trend colors, patterns, textures and accessories that will make you feel classy and look fabulous.

Inspired by our favorite designers, our June box will shower you with inspiration and accessories to glam up your summer style and take you from day to dinner. We're very excited, because our June LLB brings us back to what we enjoy most about curating—fashion and style. Every summer has a soundtrack, so get ready, because in June, we're coming in hot! (But don't worry, no temporary tattoos, I promise).
Visit Little Lace Box to find out more or to subscribe! You can also check out all my Little Lace Box Reviews!
The Subscription
:
Little Lace Box
The Description
: Get hand-curated, nearly impossible-to-find designer products directly to your doorstep every month. Your monthly box will be brimming with high-end, brand name beauty, lifestyle, and home product samples to treat yourself to and dazzle your friends during your next night out.
The Price
: $59.99 per month
The Coupon
: Save $10 on your first box of a 6 or 12 month subscription. Use coupon code
HELLO10.