Vellabox is a brand new monthly candle subscription box! I love making my home smell delicious so I was pretty excited to hear of this new box, and it was absolutely gorgeous. Vellabox selects and ships curated artisan-crafted 100% soy wax candles every month.
There are 3 options to choose from for your Vellabox subscription – the Standard (25 hours burn time – $10+ $2 s/h), the Aficionado (50 hours burn time – $20) and the Luxe (75 hours of burn time – $30). The box I received for review is the Luxe box. The Aficionado box is double the burn time of the Standard box, and the Luxe is 1.5 times the burn time of the Aficionado – but it has the "it" factor.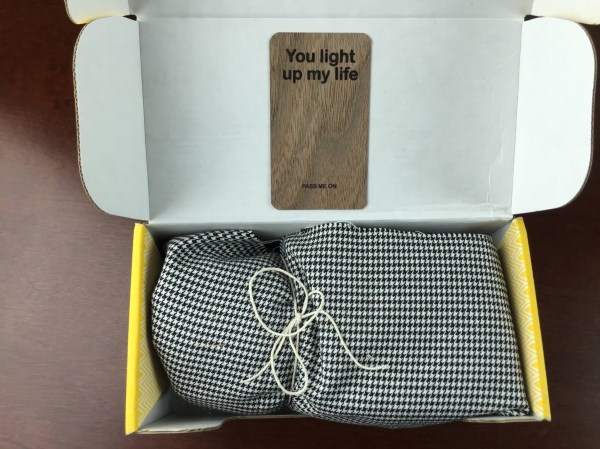 And I was so excited to open this box and find fabric packaging! I believe it was a first for me, and right from the start I was feeling this box!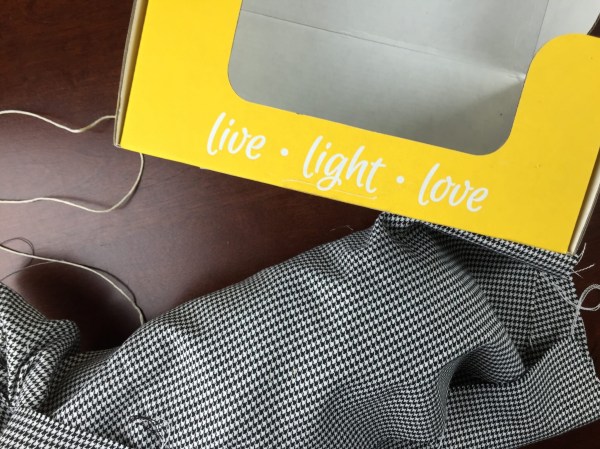 Everything about this box is gorgeous. Love it!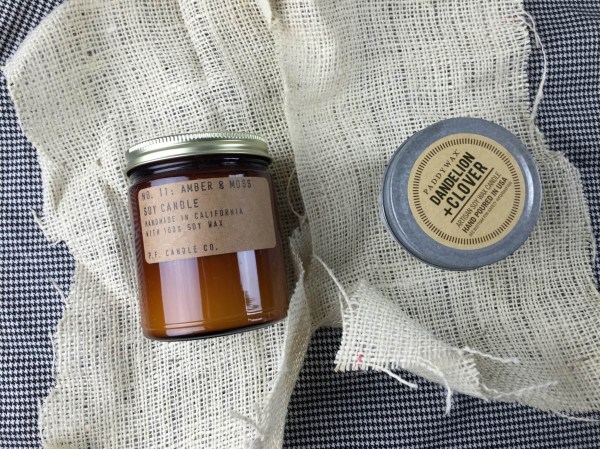 Two gorgeous and delicious candles in my first box!
Paddywax Dandelion + Clover Artisan Soy Wax Candle – 3 oz ($10 + $1.50 shipping) So excited to see this one! Paddywax is probably my second favorite candle company (next to Illume). A close second! I've smelled a lot of similar scents to this one that are altogether cloying and too much, but this is just right. It's impossible to describe. This one doesn't have a burn time, I'm guessing 20-30 hours.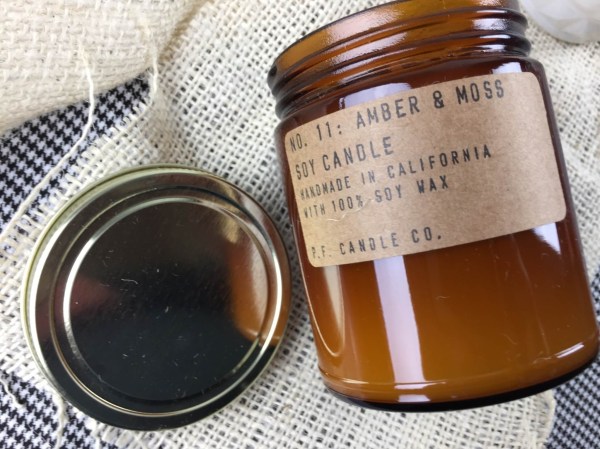 P.F. Candle Co. No. 11 Amber & Moss Soy 7 oz Candle ($18 + $10 shipping) 40-50 hours burn time. A green, foresty "unisex masculine" scent. This is great and will provide a nice fresh mood. It smells like outdoors with some fragrance mixed in. This perfect and I will enjoy it every time I light it.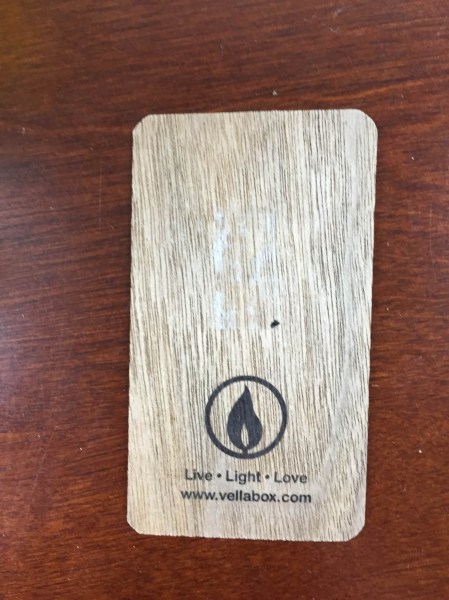 I wished this box came with a card to tell me what the curator was thinking in putting this box together – it really sets the scene for me and I hope they'll start including cards! Don't get me wrong – the scents do speak for themselves and these say green all the way – two very different versions – and I love them both!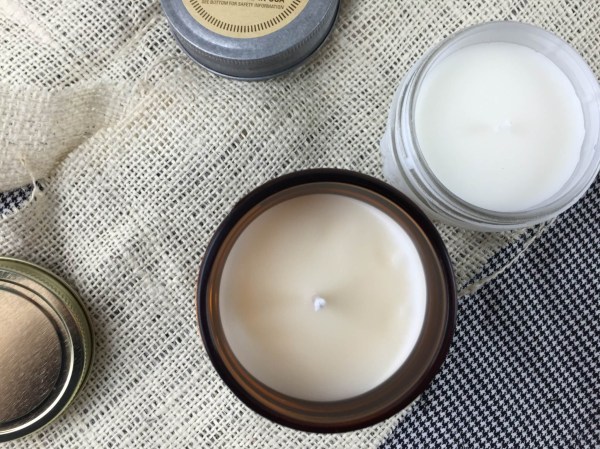 In my Luxe Vellabox I received $28 of candles – $2 short of the purchase price, but I included the shipping above so you can see what a great deal this is. I would have paid $11.50 shipping for these candles (crazy!), so $39.50 total, a $9.50 savings. And p.s. remember to only burn your candles for around 3 hours and then blow them out to maximize their life!
Visit Vellabox to subscribe or find out more!
The Subscription
:
Vellabox
The Description
: Here at Vellabox, we're always searching to find the greatest chandlers in all the land, big and small. It's our mission to curate the absolute best seasonal selection of all-natural candles. When we discover that perfect candle, we feel truly compelled to share it with you.
The Price
: $12 per month for the standard box, $20 for the Aficionado, and $30 for Luxe.