RawSpiceBar is a monthly spice blend subscription. Every month for $6 you'll receive small batch, freshly ground spice blends by top chefs for home cooks, plus recipes to create authentic cuisine with the spices.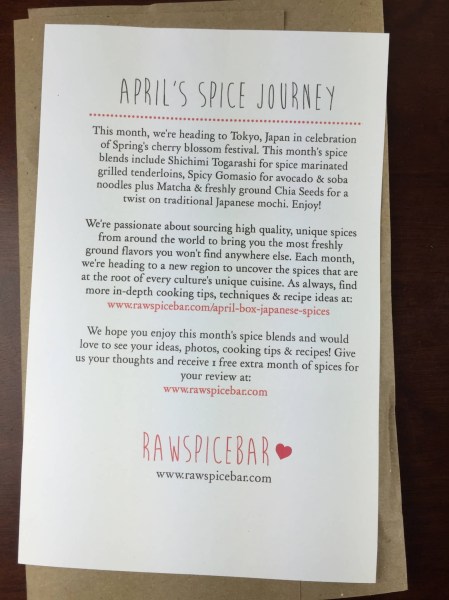 We were thrilled to see this month's theme was spice journey was to Tokyo. I don't think we have any Japanese spices!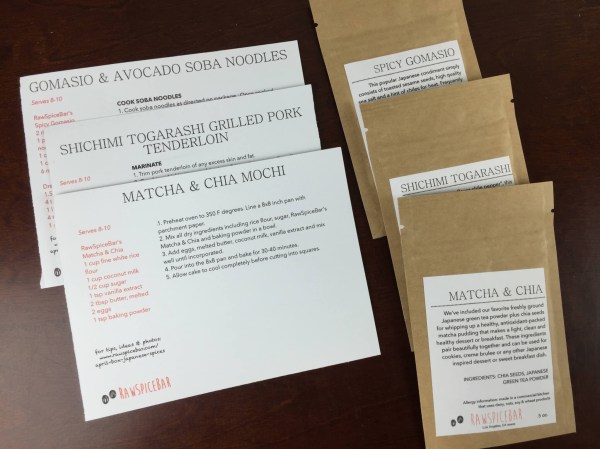 You'll get 3 kitchen-tested recipe cards, plus additional recipes online, along with the spices! The packaging is nice, in that it describes the component spices, as well as giving some typical applications should you want to experiment with your own recipes.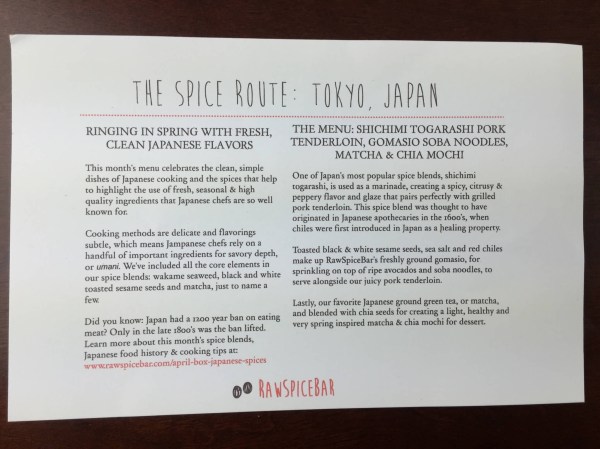 April's theme was "The Spice Route:  Tokyo, Japan." It featured Shichimi Togarashi, Spicy Gomasio, and Matcha & Chia.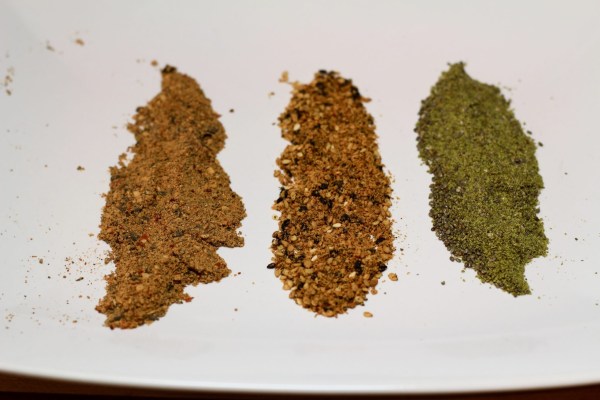 These are fresh, not over-ground spices. They are very fragrant and fresh! The Shichimi Togarashi is on the left – it's sort of a meat marinade or rub. In the center is Spicy Gomasio: white and black sesame seeds , sea salt, and chiles. The Matcha & Chia is on the left.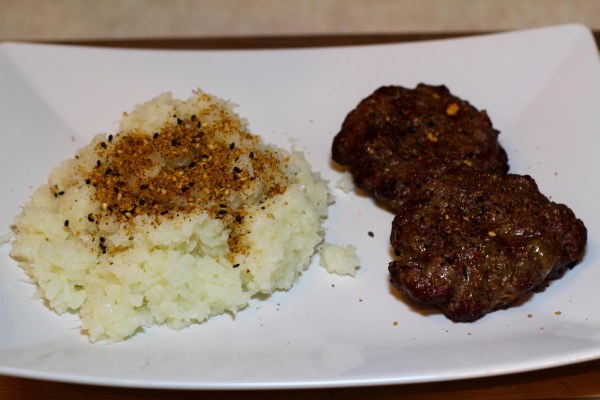 Instead of noodles Tom made some mashed cauliflower and sprinkled the gomasio over it. He made burgers with the Shichimi Togarashi, and a flan with the Matcha & Chia (not pictured, but it was tasty!). Sometimes we follow the recipe cards and sometimes we just make our own thing – you can still get the flavor of the spice journey even if it isn't 100% authentic and we enjoy doing both.
You'll get a head's up of the theme shortly before you receive it – and you'll be able to visit their site to get a shopping list for that month's recipes.
Visit RawSpiceBar to subscribe or find out more! You can also see all the food & cooking subscriptions in the directory.
The Subscription
:
RawSpiceBar
The Description
: Fresh, Authentic Spice Blends. Created by Top Chefs For Globally Inspired Home Meals.
The Price
: $6